LOCK is a door-blocking wedge which turns the classical triangular shape into a much more functional, versatile and modern concept. Lock has been designed by Héctor Diego for Spanish company REI, Reunión Industrial. It will be available for sale at the end of October and its price will be about 3 euros.
It's conceived to be hanged from the door handle when not in use. That's why it's inspired in the shape of a keyhole.
Its dimensions and rounded shape make it very easy to integrate in any kind of space in a discreet and elegant way.
Its central hole makes it handy to take it, place it and hang it back, in an intuitive way.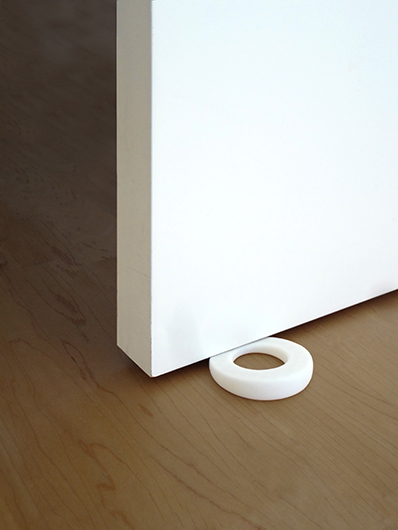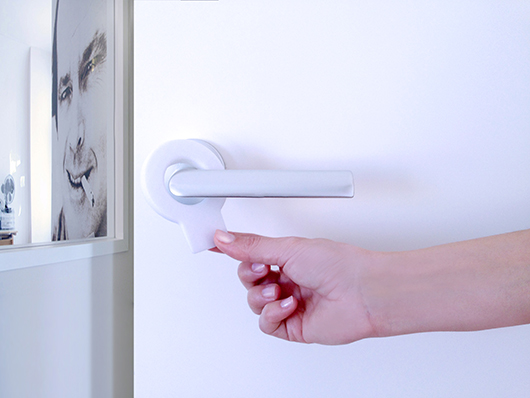 LOCK is manufactured to last in time for both its aesthetic line and structural strength. For this reason, it's made of highly resistant, soft and light state-of-the-art injected plastic material.
With different colour finishes, it is 100% recyclable at the end of its lifespan.
All the manufacturing process is made under the warranty of Environment ISO 14001, ECODESIGN 150.301:03 and Quality Management ISO9001.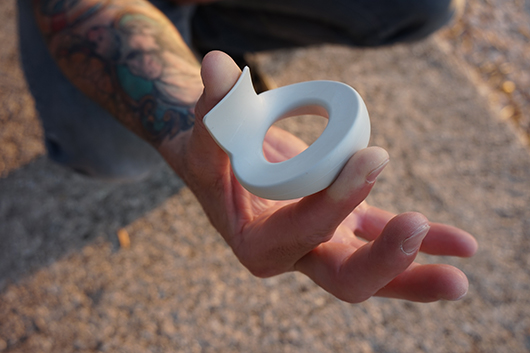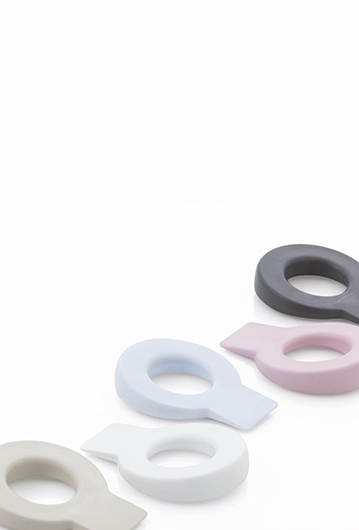 Made in Spain. Registered Model.
Source: Héctor Diego
Read more news related Héctor Diego published at Infurma
Visit the Héctor Diego website
Visit the REI, Reunión Industrial website