LED technology has reached such high levels of lighting, efficiency and reliability that it can fulfill almost any functions. Thanks to the synergy between the technical division ATILED and the decorative division Fabas Luce Spa, they present today new solutions of decorative lightings with LED technology. The luminaire Fitz displays an architectural design suitable for home and contract.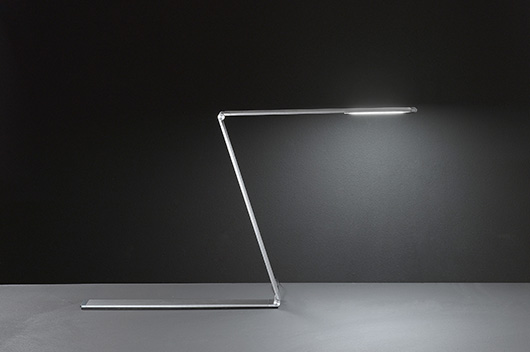 Anthracite metal structure. LED warm white LED. It is pure design. The three metal parts, attached together with a hinge, create a completely articulated product that can be positioned according to the customer's demands.
Almost all the products of these collections are using LED technology. The new FABAS products combine high lighting performances with a refined and aesthetical functional planning, and they represent a new starting point to continue on the successful path of FABAS LUCE. The commitment and the strategic choice for future concern a use more and more oriented toward new LED technologies, and it creates new opportunities that were unthinkable a few years ago. Each day, it will be easier to combine aesthetic and energy-saving, respecting standards required for sustainability and environment conservation.
Source: Fabas Luce
Visit the Fabas Luce Spa website