This year HISPEC 2014, the international event of face-to-face meetings with key specifiers from the hospitality industry, is going to be held in Istanbul from the 9th to the 12th of October. HISPEC is not an exhibition fair, it's a meetings and activities event that takes place behind closed doors where you can show products without setting up a stand.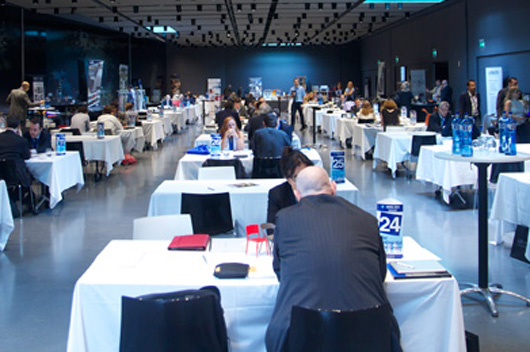 title="Más..." />
Who attends as a buyer?
More than 65 project directors and FF&E Purchasing managers from the main international hotel chains and the architecture and design firms with the largest number of projects worldwide.
The specifiers are selected depending on their confirmed projects. The participants are always the decision-makers. No juniors, no assistants.
The list of specifiers attending the event is already available. 43 specifiers from Europe, America, Middle East and Africa have already confirmed officially their participation at the event.
This year at HISPEC meet, among others, with these specifiers:
- Benjamin West - Managing Director
- Gensler - Director of Hospitality
- Hilton Worldwide - Project Director
- Hilton Worldwide - Senior Project Supply Management
- HKS - Vice President
- Hyatt International - Project Services Manager
- Kempinski - Regional Purchasing Manager MEA & China
- Nikki Beach Hotels & Resorts/Lux Resorts - Group Director of Design & Construction
- Perkins Eastman - Principal
- Proffetional - Managing Director
- Rotana Hotels - Director of Design
- Viceroy Hotel Group - Director of Design & Construction
- Wilson Associates - Senior Interior Designer
Who attends as a vendor?
Manufacturers and suppliers with export capacity interested in hotel projects and in supplying hotel chains.
The specifiers need to meet vendors from the following categories:
- Furniture
- Decoration
- Contract
- Lighting
- Ceramic/ Tiles
- Textile
- Flooring
- Bathroom (equipment, etc.)
- Doors and windows
If you have 4 minutes, I would recommend watching the video of the last edition as it shows quite clearly the format of the event:
If you wish to receive the complete list of specifiers please send an email to claudia@madisonevents.com
Source: Madison Events
Visitar la web de HISPEC