Young London based studio JiB presents its new furniture collection "O", inspired from the sporadic assortment of plants and pots at home. It got JiB thinking about creating furniture with storage function with a top surface to contain plants/books/objects within its form. This concept is realised in the furniture with a sunken top surface that is filled with ceramic vessels handcrafted by a celebrated London based ceramist Sun Kim.
The process behind the two furniture pieces was special as in addition to working with the wood craftsmen, there was collaboration with a ceramist. Starting off with the basic dimensions for the ceramic modules, Sun Kim's characteristic style was chosen; the dematerialisation of the ceramic surface with 3 lines, and with 5 lines. For Console O, the collaborative design was used to push Sun Kim beyond her usual spectrum of style.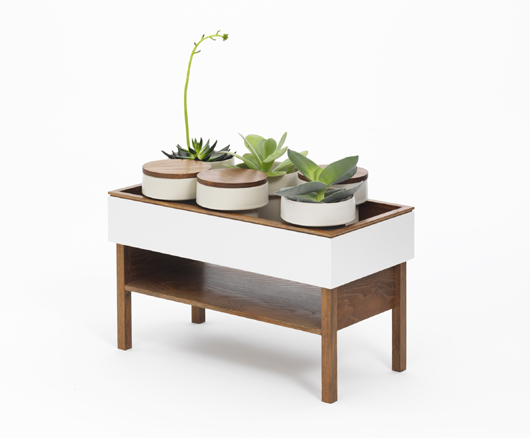 CREDENZA O
It is experienced differently from varying viewpoints. A standing person may read the circular ceramic modules as a pattern. However, for a child, or a seated person, the aperture in the front elevation allows a different view of the ceramic vessels, and the eye is drawn into the openings.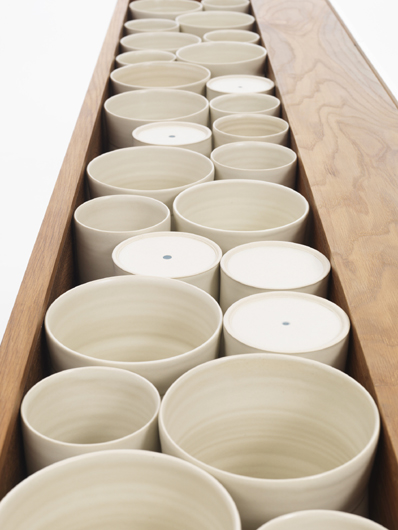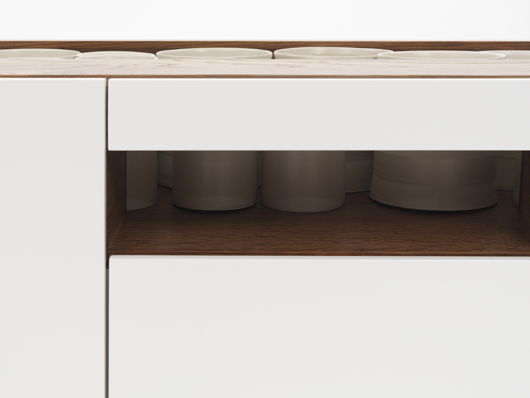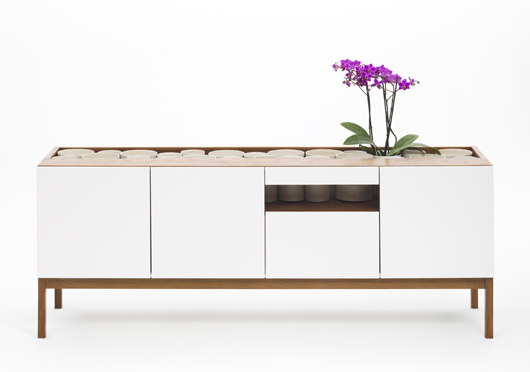 The three modules of ceramic vessels, varying in size and form, create a feld of ceramic surfaces within the oak container. The ceramic pieces can be used as planters, containers to hold objects, and as pure decoration in itself. The organic ceramic vessel modules balances the rigid geometry of the lower body
also acting as a bridge between the 'artificial' white lacquered and 'natural' oak surfaces. The furniture was handcrafted in a workshop in London, mixing old and new craft methods.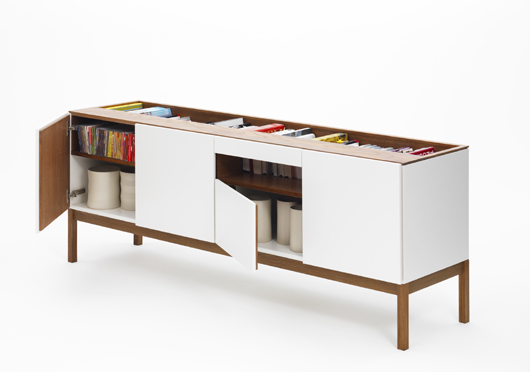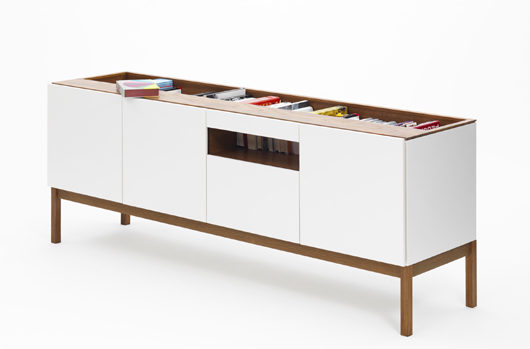 CONSOLE O
The ceramic vessels become part of the form and create a façade. When the oak lids are placed over the ceramic pieces, a platform is created, so that knick-knacks can be stored internally and the top surface utilised as a tea table.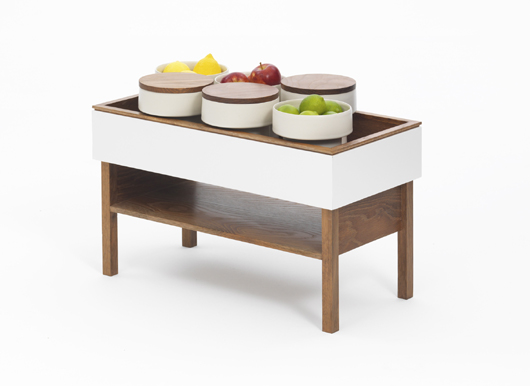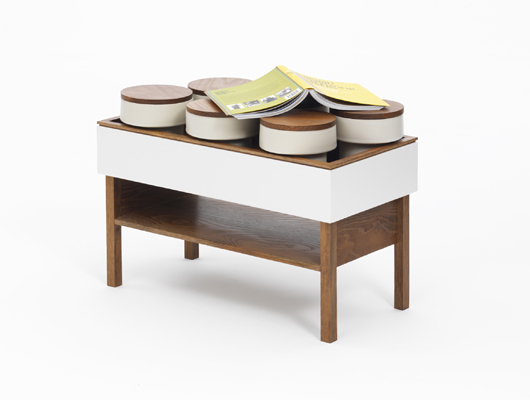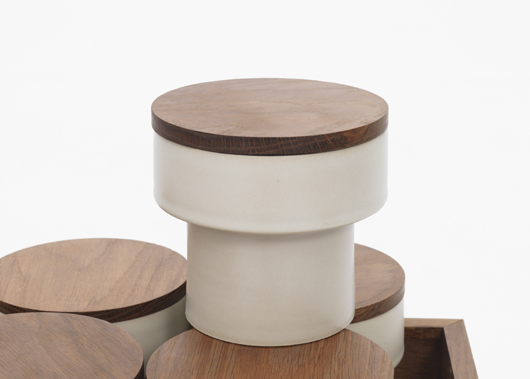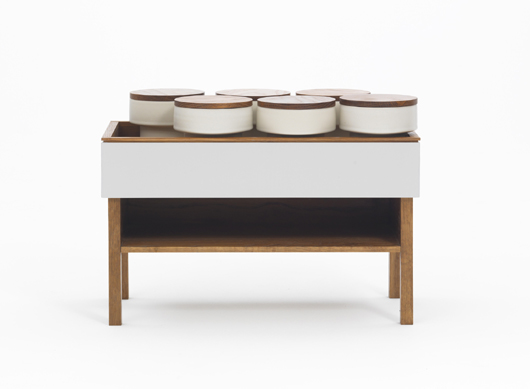 JiB is young London based studio works on a broad range of project types and scales ranging from architectural projects to furniture, products, curating and exhibition design.
100% Design marks the launch of new designs that operate at the most human scale, furniture. Participating in 100% Design is the first steps for JiB to present a new range of furniture but JiB hopes to continue developing a range of diverse works as relevant responses to a multi-facetted design industry.
Source: JiB
Visit the JiB website
Visit the 100% Design London website