The latest by Morris & Co. Weaves, fabrics and wallpaper that evoke the Icelandic landscape and culture
Realising a lifetime's ambition, William Morris stepped off the steamship as it docked at Iceland's southernmost shore. Around him, cobalt blue skies shook hands with distant snow-capped mountains and yellow horn poppies danced amongst the piercing wind.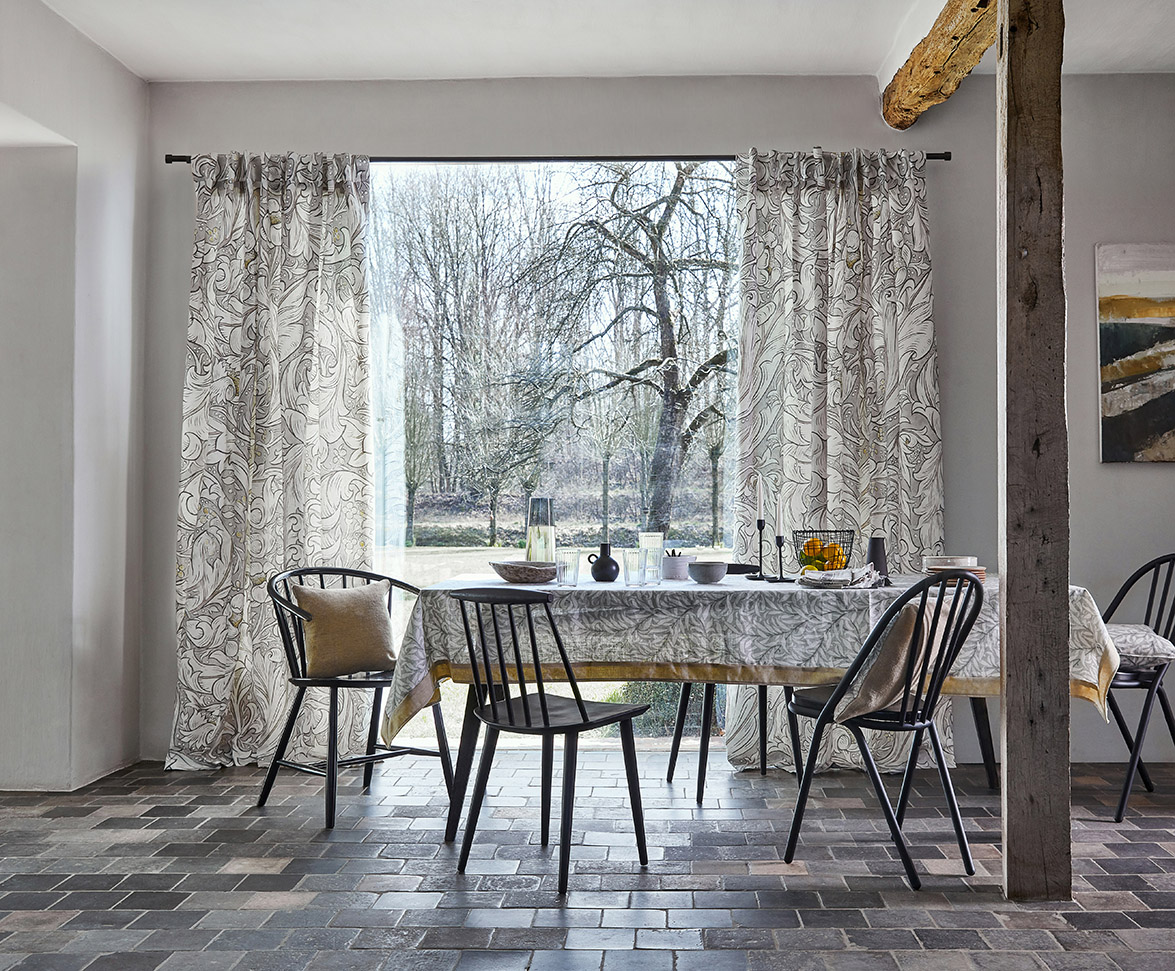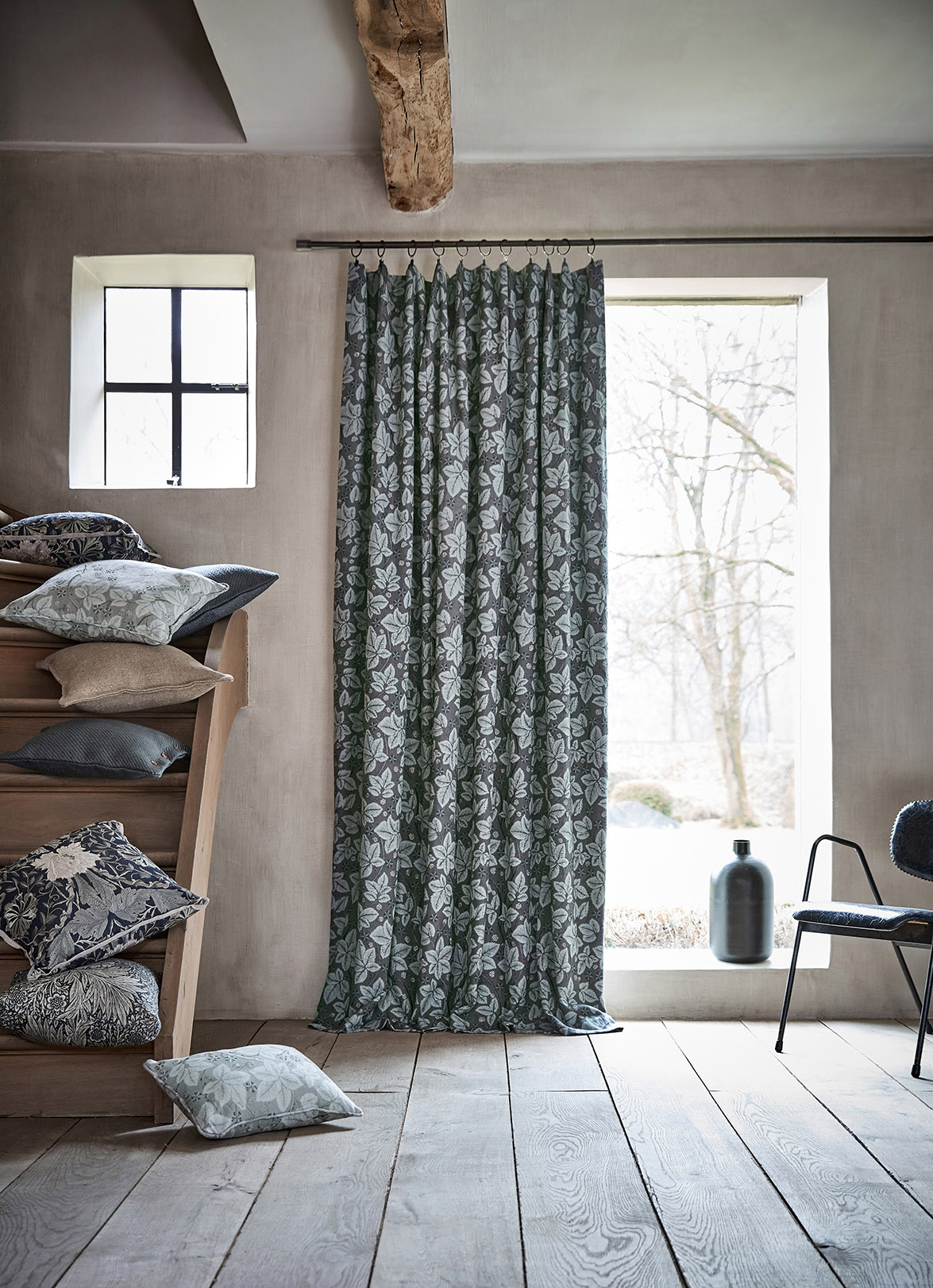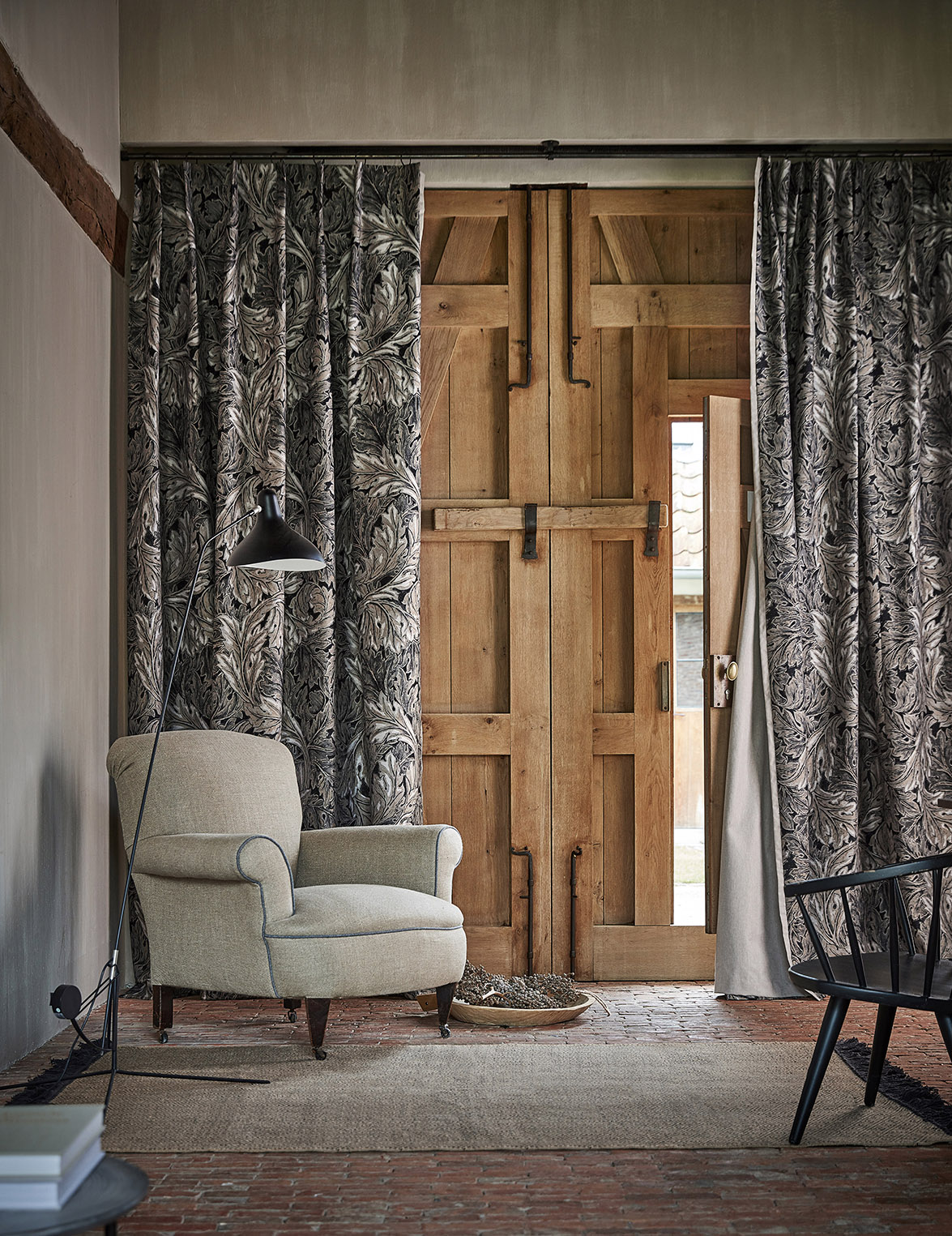 Taking shelter from the cold and fading light, Morris pulled out his diary and began to write; endless inspiration stretching out before him out like an already full sketchbook. Accurate detail of landscape and colour blended with intense and personal descriptions filled its pages, etched with emotion, appreciation and understanding.
Charming and enthralling, the 1871 diary entries from William Morris's Icelandic expedition have captured the hearts of the Morris and Co. design studio, resulting in a breath-taking collection comprising five printed fabrics, six embroideries, 12 weaves and 10 wallpaper designs.
Named 'North' and 'Kindred' (with the latter name chosen to reflect Morris's strong affinity with Nordic history and culture), these two collections are as real and truthful to Morris the adventurer as to his passion for "a place so different from anything we have ever imagined" (taken from William Morris's Iceland Diary, 11th July 1871).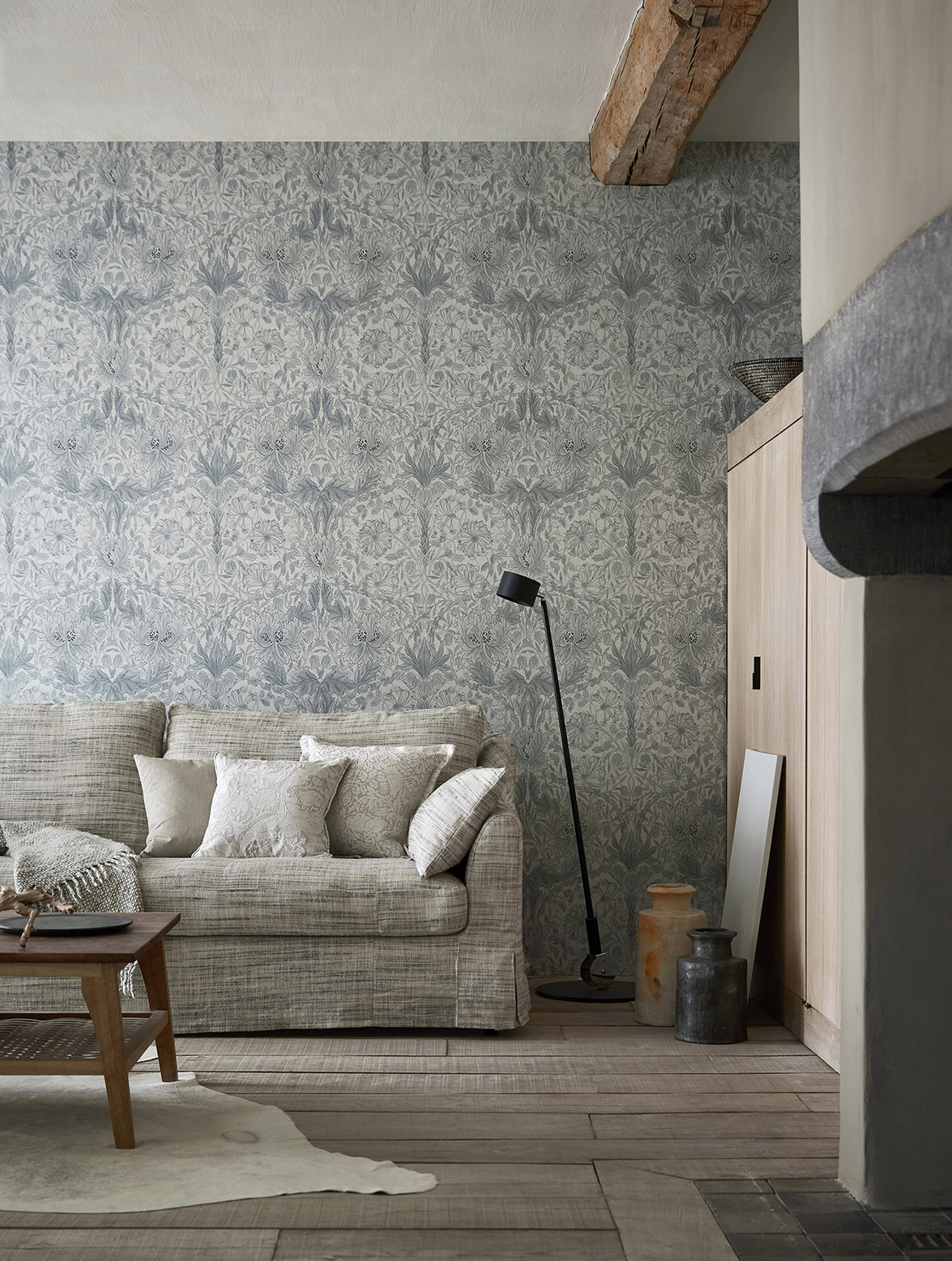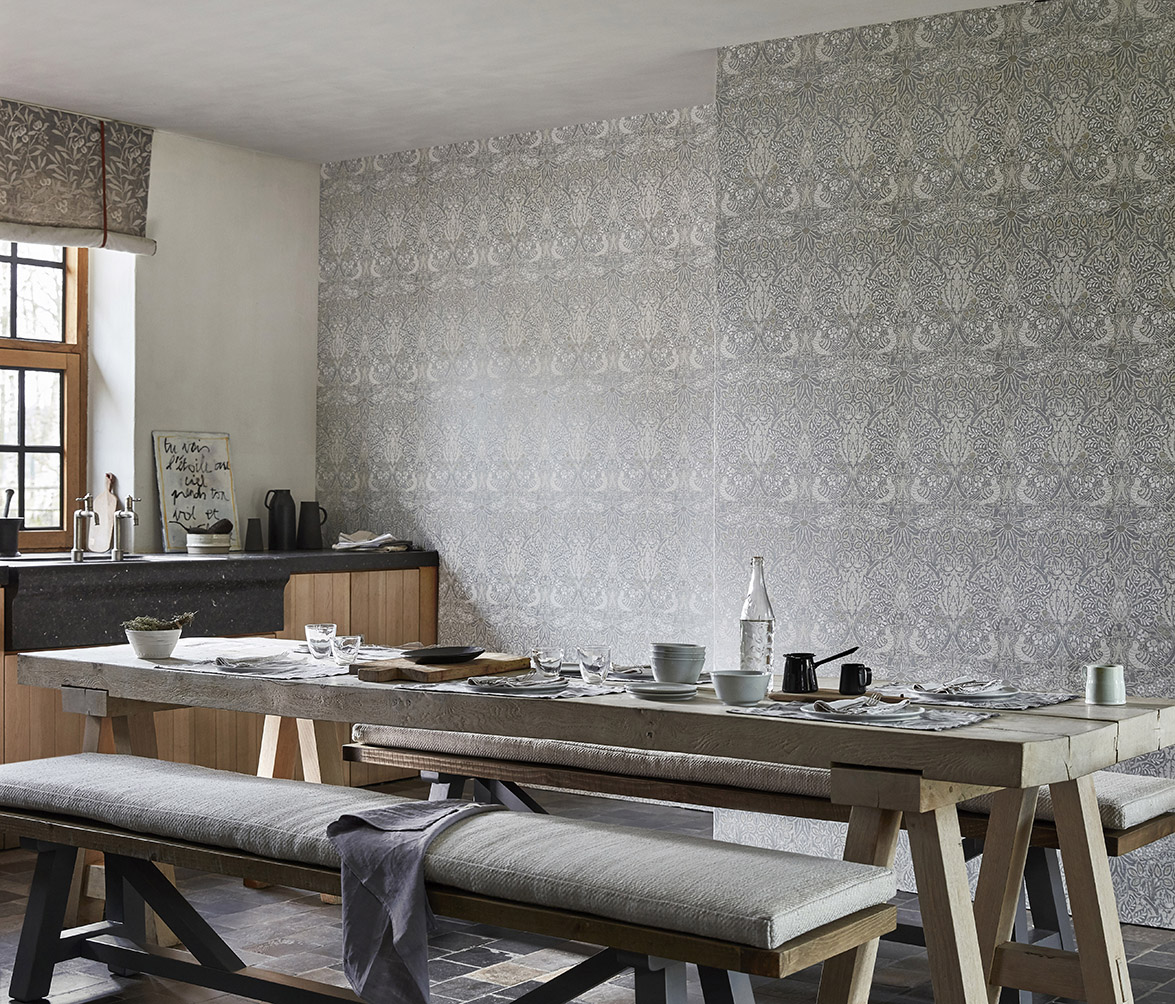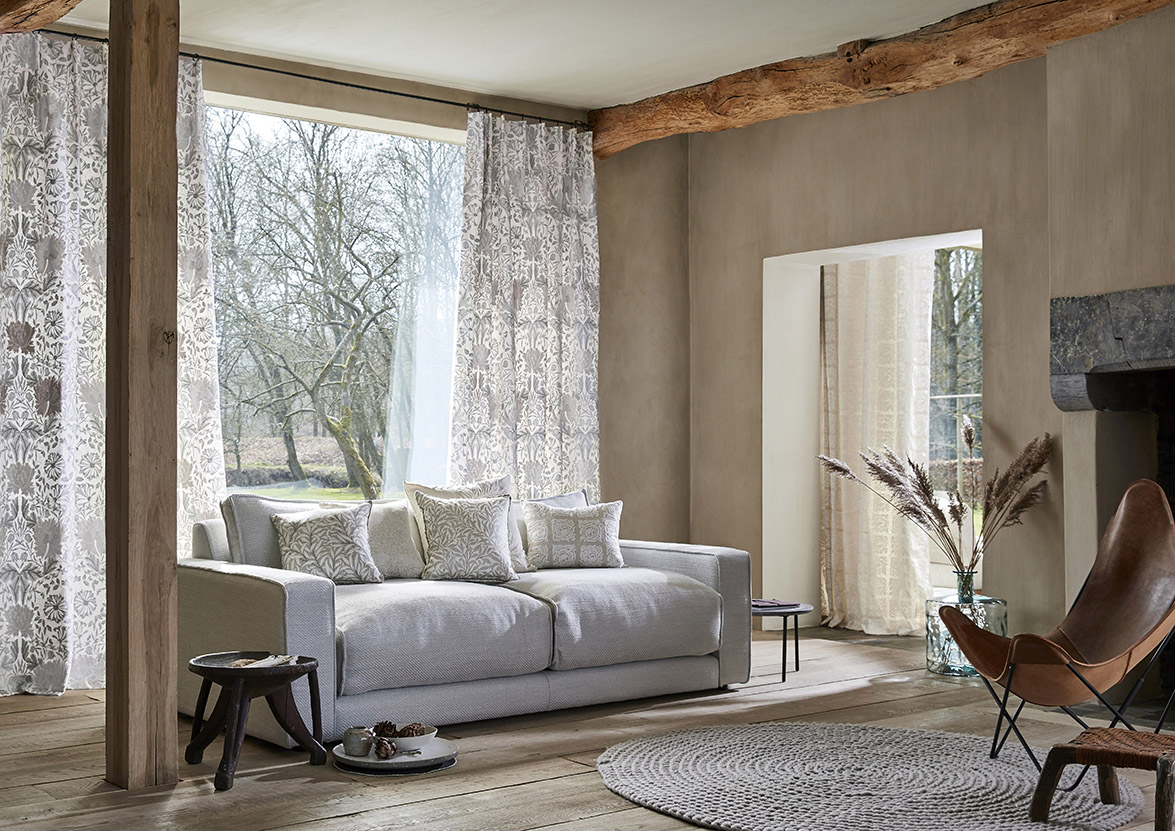 Well-loved archive designs have been carefully reworked to reflect the colours of Morris's Icelandic Journal, with gentle mica finishes and metallic highlights sitting alongside fine embroidery juxtaposed with chunky textures. A neutral Pure Morris palette of White Clover, Stormy Grey, Flax and Linen - to name a few - is used throughout both collections, accented with subtle tones such as Horned Poppy, Faded Sea Pink and the dramatic Black Ink. To complement North's featured designs, Kindred includes a range of semi-plains and small-scale weaves.
Rebecca Craig, Design Manager at Morris and Co. said, "Inspired by his beautiful descriptions of Iceland's topography, flora and fauna, we have been able to craft two fabulous new collections which accurately represent all that Morris held dear. Luxurious, high quality and natural, North and Kindred make up an incredibly special selection of fabrics, wallpapers and weaves that we think Morris would be proud of."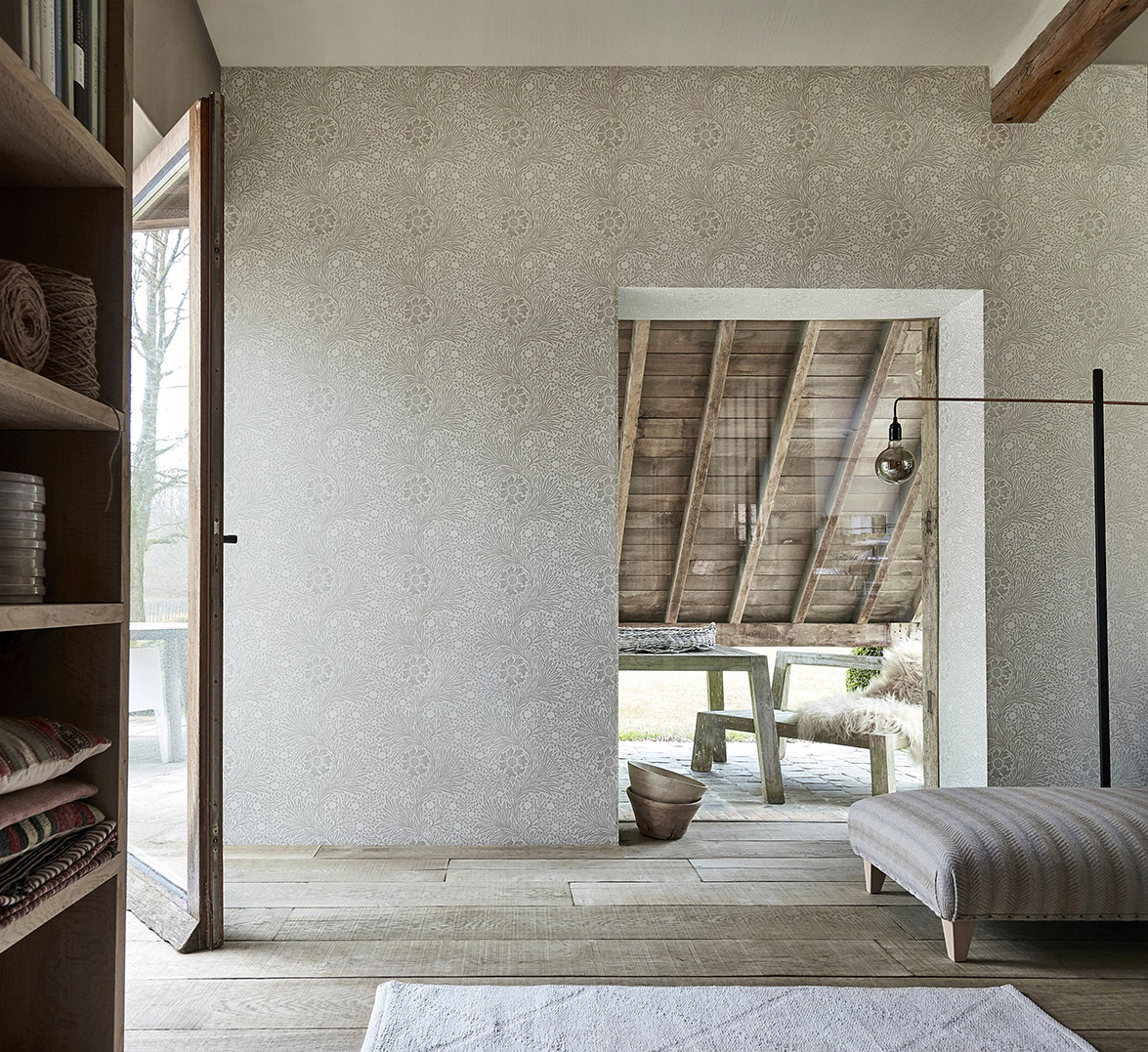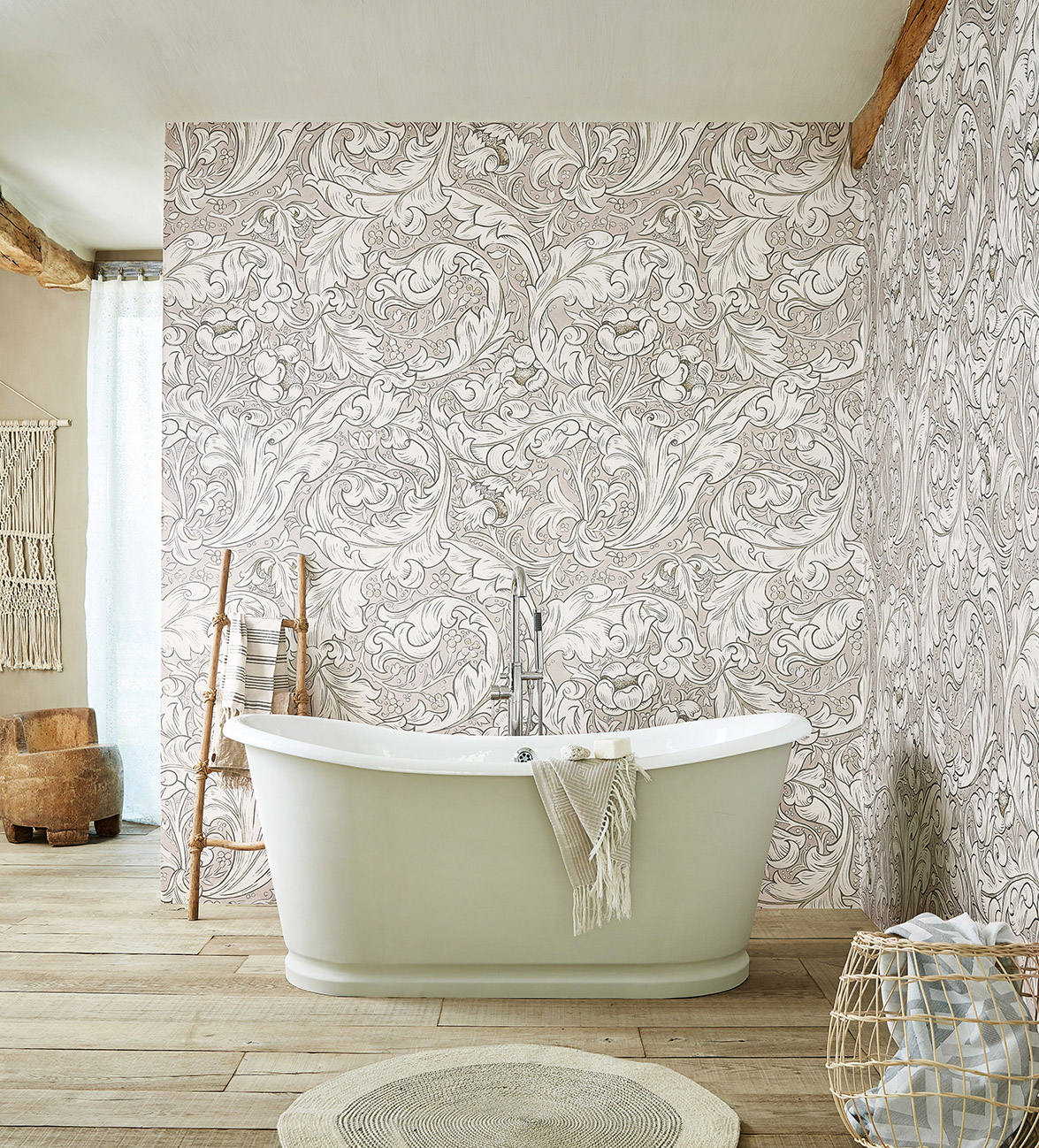 Observant of the Icelandic outdoors and to original Morris designs, North and Kindred perfectly tell the story of one man's deep-rooted love towards a country that for many years existed only in his imagination. Capturing the tenacity of dramatic landscapes reaching to soft misty shores, the collection's delicate watercolour tones give way to a celebrated natural beauty, fluid with movement and striking sophisticated elegance.
The launch comprises three pattern books: Pure Morris North Fabrics (which includes a selection of weaves, embroideries and prints), Pure Morris North Wallpapers and Pure Morris Kindred Weaves (including a selection of upholstery fabrics).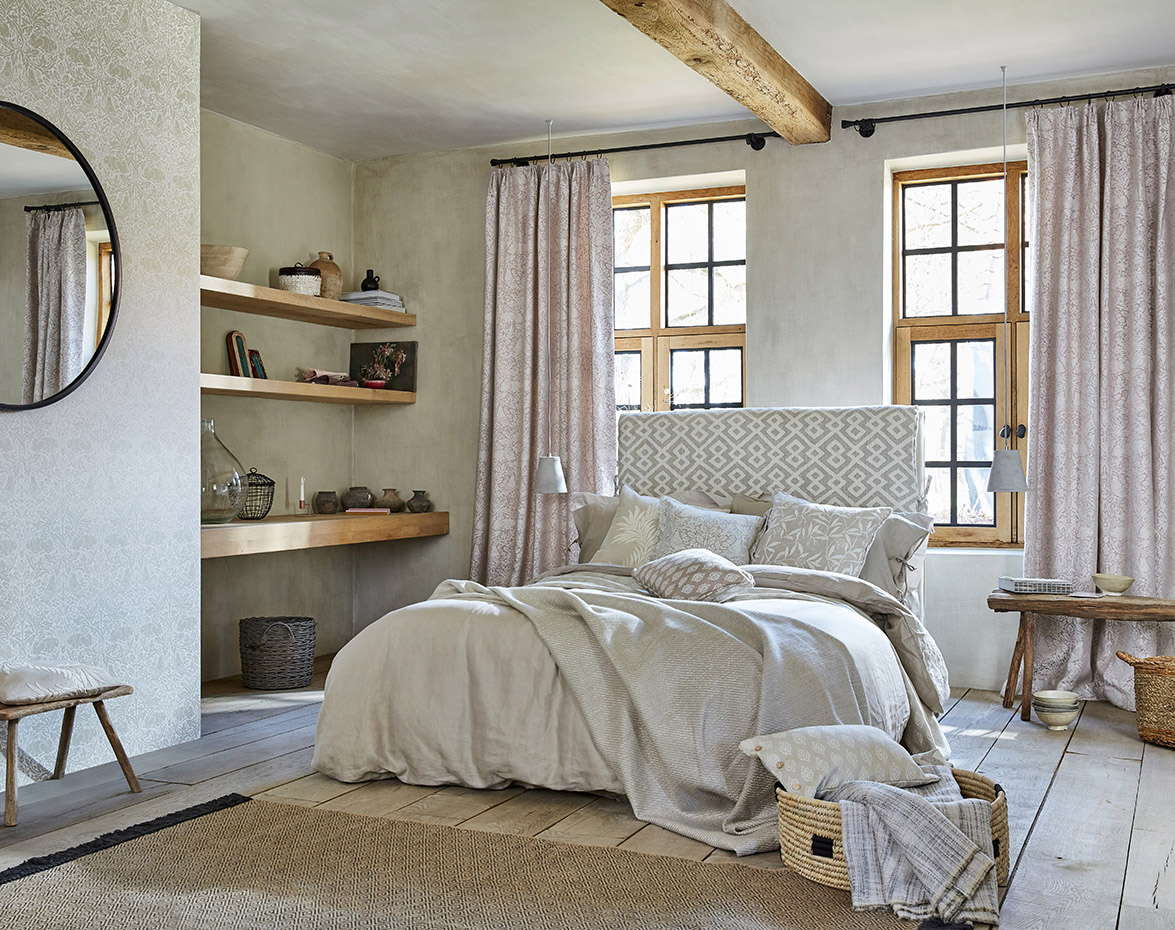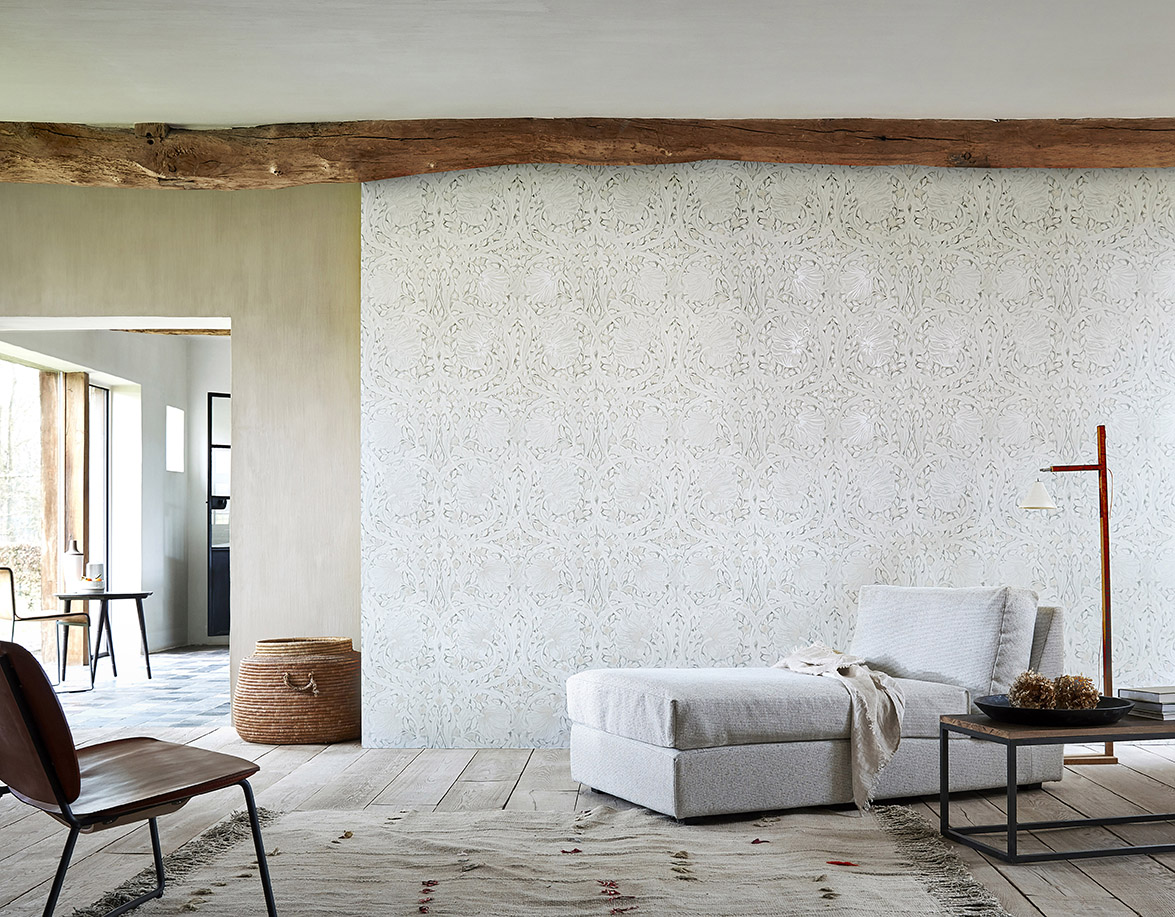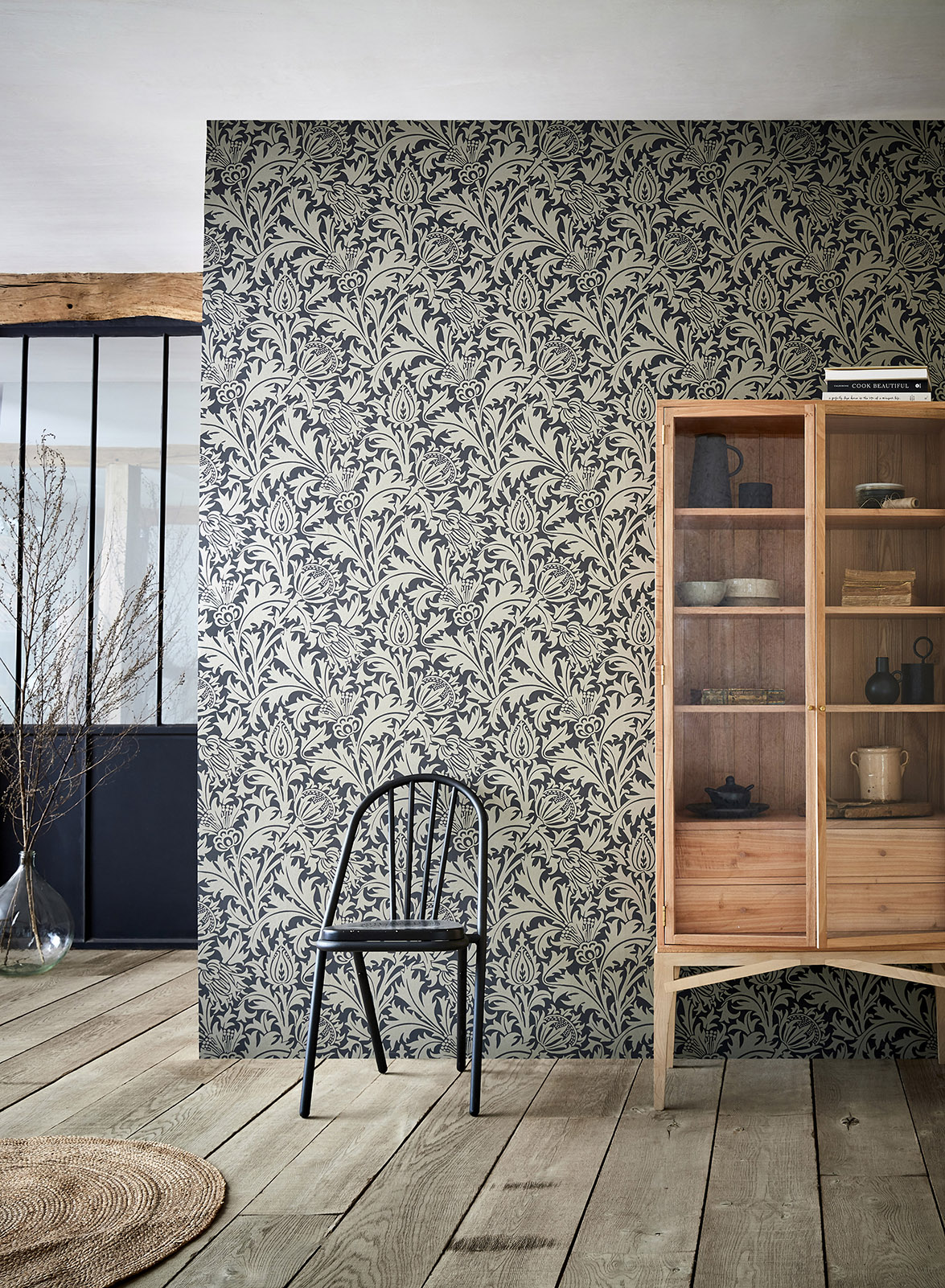 Source: GANCEDO
Visit the GANCEDO website
Read more news related with GANCEDO published on Infurma