Tori Tori is considered one of the best Japanese restaurants in Mexico City. Due to its great success, Tori Tori has been moved to a bigger space in the same district: Polanco, where architecte Michel Rojkind and Industrial Designer Héctor Esrawe have joined forces to design and build the new restaurant. They has transformed the existing structure in a modern and cosmopolitan japanese reinterpretation, creating different experiences, as terraces, a sake bar and an exclusive temple for sushi lovers.
Two steel grids surround the restaurant's glazed shell, thus creating an interesting interplay between light and shadow on the interior. Adhering to the clients' wishes, the architects installed a number of terrace-like dining rooms, taking their inspiration from the Japanese culture, each with its own unique materiality.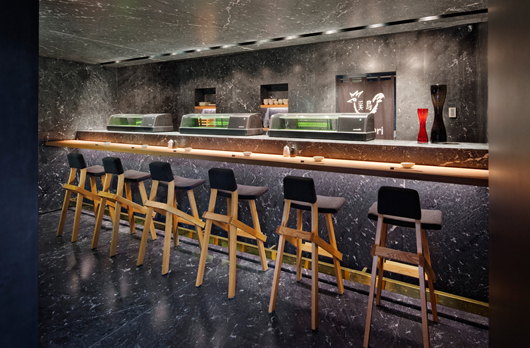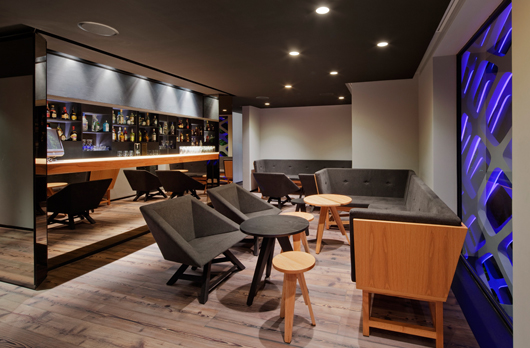 The interior receives and follows the exterior with subtle contrasts. Each room has its own nature and shows a clear relation to its function. The furniture was inspired and made for the Tori-Tori, development was guided by the space.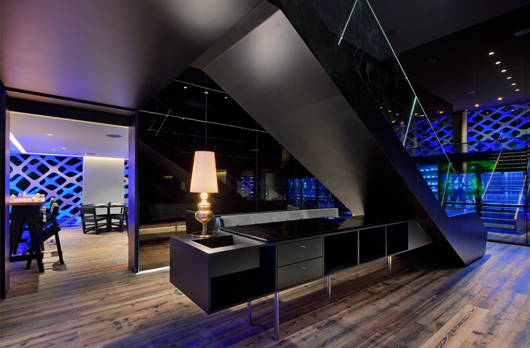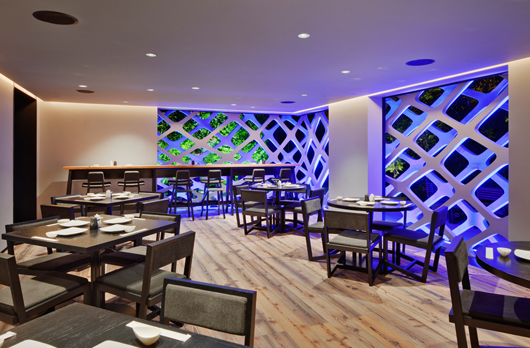 The facade, which seems to emerge from the ground up around the building, mimicking the natural ivy surrounding the walls, is composed of two layers of steel "freestanding" and CNC machine-cut, hand-made to exact specifications.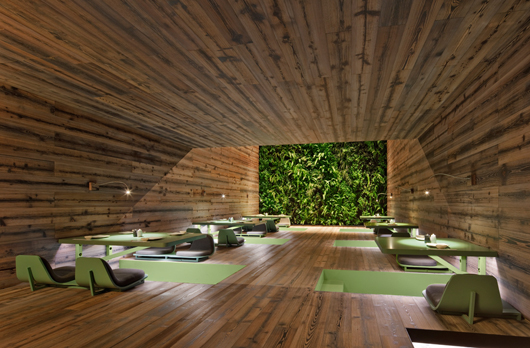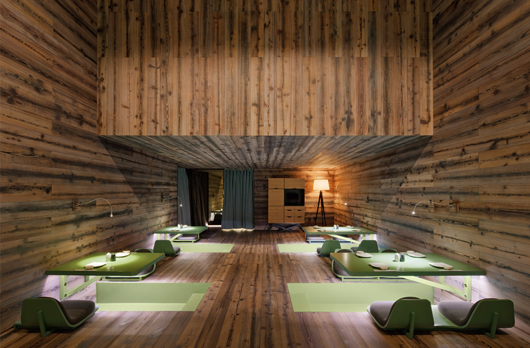 Concept: Michel Rojkind/ Héctor Esrawe.
Team:
Rojkind arquitectos: Tere Levy, Agustín Pereyra, Raúl Araiza, Carlos Alberto Ríos, Isaac, Smeke Jaber, Enrique F. de la Barrera.
Esrawe Studio:
Project Management: Jorge Bracho.
Project Coordinator: Joaquín Cevallos.
Project Leader: Rodrigo López.
Team: Ricardo Casas, Basia Pineda, Ian Castillo, Karianne Ryht, Alejandra Castelao.
Location: México D.F.
Intervention: Interiorism and Furniture design.
Photography: Paúl Rivera.
Year: 2011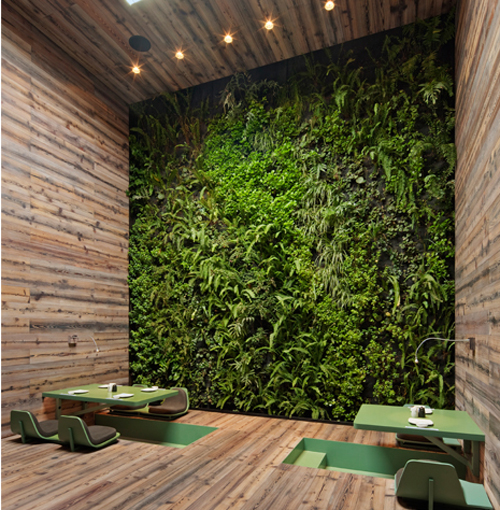 Information from Esrawe