The Dutch Reinier de Jong Studio presents REK, a coffee table that grows with your coffee needs. When you have visitors, just get some chairs and extend the table any way you like. Enough space for all those coffee cups and store your book or knitting set in the spaces underneath the tops.
You can extend REK in various ways. Built-in stops make sure you will not pull out the sliding parts too far. Of course you can also put REK in a permanent position that fits best to your interior.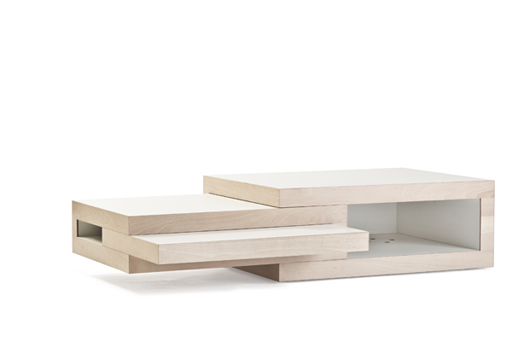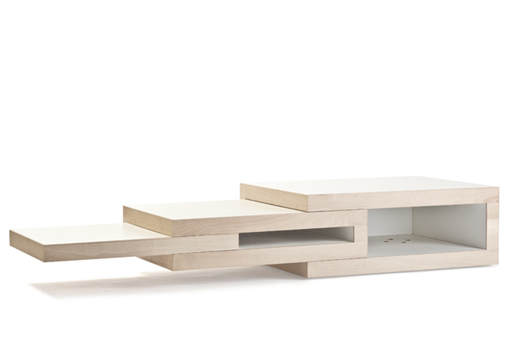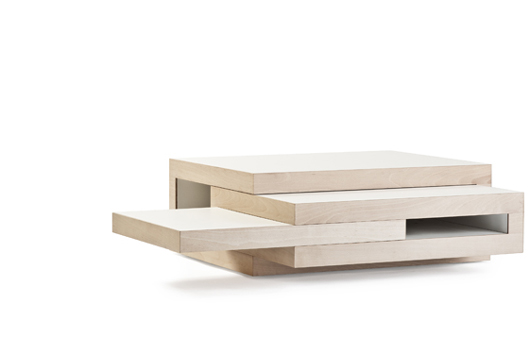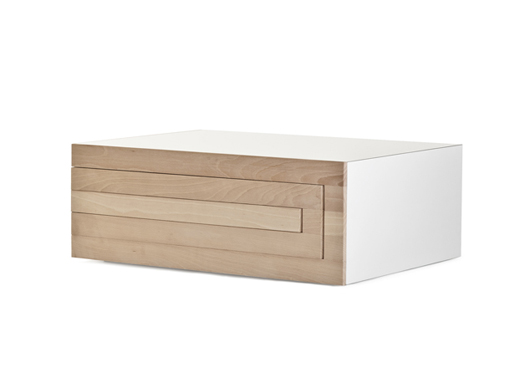 The top and two sides of REK are white HPL and the edges are finished with your choice of parquet wood: oak, birch or beech. The end grain side of the wood is beveled in order to get a grip: A subtle detail. The dimensions of REK table obviously vary with its configuration. REK is 60 by 80 cm in collapsed state, its maximum length is 170 cm and its maximum width is 130 cm.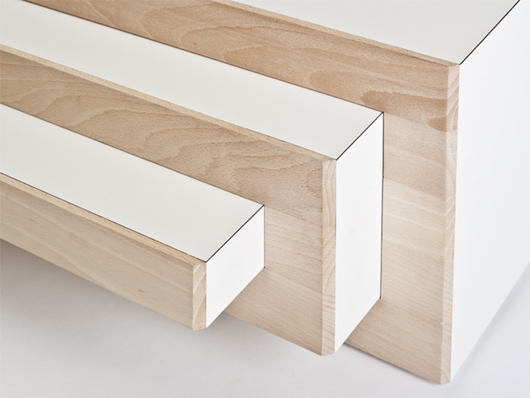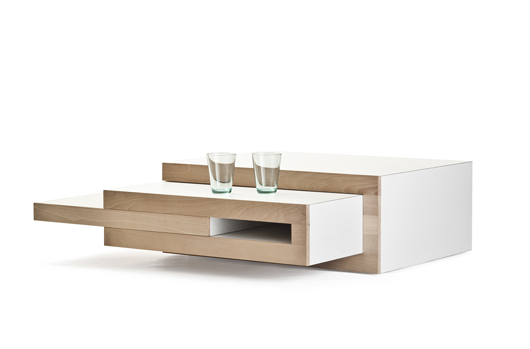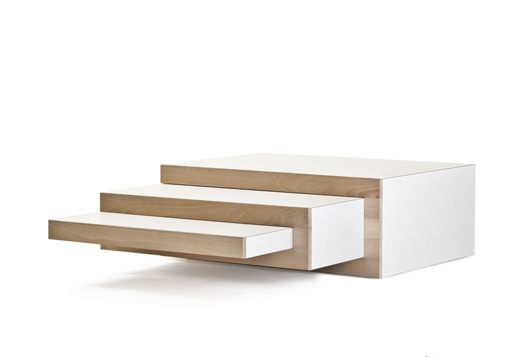 REK coffee table is related to another REK by Reinier de Jong Design: the bookcase that grows with your book collection.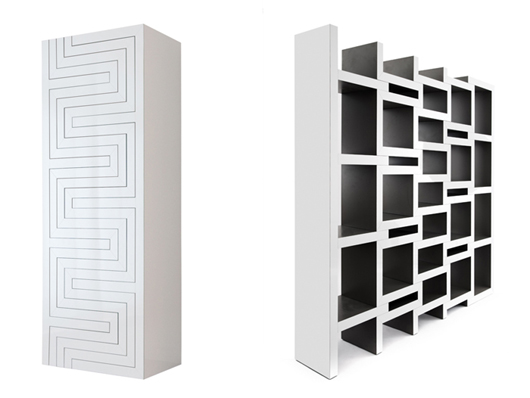 Reinier de Jong is designer and architect. He designs furniture, interiors, houses and other buildings. He is best known for some furniture designs like REK bookcase, KEER chair and VOLT table.
For furhter information, you can visit the Reinier de Jong website