The new sandwich bar Fastvinic is located at Calle Diputació 251 in Barcelona (Spain). Its interior, designed by Alfons Tost Interiorisme, follows the philosophy of this company, based on sustainability, a fact further confirmed by obtaining LEED (Leadership in Energy and Environment Design), awarded by the Green Building Council of United States.
Fastvinic prepares sandwiches with the finest local products that nature has to offer, that is a demostration of the Fastvinic commitment to sustainable development.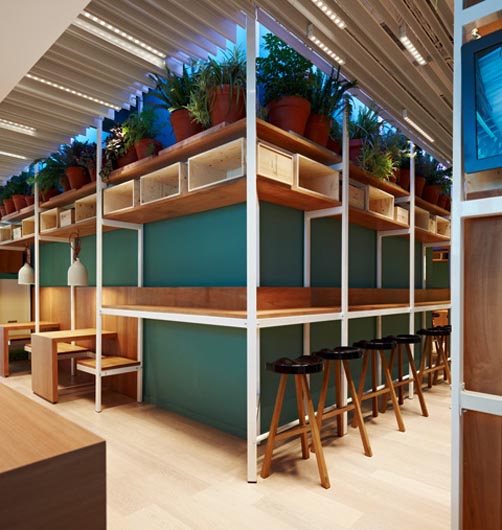 The two-storey bar is the brainchild of interior designer Alfons Tost. On the ground floor he has opted for standard industrial shelving which serves to subdivide the space and also offers plenty of space for comfy seating nooks.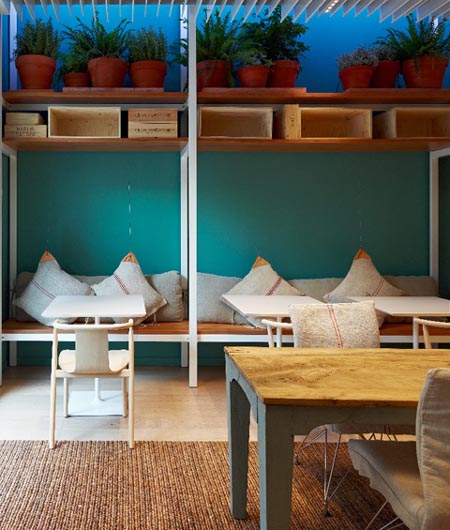 All the elements used for the interior are chosen and designed such that they can be removed and recycled as simply as possible.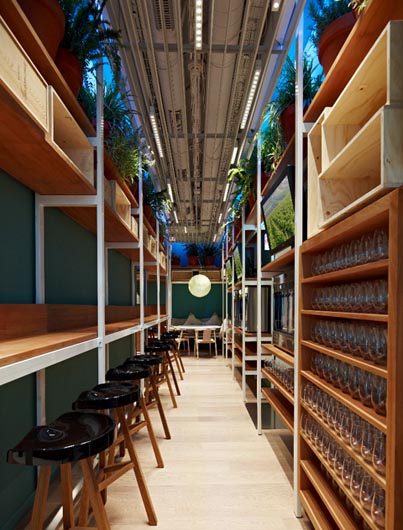 Suspended cushions serve as upholstery backrests to ensure everyone's sitting comfortably.