Kokoro, system of seating, dividing panels and table devised by Federica Biasi for Manerba
Kokoro - means "heart" in Japanese, but it also means "essence" "right mood", "fulcrum". Kokoro word has many meanings, as well as the new homonymous modular system of seats, dividing panels and tables created by designer Federica Biasi for Manerba.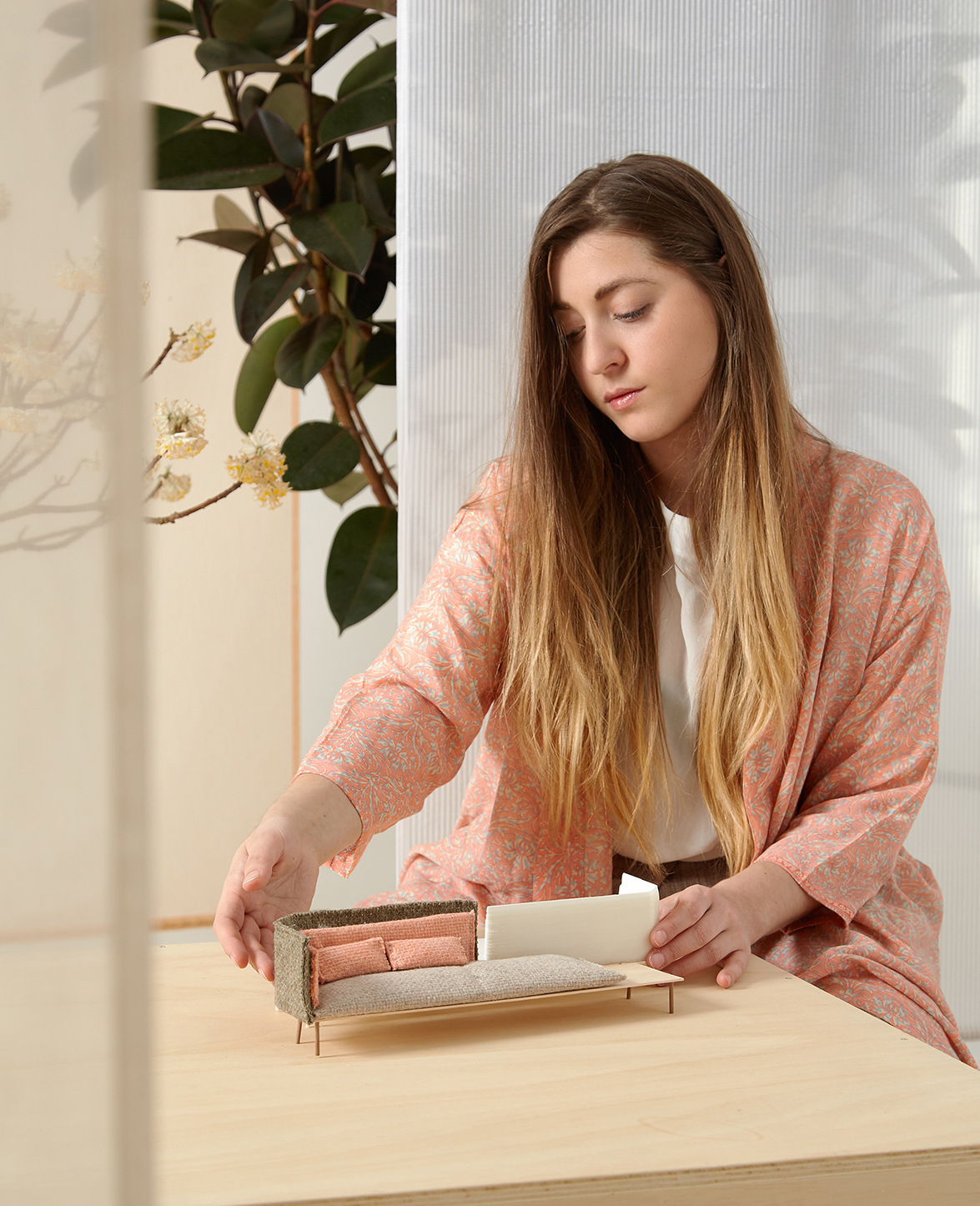 A unique system designed as a response to any environment, whether it is a work space at home or in an office (especially box in box) or public space. The back of the sofa is available into two heights, and the orientation of the panels allows the system to be declined in different versions.
Kokoro is the answers to spaces that aesthetically do not want hedges, but need them, both for security issues than for visual and acoustic privacy .
Its shape has been designed to create a sense of intimacy, welcoming people within them, and at the same time offering project versatility thanks to the many possibilities of composition.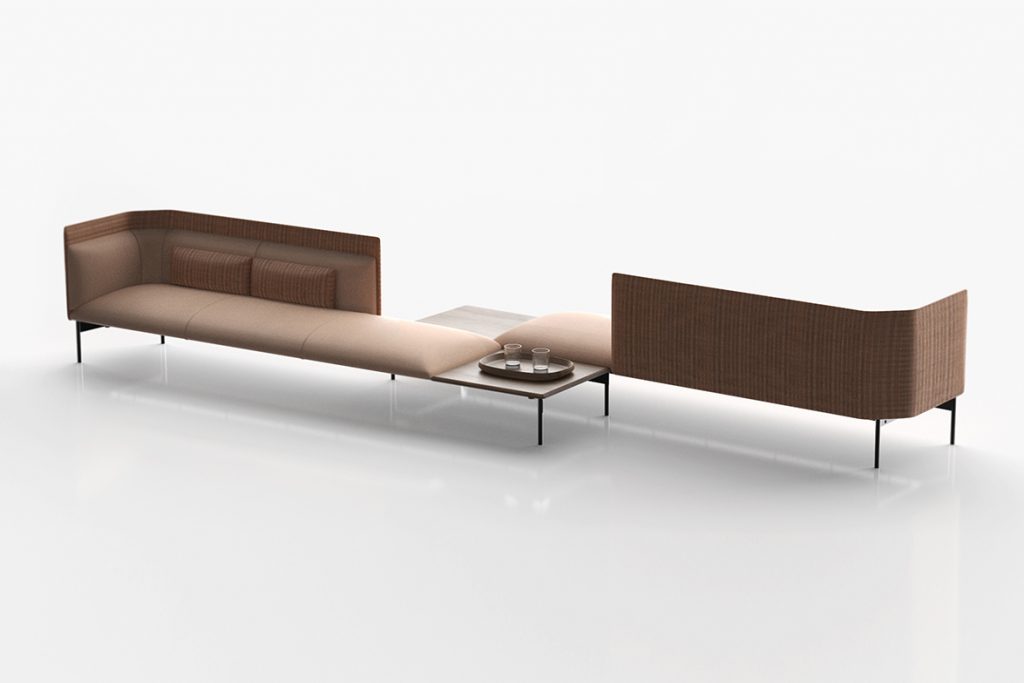 The inner structure of the Kokoro sofa is in plywood, the seat and cushions are made of polyurethane foam of different intensities.
The sofa backrest has a sound-absorbing function: without looking like a real acoustic panel, in its highest version it turns into a box-capsule, acoustically isolated.
Both back and seat are crossed by elastic straps to offer maximum comfort. The base is in painted metal, as well as the integrated low tables.
Wide choice for upholstery among many eco-friendly fabrics in trendy colors.
Source: Manerba
Read more news related Manerba published at Infurma
Visit the Manerba website