ORTOFABBRICA is a mix of ambiances, products, and design solutions that have beauty, usefulness, and full eco-sustainability as their common thread. The event, conceived, organized, and promoted by Angelo Grassi, provides for a fascinating, utterly modern project set within an outdoor pre-industrial 19th-century architectural scenario.
From the central area, dominated by a swamp rich of colours, fragrances, sounds, and resources - a small-scale view of a 3.0 factory, where everything is produced and nothing is wasted - departs a philosophical and projectual reference - unprecedented in Italy - to responsible beauty and to the responsibility of beauty through the presentation of in&out environments dominated by a tamed, yet proactive nature, paced by pathways obtained through skillful recycling, enriched with lamps created with films, hand-processed felt, natural fibres encompassing premises and bodies, edible dishes, pots for vertical green, sound diffusion systems powered with solar energy, sophisticated energy-saving light that outlines shadow scenes, organic wine tastings, concrete tables and bags, sensational natural covers and architectures, with live green climbing up to provide attractive and modern aesthetic and functional solutions.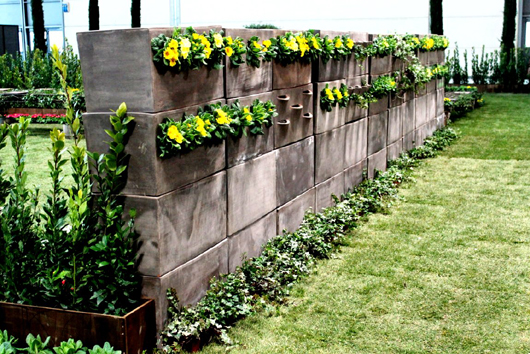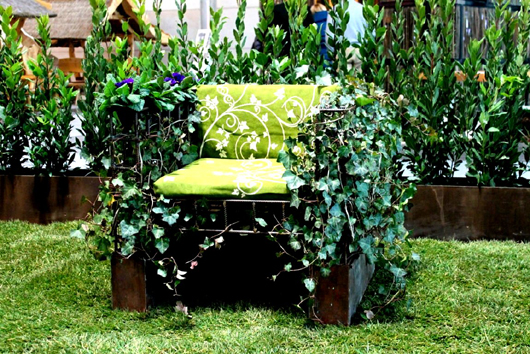 Thus, around the swamp, ORTOFABBRICA turns into a workshop powered by a consortium of creatives, designers, craftsmen, and companies, demonstrating that quality of life and future should develop hand in hand, while blending with the eco- concept: eco-design, eco-architecture, eco-sustainability, eco-nomy.
The revival of ancient jobs, the reuse of raw materials, the recycling of concrete, cast-iron, iron, wood, glass, metal, ceramics and fabrics, give life to products with regenerated materials and usage functions, enriched with rough details, adding up to functional, friendly, high-performance, technically groundbreaking serial productions that bear a strong reference to authenticity and ethics.
Innovation, craft, responsibility, research, and beauty are the keys to sort out the direction towards a good and high quality of present and future life. The recovery of these values results into a driver of hope and safety for all.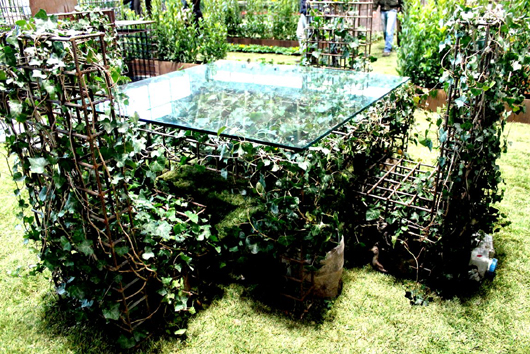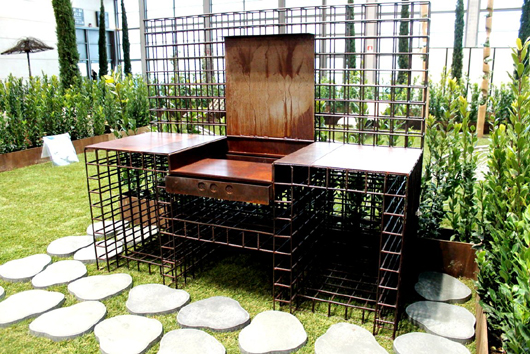 ORTOFABBRICA, at the heart of via Savona
April 9-14, 2013 | Milan, Via Savona 37 - from 10.00 a.m. to 10.00 p.m.
Source: Angelo Grassi & C. s.n.c
Visit the Angelo Grassi website