Intriguing shapes, familiar yet not at all, balancing between art and design. Viewed from different angels the side table varies greatly. A design meant to puzzle our understanding of shape, form and function. A design by PlueerSmitt for Danish company Karakter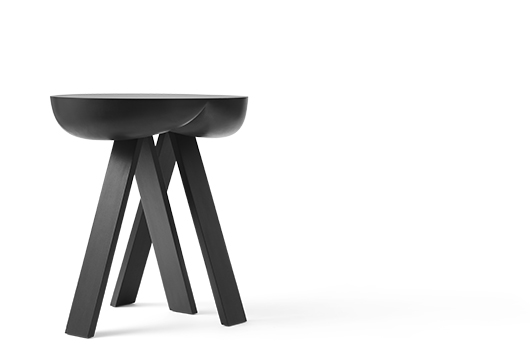 title="Más..." />
Wooden side table consisting of two stripped-down trestles and a table top. The seemingly heavy top contrasts to the rigid trestles. The top gives in and provides space for the sharp ends of the trestles to lock the legs and the top together.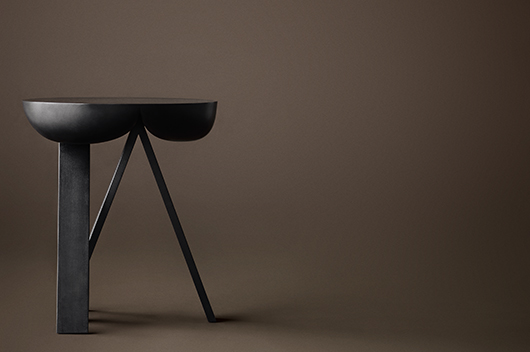 PlueerSmitt
Dominic Plueer y Olivier Smitt are Swiss born designers. They aim to offer something lasting, physically as well as mentally, as a contrast to a society sometimes more driven by consumption and replacement.
In most of their work they interpret their own observations of already excising products - and challenge all our build in assumptions as well as the way we typically use the products.
Source: Karakter
Visit the Karakter website