Nistal launches Cu, a lamp inspired by the material that composes it, copper. Designed by Mario Nistal, founder and creative director of Nistal Design.

Nistal explains: In order to design the lamps Cu, we look for the purity of this material giving it an organic form, showing the element in its moment of extraction with a rocky form, where it has not under gone any transformation. That is what we try to convey in Cu, to represent the purity of the material just extracted from the mine.

Cu has an electrical installation of lamp holder E27 and Cu Line has a structure formed by an extruded aluminum profile, with an electrical installation of Strip Rigid Led Tridonic and both are covered by copper sheet creased manually.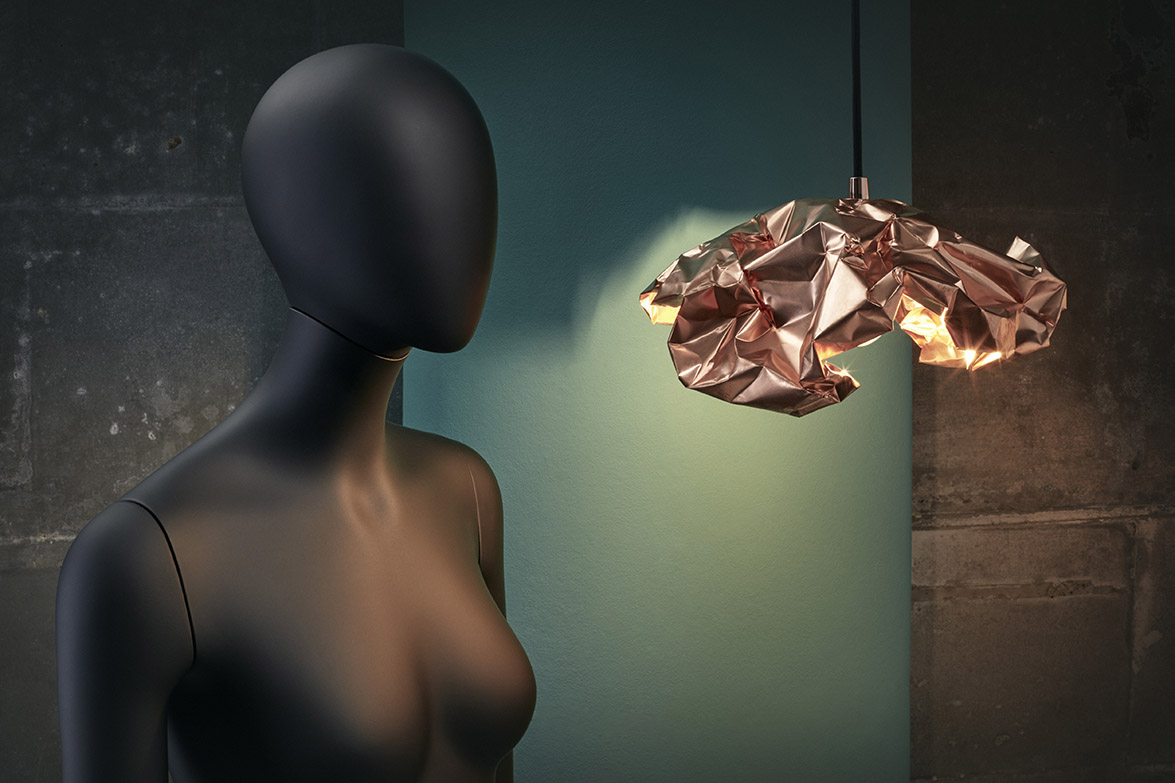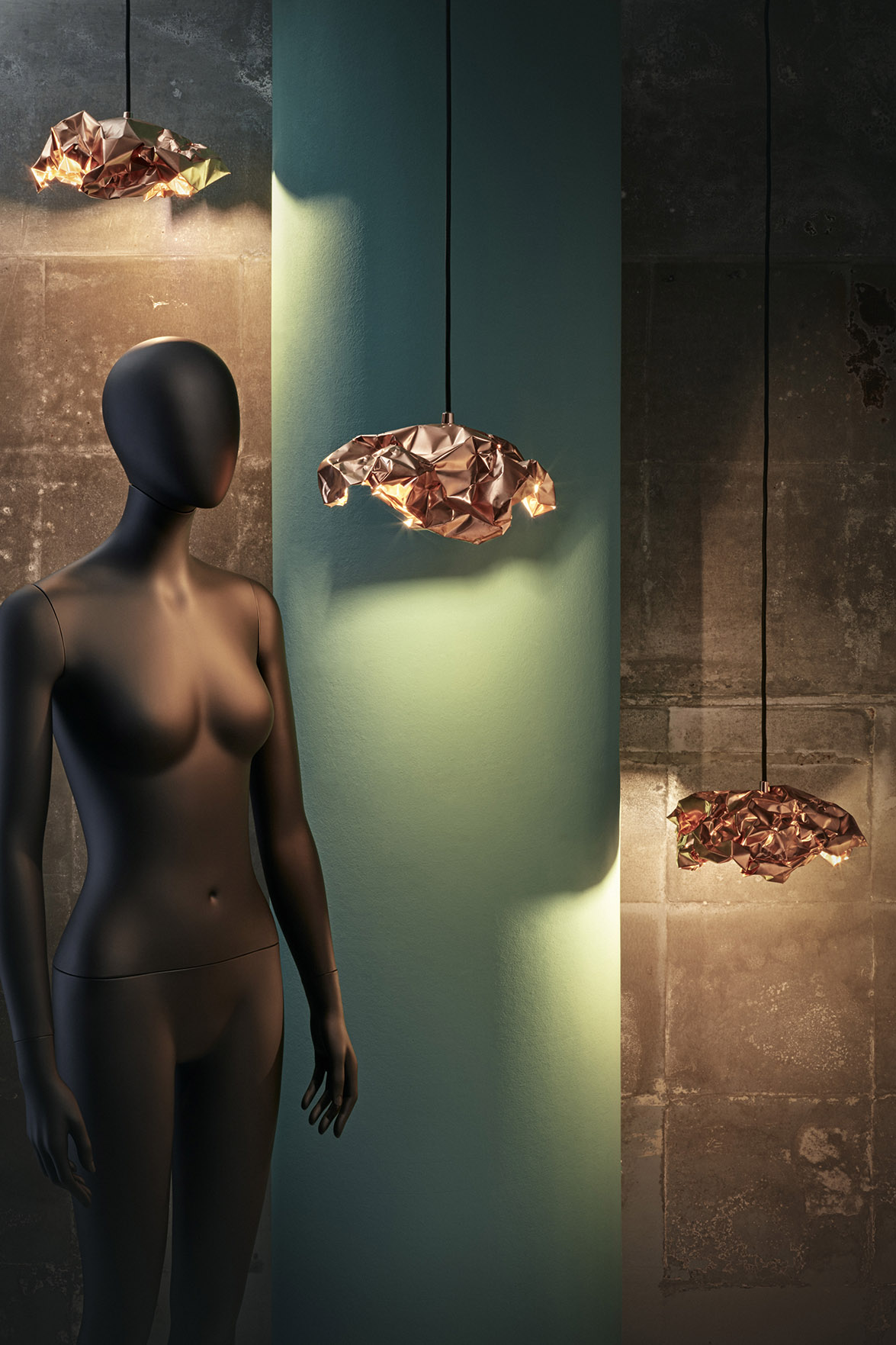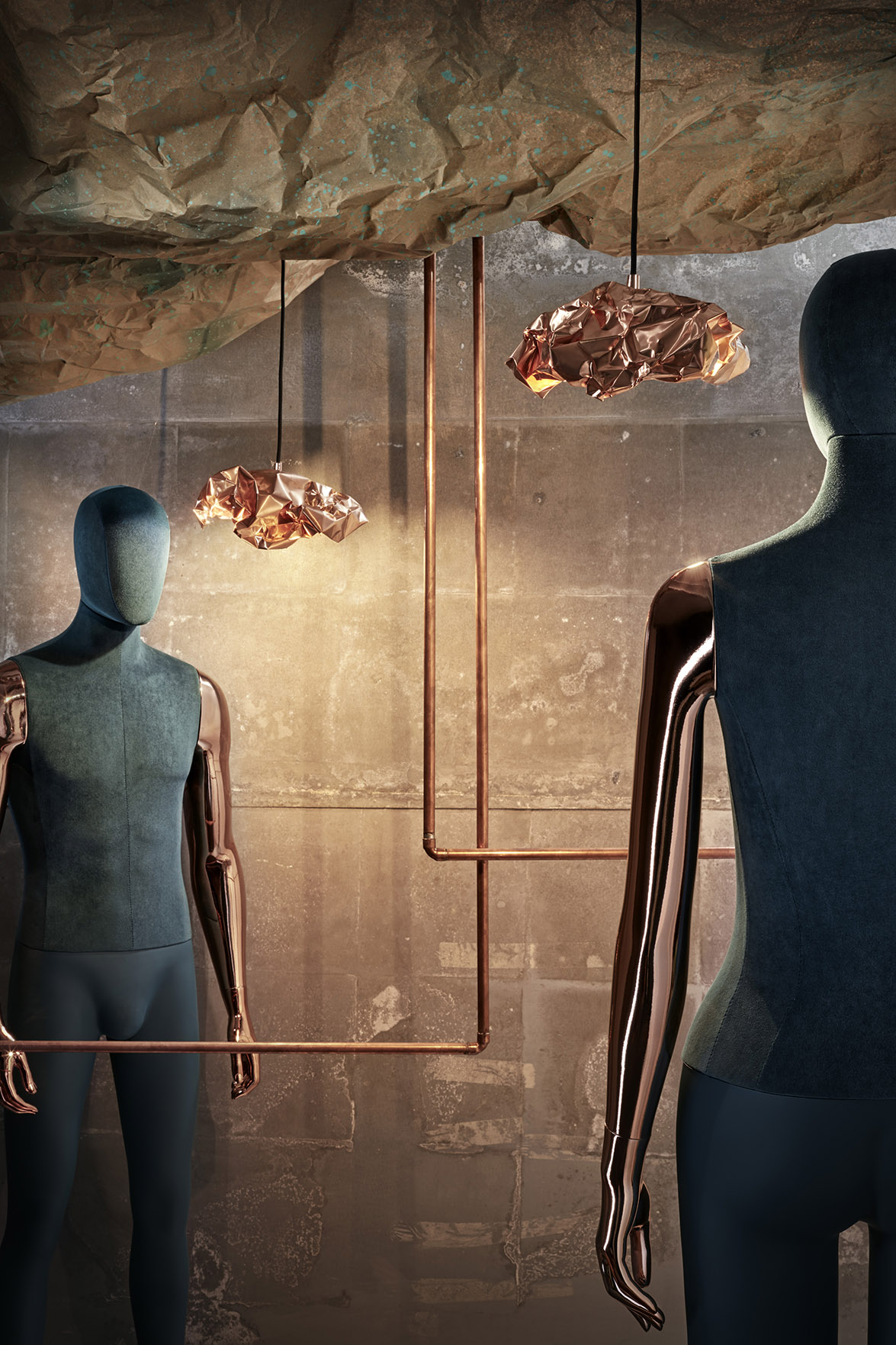 Cu has 3 versions: with one light, three lights and five lights, moreover the Cu line version, ideal for meeting tables, worktables, etc.

The reflection of the light in the edges of this material generates a warm and very attractive lighting, achieving a cozy as well as industrial environment.

Copper, in Prehistory, was the first metal used by humans. Through the casting, it can be folded, shaped and reduced to sheets, which gives us multiple possibilities, such as those used in this time with this metal used to design knives, vessels, ornaments, tools, etc. We are so, with a metal that continues to offer us, as in prehistory, a new period where everything is to be done and where everything is possible.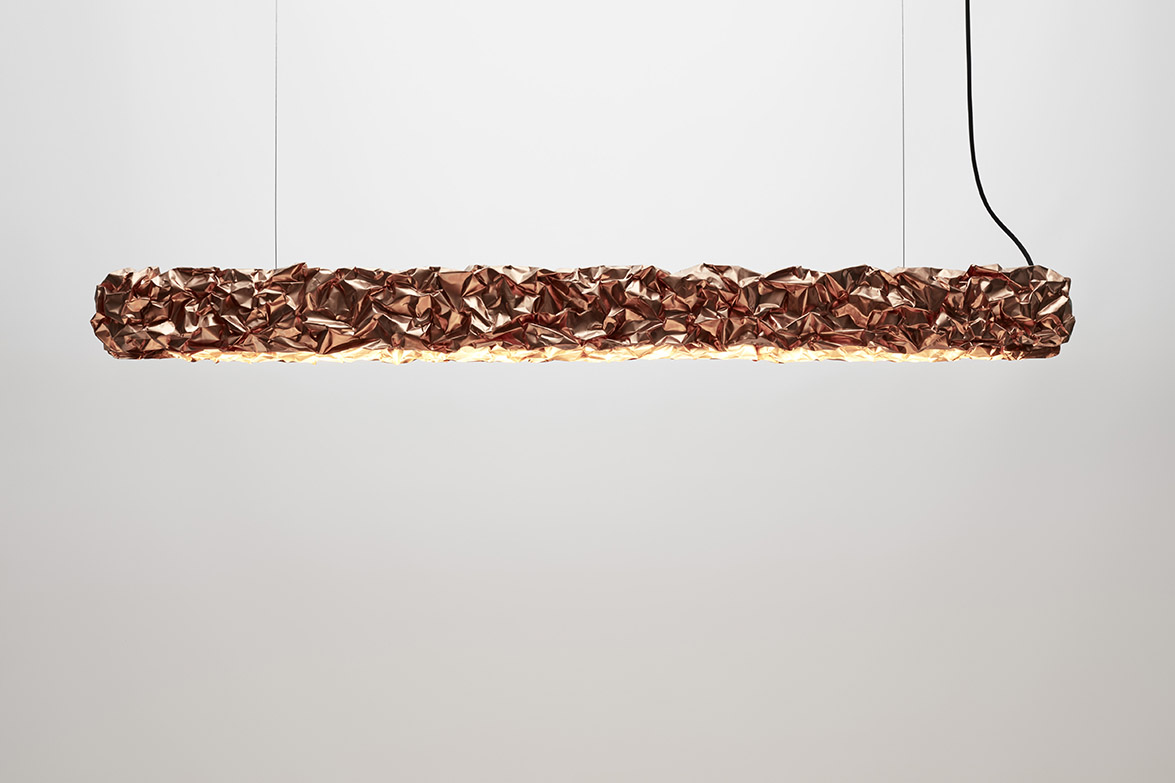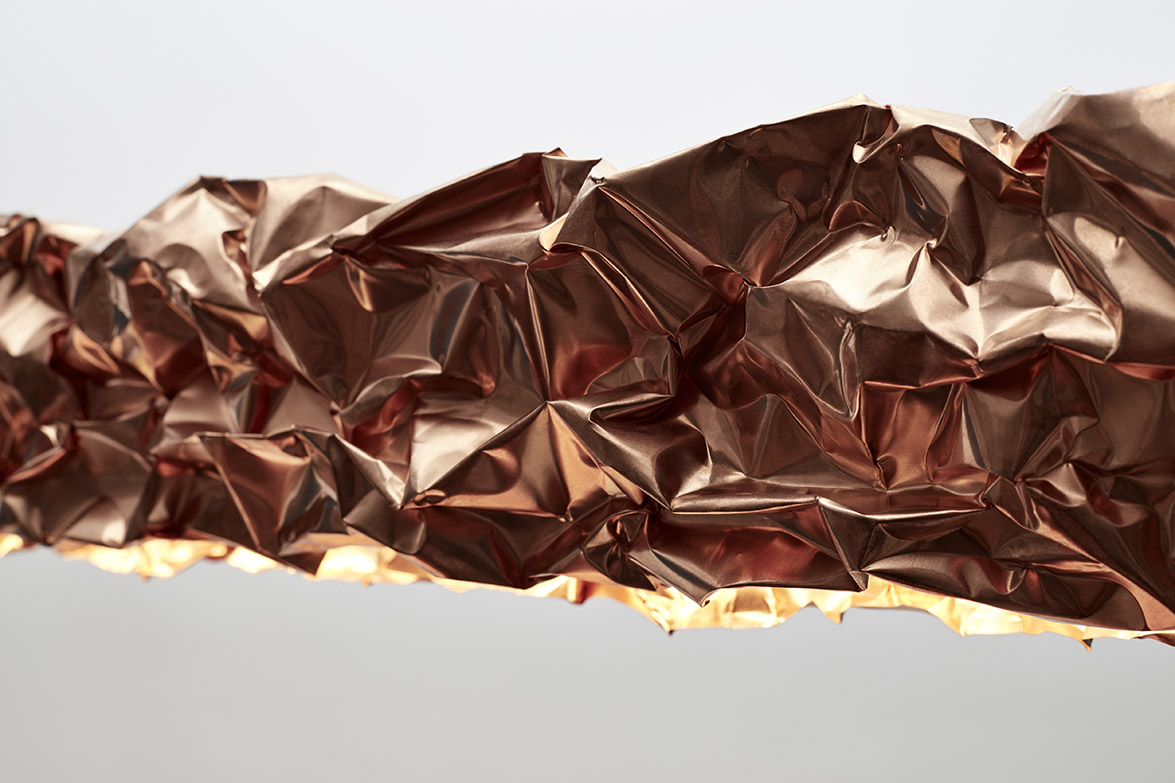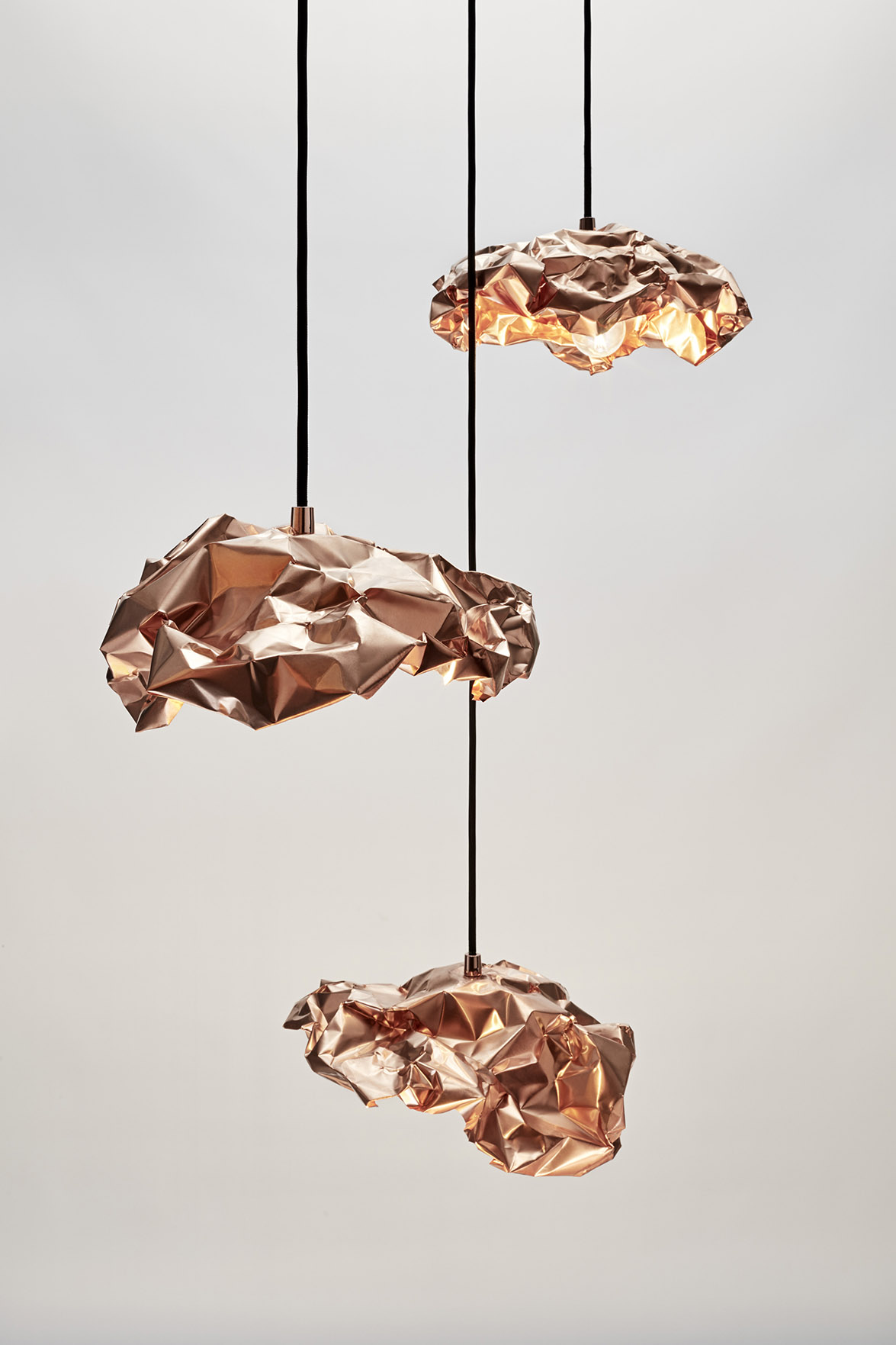 Prices:
1 LIGHT: 320€
3 LIGHT: 895€
5 LIGHT: 1465€
CU LINE: 620€

Design: Mario Nistal (www.nistaldesign.com)
Photography and Art Direction: Cualiti (www.cualiti.com)
Gratefulness: Maniquies Sempere (www.sempere.com)

Read more news related Nistal published at Infurma