Burma is a country which conjures up images of ancient splendour, of exotic places and of a beauty frozen in time. Transporting ourselves to these places has now been made easier thanks to the fusion of an unprecedented gastronomic concept, Ma Khin Café, by the acclaimed chef Steve Anderson, creating a space which is unique in Spain.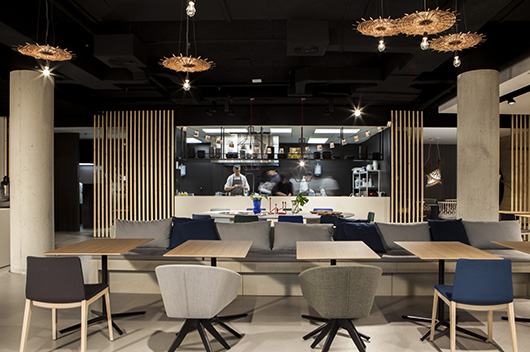 title="Más..." />
Taking inspiration from the Burmese landscape, TECHLAM® by Levantina has presented its new Wood and Stone Collection with two new focal points, Wood Aspen and Steel White together with the new range, Stone Collection, a design of the same printed porcelain material which is inspired by Natural Stone, to show that technology and tradition can happily go hand in hand.
In this case the texture and design of the Wood and Steel Collection are used to decorate a space very much in tune with the Asian aesthetic of pure lines and blend with the collective image of the Burmese jungle and the evocative images of the bridge over the River Kwai.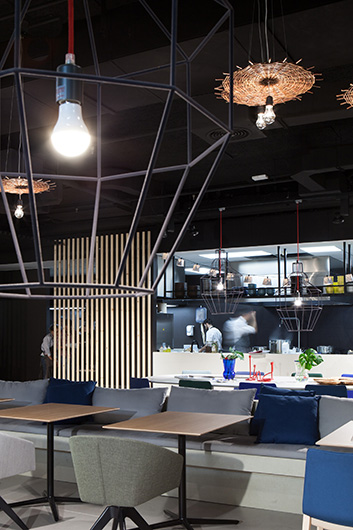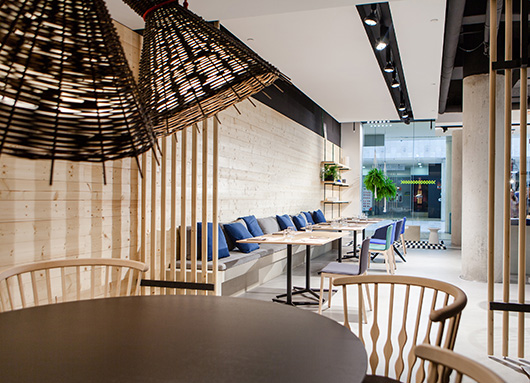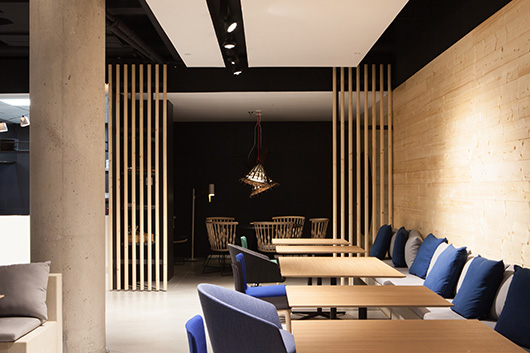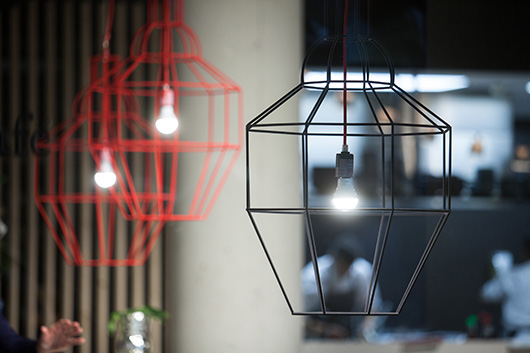 Wood Aspen and Steel White are two materials which bring a new direction to the already established range of models in the Wood and Steel Collection. In the case of Wood Aspen, the design of this new porcelain reminds one of the light coloured woods with a texture and pure colours which are ideal for creating austere interiors while Steel White is the Company's proposal for an exceptional product with the colour of steel and subtle hints of corrosion which give a very popular retro feel.
In parallel in a decisive move to extend the catalogue TECHLAM® is also introducing a Stone Collection, a perfect imitation of natural stone with six different models which offer rich nuances: Kalos Bianco, Agatha Bianco, Agatha Caramel, Graphite Stone, Travertino Dune and Travertino Tivoli.
The Wood, Steel and Stone collections are created with cutting-edge technology using a digital printing system which allows any image to be superimposed on the porcelain tiles with the highest resolution on the market (400dpi) and unprecedented accuracy.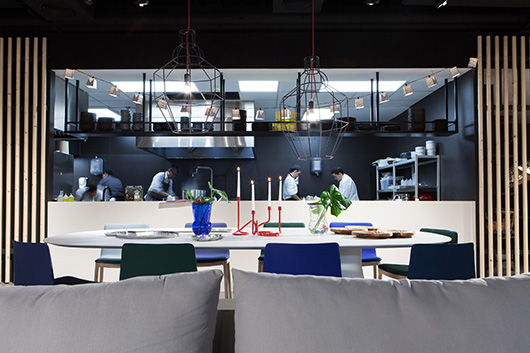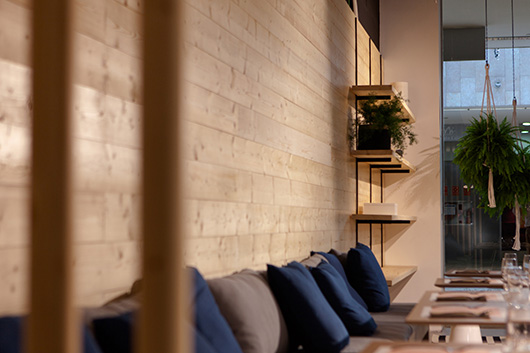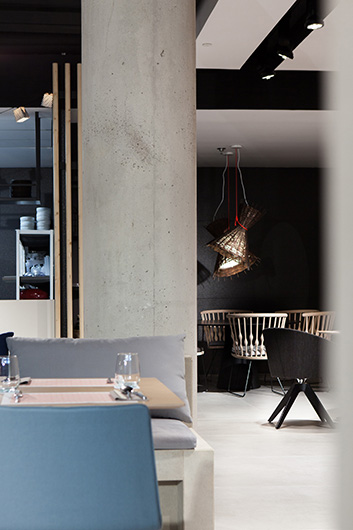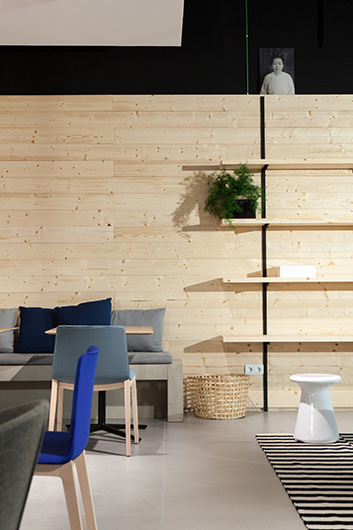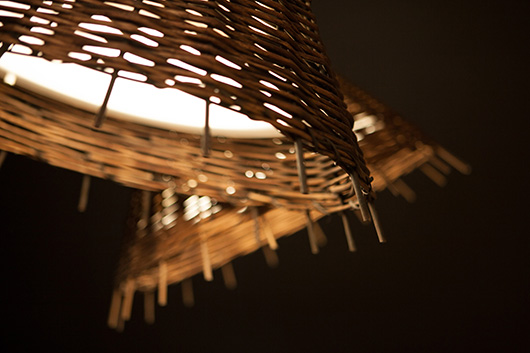 The designer Laura Alandes finds inspiration in Burma
Using TECHLAM® in Ma Kin Café creates a space which is a perfect symbiosis of the most advanced digital printing technology on porcelain with a markedly personal project where the rich culinary tradition of South East Asia and, in particularly of Burma, is present everywhere.
With this leitmotif, Laura Alandes, the Valencian designer working in New York, came up with an interior design with pure, intimate and warm shapes in an open space where the cutting-edge materials from TECHLAM ® combine perfectly with rustic Woods, wicker and objects which transport us to Burma. Alandes was also responsible for the design of the open, stage-like show kitchen.
This results in the restaurant breathing the traditional hospitality and serenity of the Asian culture without ignoring the close attention to detail which can be seen both in the cuisine and the service.
Source: Techlam®
Photos: Arturo Martínez Estudio A2
Visit the Ma Khin Café website
Visit the Laura Alandes website
Visit the TECHLAM® by Levantina website