Homedeco Baku, the sequel of Homedeco Kazakhstan is the unique platform in Azerbaijan, Baku strictly built to bring together the home textile, houseware, and interior design professionals. Homedeco Baku will open its doors on November 15-17,2012 at Baku Expo Center on a net area of around 2000 sqm.
The 4 day event will showcase the following product groups:
Curtains, tulles, decorative trimmings & Embroidery, Jacquard curtain fabrics, Woven curtain fabrics Cotton fabrics, Decorative curtain accessories, Decorative & upholstery fabrics, Bedding & bathroom textile, Bedspread covers, Bed sheets, Tablecloths, Towels and bathrobes, Rugs, mats and lab robes, Arts and accessories, Furniture, Flooring,Lighting, Wall coverings, Other interior design products, Kitchen accessories, Table and kitchen textiles, paper napkins, Bar and beverage utensils, cooking, roasting, Baking utensils, cutlery, knives, Kitchen equipments, appliances, Glassware, porcelainware, ceramicware, silverware, metalware, plasticware, Household appliances, cleaning appliances, Hand crafts, gift items, and personal accessories.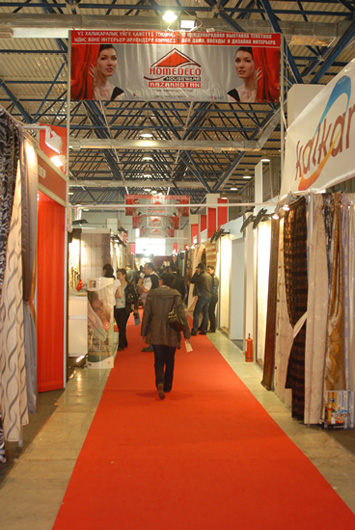 Azerbaijan is a very promising market with a great purchasing power, thanks to the great resources such as petroleum, natural gas and some other precious mines. Country's general import volume is more than 6.9 billion USD. The construction industry is on the rise with an investment potential of 3.9 billion USD. According to the latest figures, between the years 2009-2011, 4 milion sqm of living area has been constructed in Azerbaijan.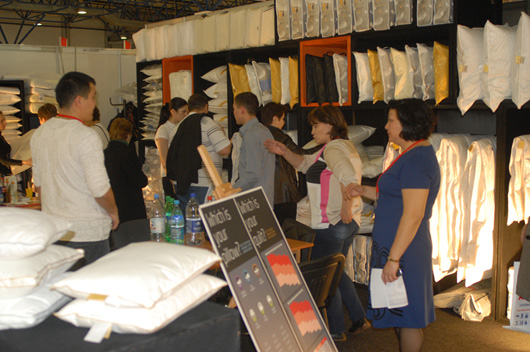 The furniture industry is also well developed in the country with more than 500 big scale stores not only selling furniture but also home textile and other interior related products.
Azerbaijan imports furniture, home textile and other interior design requirements from Turkey, Italy, Russia, China, Malaysia, Ukraine, Poland, Romania, UAE and Iran. As to the light industry, Azerbaijan is involved in cotton, silk, woolen fabric production.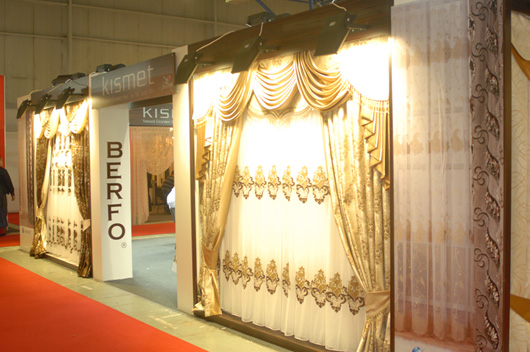 The country has some big hotel chains already established and within its priorityto develop the other industries apart from the petroluem, many other hotel chains such as Hilton, Holiday Inn, Marriott, Sheraton, Kempinski, Rixos have already taken actions to open their branches in Azerbaijan.
Be at Homedeco Baku in order to explore some new business opportunities.
Visit the HomeDeco Baku website
Images from HomeDeco Kazakhstan 2012