At the base of spectacular Mt. Emei, in China's Sichuan province, the Yueshan Mansion residential project, carried out by H Design & Everbon Group, borders the main city of Chengdu to the north and the sprawling resort region of Lake Exiu to the south and east. Enveloped by the best of both worlds, the designer set out to infuse existential significance into the unique space by creating a delicate balance of urban and forest experiences. The result is a serene residential setting that embodies its natural surroundings of mountain and stone, water and clouds, body and mind.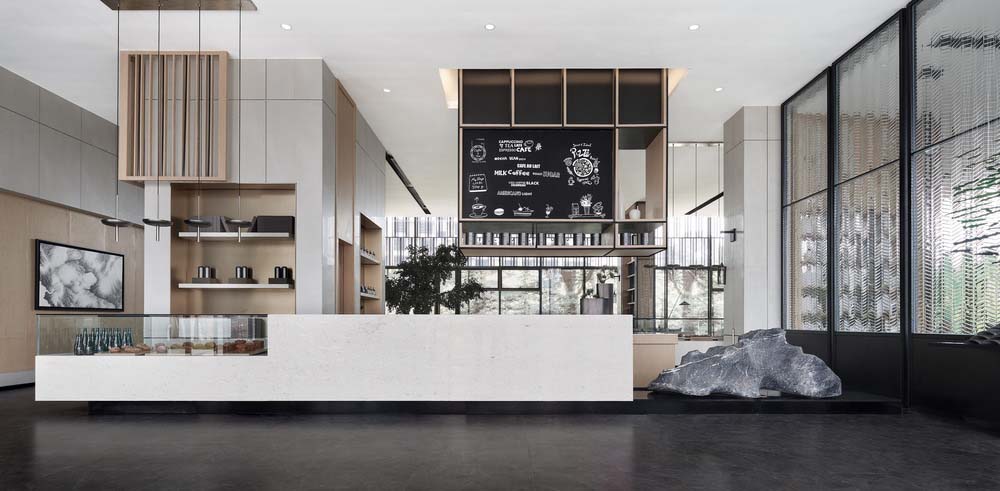 Hues with views
To capture the essence of the surrounding rock, water, lush vegetation, and sky, the designer chose a palette of natural colors, delicately harmonized to exude a light and lively atmosphere. Deep green tones mimicking those of Mount Emei provide a seamless connection between the external majestic backdrop and the residence's interior. Following patterns of the external landscape, the palette progressively lightens, emulating a hike up the lush mountainside, through the cloud forest, and eventually touching the sky.
A glass partition screen on the main level provides a playful aesthetic to external views of the mountain. From a distance, the partition's slicing wishbone pattern creates the visual impression of a curtain of rain gracefully rolling over the mountainside.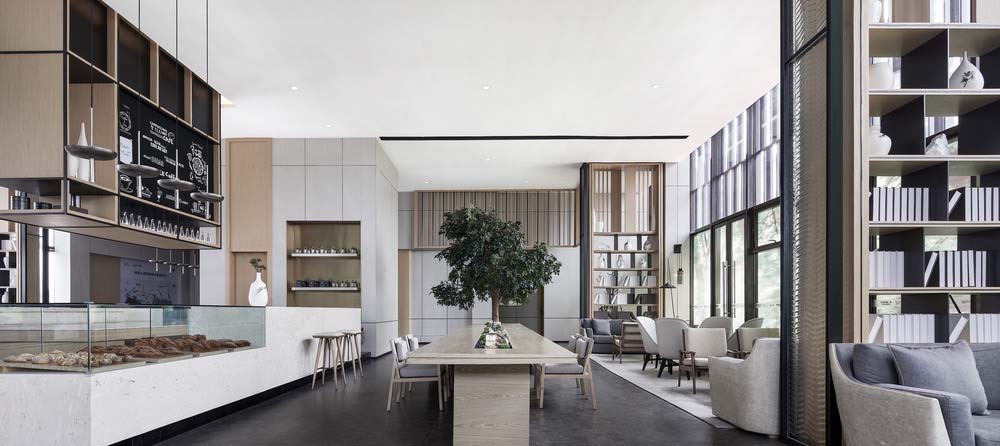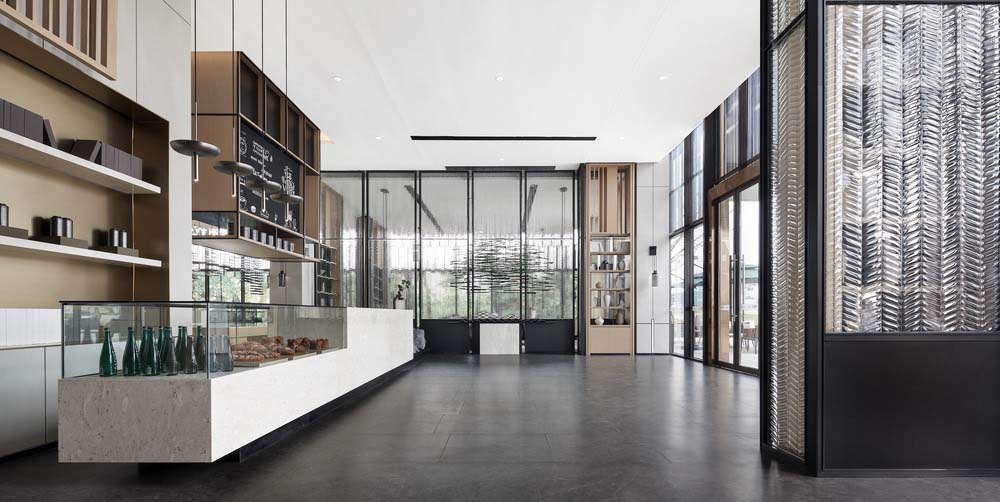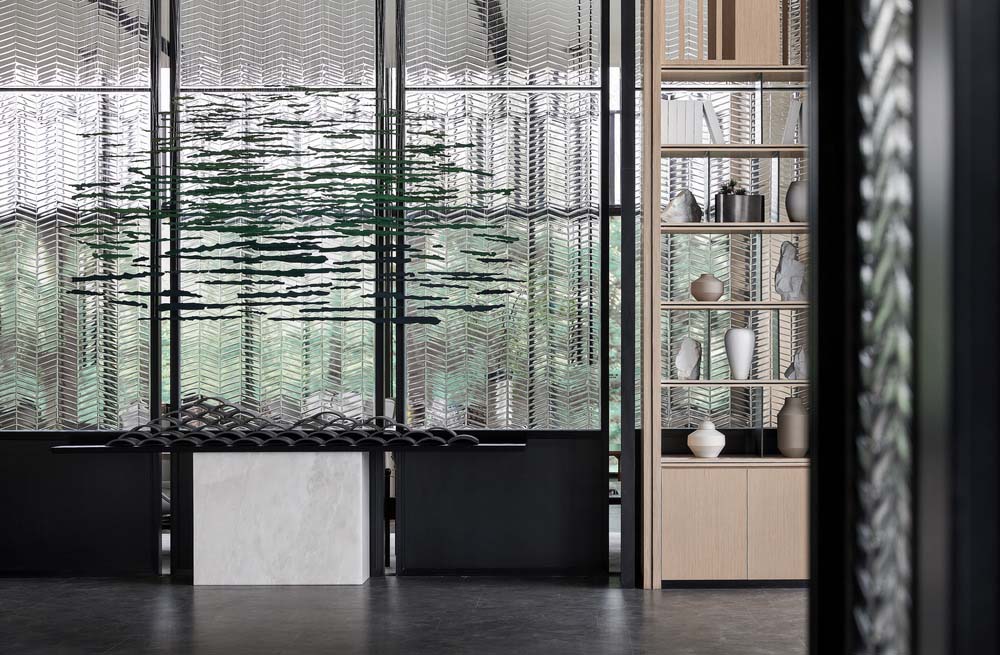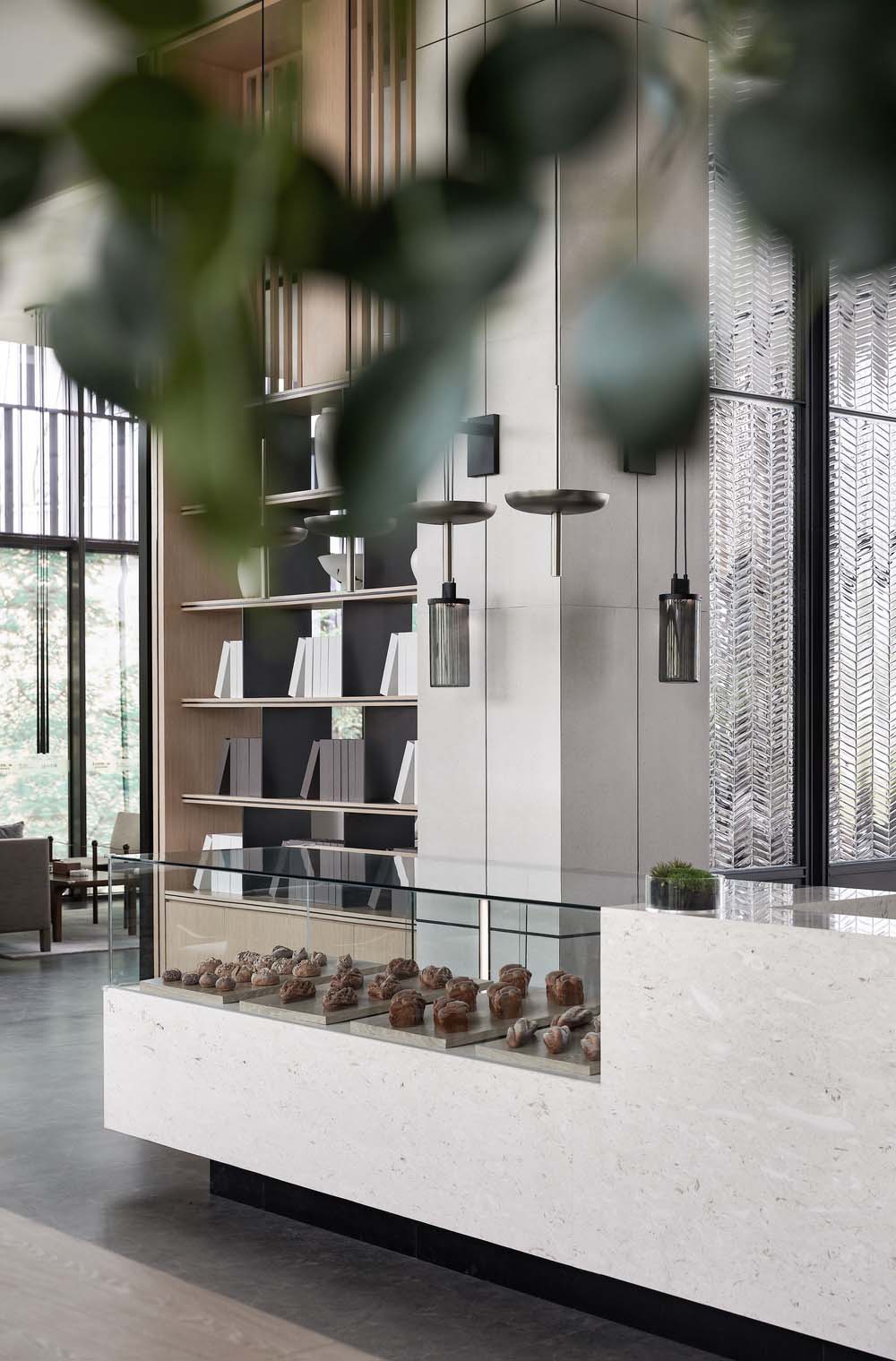 Integration with nature
Abundant natural light illuminates the residence's main level, where an island structure houses an ecological micro-landscape of rocks and trees that captures the essence of Mount Emei, and serves as an aesthetic expression of the designer's interpretation of humanity and nature in harmony.
"This was more than just an interpretation of seamless integration into natural surroundings," said. "We hope that this project will inspire deeper thinking about connections with nature, thus inspiring greater debate about the harmonious balance between human desire and sustainable development."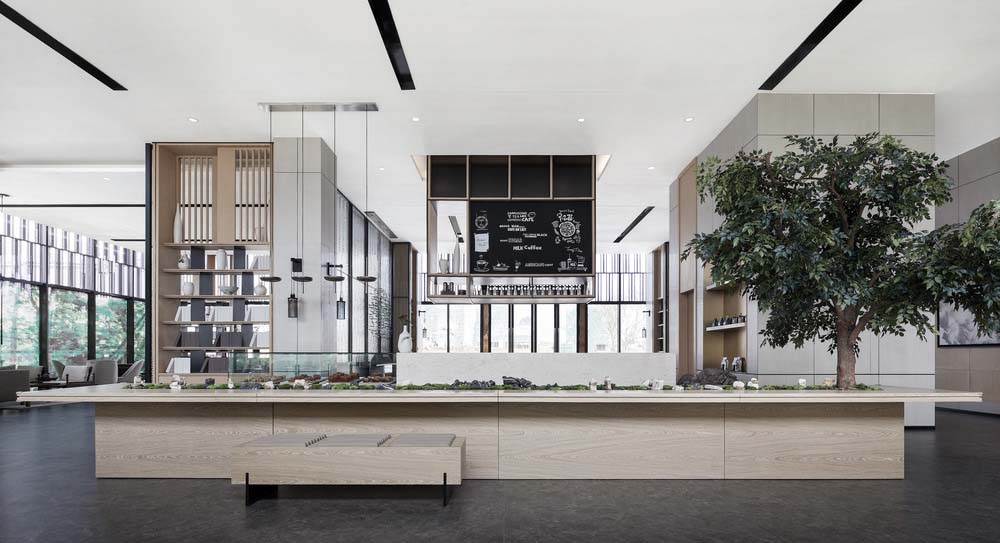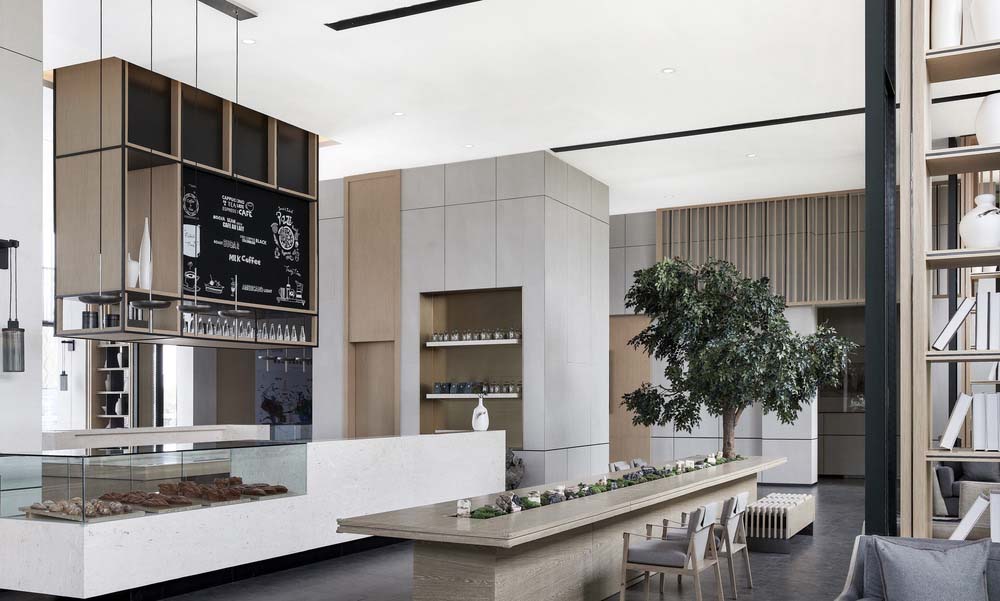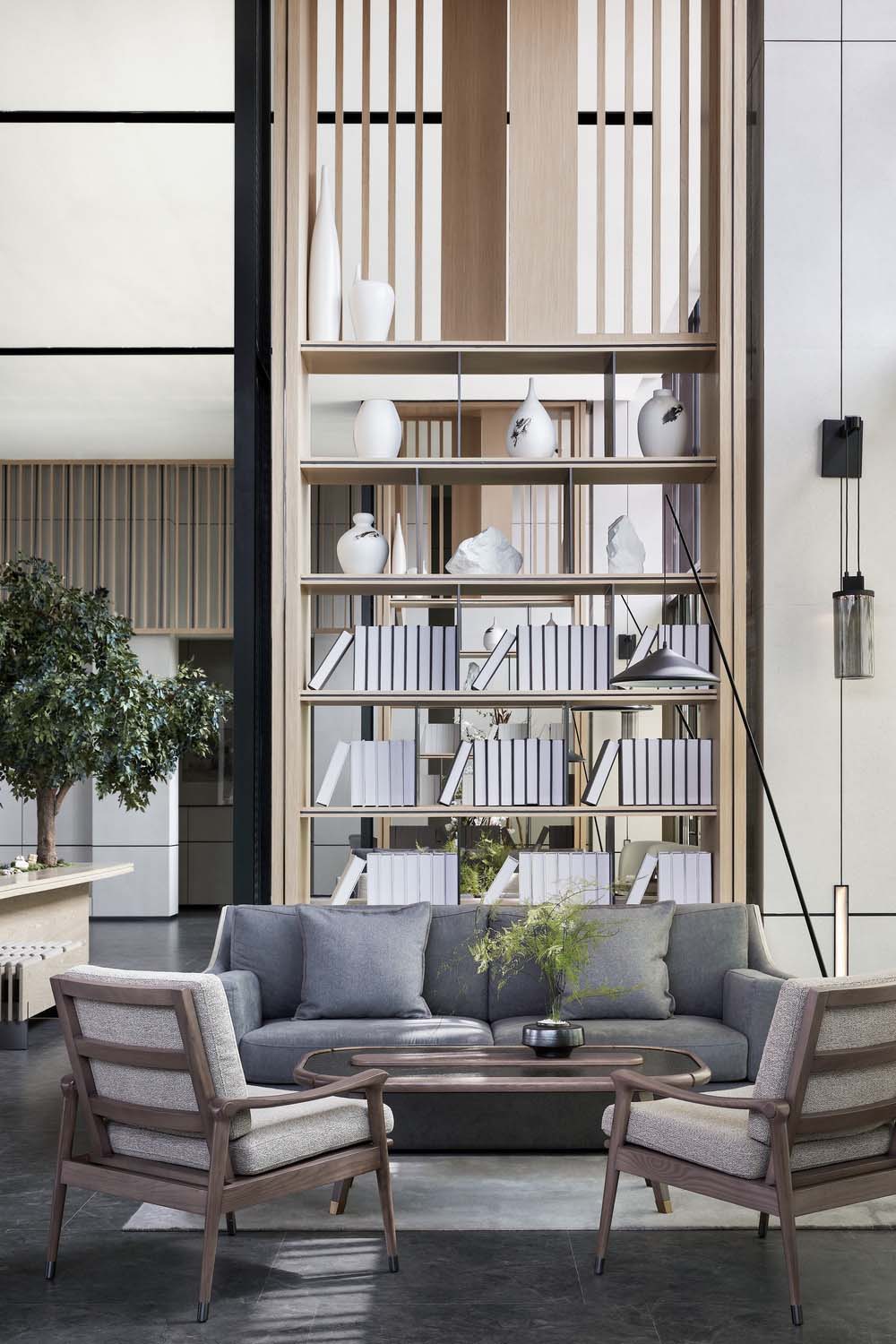 Contemporary comfort
The functional properties of the residence were primary considerations and embrace elements of local culture and the natural environment. Changes in floor tones capture the essence of nature and integrate gradually into the residence's contemporary décor. The result is a very relaxed atmosphere that balances rich poetic aesthetics with the wonders of nature, attained through the application of modern design methods.
"Our goal was to ensure a very modest intervention into the surrounding landscape," said. "We wanted to infuse the residence with the beauty of its surrounding nature while blending seamlessly into its embrace."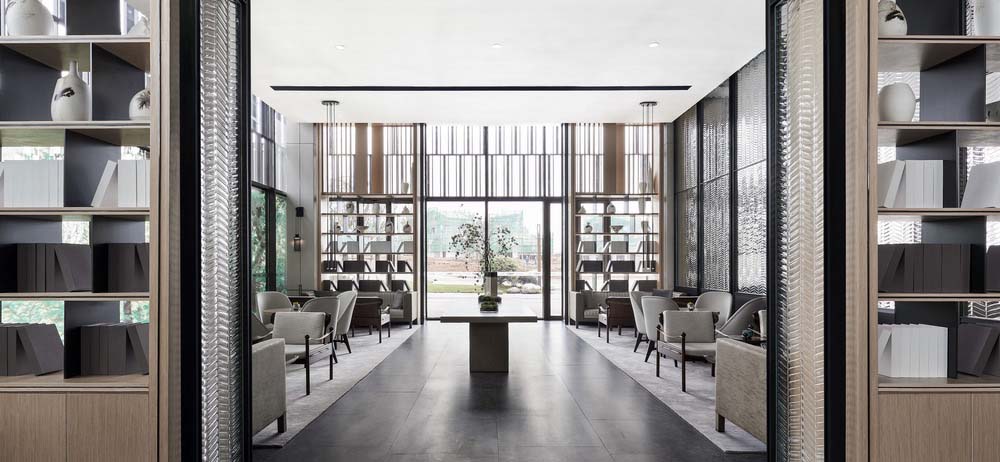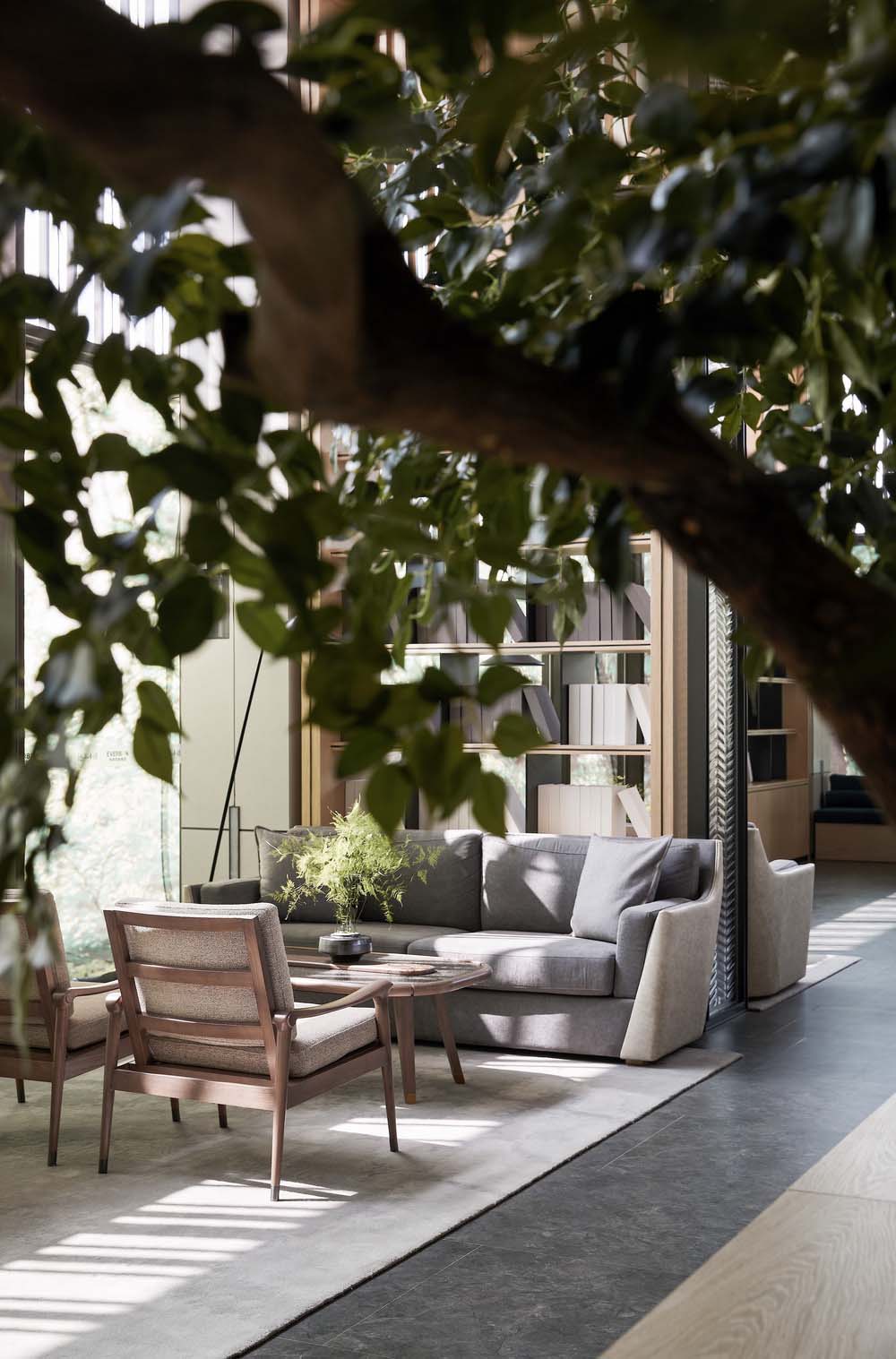 TECHNICAL SHEET
Project Name: Yueshan Mansion, Serene Existence in Urban Forest
Client: Everbon Shuanglin Group
Interior design: H DESIGN
Design team: Hu Kun, Yu Tengfei, Pei Xueshan, Zhang Min, Li Ke, Zhou Fulong, Qin Qingsong, Ye Suhang
Main materials: Marble, White Oak, Fishbone Glass, Brushed Black Steel and Bronze, Acrylic veneer
Building area: 680m2
Address: Emei, Sichuan
Photography: Xiahou Quansheng
Source: H Design & v2com
Visit the H Design website