The Petit Palace Santa Bárbara is located in an old palace in Alonso Martinez plaza, making it, in its own right,a surprising and captivating space in the heart of Madrid.
Given the characteristics of the building and its large courtyard, Teresa Sapey projected a magical place to accompany the romantic spirit of the building.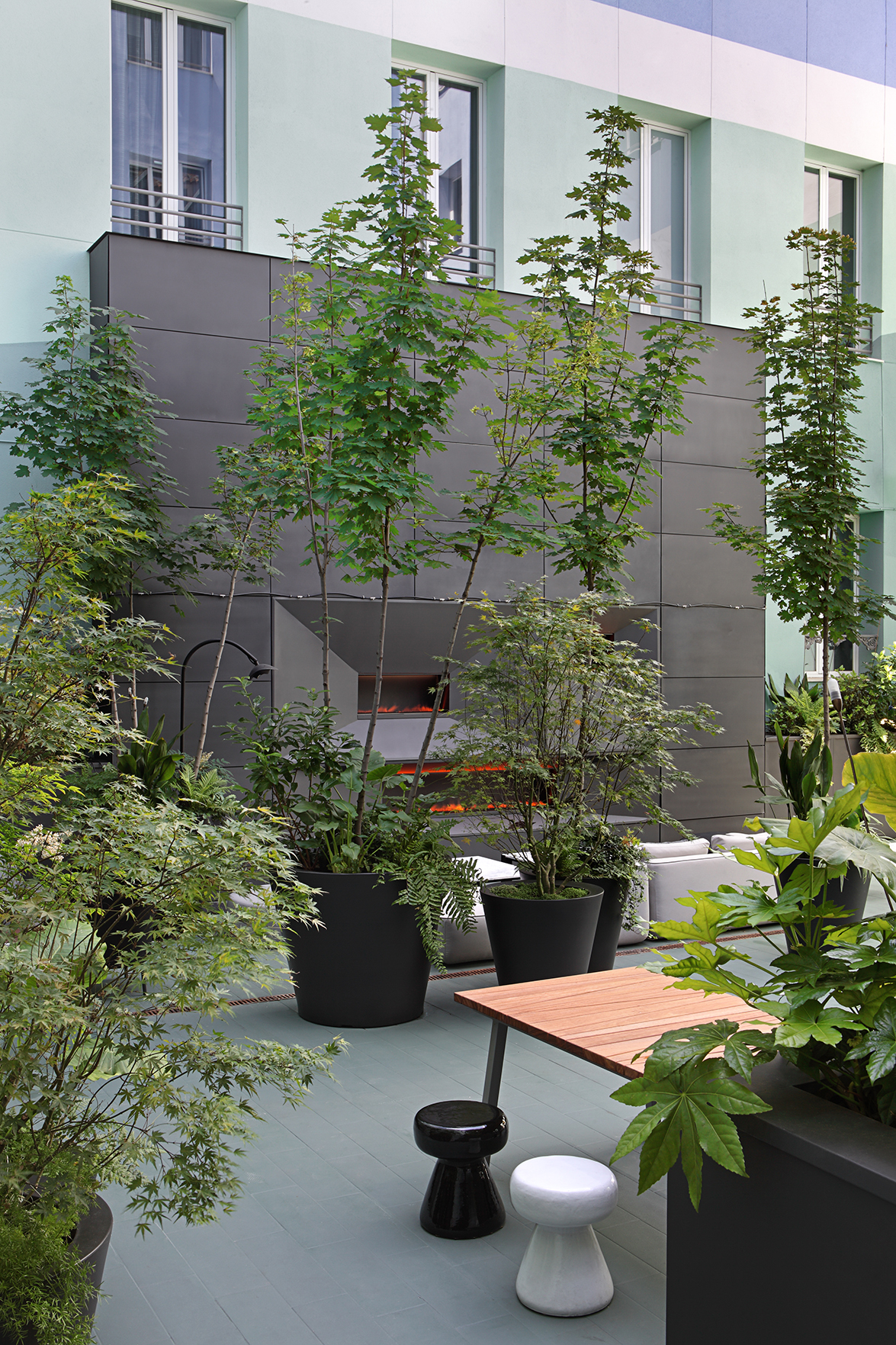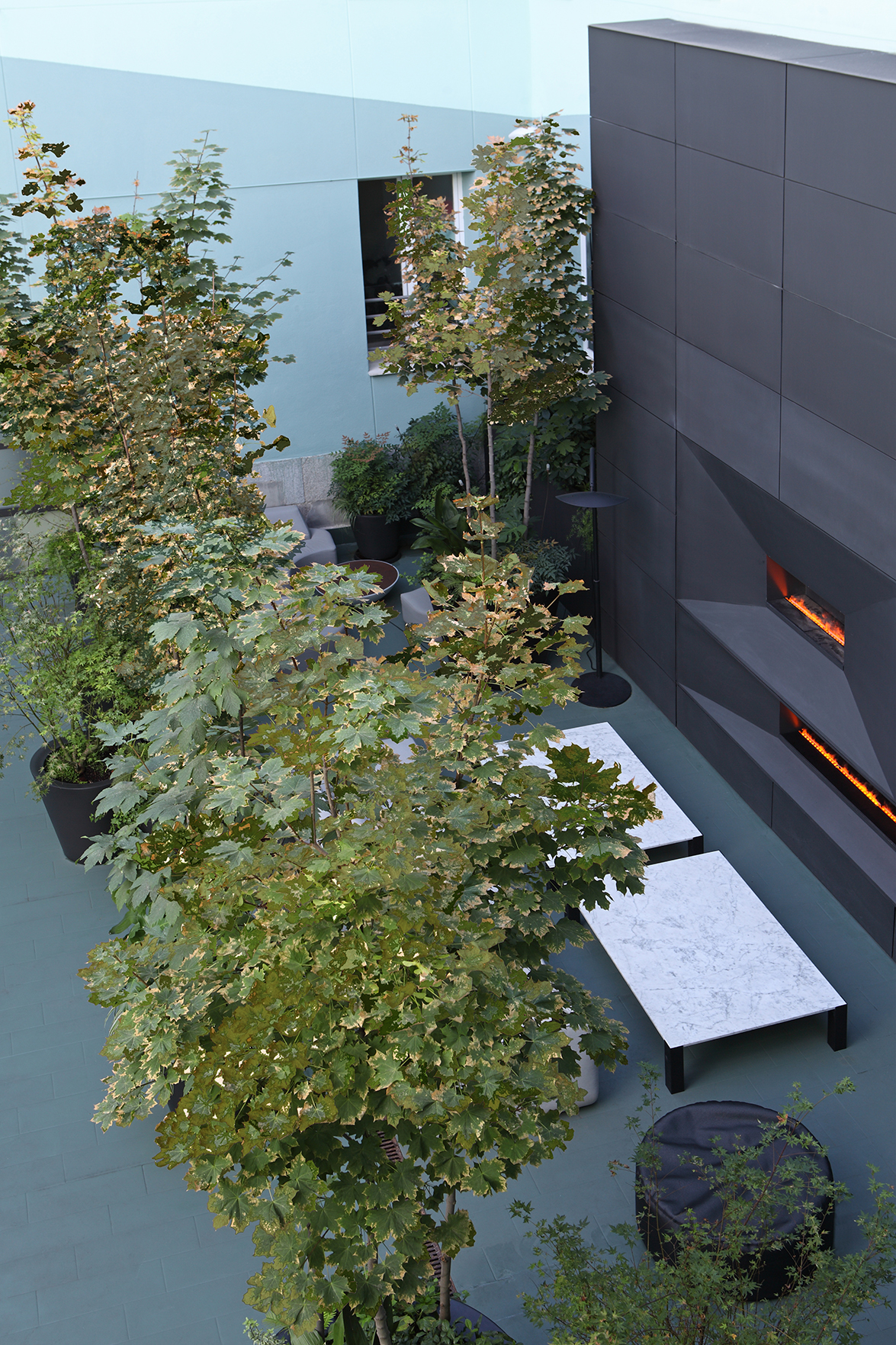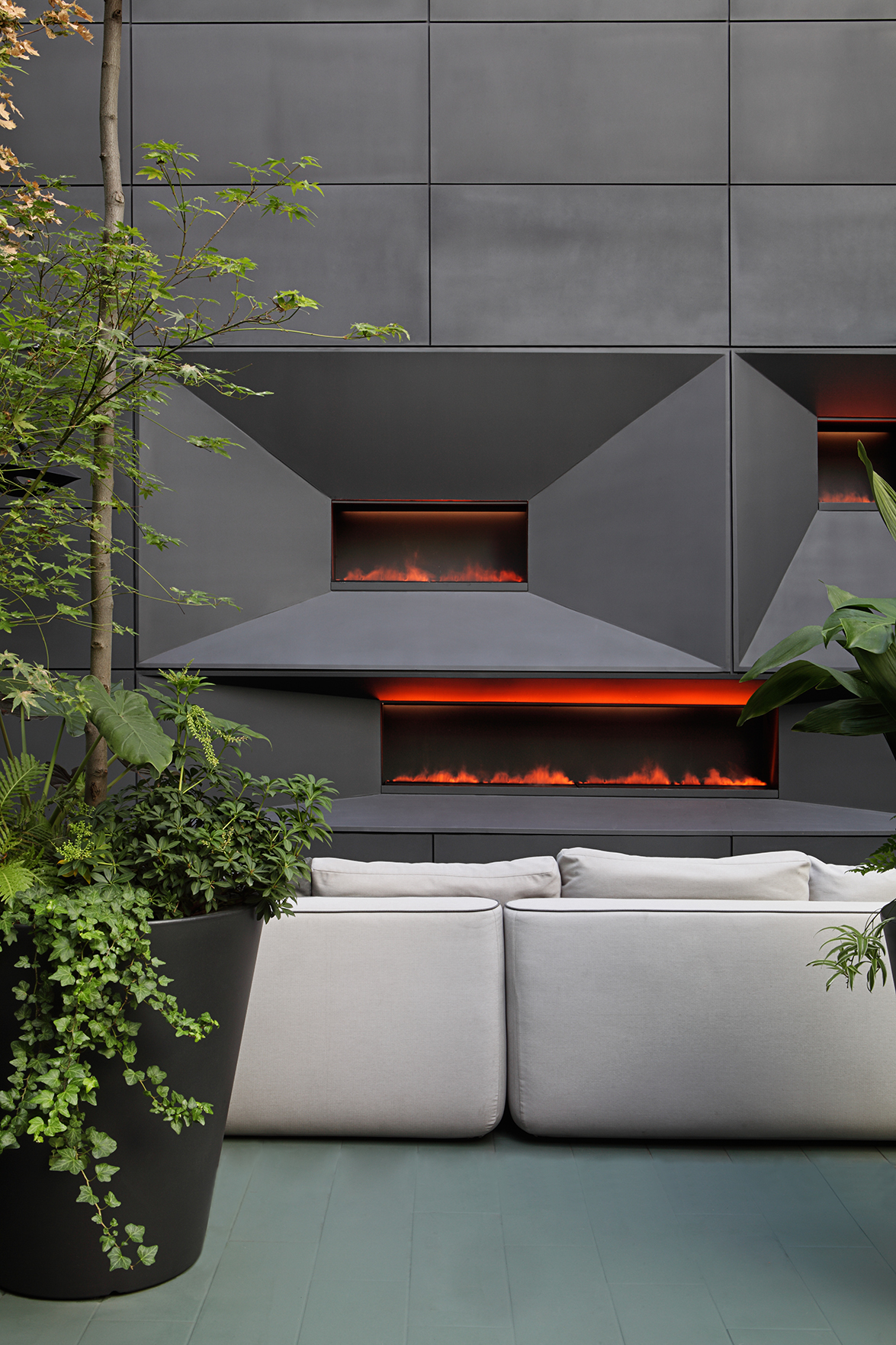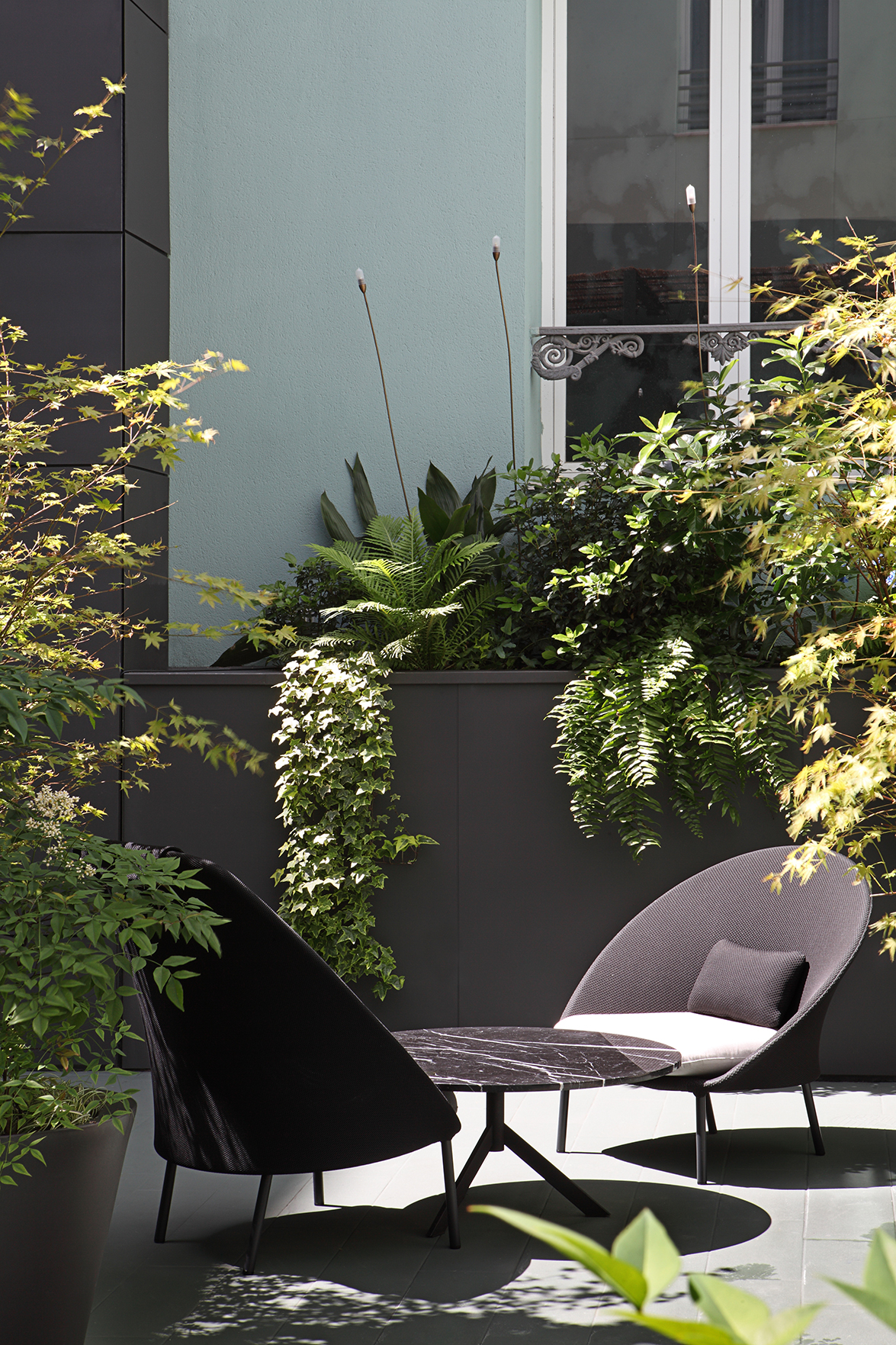 A wild garden but cozy at the same time, in which anyone would escape from the city's chaos.
A complete renovation transformed an old and dowdy wasted space in a reference point among the courtyards of the capital.
The first step was to color the walls, which would have brought light and spaciousness to the box in which the courtyard is located.
Many different plants and trees were used to convert this space into a green urban oasis.
And finally, three different zones were created to provide various customer services: an outdoor dining area, a cocktail bar and the wider one, a rest area where it is possible to relax in front of the large fireplace.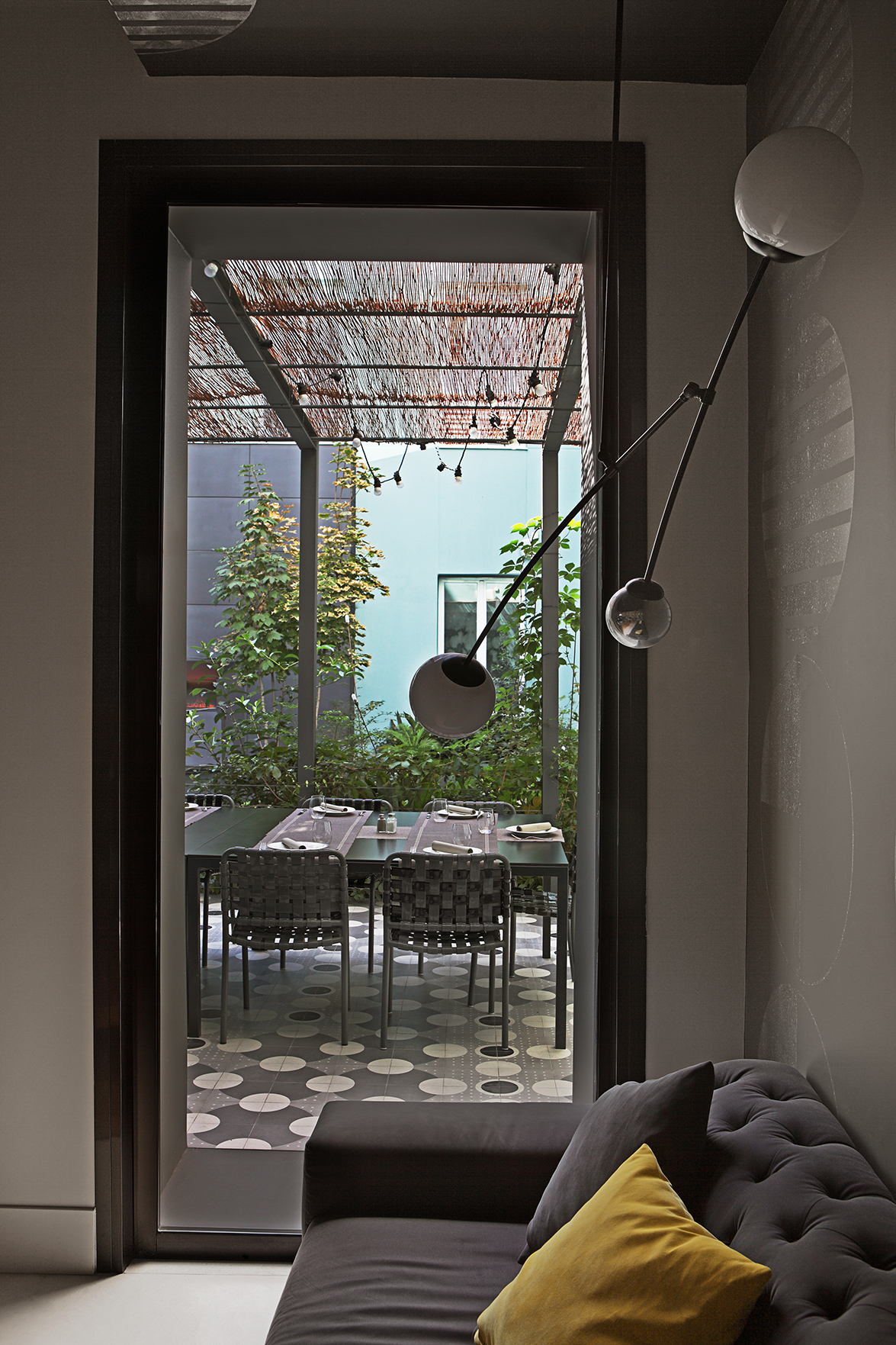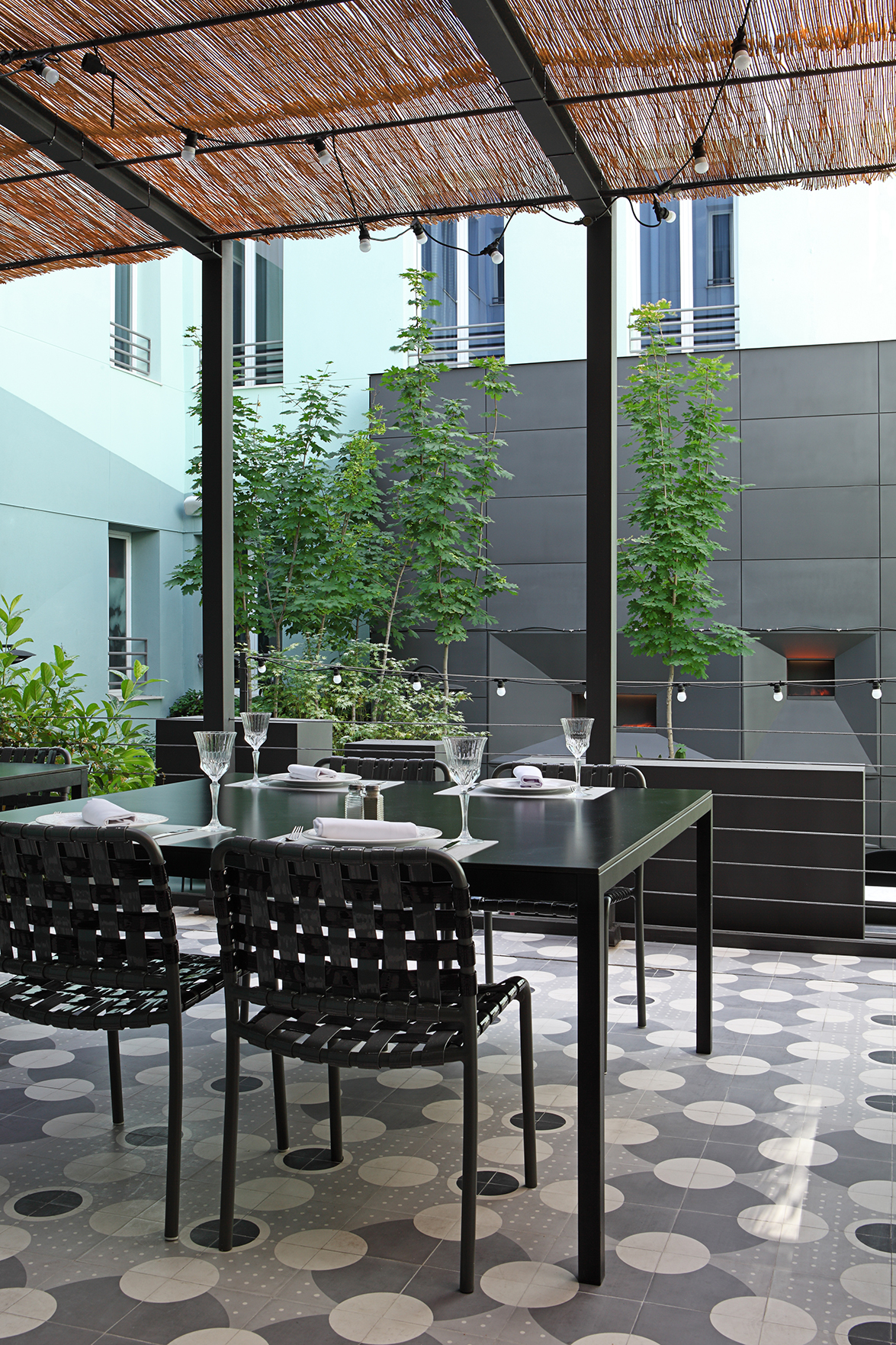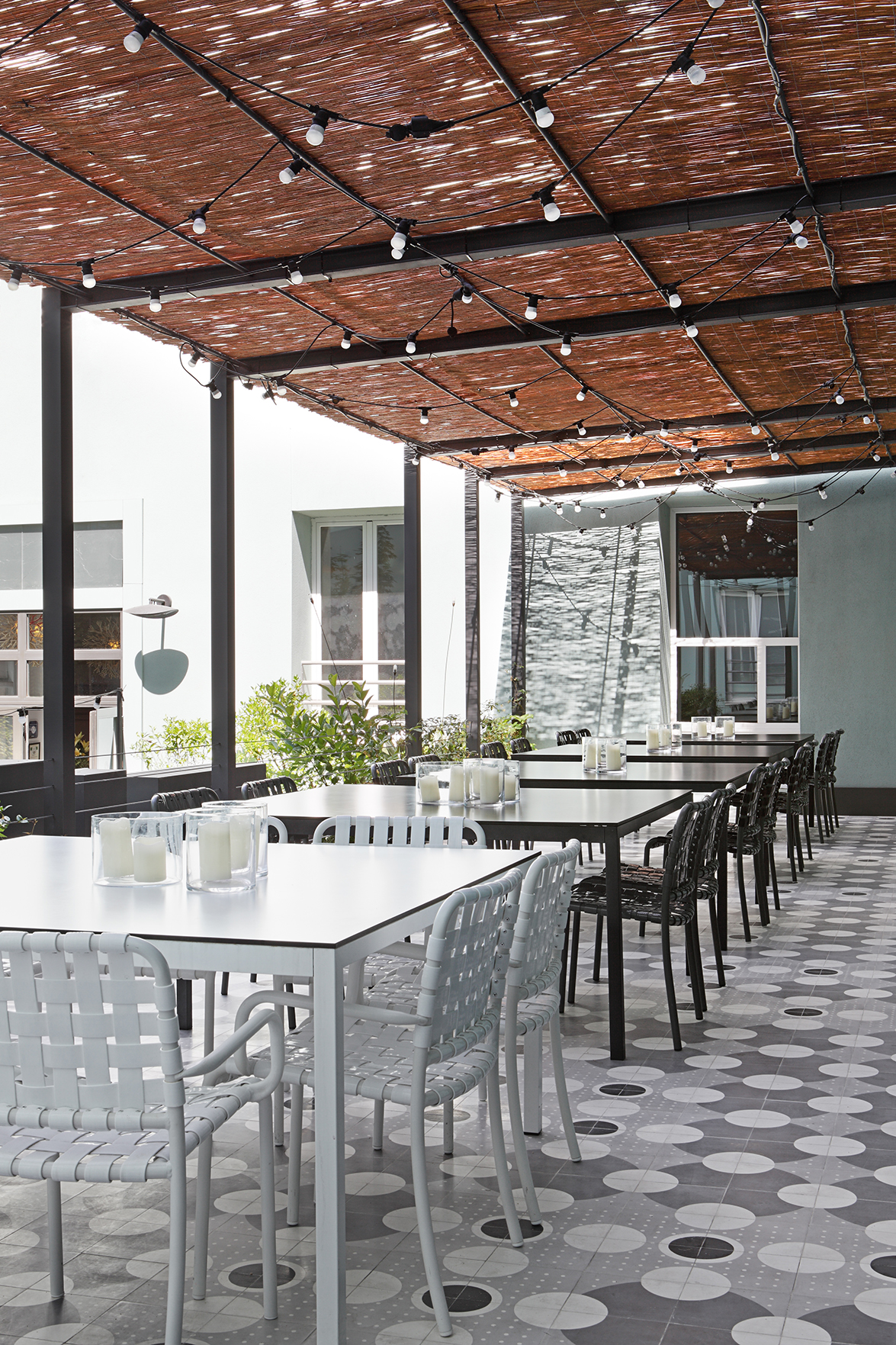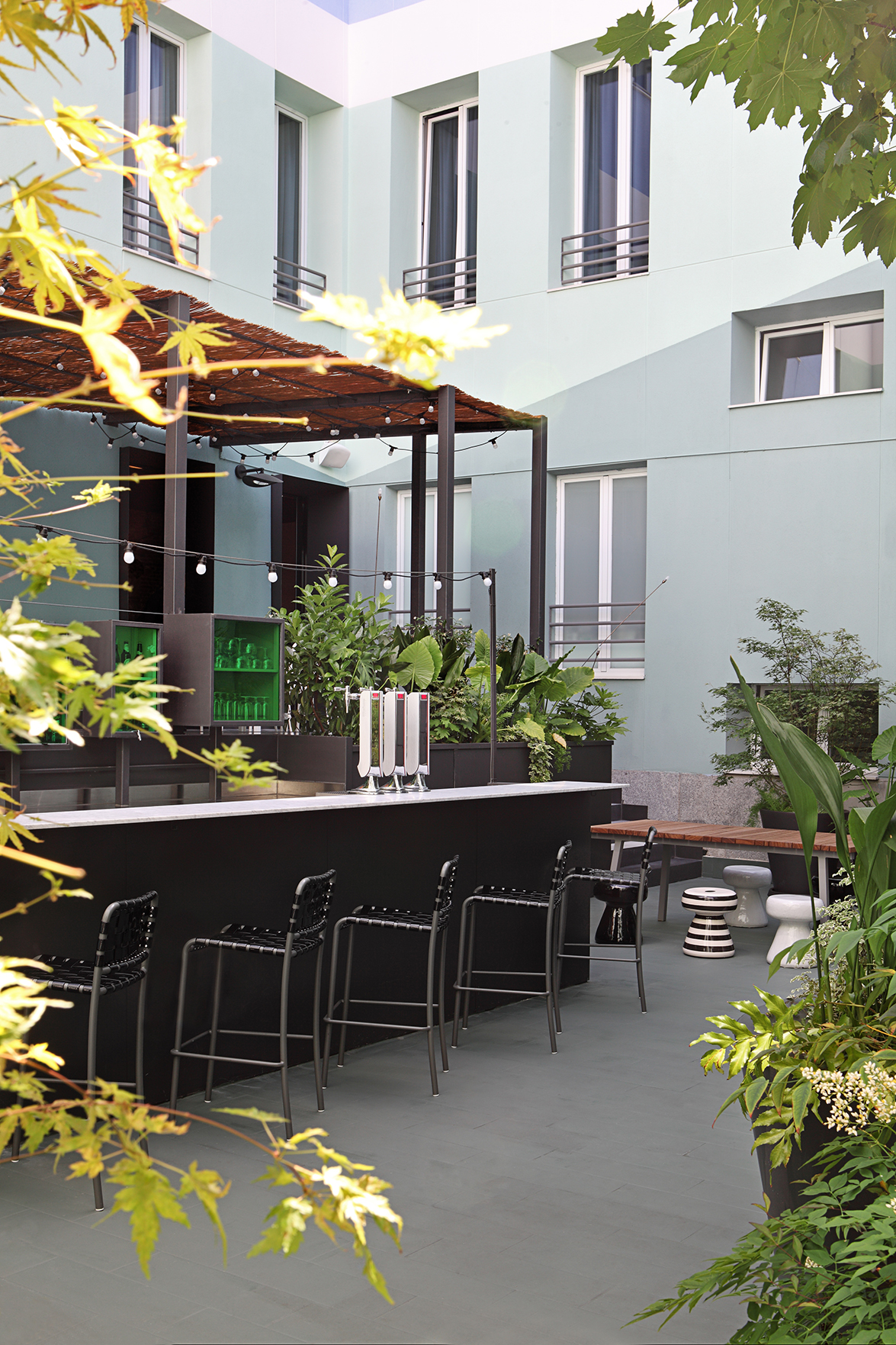 The furniture plays a very important role into the decoration, national furniture firms are combined with prestigious Italian brands to achieve the best contemporary design that keep functionality and comfort in the same way.
The touches that recall the design of Teresa Sapey are clearly recognizable in its entirety. From the walls painted in aquamarine green, a hydraulic tile designed ad hoc for the space and a light garland are touches that will make this courtyard turns into one of the places to be in Madrid.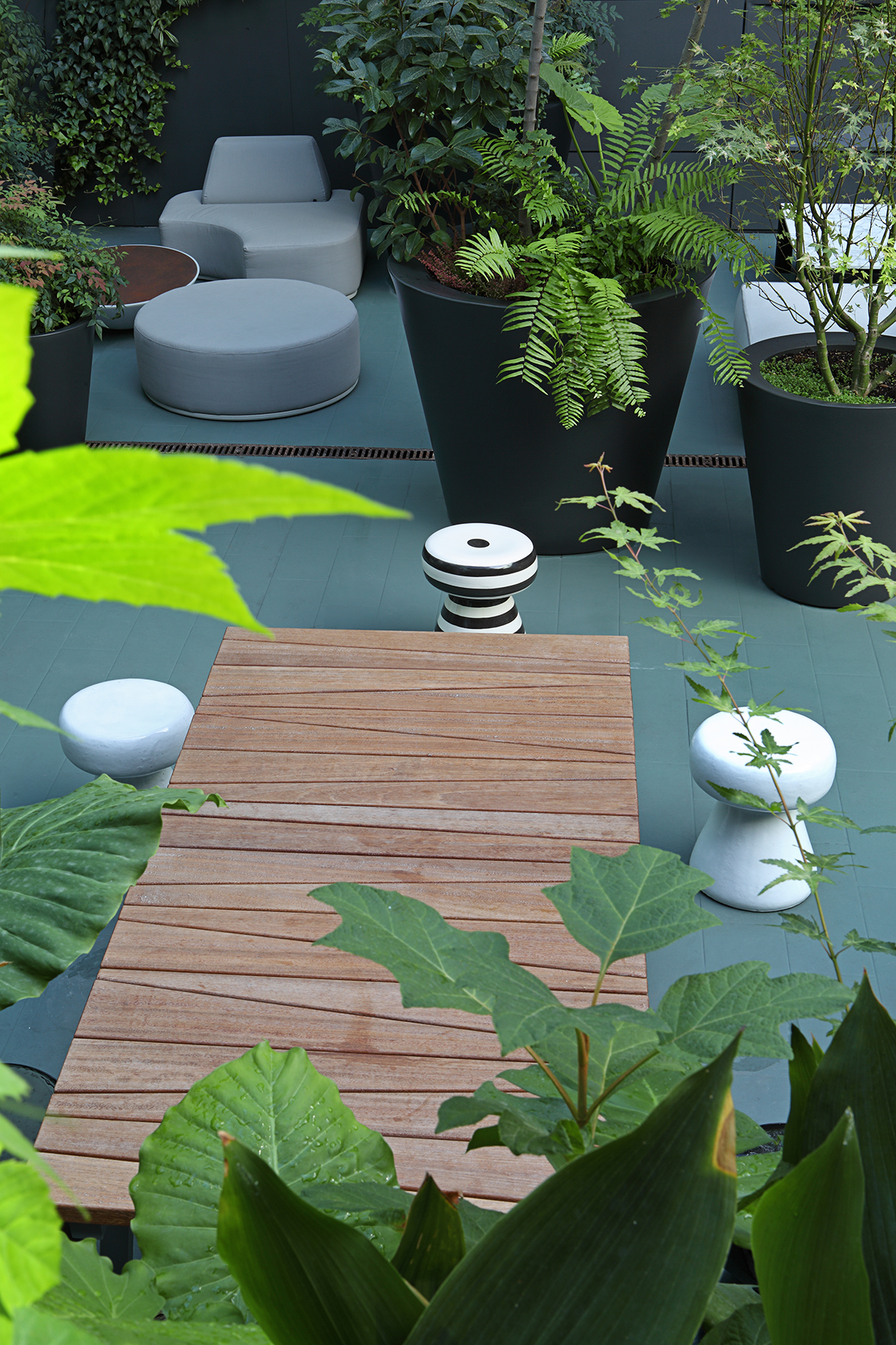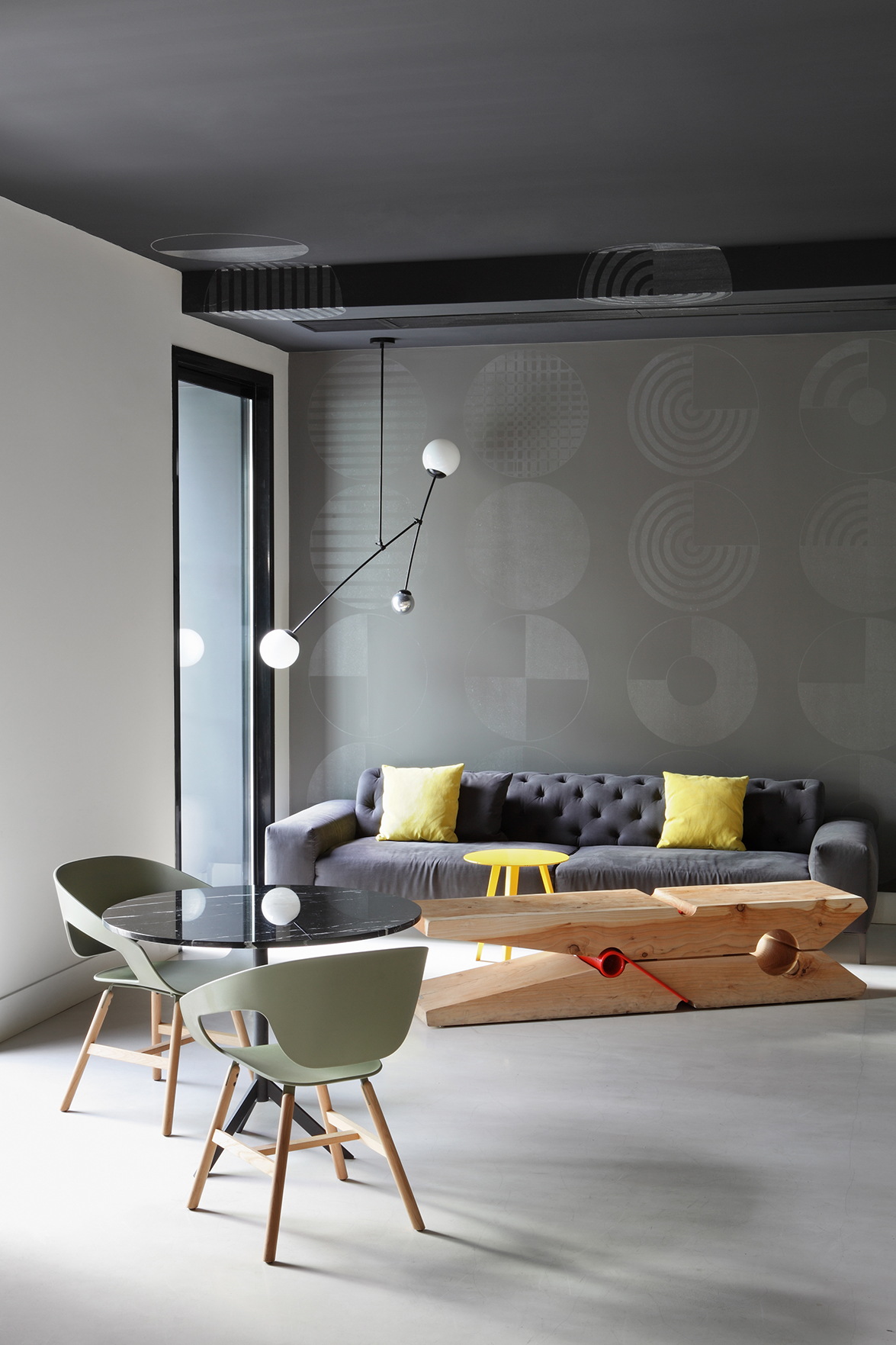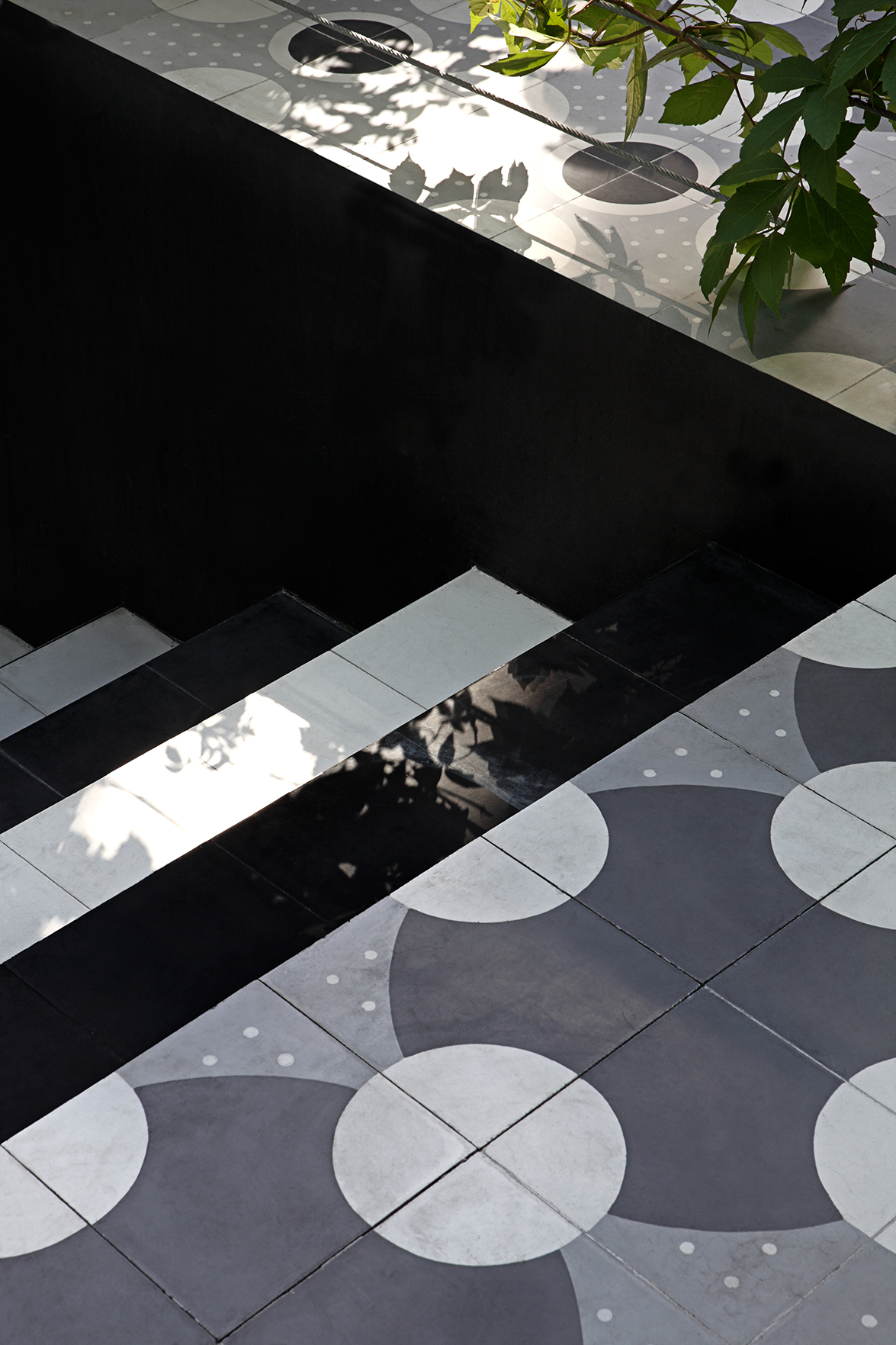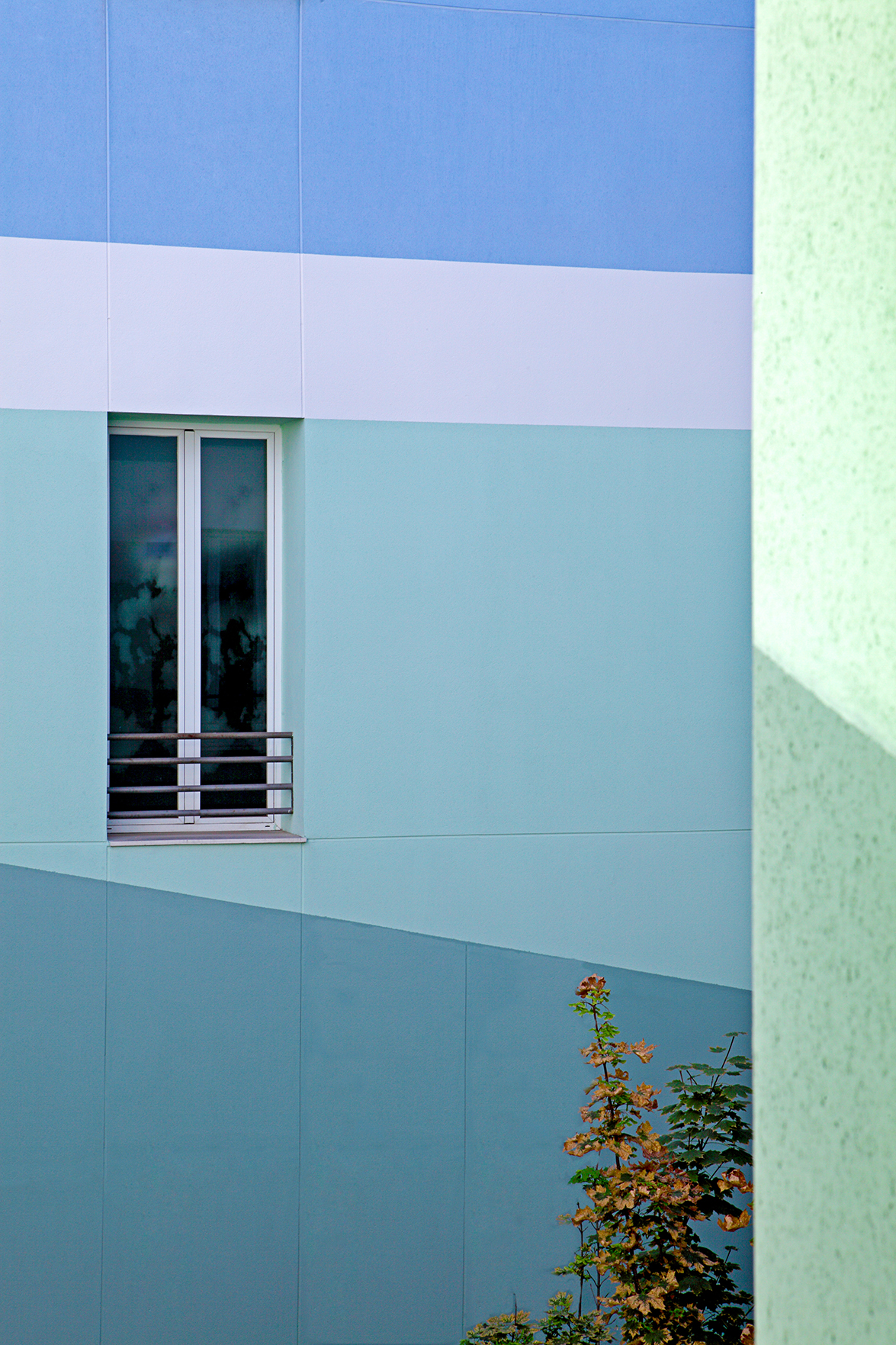 Source: Teresa Sapey
Read more news related with Teresa Sapey published Infurma