Gabriel Montañés arquitecto studio has carried out the integral project of Casa E, a house immersed in nature, characterized by two housing units on the same floor of 42m long x 3m high. The house has an open courtyard whose main function is to generate warm wind flows, reducing energy consumption and taking advantage of the island's climate. The studio explains the project development,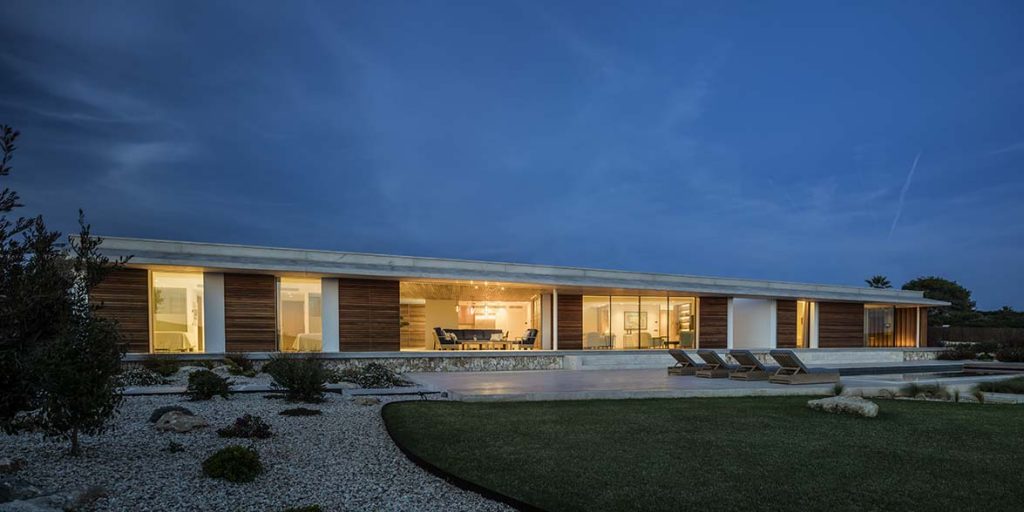 This project began in the form of a contest. The main concept of the project has stayed unchanged since then. We proposed a dwelling containing two minimum slabs with radical dimensions: 42m long x 3m high. Two housing units within the same plant are separated by a patio with the main function of generating warm winds. By taking advantage of the dimensions of the plot, the 42 meters of flat façade allow us to distribute the main program to the south, leaving on the north side the spaces with minimum openings.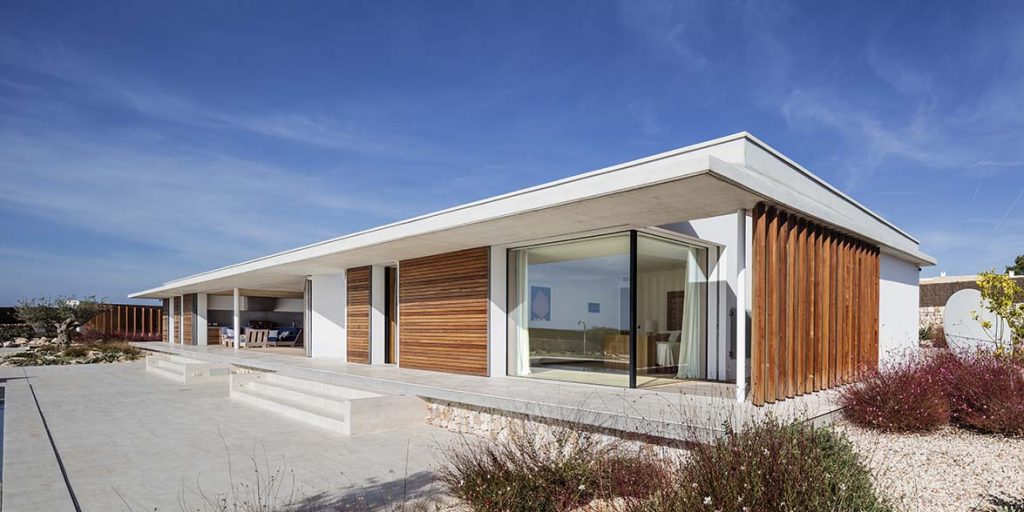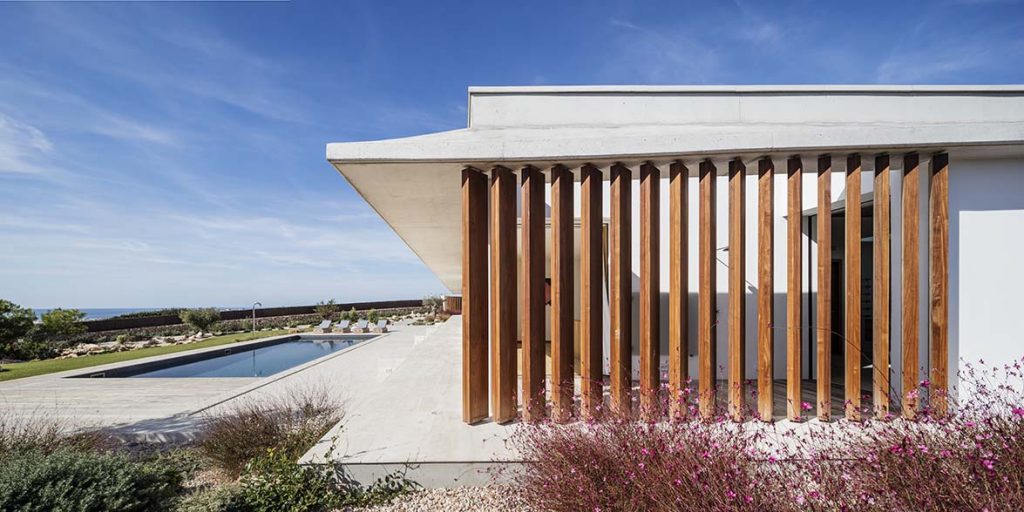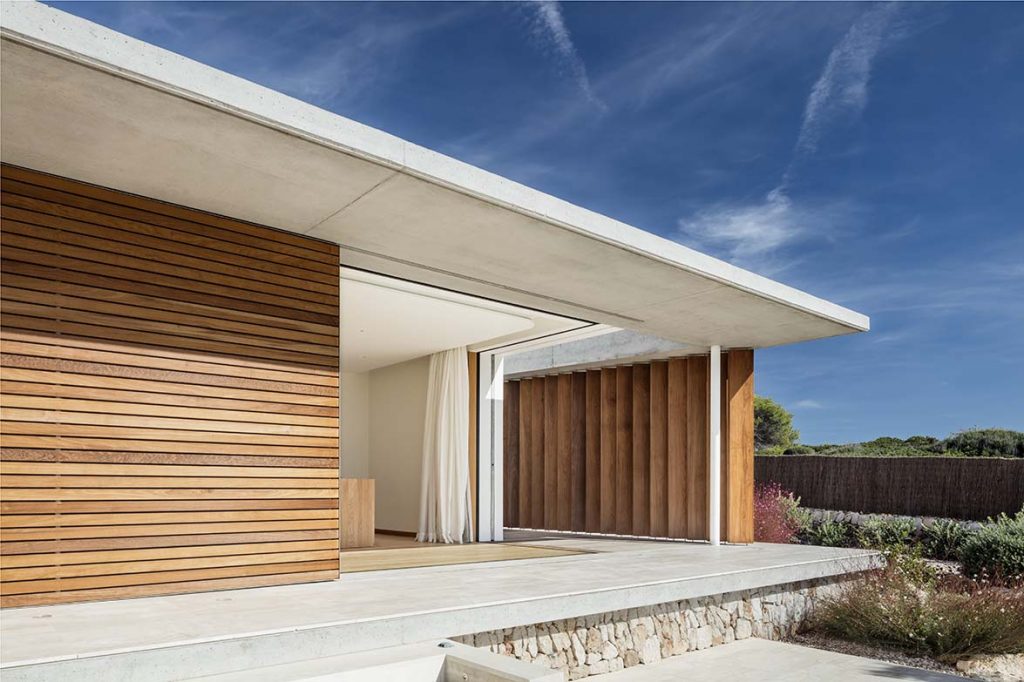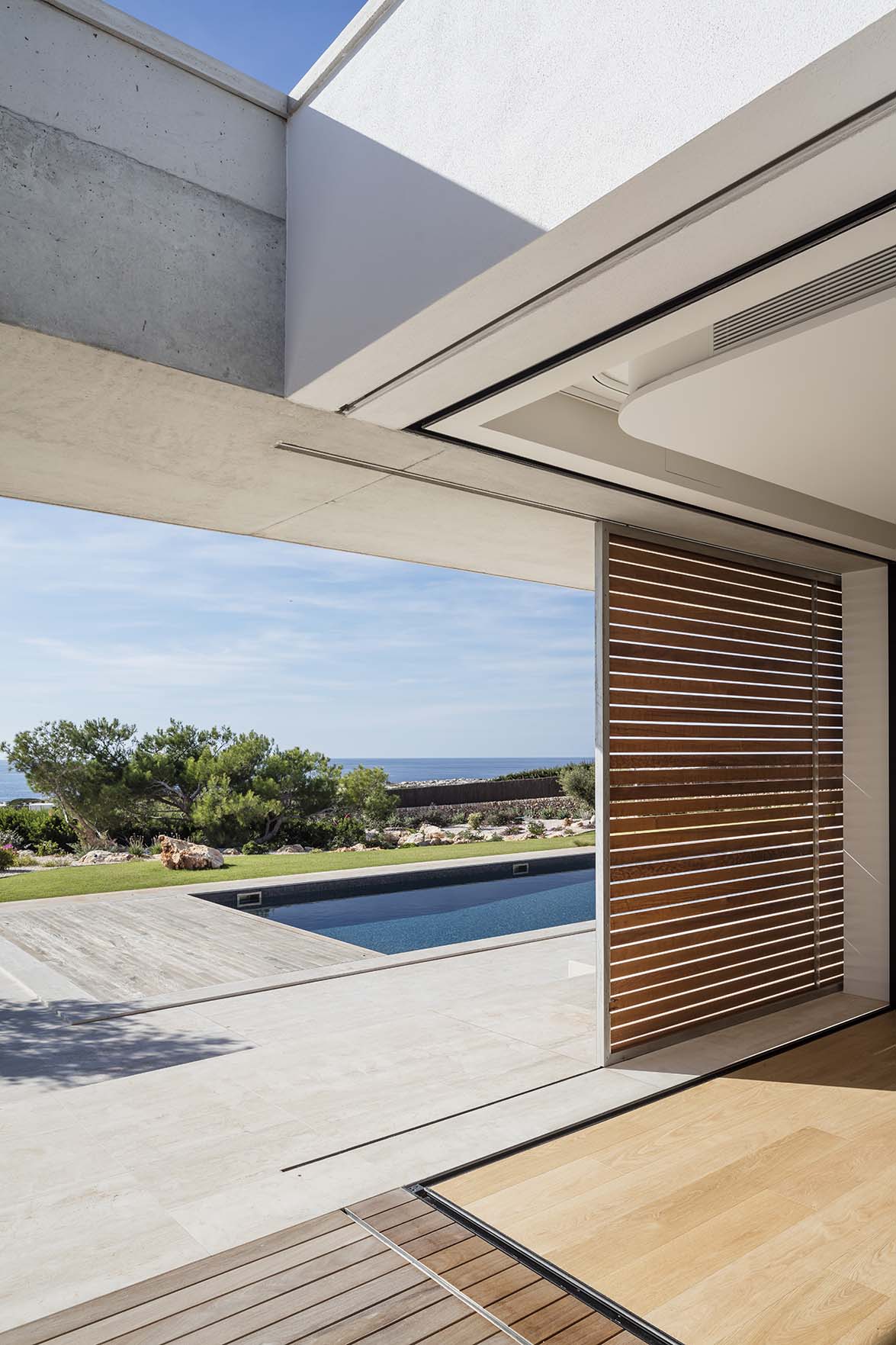 The distribution of the program in the plant allows us to make more flexible uses of the house, allowing the segregation of the main house and the guest house with the patio as a connecting link. To avoid the overexposure of the house in the surroundings, the level of the floor was depressed and a slab of slanted concrete roof with a changing section on the north-south axis was created. At an even lower level, the swimming pool that exerts the boundary of the hard pavement with the garden was designed, which, in turn, gradually becomes a Mediterranean landscape with no water consumption.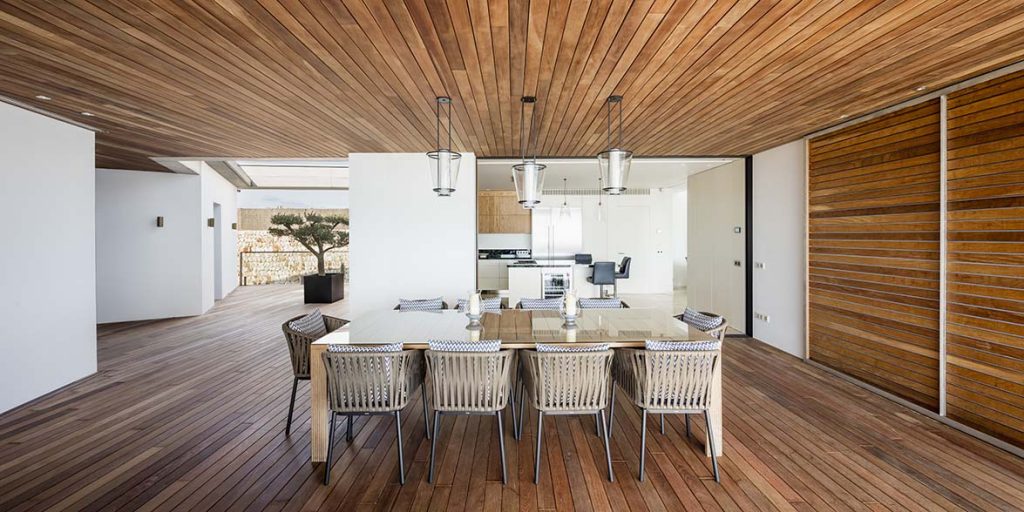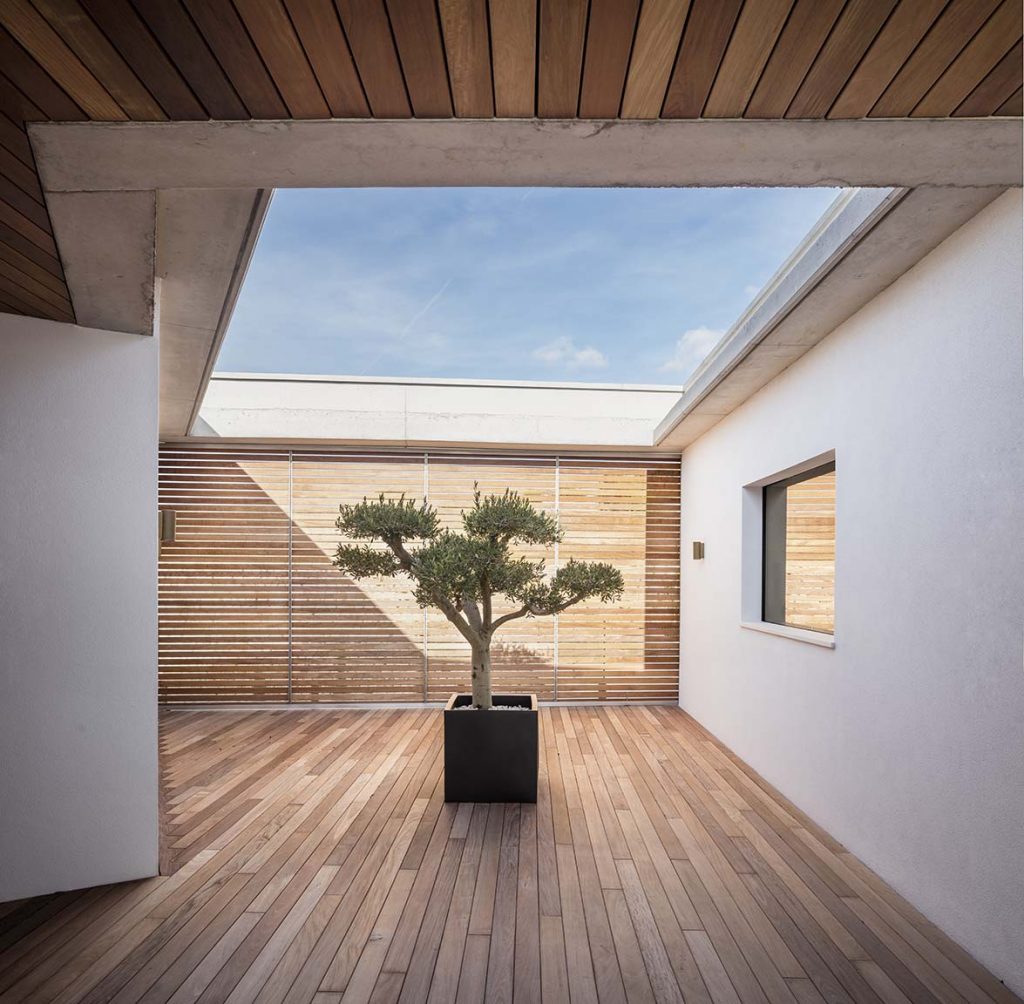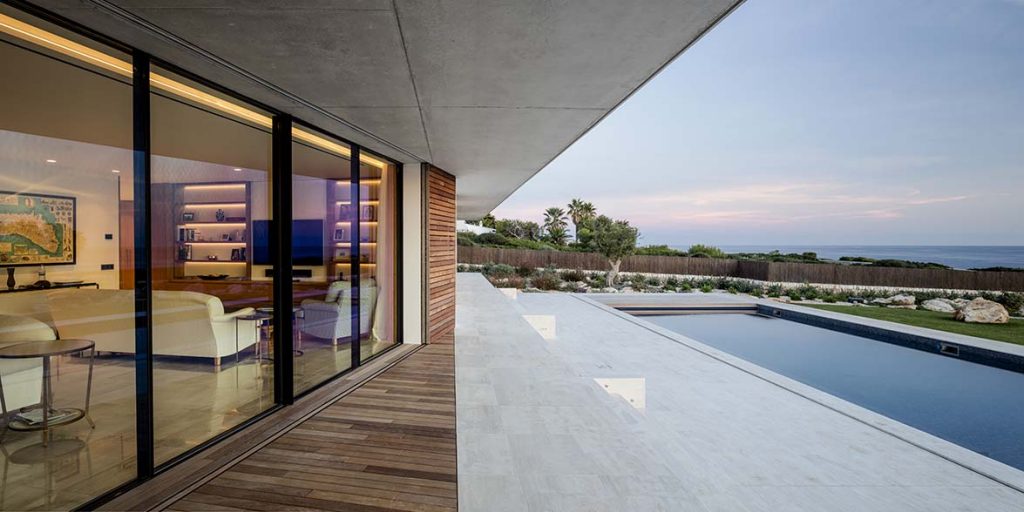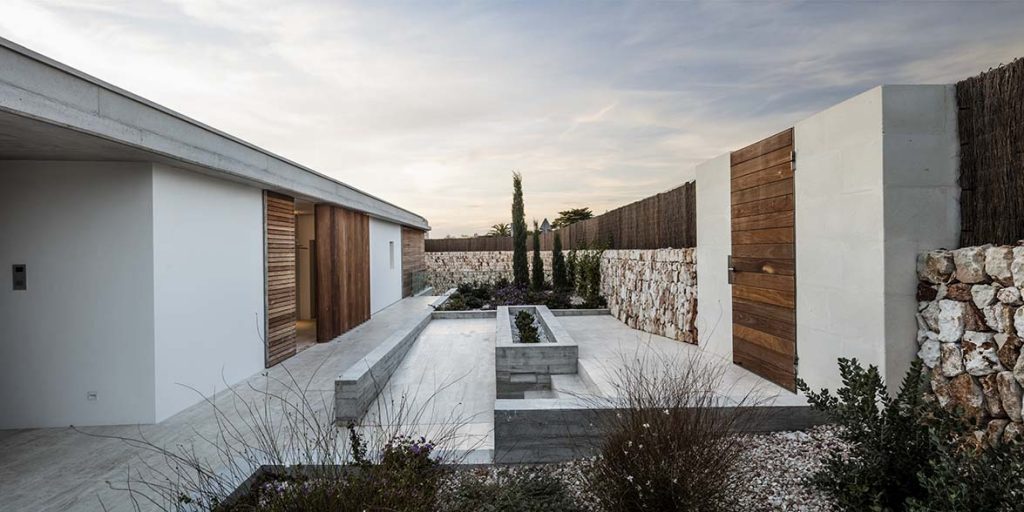 All the water that falls on the roof of the building is recovered, accumulating in a 40-ton water tank located at the level of the large basement that occupies 50% of the building and which is accessed by a ramp. The white, the concrete, the wooden lattices and the glass create the facades on the ground floor while the drywall is the protagonist when we cross the limit of the height 0.0m.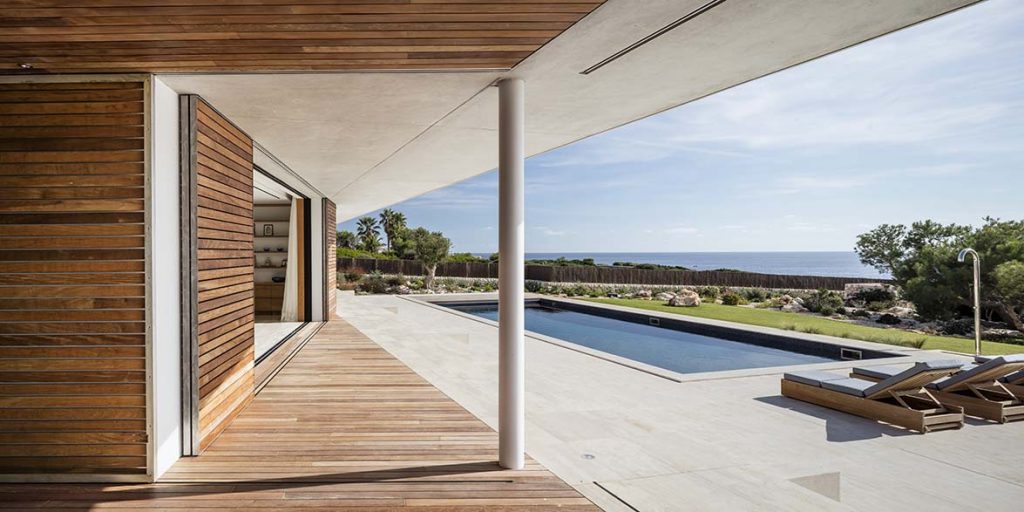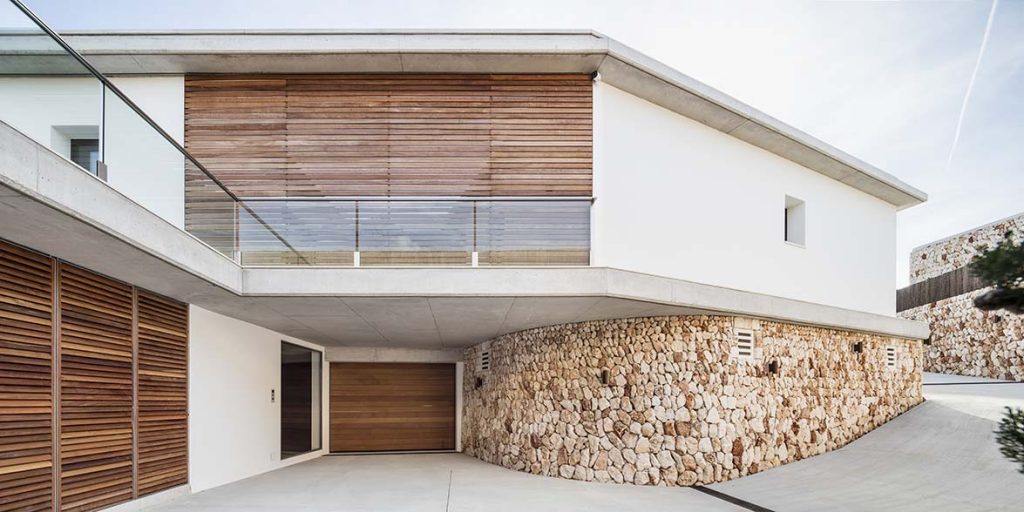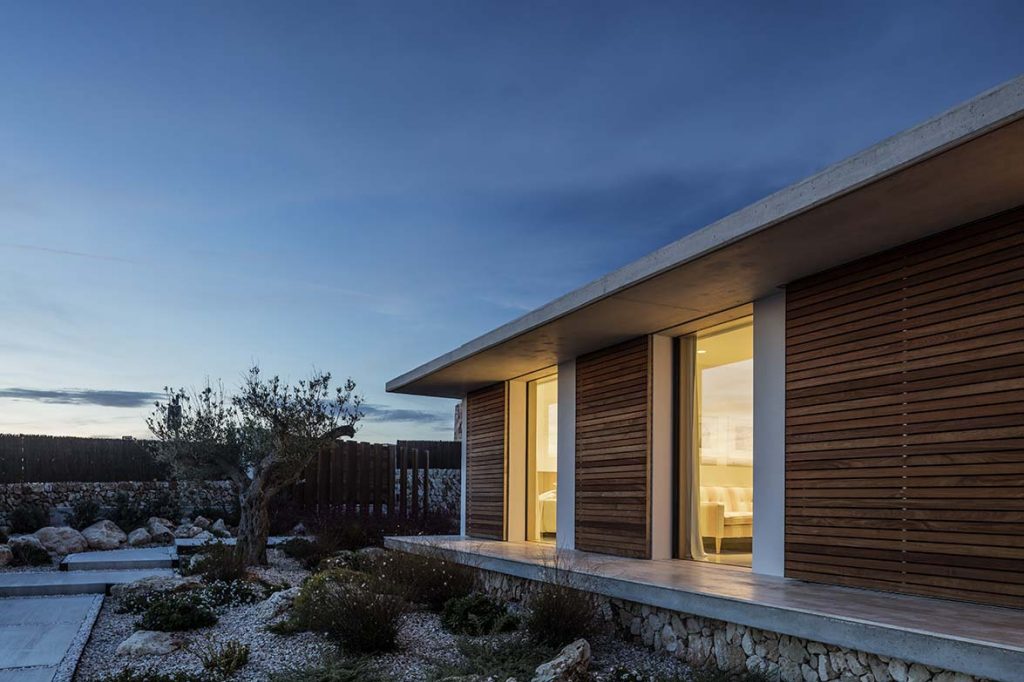 The current technology in terms of enclosures allows us the ambivalence of hiding all the glass inside the walls when the house is in use and, in the contrary, being able to "bunkerize" the house through sliding shutters when desired.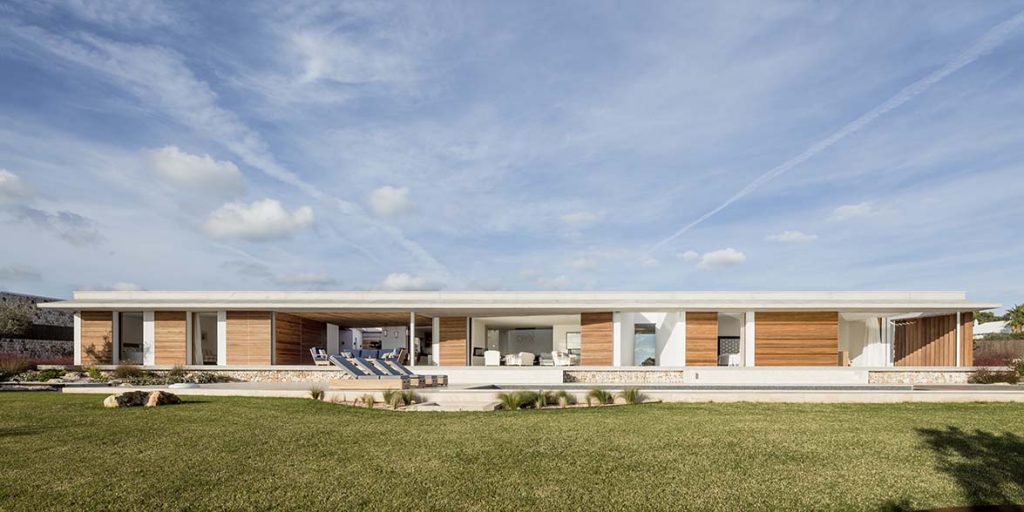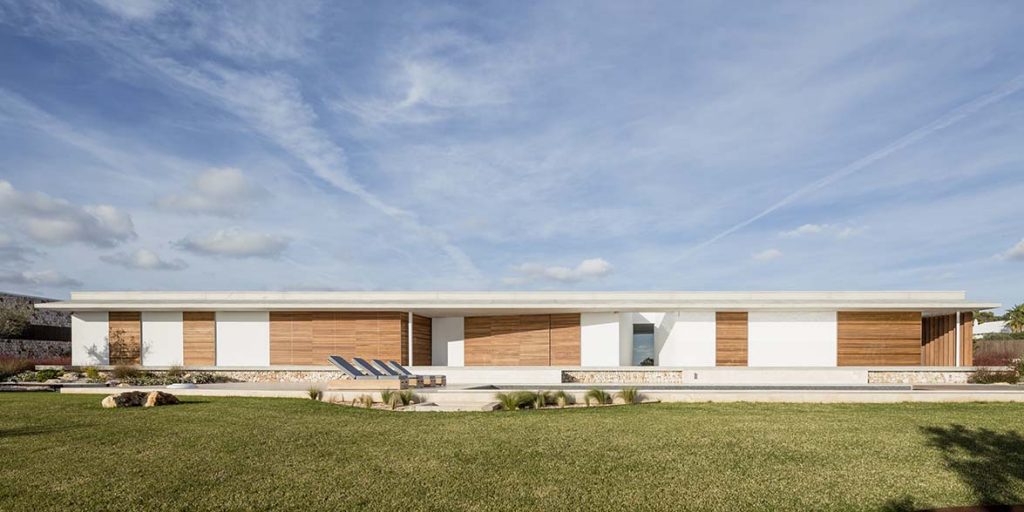 Architect: Gabriel Montañés arquitecto
Location: Binidalí, Sant Lluís, Menorca
Construction: Obras Loga S.A.
Quantity Surveyor: Rafael Mus y Amílcar Seguí
Photographer: Adrià Goula
Source: Gabriel Montañés arquitecto
Visit the Gabriel Montañés arquitecto website