Oasis Lanz Hotel by Zooco Estudio. A harmonious set with the environment, elegant and captivating
The award-winning interior architecture studio, Zooco Estudio, presents the intervention carried out for the Oasis Lanz Hotel on the island of Lanzarote, Canary Islands (Spain). They explain us,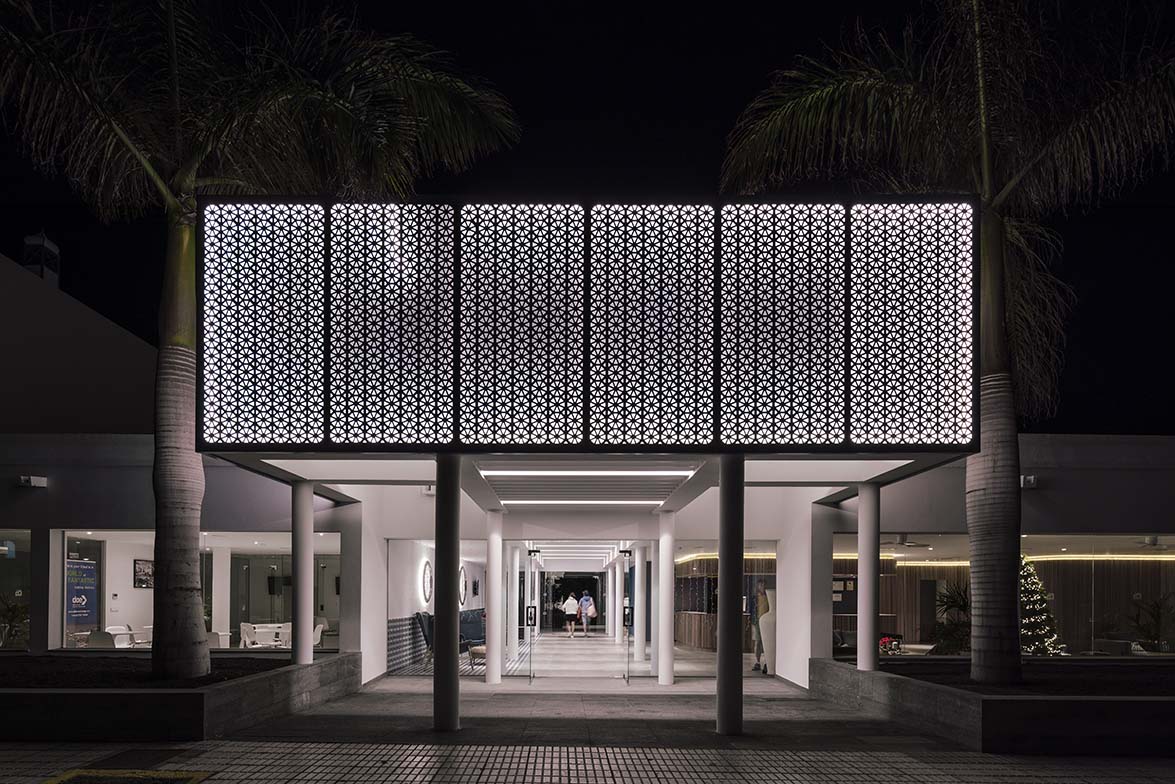 The project includes several actions in a hotel complex located in the central-east area of the island of Lanzarote.
On a plot of 19,162 m2 in a rectangular shape, small white constructions are located and grouped generating two central spaces in its interior in which the outdoor interrelation environments are developed. Relations such as swimming pools and gardens.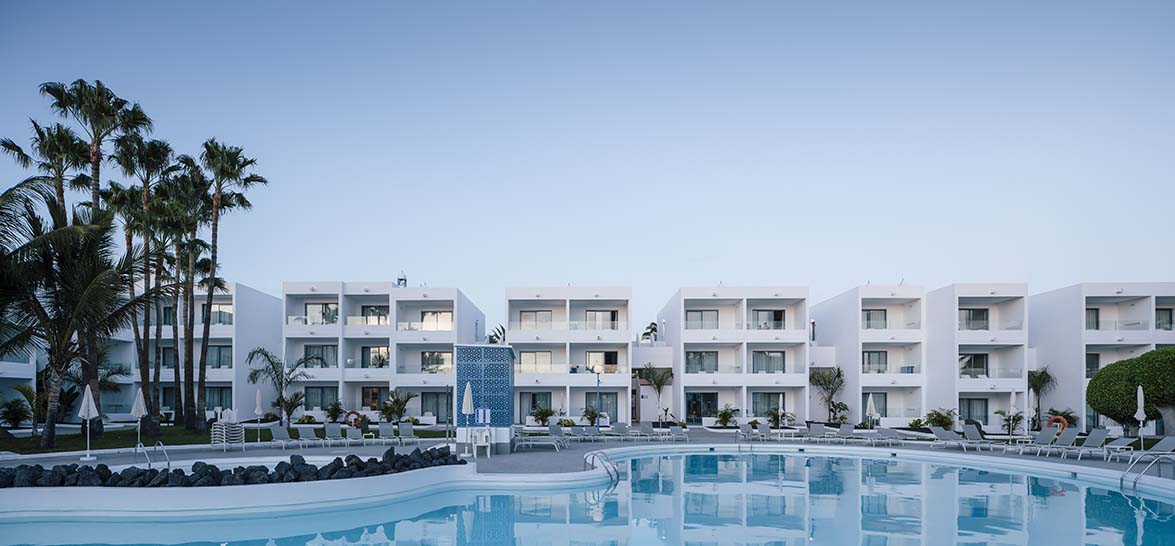 White and blue
To strengthen the unity of the entire complex, we cleaned the ornaments and decorative elements that generated a disorganized and confusing image. It has chosen for the existing white color as a base, and blue for all exterior carpentry and enclosures, as well as the use of glass, basalt and bamboo, generating a very harmonious set with the environment, elegant and captivating.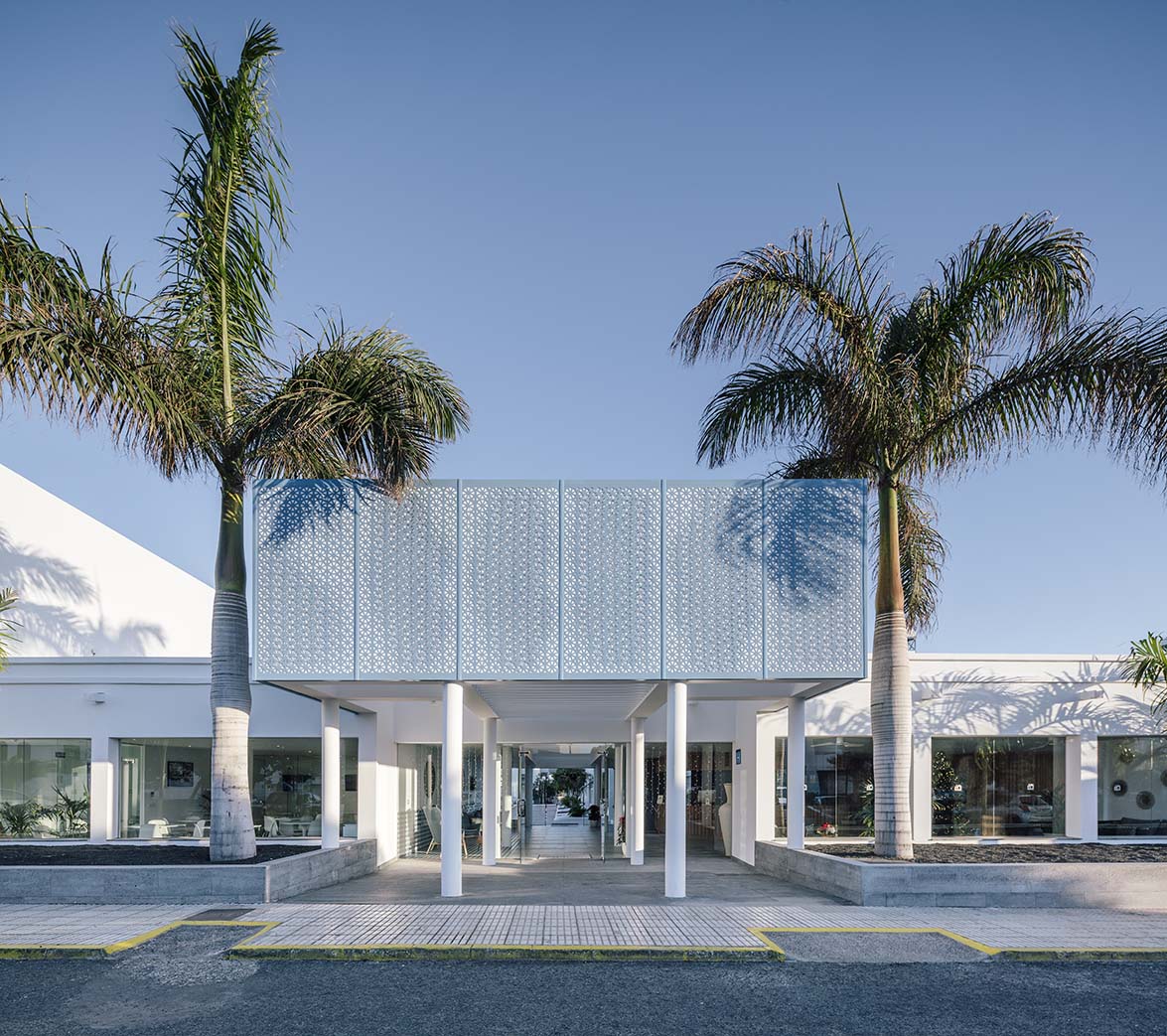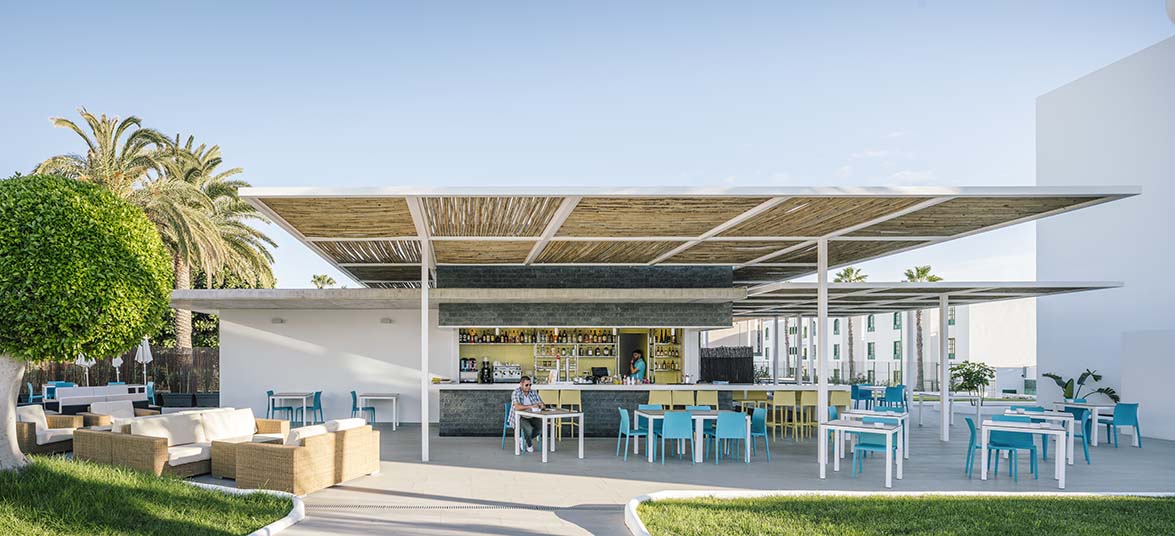 A common resource is repeated throughout the complex. The use of a lattice generated with various materials, which is represented inside the rooms, and in the glass door of access to the bathroom, as well as on the outside of the complex, in blue metallic.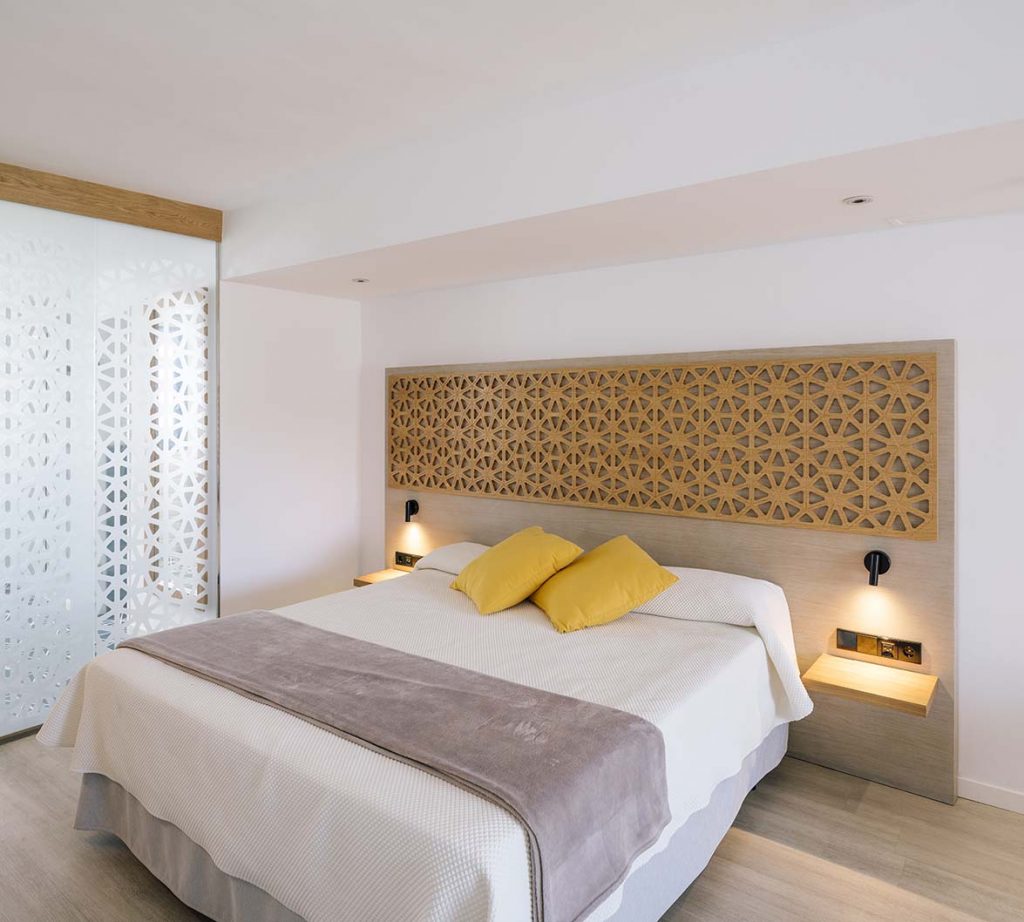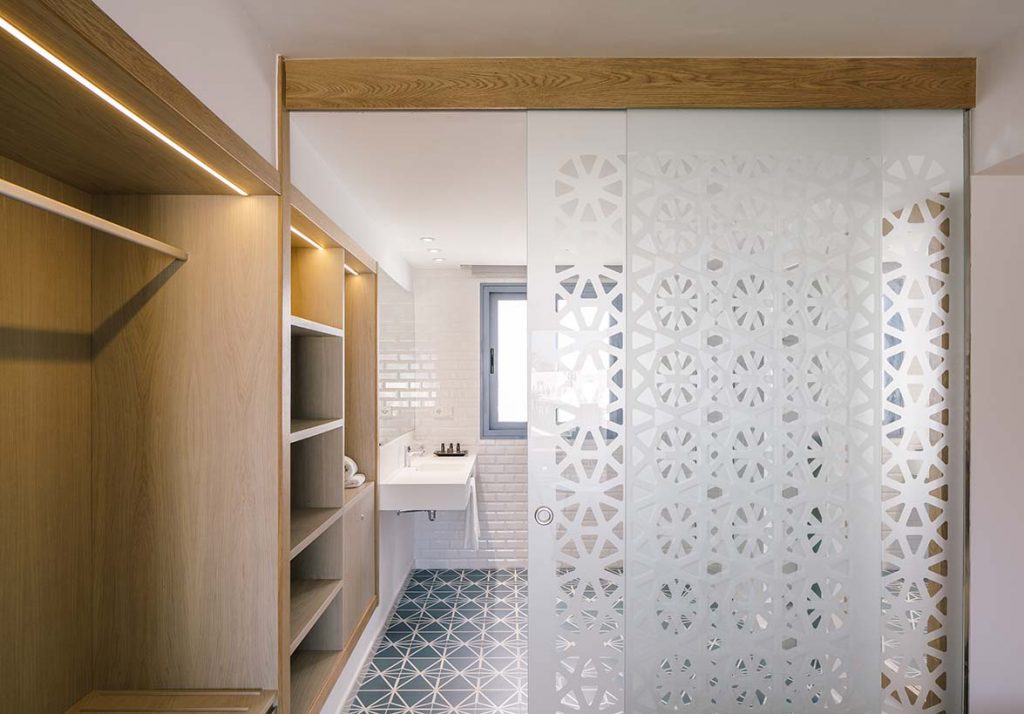 Accommodation units
The small buildings, of two and three heights, house the accommodation units, with various typologies, double rooms with lounge, studios, and apartments with kitchen. All units have been reformed, following the same criteria regardless of the type. A palette of soft colors is used: white, beige, gray, wood, enhanced with touches of blue, both in the carpentry and in the ceramic elements.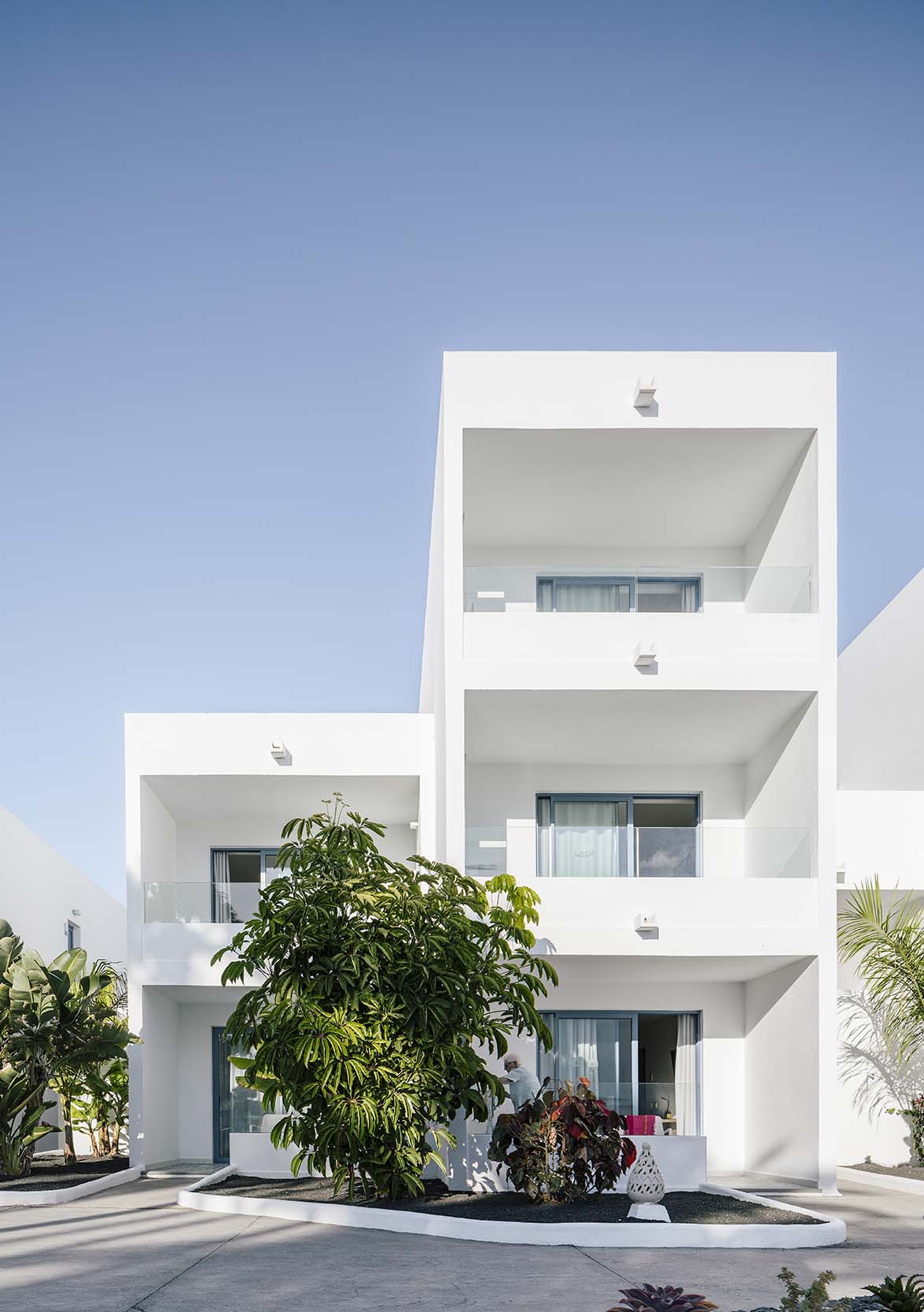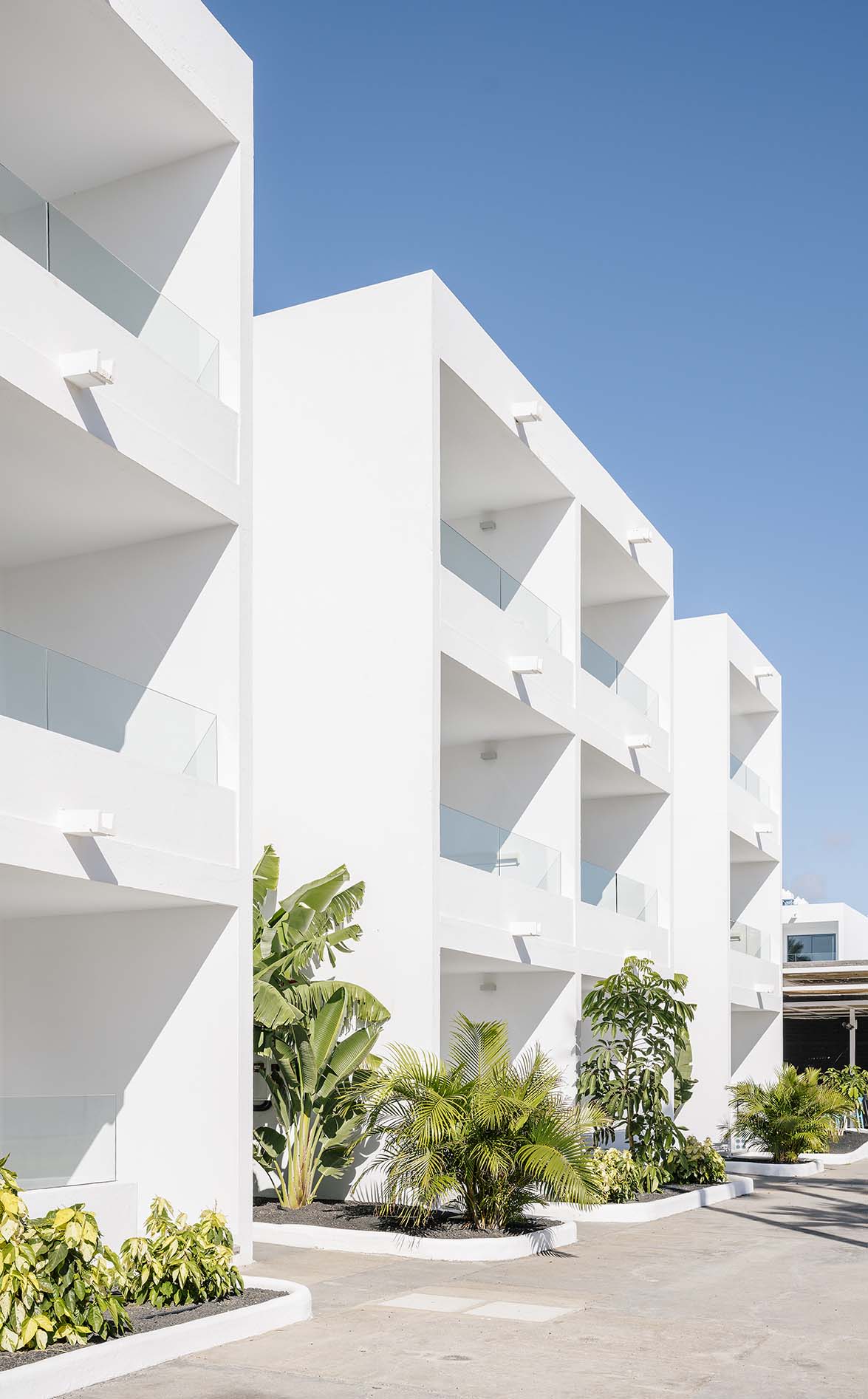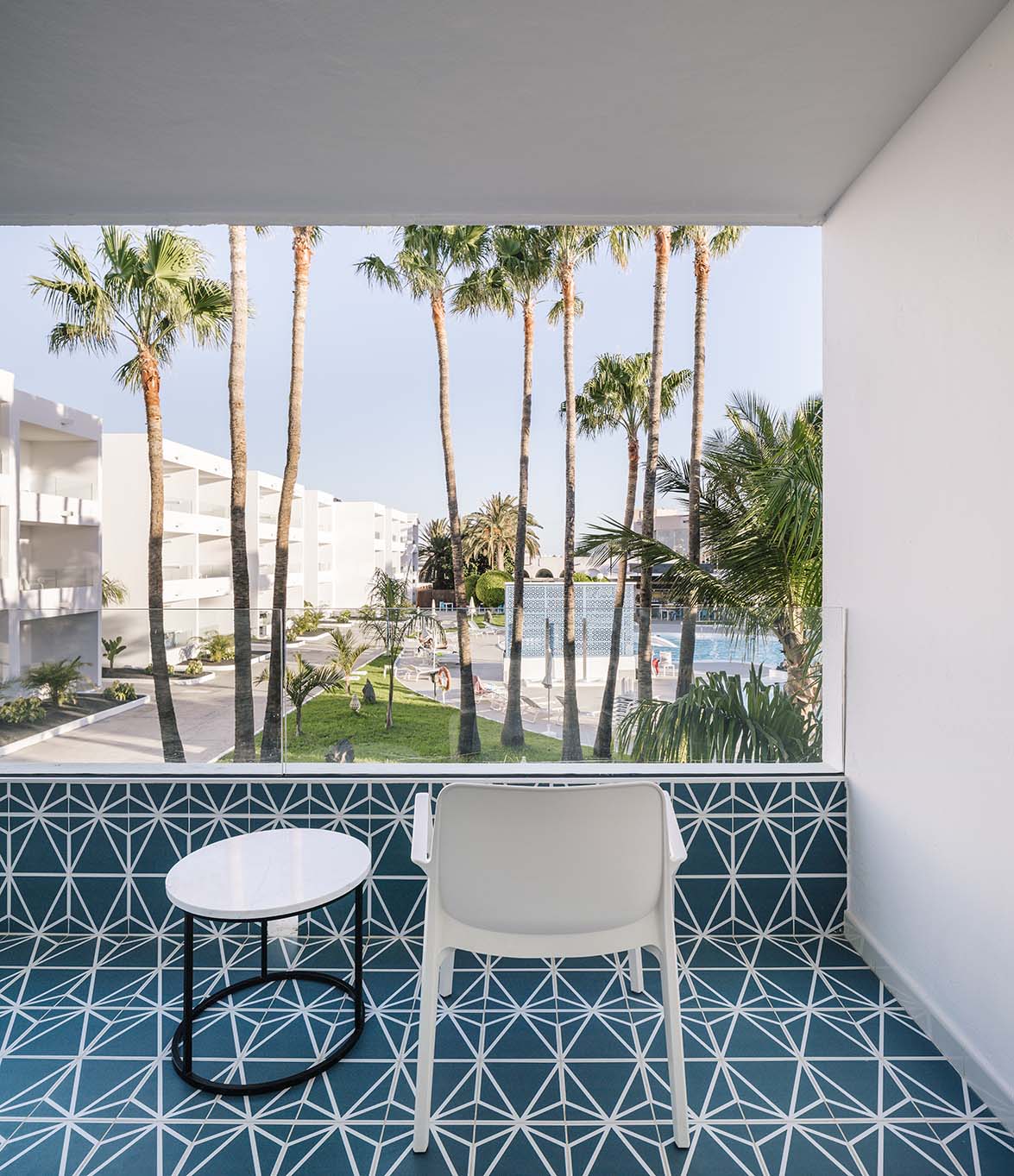 Central Northwest Area
In the central northwest area, there is a building on the ground floor, which has been completely renovated and houses the hotel reception, a sales room, the gym and a service area with laundry, and spaces dedicated to hotel staff. In this building, a neutral base is also committed, on which large wooden slat furniture is developed. This piece collects and embraces different uses such as the reception desk, the back office, toilets, offices and living areas.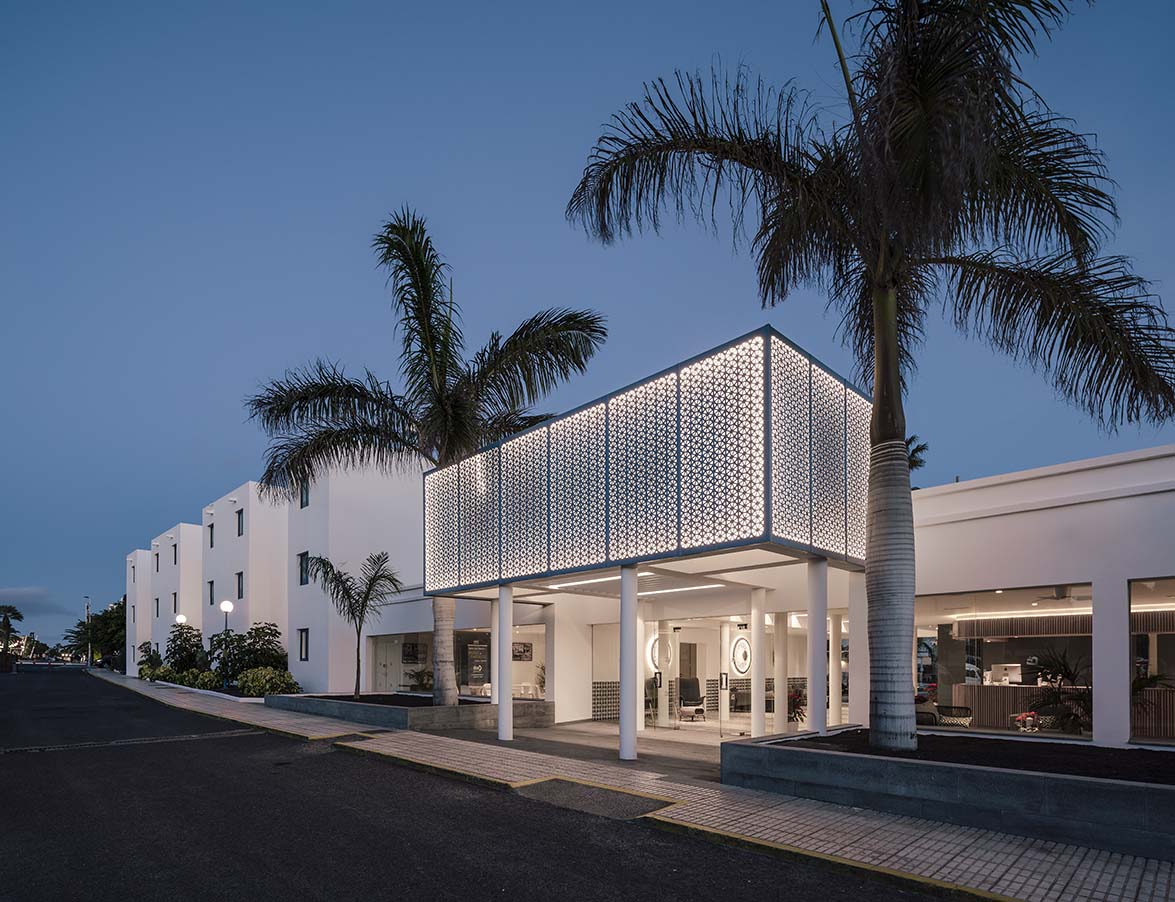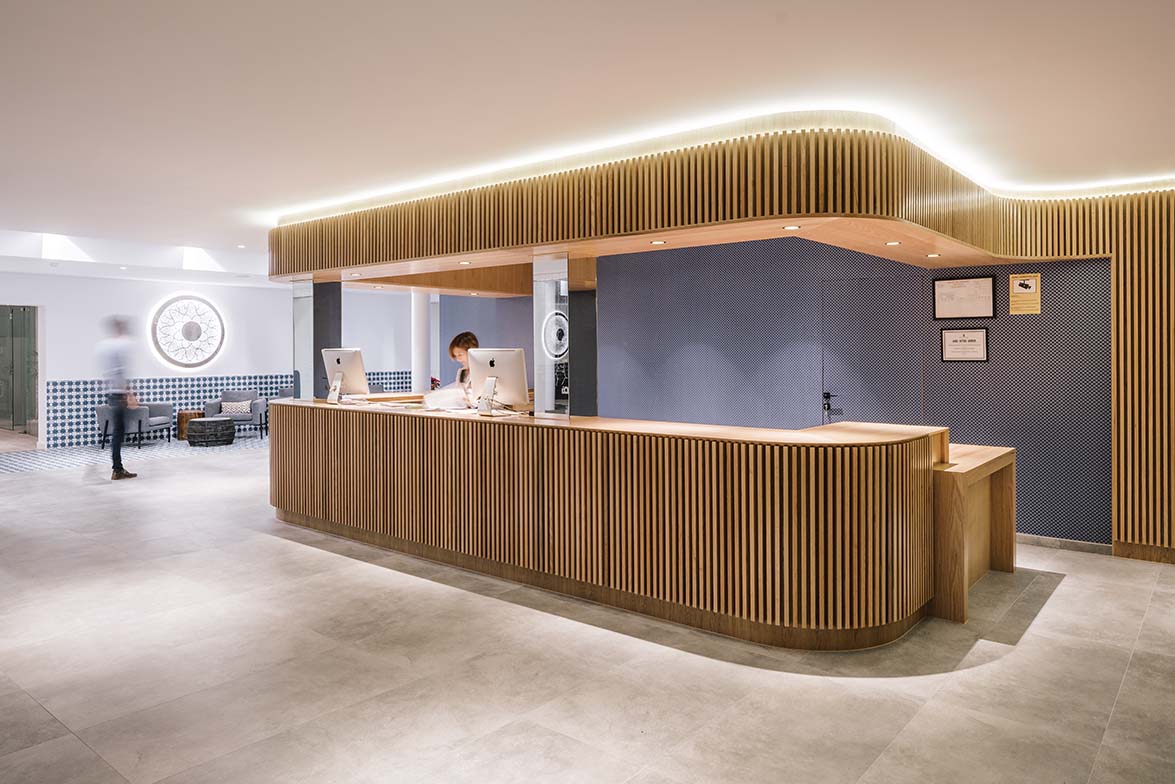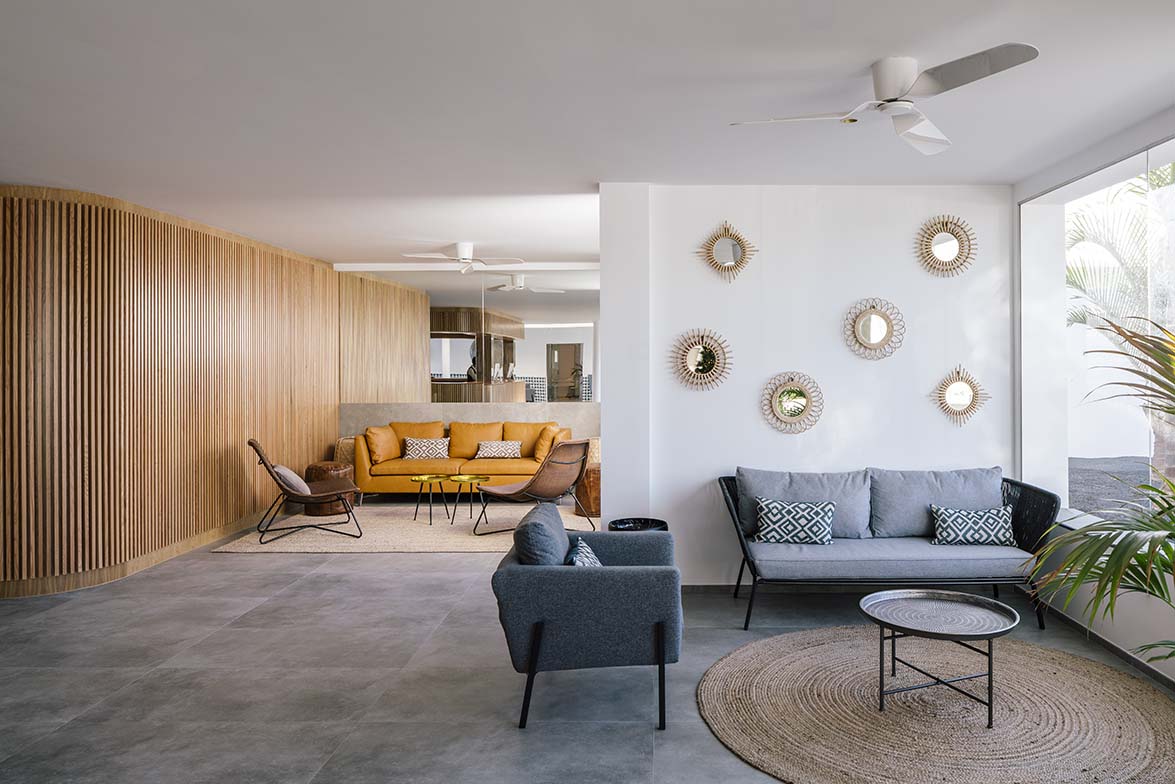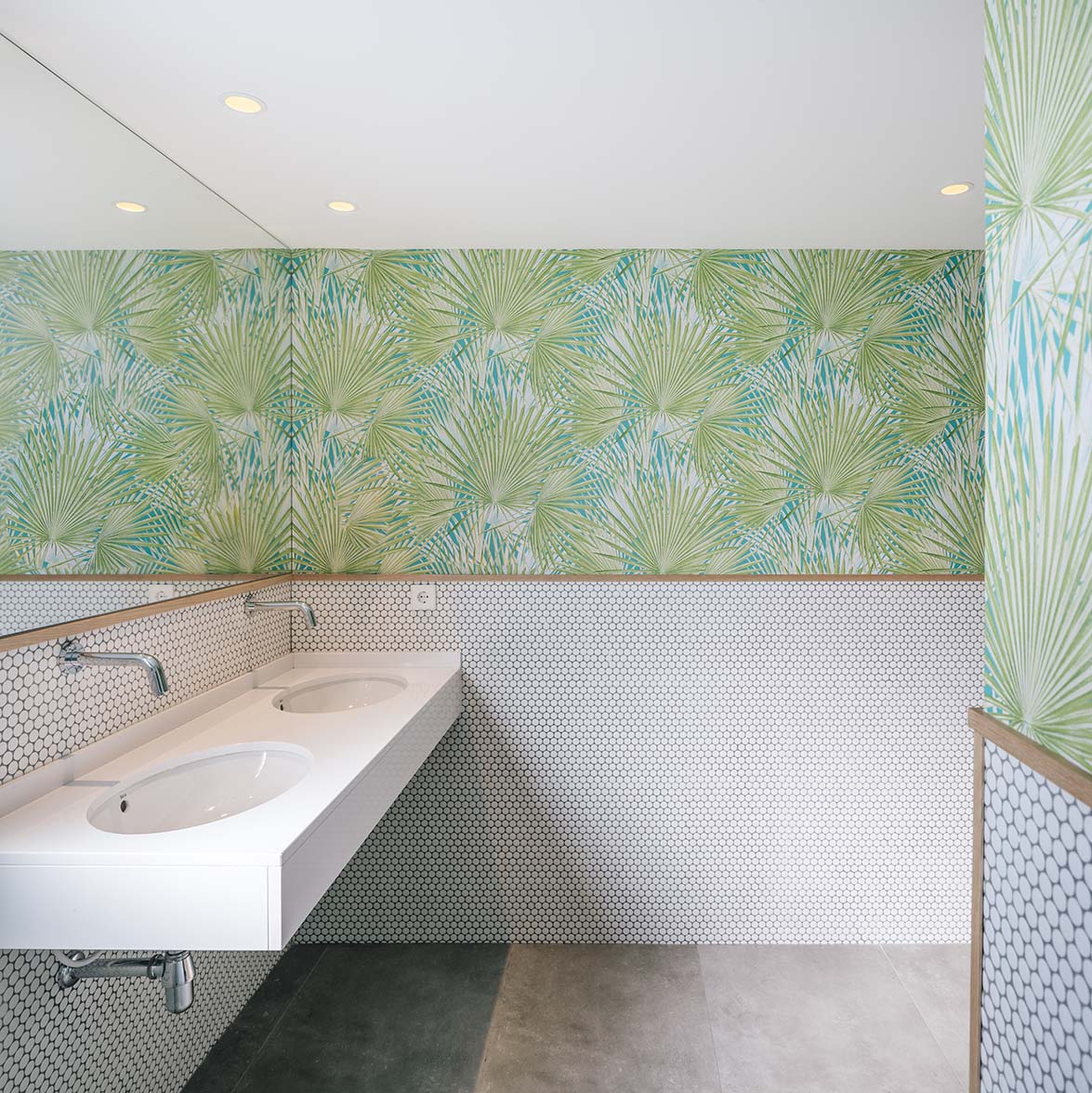 Southeast area
In the southeast area is the buffet restaurant, which has been renovated and a closed terrace has been extended. Following the same design line. In this case, the vegetation has been introduced inside, generating vertical plant walls, which distribute the various spaces.
In the other square, a new basaltic stone building has been built, a pool bar. It is characterized by large bamboo pergolas at different heights, which generate outdoor spaces protected from the sun.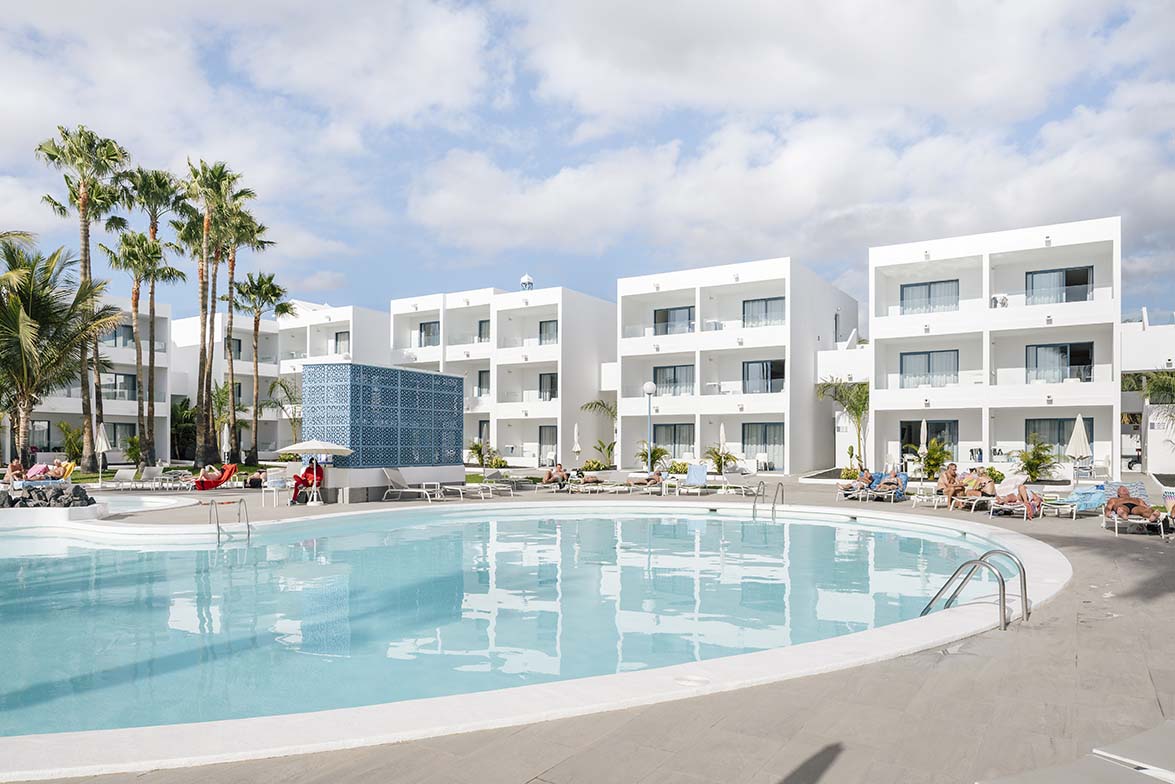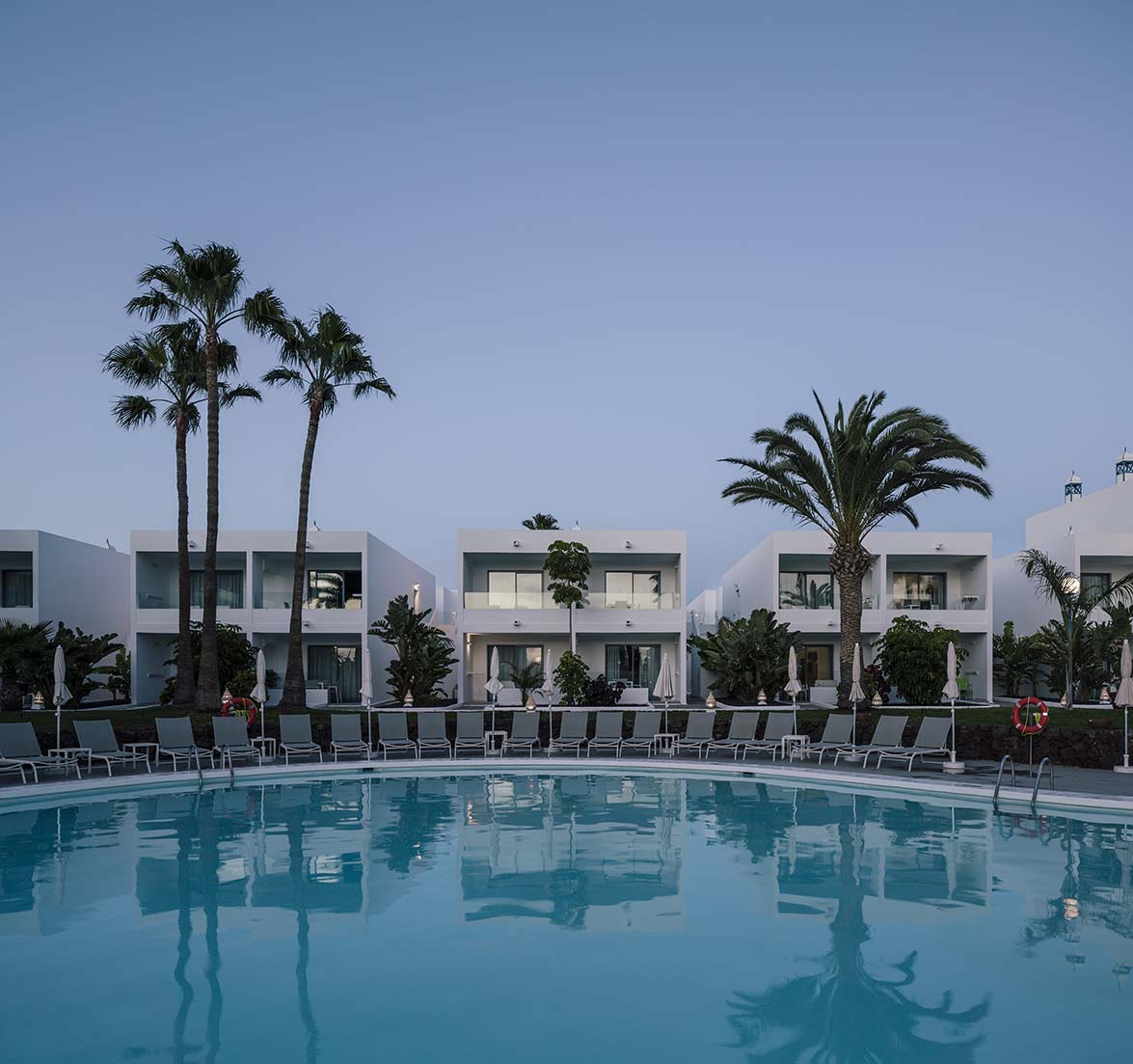 Project: OASIS LANZ BEACH MATE
Year: 2019
Team: Miguel Crespo Picot, Javier Guzmán Benito, Sixto Martín Martínez ZOOCO ESTUDIO
Collaborators: Paula Cruz, Beatriz Cavia, Beatriz Villahoz
Photography: Imagen Subliminal
Builder: Constructalia S.L.U.
Lighting project: ZOOCO ESTUDIO
Furniture design: ZOOCO ESTUDIO
Source: Zooco Studio
Read more news related Zooco Studio published at Infurma
Visit the Zooco website