Oh, it rains! the new outdoor collection that protects itself, designed by Philippe Starck for B&B Italia
"Is it raining? No it isn't. Oh, it rains!" Form and function combine in a quick and effective movement, which allows the backrest to be reclined during bad weather

The first B&B Italia and Philippe Starck partnership created the Oh, it rains! collection which offers a sofa and an extremely elegantly designed outdoor armchair. The visionnary collection fits functionally and perfectly into any public or private environment.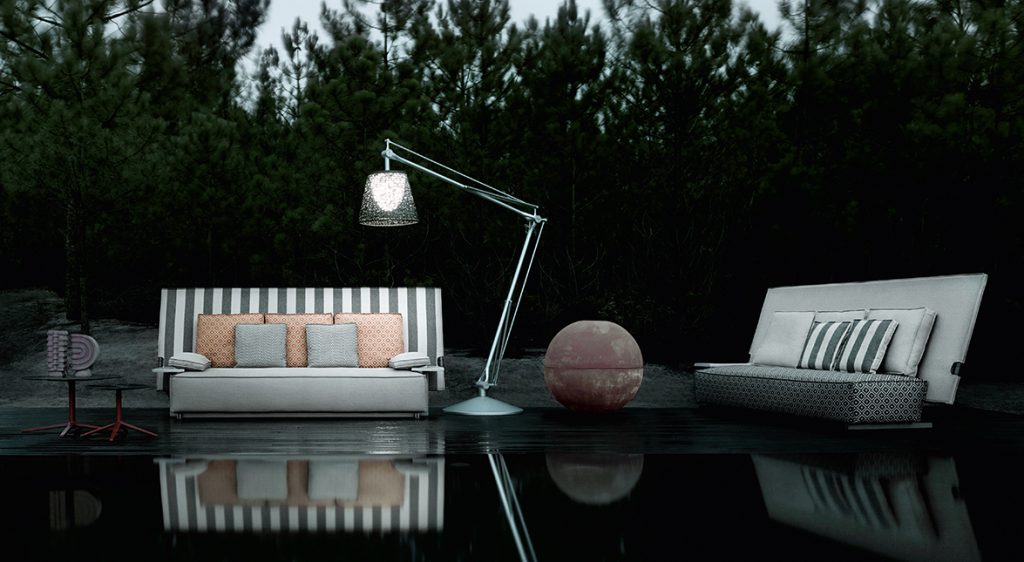 Oh, it rains! impresses at first glance because of its generous backrest, which provides an intimate and protective space naturally. It has elegant lines and many comfortable optional cushions, and a large backrest with impeccable ergonomics. Form and function combine in a quick and effective movement, which allows the backrest to be reclined during bad weather. It is perfectly suited to any environment, Oh, it rains! combines timeless elegance, maximum comfort and innovative design.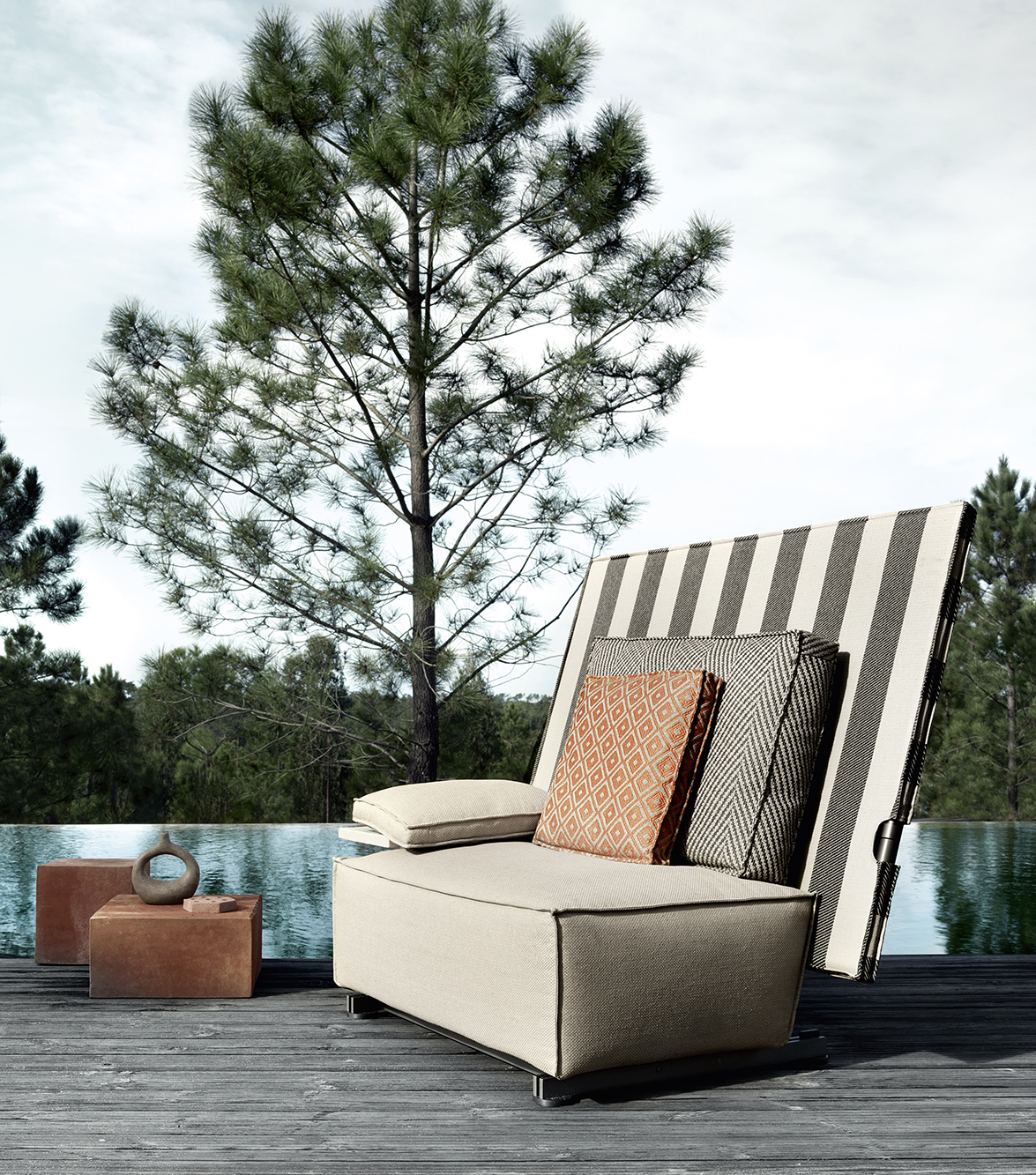 After years of work, the B&B Italia Research and Development Centre and the creator Philippe Starck have developed an original mechanical joint which allows the backrest to be reclined. The Oh, it rains! Collection's aluminium mechanism is visible as an evocative element of interaction between form and function. This gives the sofa and armchair the necessary support and stability on any ground or weather condition.

"Oh, it rains! is an innovation. It is not about style, not about trend. It is only about the rain. It is high technology with high quality, high intelligence and comfort. It is very B&B." - Philippe Starck
The materials used are available in a palette of warm and natural tones ranging from beige to brown, while the raffia-inspired fabrics are water-repellent, making the furniture completely waterproof.
All elements, including the backrest, are customisable. The seat structure can be integrated with a side table in Mediterranean stone.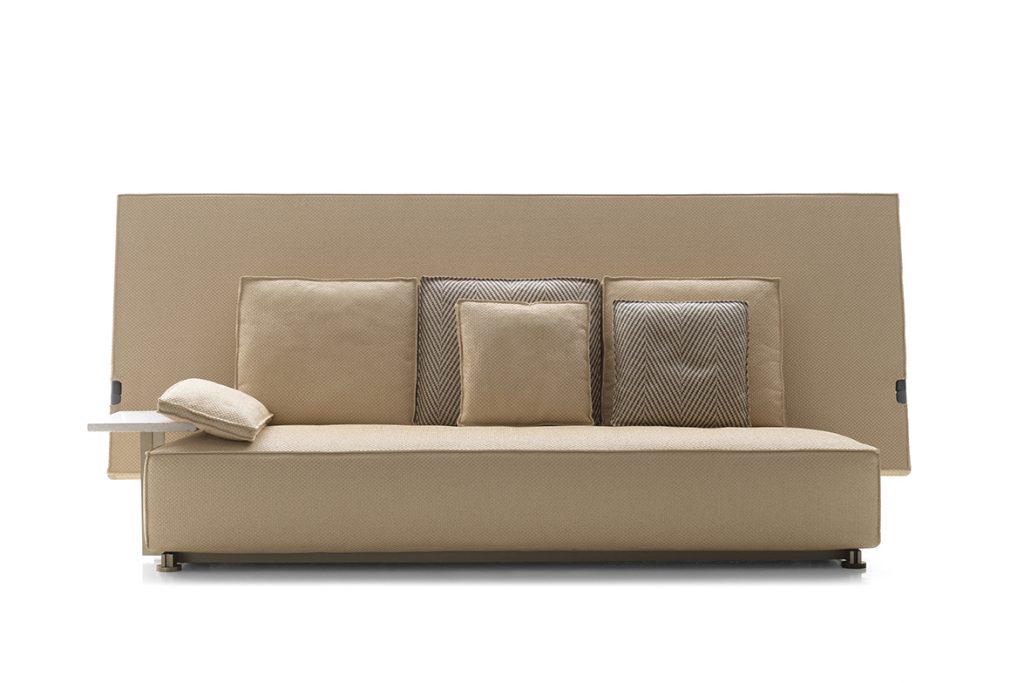 Oh, it rains! can be completely disassembled and, at the end of its life cycle, the materials of each element can be separated, to dispose of them in the most appropriate way according to their type.
Source: STARCK and B&B Italia
Read more news related Philippe Starck published at Infurma
Visit the Starck website
Visit the B&B Italia website