Livingkitchen 2019 Preview: Segni kitchen by Stefano Cavazzana for Zampieri. Beauty to be shared
In the occasion for its first participation at IMM Cologne 2019, the Venetian Company Zampieri, presents the new kitchen project Segni, a marriage of refined design, care of detail and suggestive materials interpreted by Millennium Oak (a wood with a story since 5000 years) and Ellen Grey stone.
Segni represents the pleasure of cooking, welcoming, creating, astonishing and socializing ....the kitchen is characterized by spaces and fluid lines and a neat combination of materials.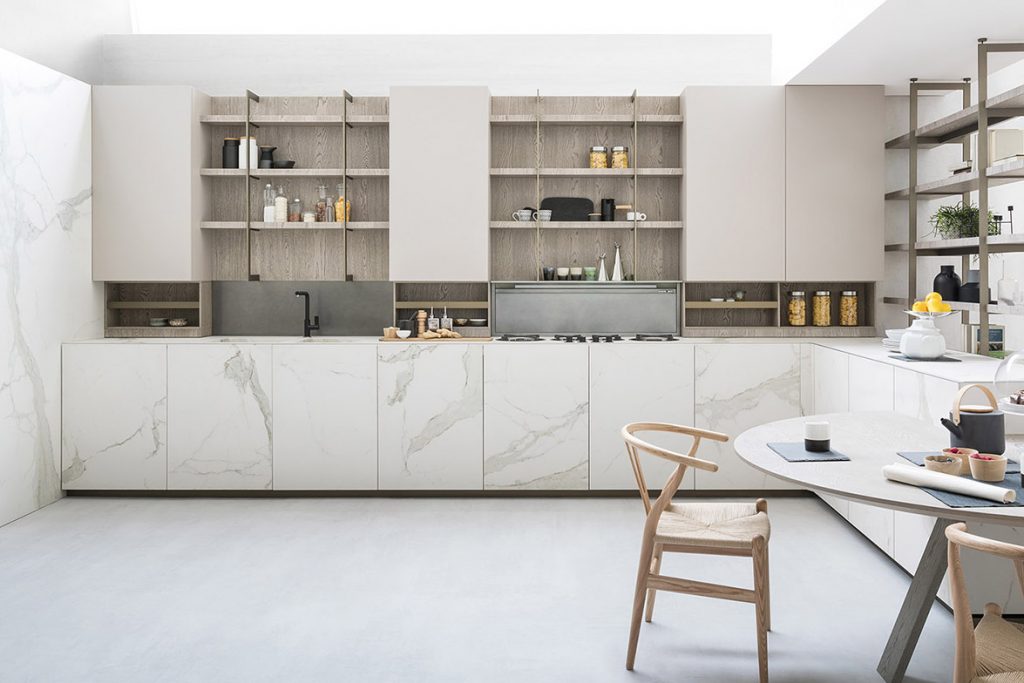 The creative programme is designed by Stefano Cavazzana, it distinguishes itself through a pure and exalted design through the details of the extreme craftsmanship and is composed by extensive cabinets and containers, capacious larders and various combinations of open compartments that may replace or integrate wall units; the panelling that evokes an ancient "plate-holder" from the past and which creates choreography and useful, functional and decorative spaces.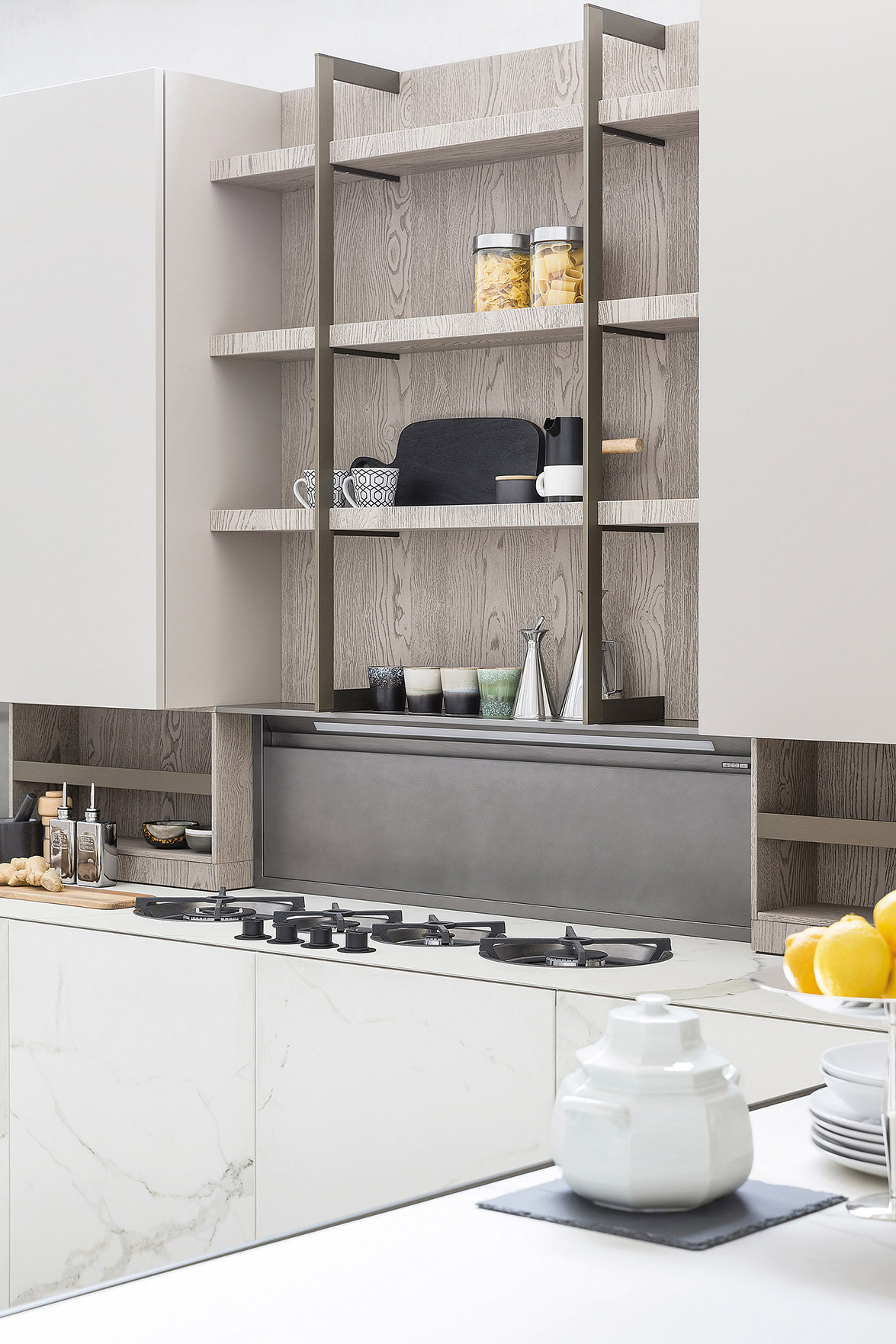 The tailoring compositional solutions are numerous and there are two types of opening: the door, with no handle, that closes flush directly under the top, this model is named Segni UP, the door leaf keeps the characteristic profile but closes perfectly flush with the top.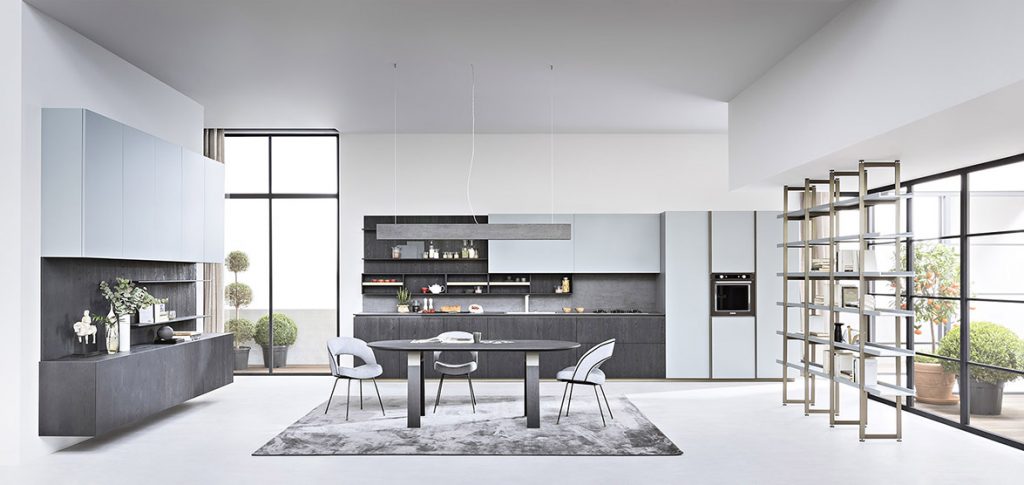 The programme Segni 2018 offers a high level of tailoring due to a very careful selection of transversal finishing which includes: 15 Melamine, 6 Fenix, 18 Matt Lacquering, 6 Crowned Oak Finishing, 16 Programme Mulitilignum, 4 Metaliquid, 4 Metalsatin, 4 Oak Finishing with Claywood Texture, 6 Stone Types and 7 Types of Porcelain Stone for doors.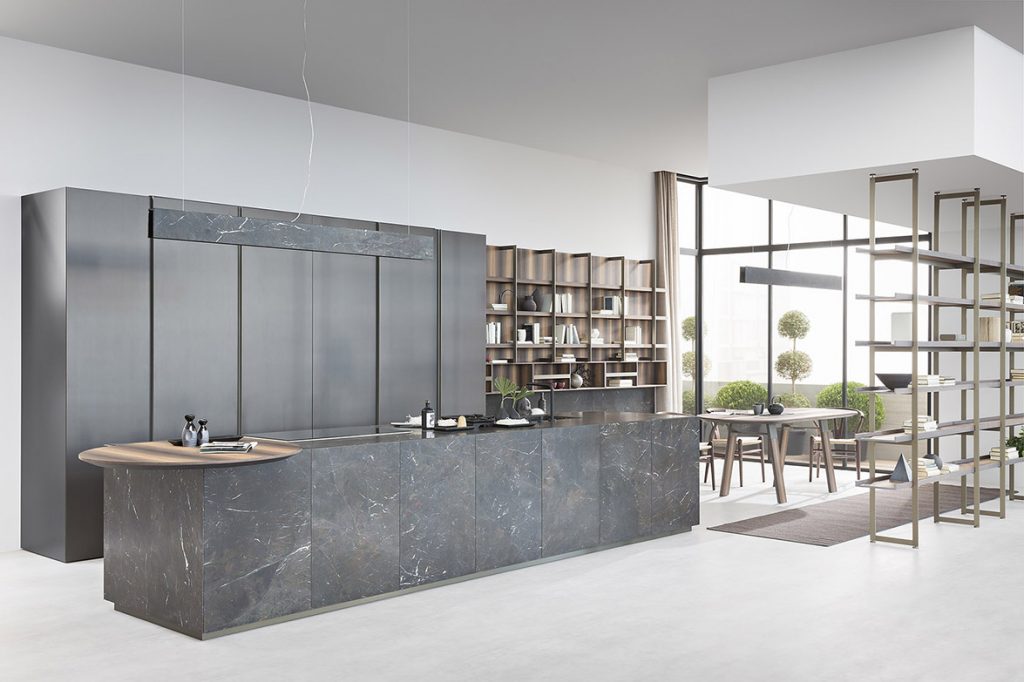 The very cared aspect of each Segni detail confirms the savoir faire of Zampieri's tailoring, in the exaltation of a kitchen Made in Italy that becomes the heart of the home and from where develops as well the living with libraries, paneling and larders of Segni collection, conceived by Zampieri for dynamic and contemporary ambiances.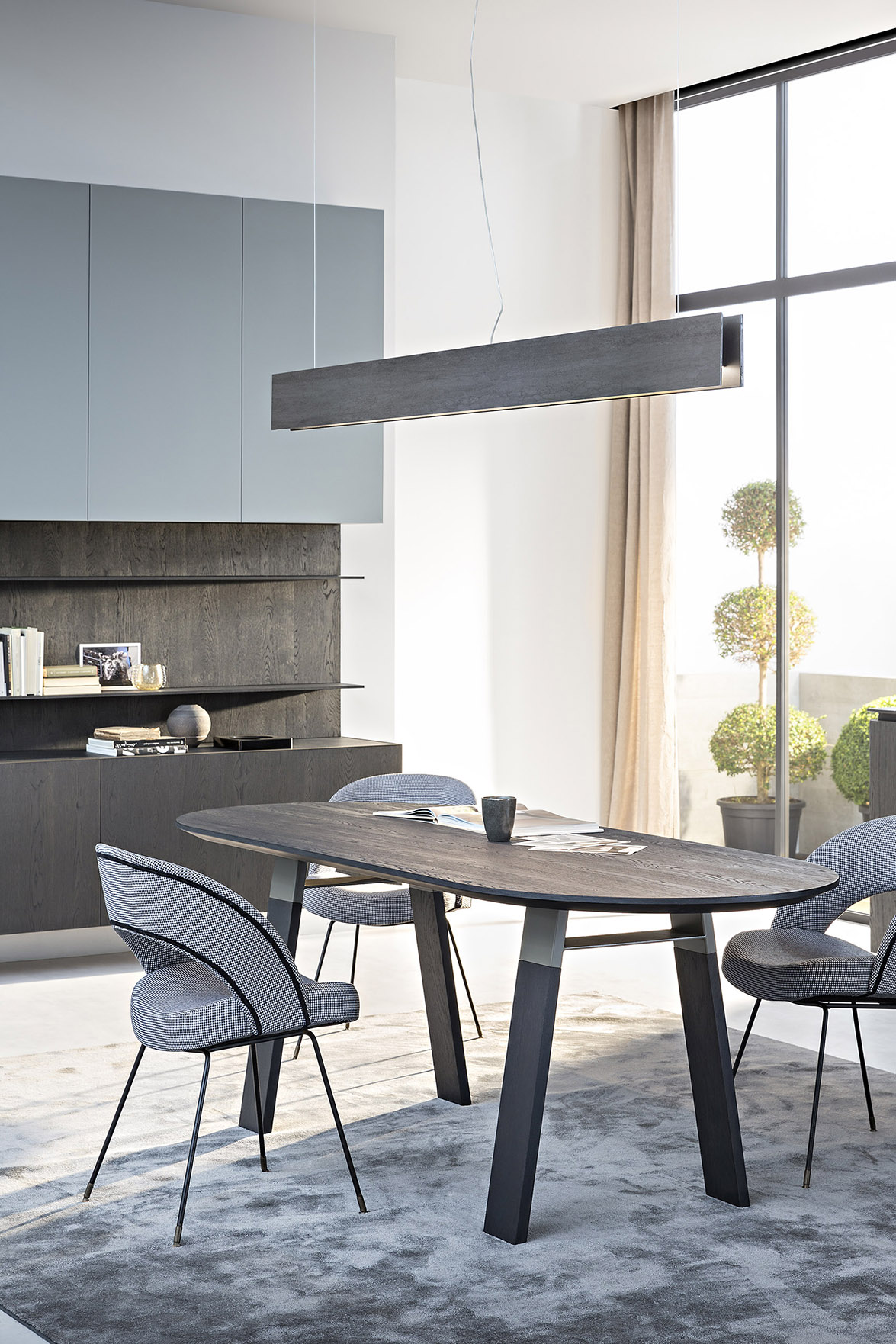 IMM Cologne - 14-20 January 2019 | LivingKitchen Hall 4.2 - Stand C033
Source: Zampieri
Visit the Zampieri website