The Basque industrial designer Ana Roquero has received the renowned RED DOT Design Award 2014 for the tableware set called JOMON for high design quality.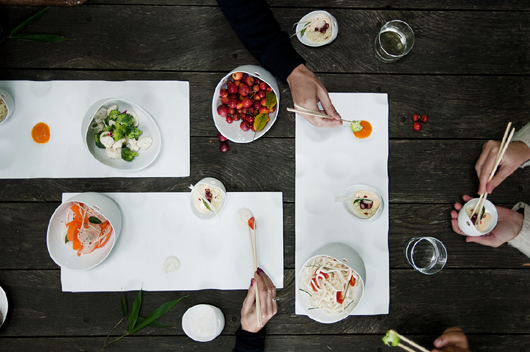 The RED DOT Design Award is one of the most cometed International design awards. This year 1.816 manufacturers and designers from 53 nations have entered in the competition. In an evaluation process lasting several days, the 40 members of the Red Dot jury have tested and evaluated 4.815 drafts. The aim of the award is the recognition of the design quality and innovation in the creating of household and professional products. Companies such as BMW, Adidas, Sony, Apple, Bodum, and designers as Philippe Starck, Tokujin Yoshioka, Marcel Wanders,... are one of the remarkables examples.
The Basque industrial designer , with a polyhedral profile, is a great generator of ideas. She was formed in London ( First at Kingston University), was approved consultant in crafts by the German Government, designed for Arcos a new high range of professional Knives, and has just released the first tableware editor of the Basque Country.
COOKPLAY is a new-coming Basque editor of " food and design" products created by the industrial designer Ana Roquero with the commitment and passion to design a more creative and experimental " table", being nearest to the sensibility of the new food culture.
Its first product, "Jomon" is a set of bowls and trays in porcelain, glass and wood. Jomon is inspired in nature and back to our origins with a pure essential form. It is a kind of shell which can be held in your hand to eat freely; sitting at the table, standing up or lying down, and its aim is to be the support of the most diverse gastronomy.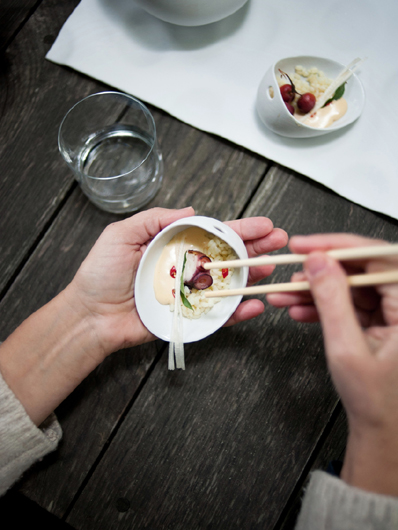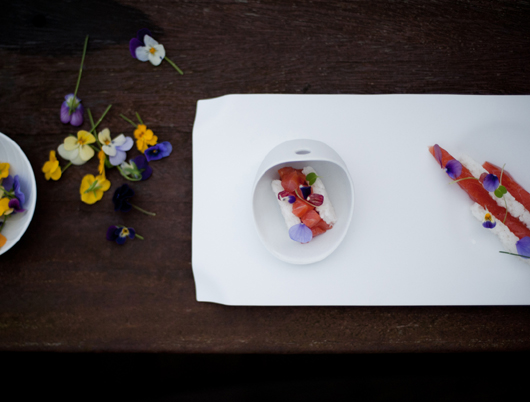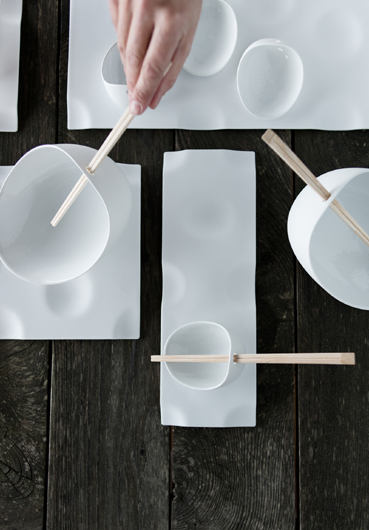 Jomon is the result of the coexistence between the most varied dishes of international cuisine and the most universal forms of eating.
Jomon pieces are artisanal made with an initial limited edition of 1.000 units.
As a first recognition , Jomon has been chosen for the Expo "TAPAS: Spanish Design for Food" that collects the best examples of design and gastronomy including names and brands such as Ferrán Adriá, El Celler de Can Roca, Martí Guixé, Lekue, Jaime Hayón, Javier Mariscal, Patricia Urquiola,... The exhibition is on tour for several countries such as Tokyo, Miami, Sau Paulo, Washington, Seúl,.. for two years.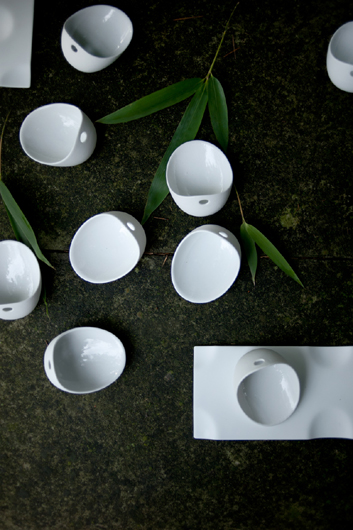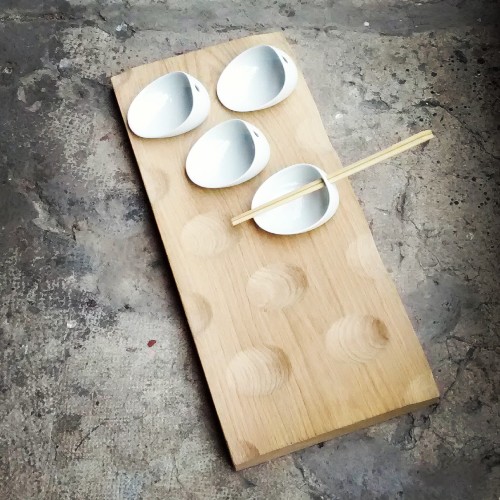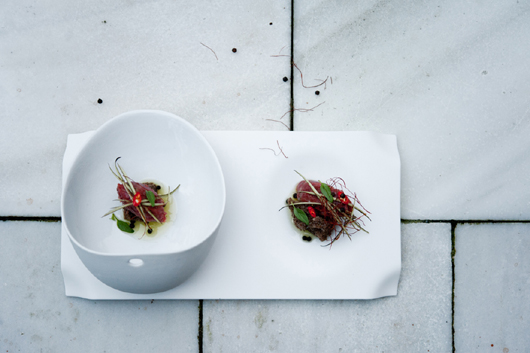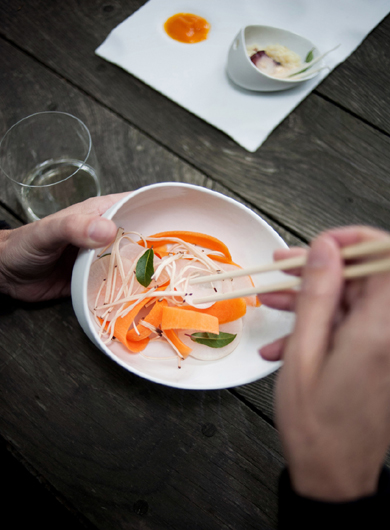 Nowadays Jomon is facing an International comercial dimension with frontline projects in hospitality and gastronomy through Michelin Star chefs and exclusive retail points.
Jomon is presented at the MILAN DESIGN WEEK 2014 (8 to 13 April) at the Design Supermarket of Rinascente in Piazza Duomo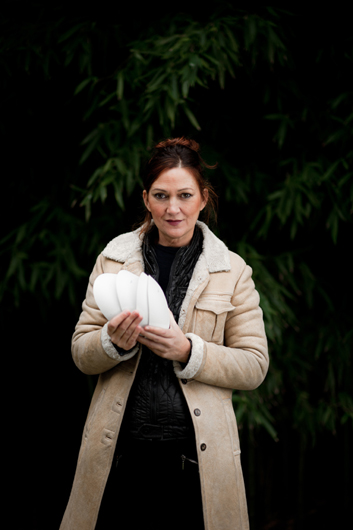 Information by courtesy of de Ana Roquero
Photographies: Kathrin Koschitzki
Visit the COOKPLAY website