At Grok is focussing all its efforts on creating a complete contemporary lighting catalogue. They are involved in the creative process with the designers and showcase the functionality and modularity of the pieces, so that architects and interior designers can create unique ambiences. Physical and emotional comfort are equally important.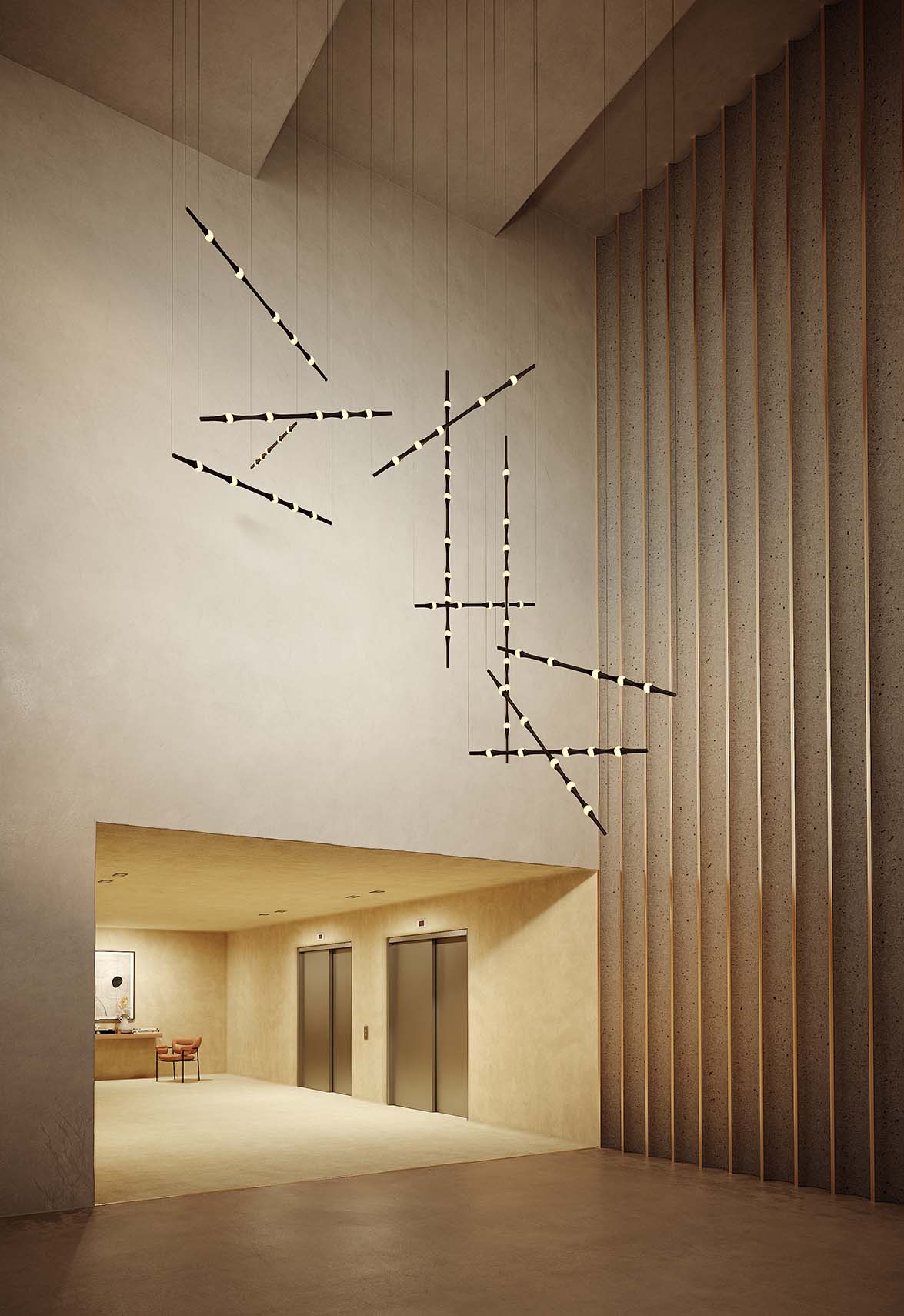 Dew by Yonoh
This year's new releases include two strikingly architectural designs with endless structural possibilities, designed to provide architects and interior designers with flexibility and freedom: Dew, from Valencian studio Yonoh, and Tubs, from Barcelona studio Nahtrang Disseny, which also stand out for their interaction with the user and their connectivity and light control possibilities.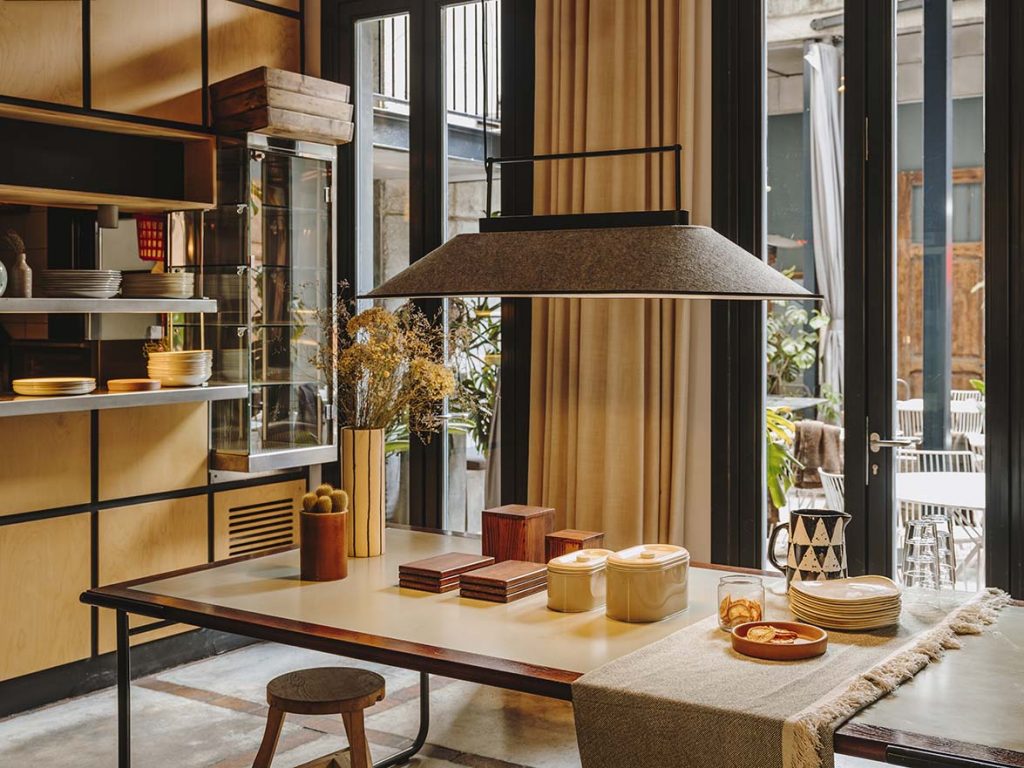 Shoemaker by Joel Karlsson
Next, our attention is captured by designs such as Shoemaker by Swedish designer Joel Karlsson, which innovates in its use of high-quality recycled natural materials: in this case, felt, which gives this light character and sensitivity. Lastly, Grok is launching new colour lines in its Cocktail portable lamp by Francesc Viraló.
DEW, DESIGNED BY YONOH: pure lightness
Dew explores light and ephemeral beauty: like dewdrops or spring rain. An organic and linear configuration shaped by a line of oval points of light connected by aluminium pieces at varying distances. This lamp features robust technical features, but still exudes artistic flair.
Dew comes in both vertical and horizontal variations, making any combination and angle a possibility. Due to its finesse and versatility, it suits any kind of space as a composite light for lobbies, stairwells, entrance halls, large conference rooms, offices and much much more.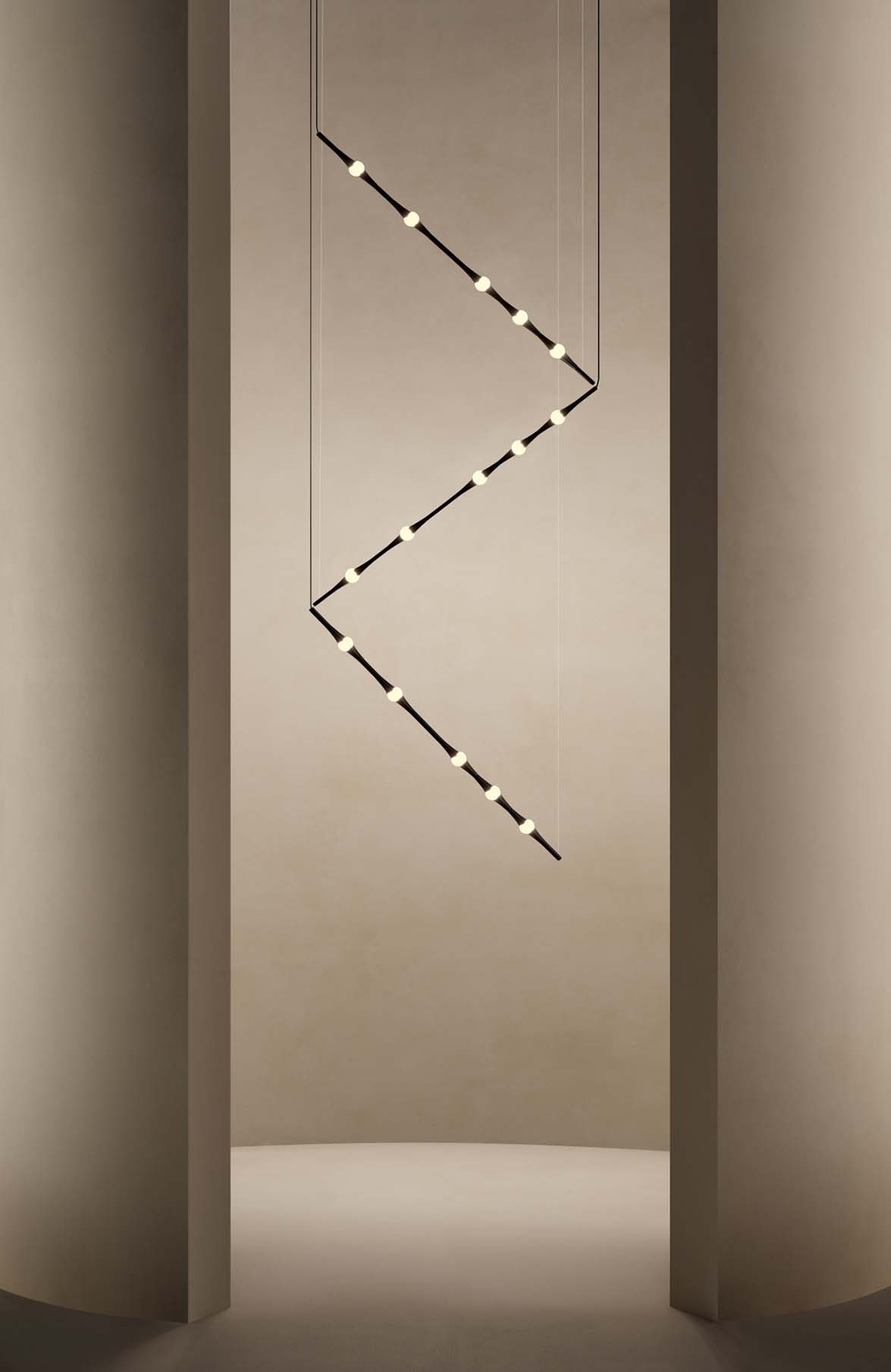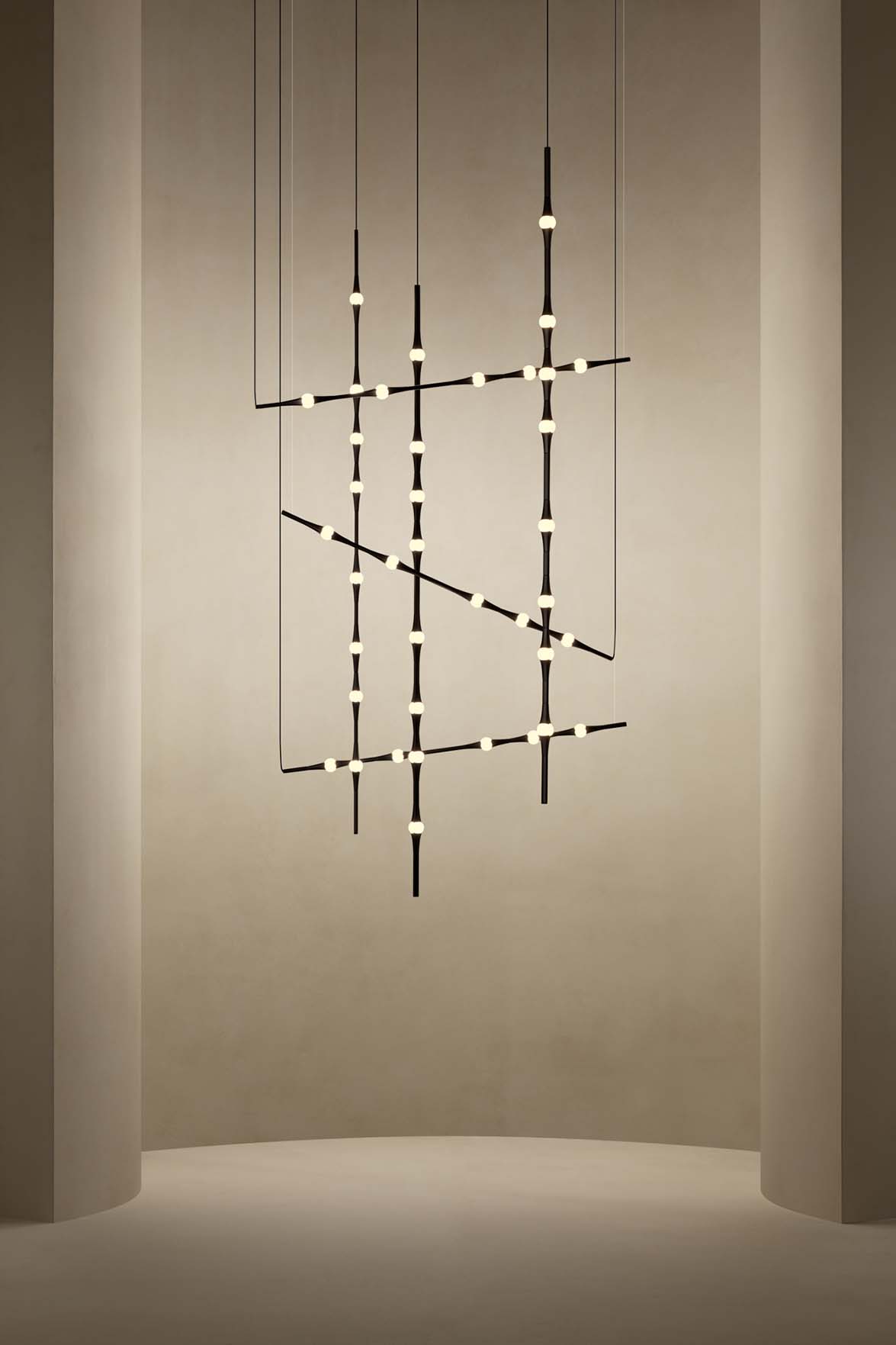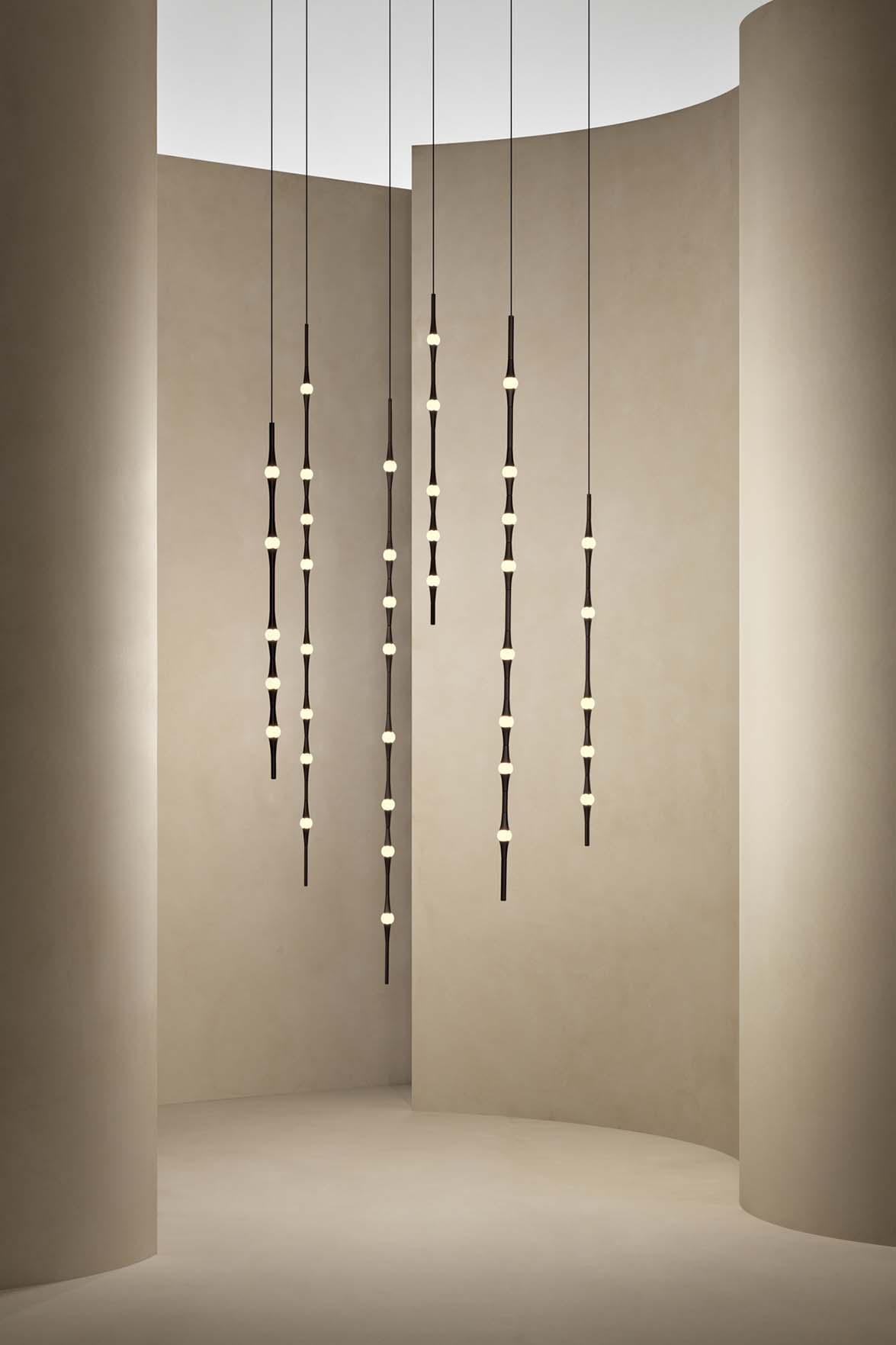 TUBS, DESIGNED BY NAHTRANG DISSENY: total balance
A play of geometric lines that trap the light inside, softly highlighting and zoning the spaces where it is used. Available in different sizes and designs: table lamp, floor lamp, wall lamp or pendant. Its soft but powerful glow makes it versatile, ideal for any kind of space, with a vast selection of impossible designs and geometries.
The balance between the originality and subtlety of its shapes will either make it go unnoticed in the room, or at other times, be a focal point that gives the space its identity. It's also possible to direct and control the light: each client can personalise their setting. The table and wall lamp versions include a marble base: a fine material that adds a quality touch and value for the end consumer.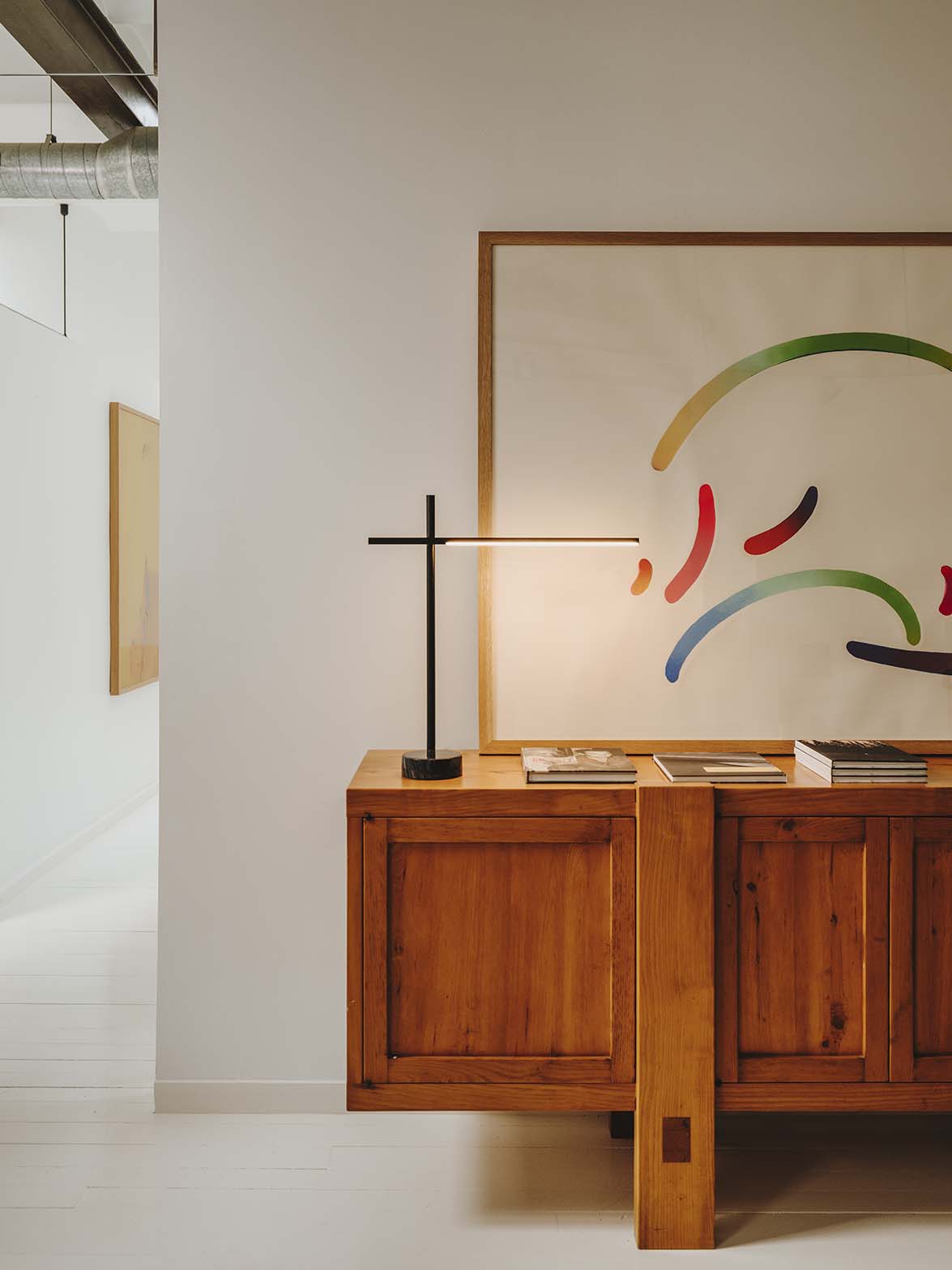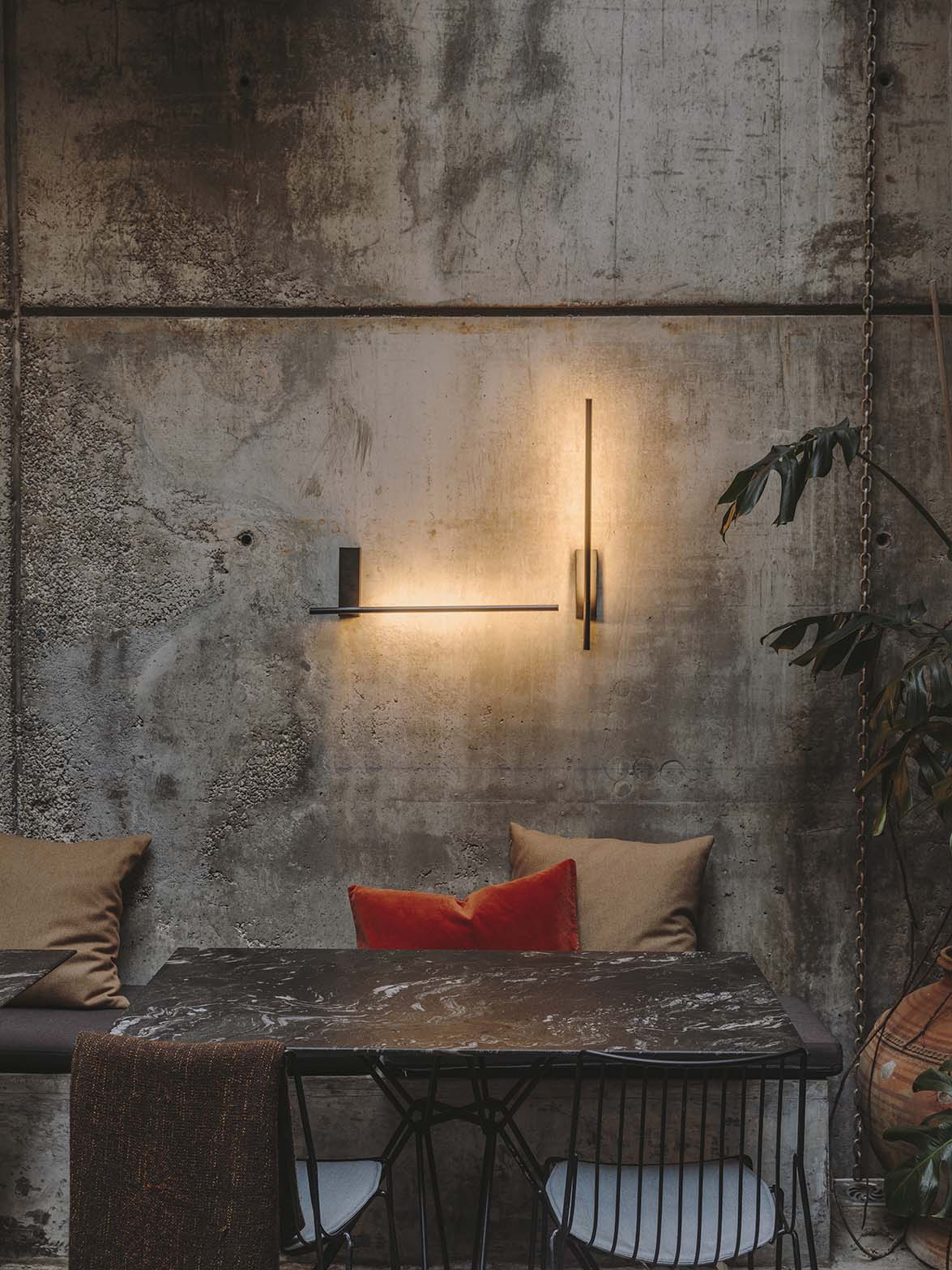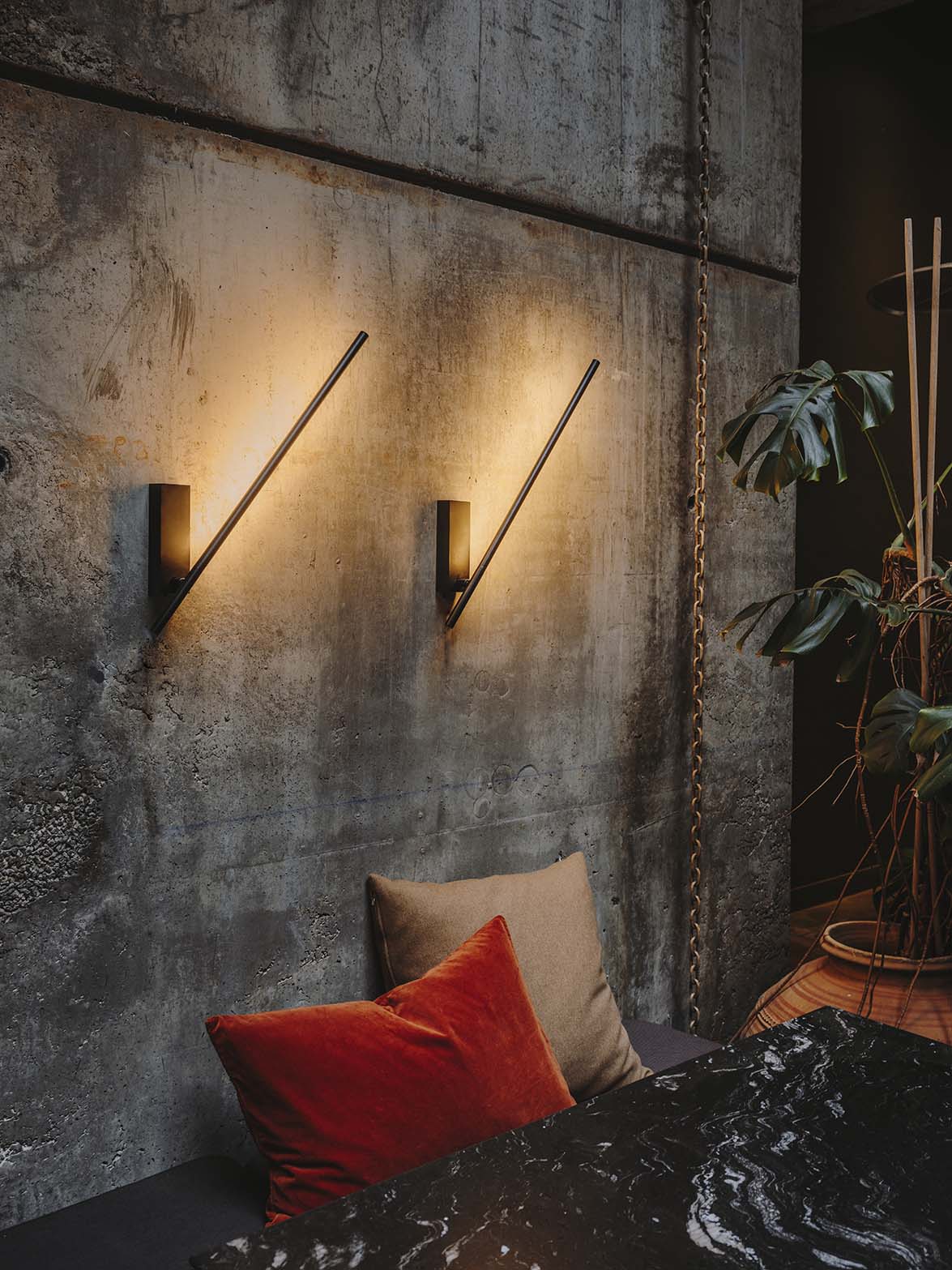 SHOEMAKER, DESIGN BY JOEL KARLSSON: maximum warmth
Shoemaker redefines classic lighting, providing powerful technical features. The felt shade brings warmth and reduces noise in a space. The smart lighting LED technology enables temperature and light intensity control, offering high visual comfort. This makes Shoemaker the ideal solution for restaurants, offices and soft contract projects alike. Shoemaker is available in two finishes, grey and charcoal, and comes in round or oval shapes.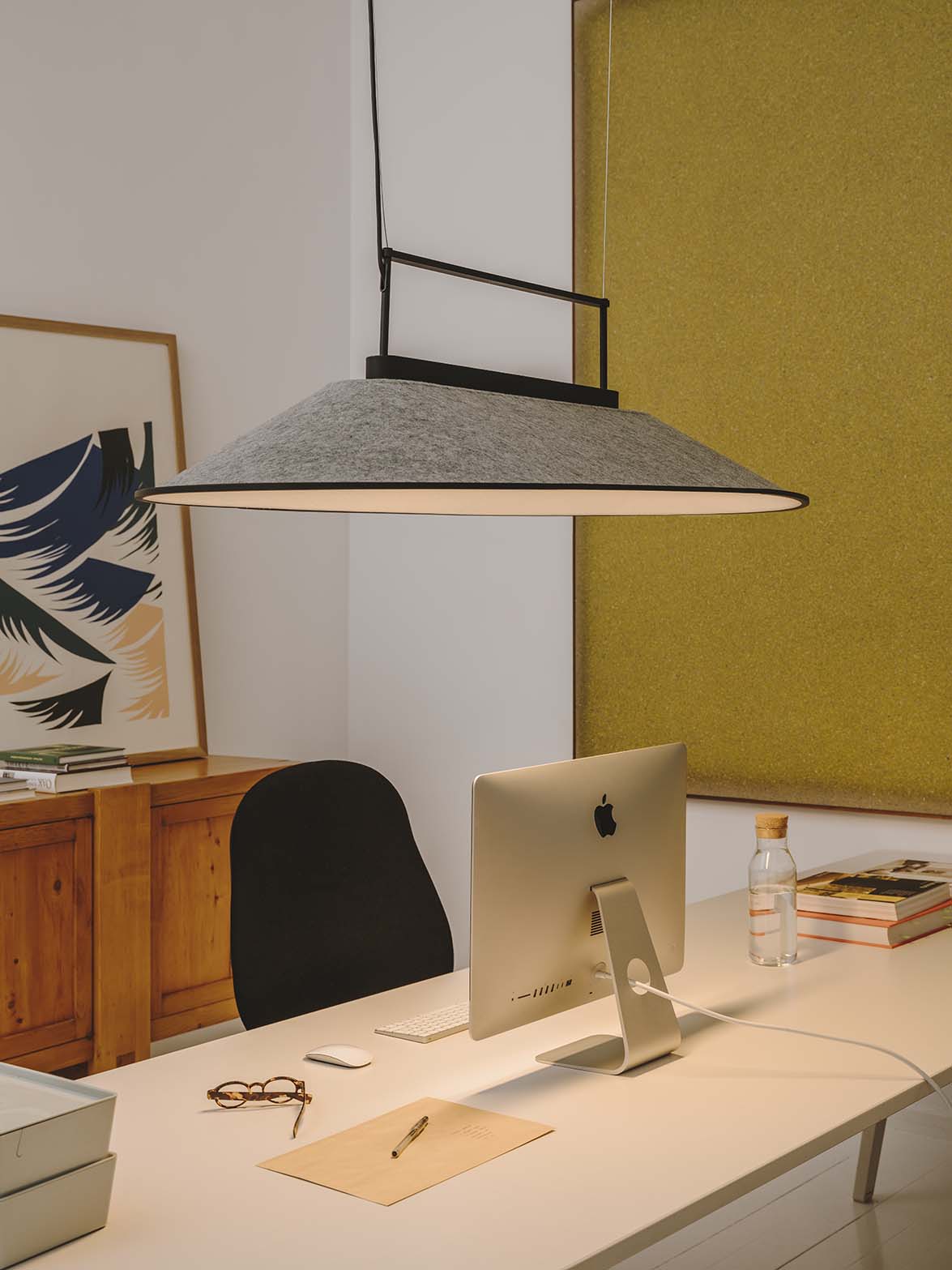 COCKTAIL BY FRANCESC VILARÓ IN A NEW COLOUR: the light that works for you
Cocktail by Francesc Vilaró is balance. Creativity and industrialisation. Innovation and aesthetics. A portable lamp that works for you, creating and suggesting perfect atmospheres in restaurants, hotels, terraces and homes. Thanks to its versatile design with timeless shapes in black or white, you can set the tone by creating compositions with different light points. Now, in addition to black and white, it's also available in elegant greyish-green.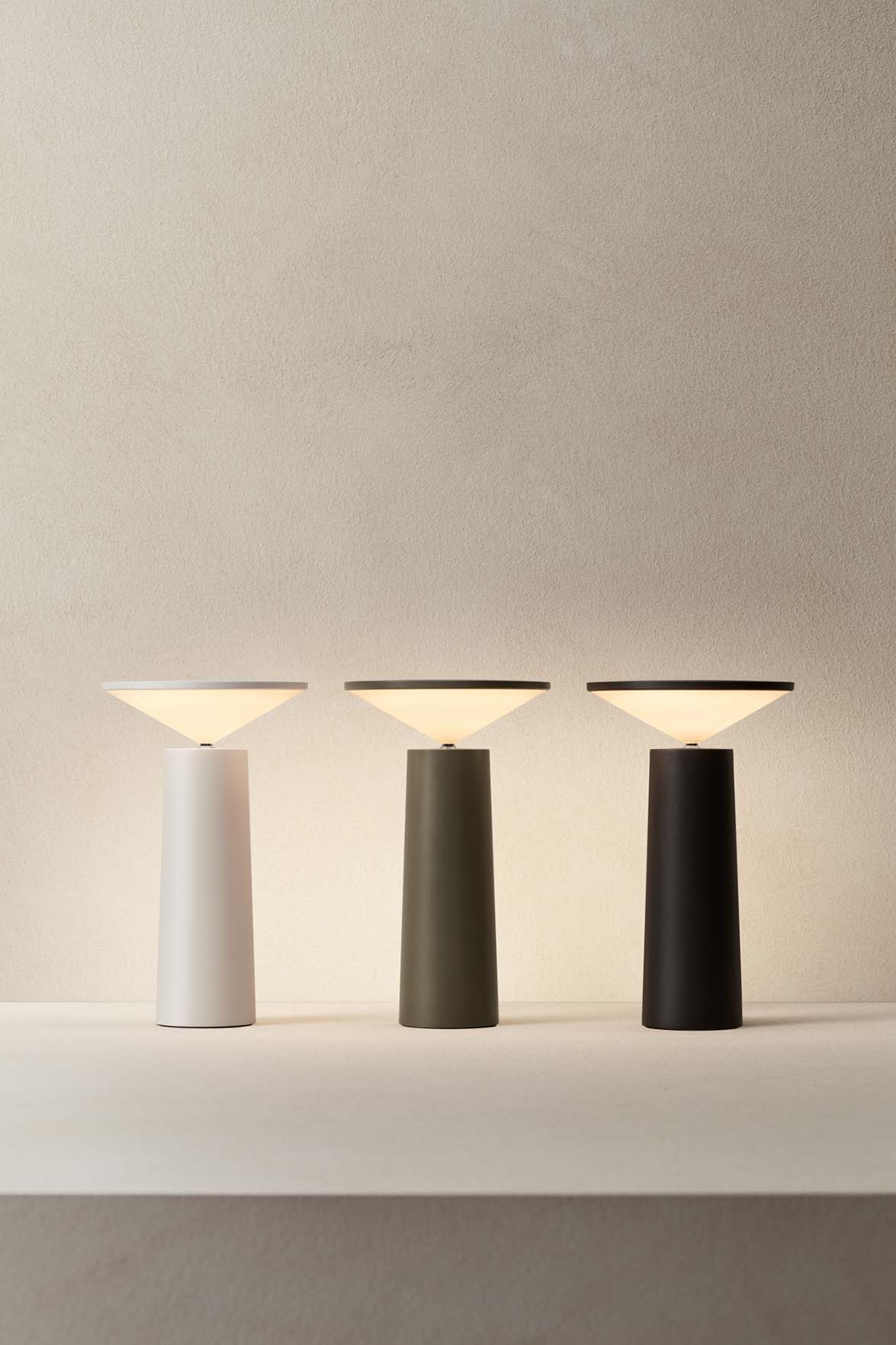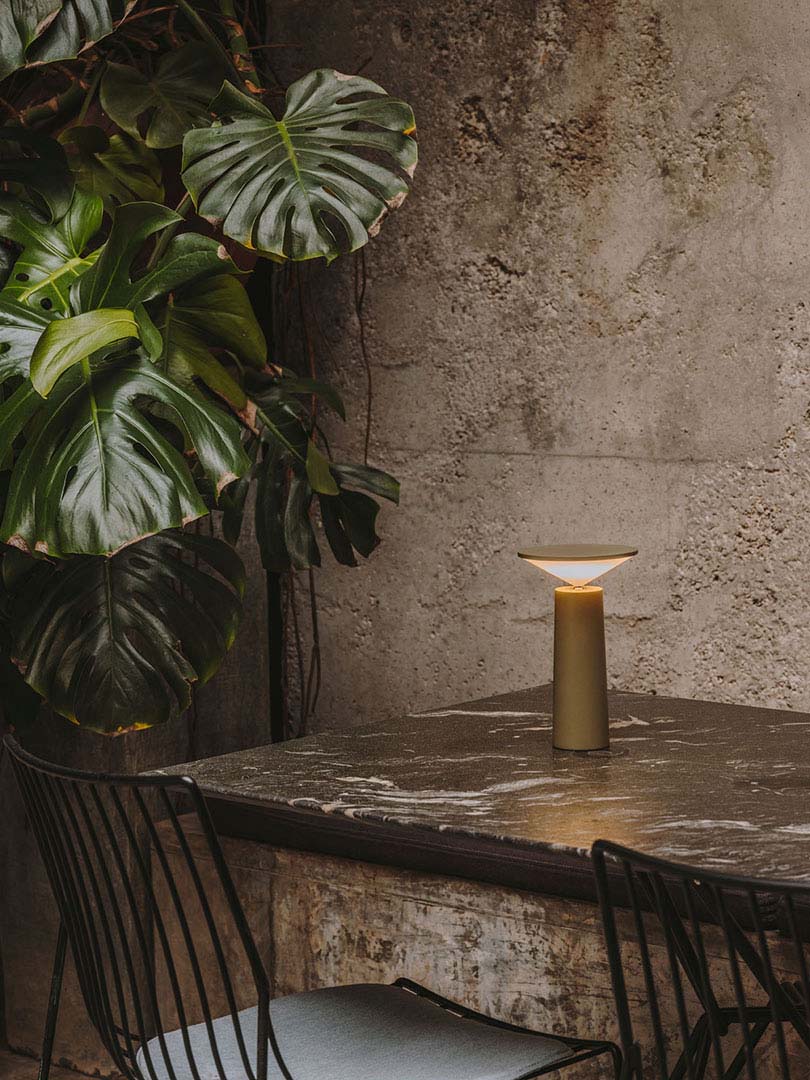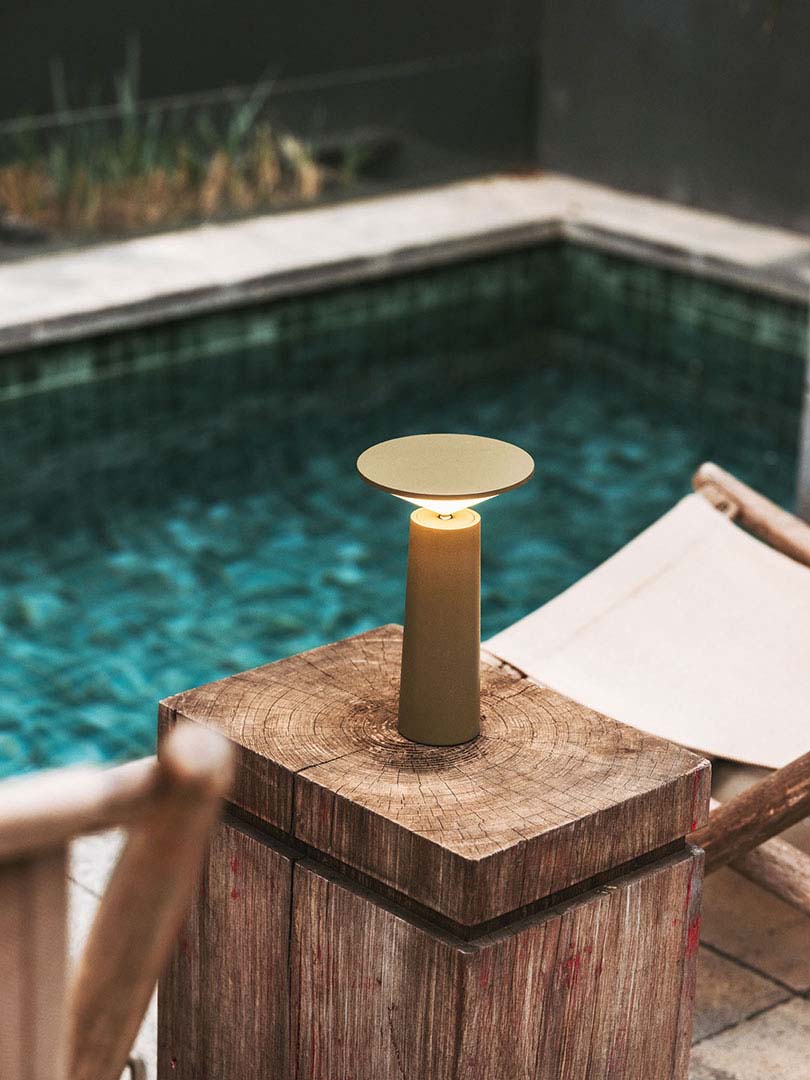 Source: Grok
Top image: Tubs by Nahtrang
Read more news related Grok published at Infurma
Read more news related Yonoh published at Infurma
Read more news related Nahtrang Studio published at Infurma
Visit the Grok website