Actiu has produced an eBook-Guide on transforming workspaces into "Pro Home Offices"
Based on the axiom "Working from home is not the same as working remotely", Actiu has written an eBook-Guide on transforming workspaces into "Pro Home Offices".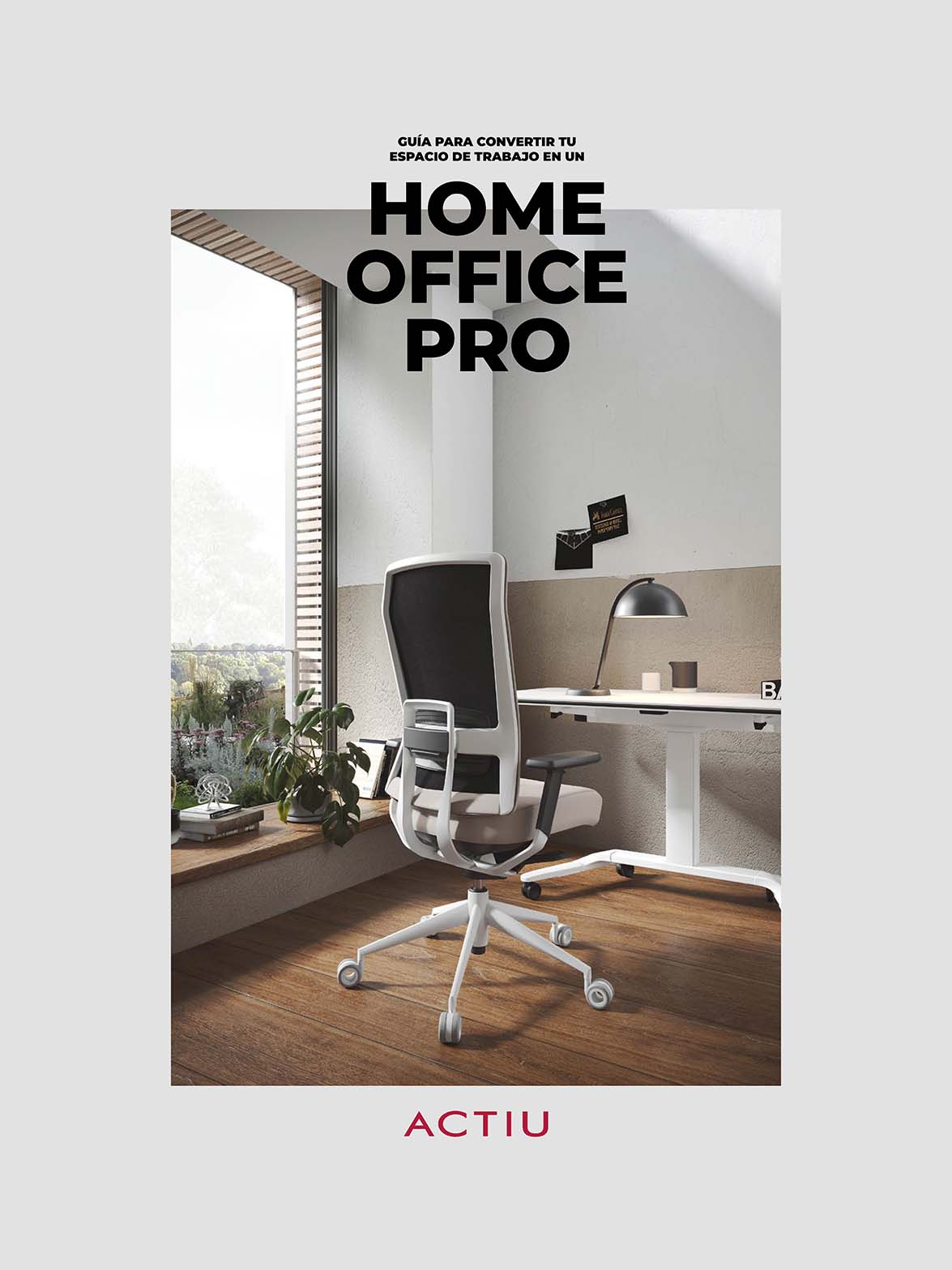 Created in cooperation with Jana Fernández, specialist in physical, mental and emotional well-being strategies, together with Actiu's interior design and brand team, the Guide offers guidelines on creating a Home Office environment that favours well-being and productivity.
Working from home is somewhere between working in a physical workplace and working remotely, and it affects not only logistical issues, but social, emotional, and physical issues, as well. Remote working requires a different approach to working from home and presential work, by creating a specific physical workspace "within the family space". On this basis, it is time to lay the foundations of this new labour paradigm and also to rethink traditional ways of working, for those who will at some point return to the office.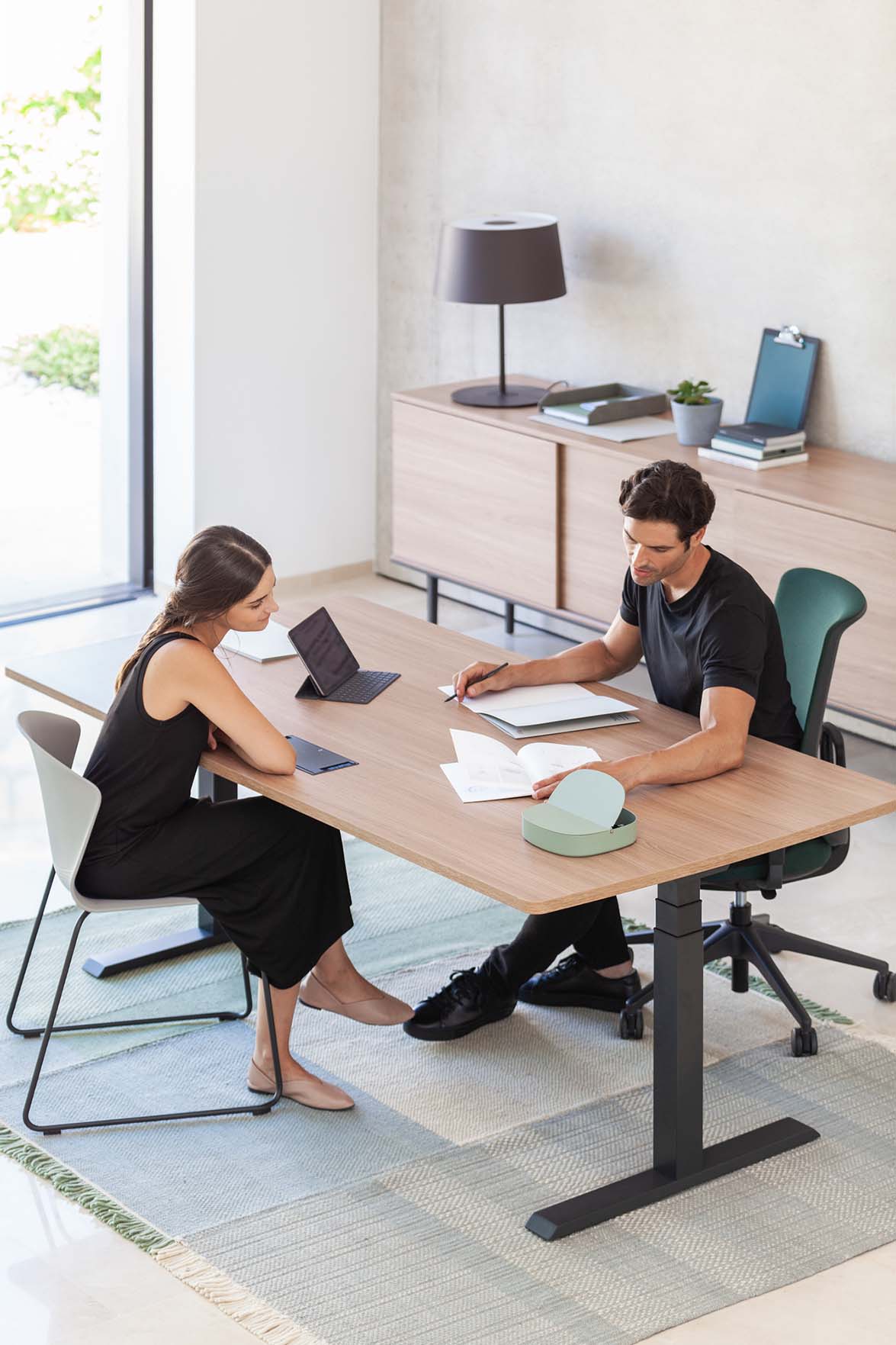 Soledat Berbegal, Consultant and Director of Brand Reputation at Actiu
Soledat Berbegal, Consultant and Director of Brand Reputation at Actiu states that "the Guide aims to raise awareness about the importance of the physical environment and its influence on providing physical, mental and emotional well-being to people. We want to help people create their space so that it enables them to feel better and work more efficiently. In this sense, a functional table or an ergonomic chair are not just elements of the room, but high-performance professional work tools that take care of and help users".
The Guide offers tools and resources to maintain physical well-being through the workspace, mental well-being through working time, and emotional well-being through work relationships, regardless of where one works.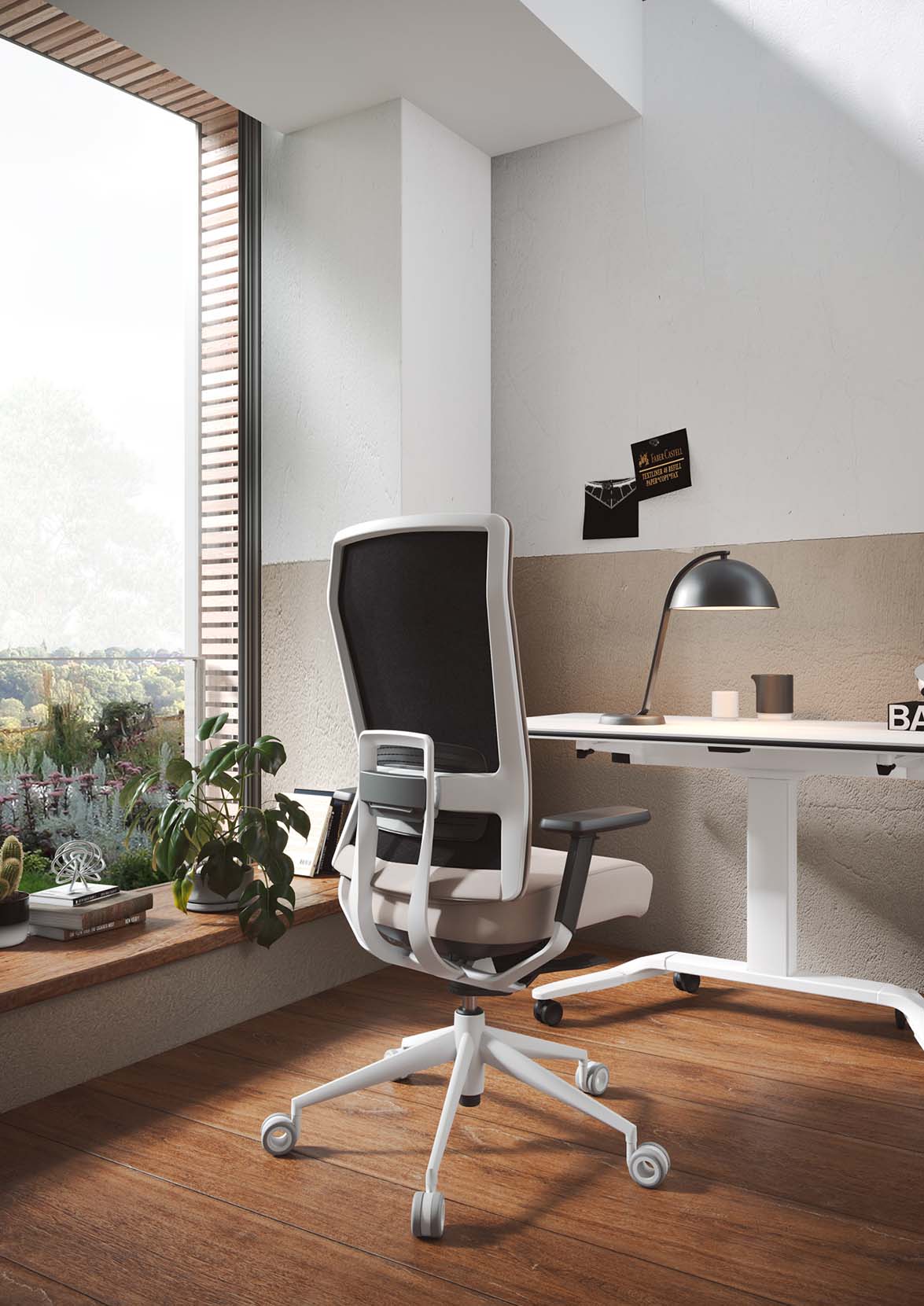 Top tips for remote working in a Pro Home Office
Physical space. Create a specific workspace within the family space.
Equipment. Be aware that you are working and that you need to have adequate equipment to cover both your professional and domestic needs; this may also be provided by the company.
Time management. A flexible schedule is set by the individual, based on their productivity, customer availability, personal responsibilities...
Work measurement. Performance, achievement of objectives and completion of projects.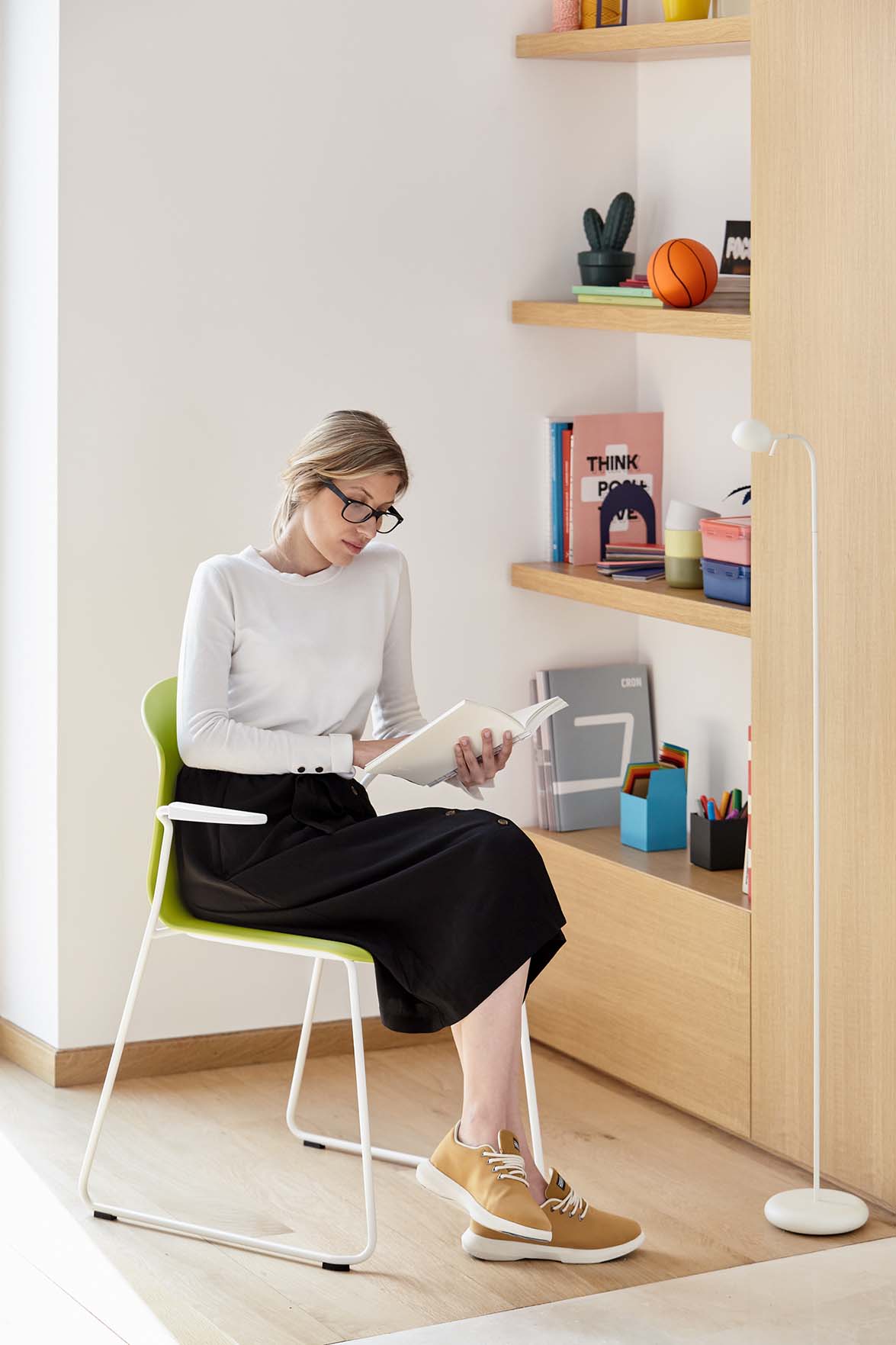 Aspects to consider
Physical space: it is essential to choose the right place. Regardless of the working schedule, it is preferable for the chosen space to be removed from televisions and transit areas, to avoid distractions and interruptions.
Once the space has been chosen, it is important to ensure that it is tidy, well-decorated and well-lit. Create a small soft seating area for reading and relaxation.
This space must be healthy, favouring furniture and materials that are sustainable and free of formaldehyde - recyclable materials, low consumption equipment ...
Ergonomics: When choosing the furniture, it is a priority to guarantee ergonomics with UNE-EN certified furniture that prevents injuries and facilitates proper performance. Don't forget to incorporate a movement and exercise routine for a healthy body and mind.
Management and Planning: In the Home Office, the work routine can be affected by personal life. Spreading out working hours in small blocks serves to promote the work-life balance. It is possible to plan schedules according to the tasks of the day and the times when one is most productive. The working day must end accordingly with the time that has been set beforehand, provided that all responsibilities and objectives for the day have been achieved.
Maintaining a high level of attention is essential. To do so, it is advisable to group the tasks by how much attention they require, dedicating the most productive period of the day to the group of tasks that need the most attention. In addition, a harmonious working space is important to avoid non-work elements that cause distractions and interruptions.
Good habits: it is essential to acquire habits that help improve work performance and personal relationships at work
The goal is to achieve a healthy lifestyle that firstly impacts health, and then all areas of life - work, family and social alike. To do so, you must eat well, move well, rest well, manage stress and know how to enjoy life.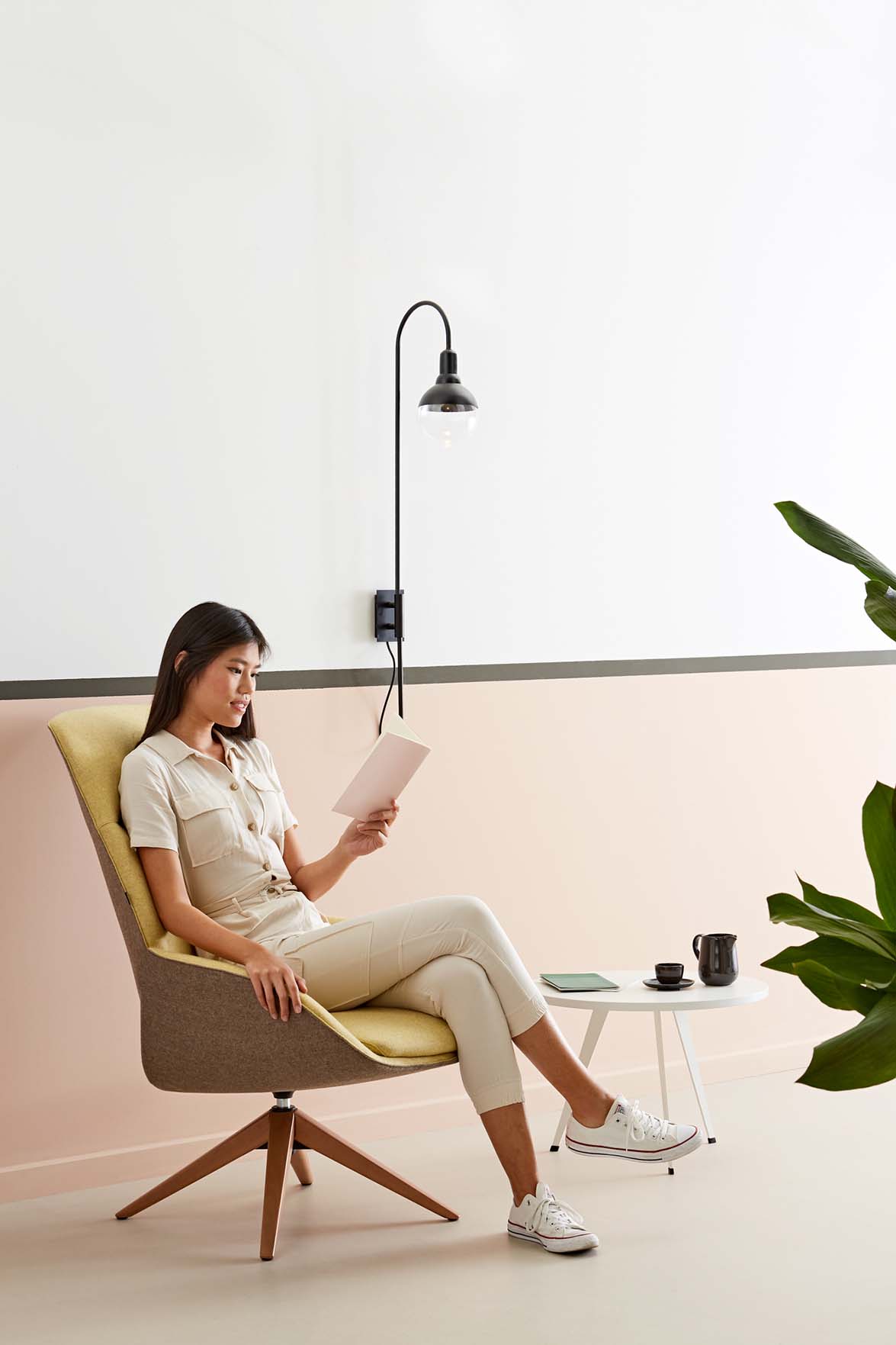 The guide includes suggestions for each of these areas:
Nutrition, exercise, techniques to rest better, to manage stress and to live better by developing love, gratitude, self-compassion, enthusiasm and experiences.
Source: Actiu
Read more news related Actiu published at Infurma
Visit the Actiu website
Visit the Actiu sheet at Infurma