In a space located at Hall 5, Stand F09-G06, Italian Brand Bonaldo will be exhibiting at the Salone del Mobile in Milan the new collections designed by Bartoli Design, Alain Gilles, Ryosuke Fukusada, Jarrod Lim and many others...
title="Más..." />
Kadou Coat Stand. Design: Ryosuke Fukusada
Kadou is a coat stand that evokes the shape of a traditional Japanese vase of flowers. The name, appropriately, means "the art of flowers". The base of the stand can be illuminated and it can be used as a lamp.
Behind this product is the idea of showing Western culture a typical item of Japanese tradition, revived in a modern key by contemporary materials, shapes and colours. Often, many Japanese items are designed in a spontaneous way and are therefore functional and natural in shape. (Ryosuke Fukusada)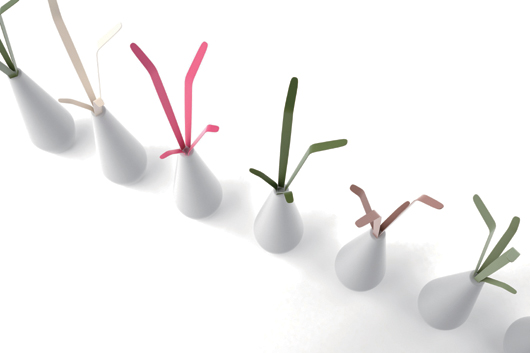 Octa Table. Design: Bartoli Design
Octa derives from the Greek word "okta" and the Latin word "octo", meaning "eight" - the number of legs that make up the table. This table has been designed for Bonaldo by Bartoli Design.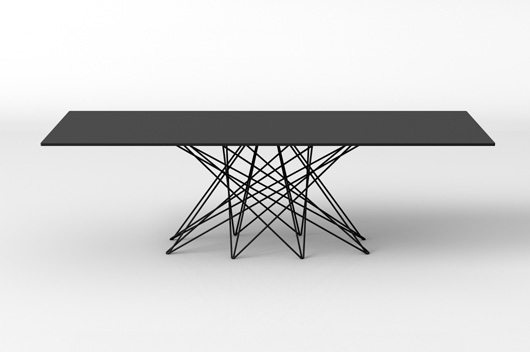 The idea of a table with metal rod legs was created by playing pick-up sticks. Ordered chaos, lightness and filigree are just a few of the characteristics that this product may bring to mind. This is a product that desires to be unusual and elegant. (Bartoli Design)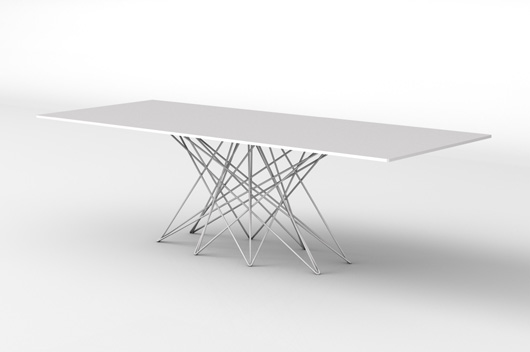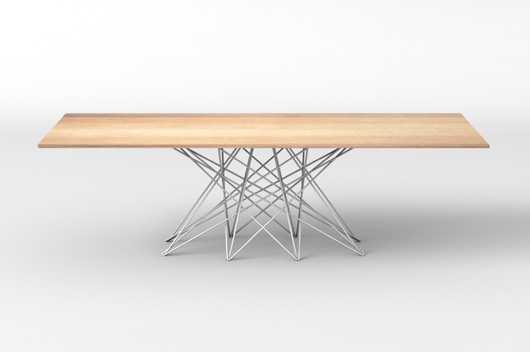 Contrast Bed. Design: Alain Gilles
The basic feature of this bed is the headboard, which can be "dressed" with various coverings: a modern, customisable revival of the classic textile bed. Contrasting options: as though your bed could have multiple personalities, one contrasting another.
The headboard is the soul of the bed: this bed offers numerous coverings which can be changed within its lifetime or even just follow the seasons or changes in taste and mood. (Alain Gilles)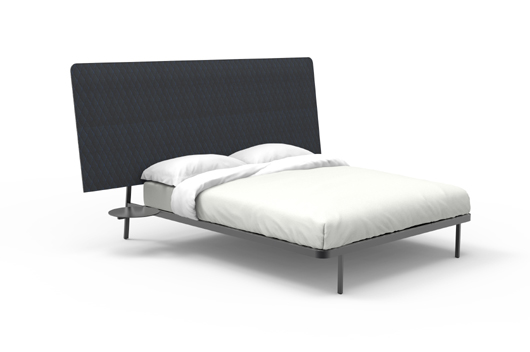 Orion Coffee Table. Design: Jarrod Lim
Painted steel threads in various diameters form the base of Orion: overlapping rings give the coffee table an architectural look that is softened by the opaque glass of the table top.
The idea of the Orion coffee table came from a photography exhibition: spectacular photos showing the circular path that the stars create while the earth rotates. The name Orion was chosen because it is one of the brightest constellations and one of the easiest to recognise. (Jarrod Lim)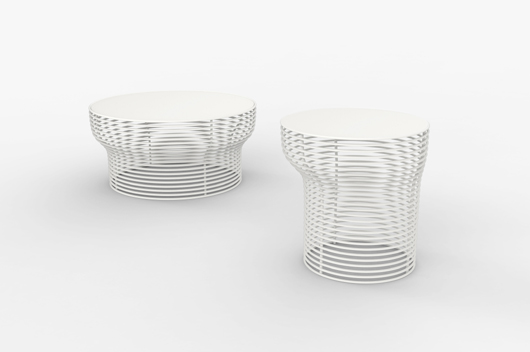 Source: Bonaldo
Read more news related Bonaldo published at Infurma
Visit the Bonaldo website