Event space on a grand scale at Interzum 2013: across around 4,500 square metres in hall 10.1, the textile production phase involved in the manufacturing of a car seat will be demonstrated - alongside everything that goes with it, beginning with the design and cross-sectional imaging on a computer, then on to the cutting using the latest-generation automated cutting systems, all the way through to the final manual assembly of the finished product.
With this engaging idea, which should ensure even higher visitor numbers in this hall, Koelnmesse has been able to recruit leading lights from the CAD/CAM industry for this world-class trade fair, including Expert Systemtechnik, Gerber Technology, Lectra and Topcut-Bullmer.
interzum is not only the largest trade fair for materials and tools for furniture production and interior design, but it also represents innovative concepts aimed at providing industry visitors with the perfect mix of information and inspiration. For 2013, project manager Matthias Pollmann and his team have been joined by external project coordinator and clothing engineer Ulrike Roosen in planning a particularly impressive event space in hall 10.1. This special event area will cover around 4,500 square metres in the Textile & Machinery segment, where an entire production line for the manufacturing of a car seat will be recreated. "We are convinced that this realistic production process will form an exciting mix of event space and product presentation, and that it will draw in a large number of visitors", says Matthias Pollmann.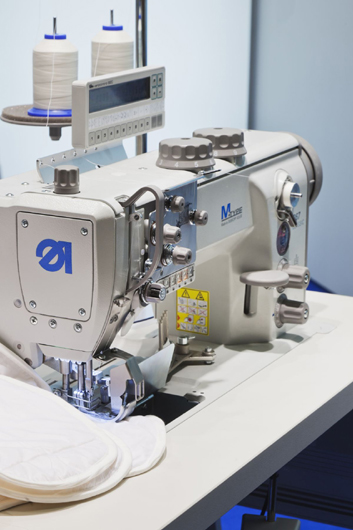 The production line will lie in the midst of around 400 companies presenting in hall 10.1. The production of a leather cover for a seat unit is to take place several times a day, accompanied by tours of the special exhibition. It will deliberately put the spotlight on the trade fair segment Textile & Machinery, as intended by Ulrike Roosen: "This represents a unique opportunity for the audience to experience various systems from leading technology providers in combination in production - in other words, machine to machine. Here, we want to present superior, neutralised expertise to gain the greatest possible information value. This unusual concept will ensure a high level of interest and intense visitor traffic in the hall, which we are looking forward to."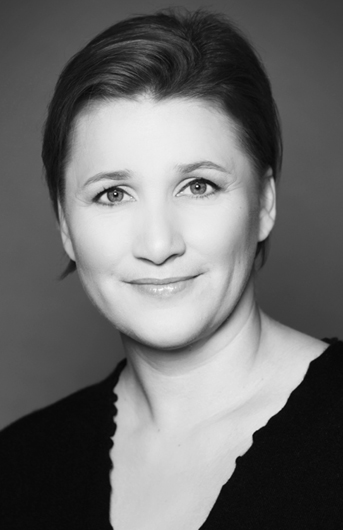 Ulrike Roosen
The production line can be found in the centre of the event site and runs along the entire length of the space available. After the CAD segment, in which the necessary production pieces are constructed on the screen and optimum layer images are formed, the leather is cut in the CAM segment using state-of-the-art leather cutters. In order to demonstrate various technology solutions, the production line divides into two branches here, which later join up again. Then it's time for some sewing, as it's here that special leather machines prove their technical progress. This is followed by the "Manual assembly" segment, in which an experienced leatherworker explains his movements. The special "Branding and rivets/eyelets" area is where small leather preforms are created, on which simple work steps such as embossing/labelling and creating eyelets are demonstrated. The climax comes in the form of a premium camper van, in which seats like those produced along the line are fitted, as well as a relaxation space and catering area.
The next interzum will take place from:
13th - 16th May 2013
Cologne, Germany
Source: Interzum
Visit the Interzum website