Spring is coming... apartament. ERA Architects recreates a sunny spring day
ERA Architects studio presents its interior design project carried out in the Eixample district of Barcelona, an open and versatile apartment where spaces flow with each other avoiding boundaries. Lighting, colors and furniture have been designed to simulate outdoor spaces.
As the visitor enters, an ambiguous and versatile space is welcoming as a Spring day in a Barcelona terrace.
The entrance hall has a bench, high ceilings in sky blue, kitchen-bar, original wood frames and outdoor bulbs lighting. Everything to recreate the environment of a picnic with friends in Barcelona during a Spring break.
The marble island bar extends the party to the small and low corridor with sky blue ceiling that lights up the texture of the original brick wall that accompanies the visitor along the apartment. The imperfect wall, brutalist and precious, marks different stages of its construction and draws waves of ceramic layers down the corridor to reach the living room.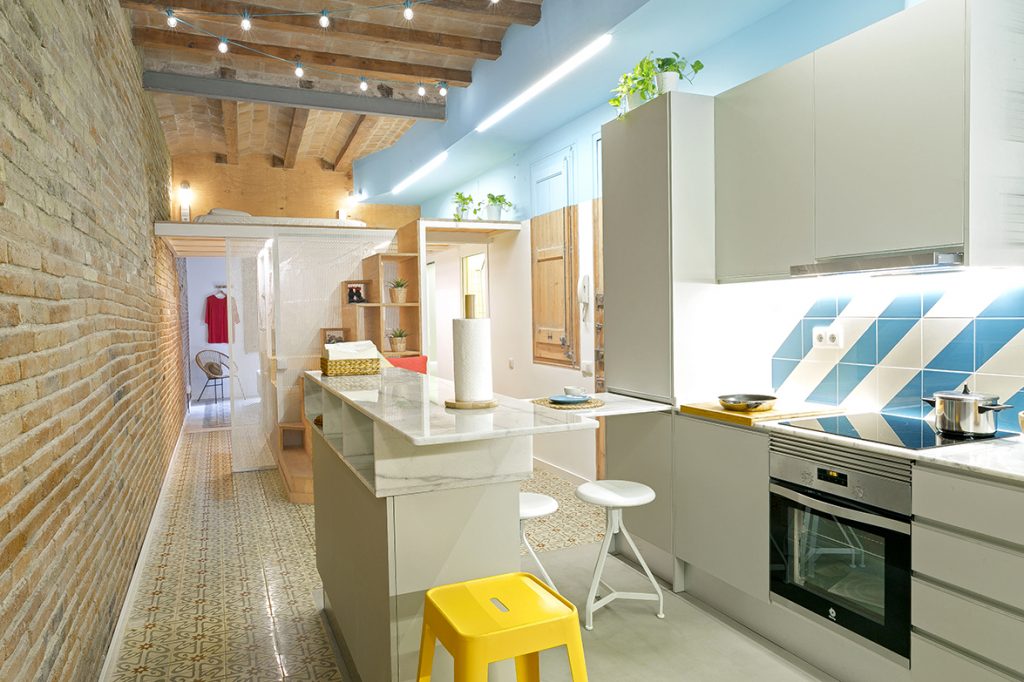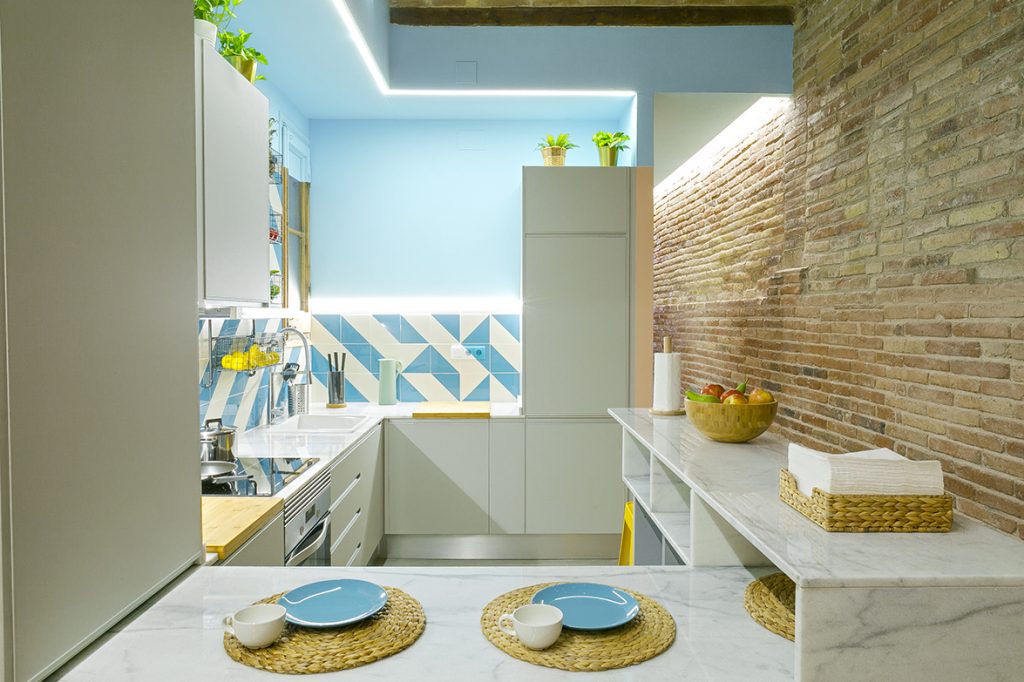 After that tunnel with blue sky, the great room appears splendid revealing again the elegant heights ceiling typical of the Eixample district of Barcelona. The whole room faces the original balcony giving access to the patio facing South. The balcony and old gallery are dyed in pink coral to sift the light of that ambiguous space with personality that mixes the best of an interior and exterior spaces to offer a perfect place for a siesta.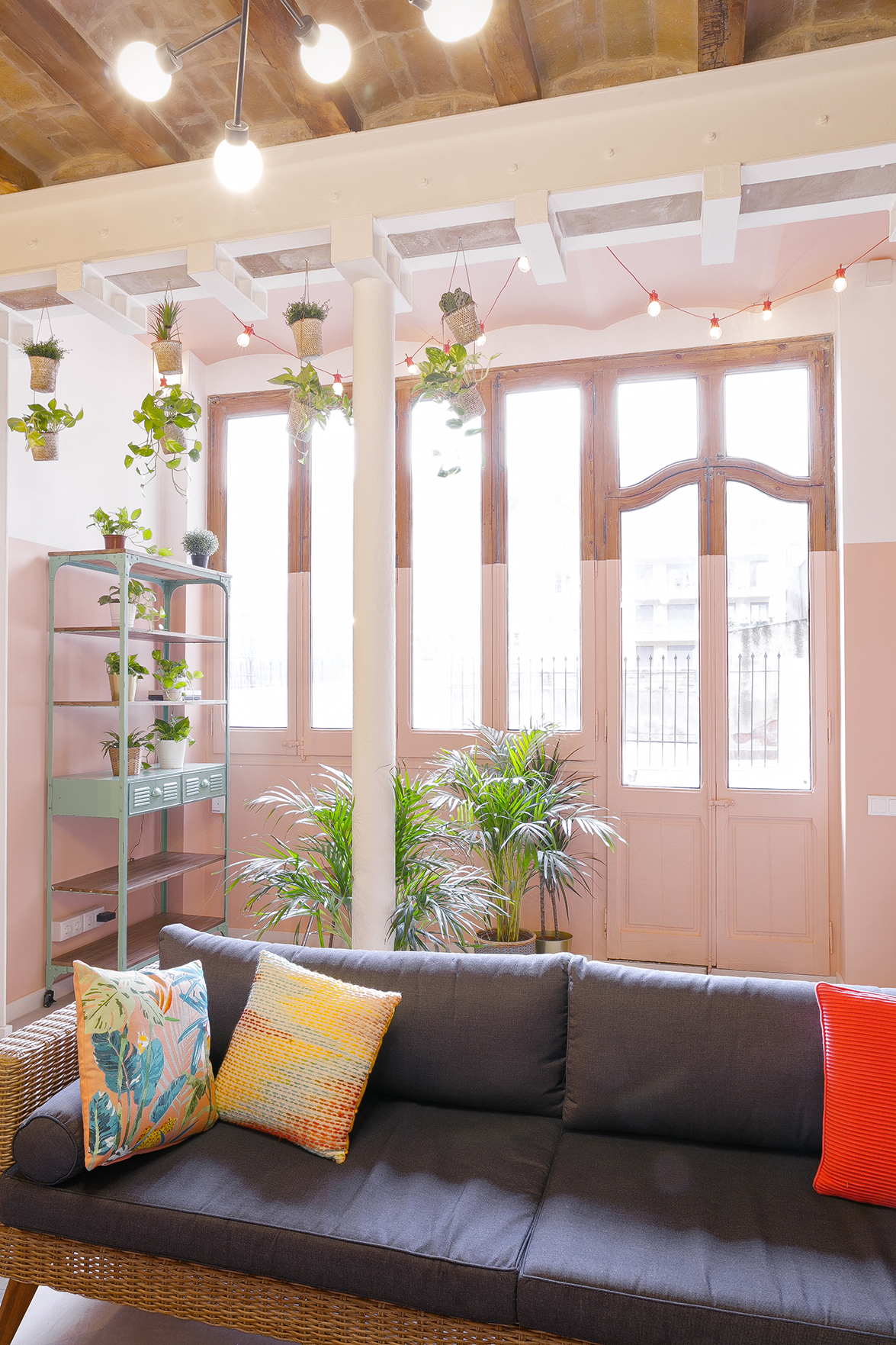 The main bedroom is connected to a double dressing room open through two sliding doors made with recovered doors recovered.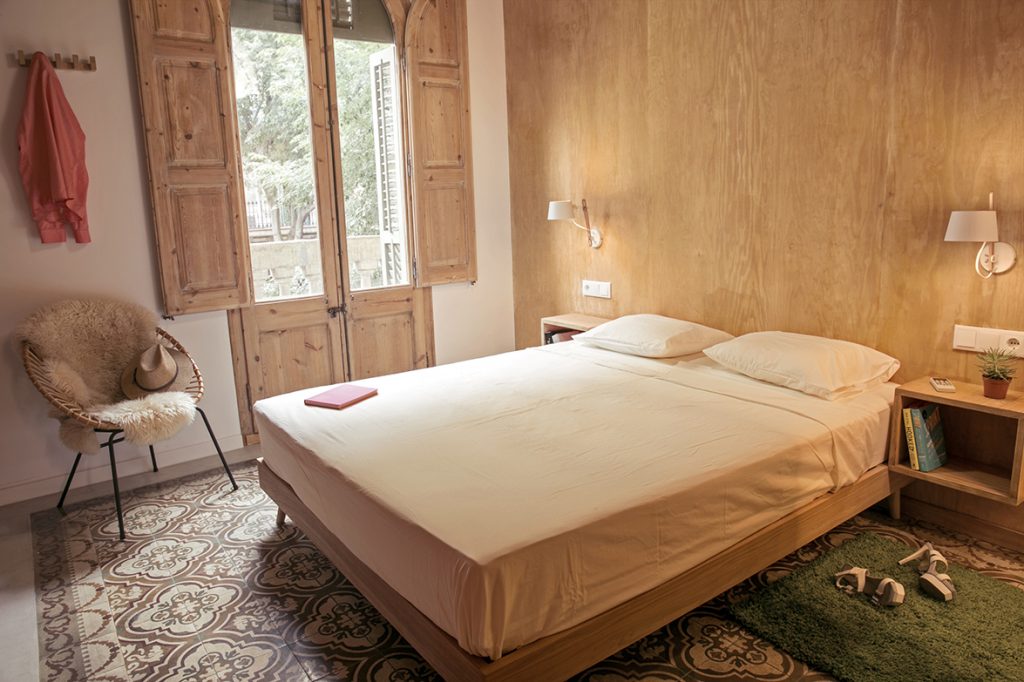 The first dressing room gives access to a large bathroom that claims to have a bathroom-suite character.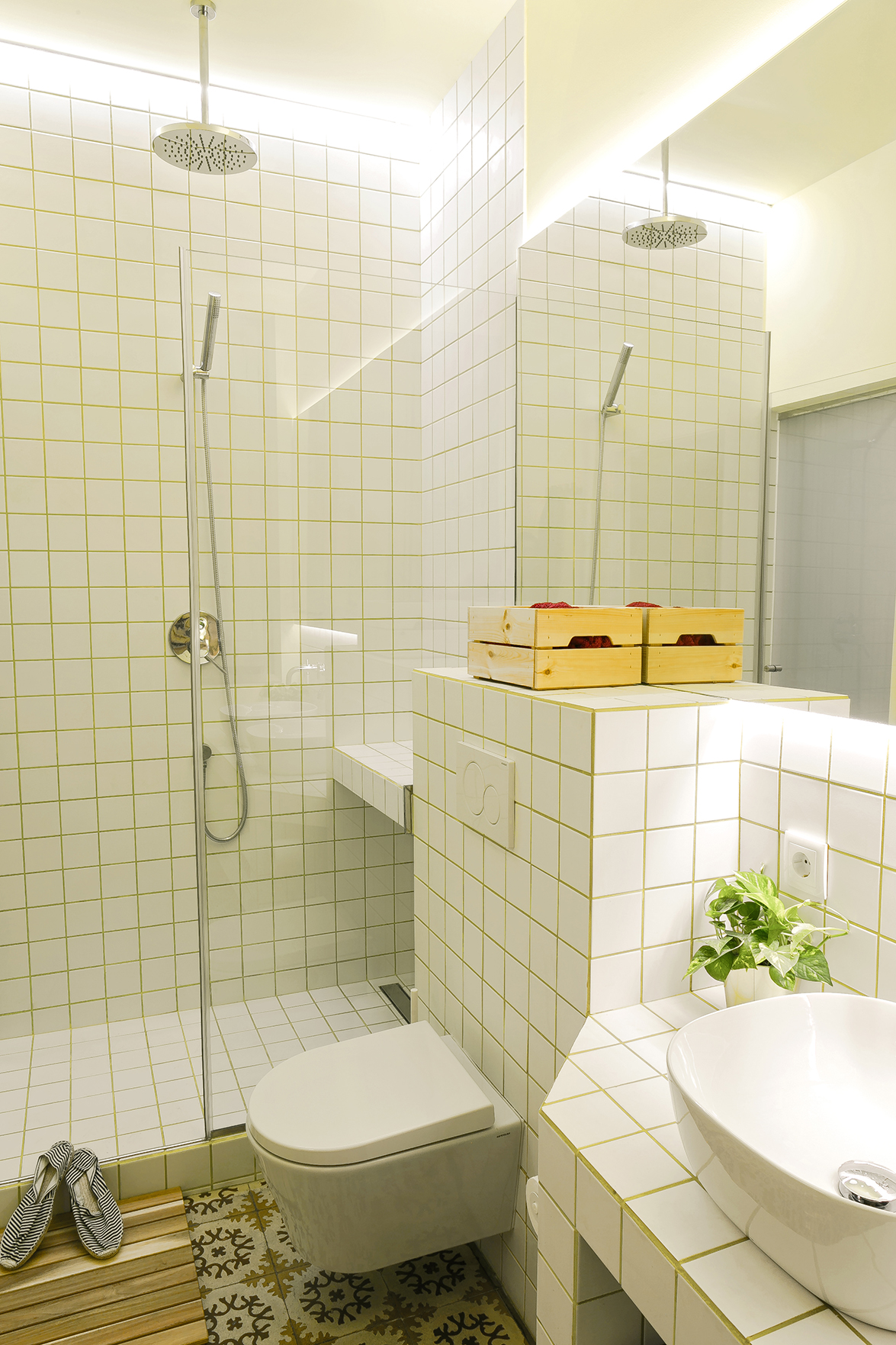 The second dressing room gives access to an elevated loft to be climbed using a shelf-ladder in front of the entrance.
That staircase-shelf divides the intimate dressing room with the entrance welcoming area and the open kitchen. It also hides a perforated sliding metal door that makes an optical moiré effect when moving in front of another perforated.
At the base of the staircase-shelf, there is a bench-drawer to give storage support to the helmets and jackets of the guests to this Barcelona Spring welcome party.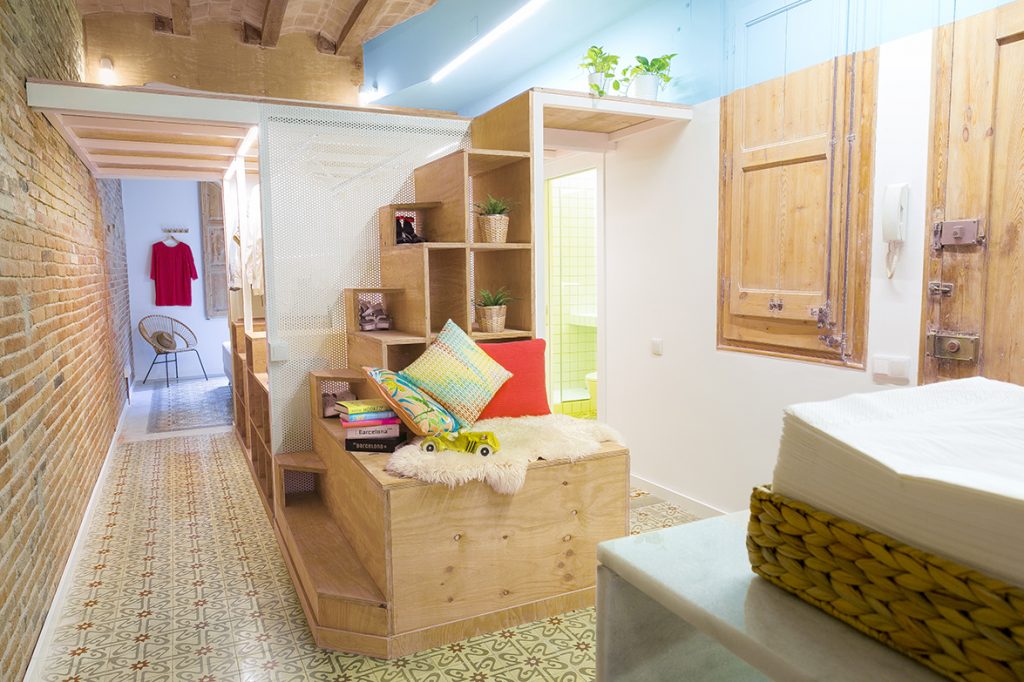 CREDITS
ERA architects
Team: Esther Rovira, Aitana Mulero, Jorge Martín
Photos: Hugo Finlay