The expansion strategy of Actiu in the world has now enabled showrooms to be in the principal cities of Europe such as Madrid, London, Paris, Dusseldorf and recently in Portugal. Actiu began its relationship with the Portuguese market more than 25 years ago. The attachment to the neighbouring country, its professionals and the strong internationalization strategy which has carried the brand in recent years, has made the company invest in this new space, making this committment to the future a reality.
On Thursday 8 March 2012, Actiu officially opened its new showroom in the capital of Lisbon, in a strategic and accessible location with which the company wants to have a closer relationship with the Portugese market and establish a direct contact with professionals linked to architecture, design and prescription; a space designed to experiment, beyond the personal work space. A meeting place for analysis and reflection on the new working method; co-working, open space and all that pursues a more inspired and human space, committed and respectful of its surroundings.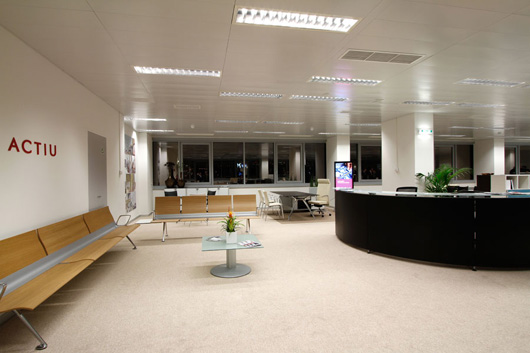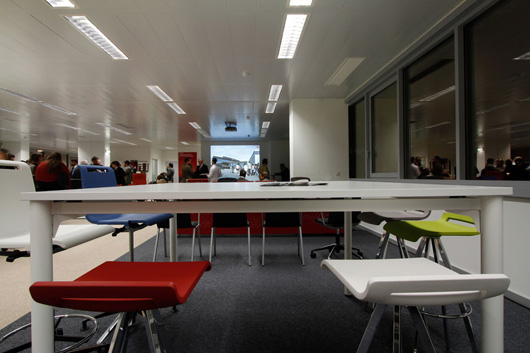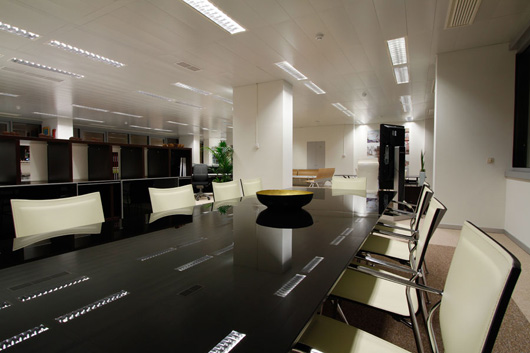 At this event, Vicente Berbegal, president and founder of Actiu group and Marcos Gonzalez, International Director, emphasized that the objective of this new space is to be dynamic and experimental for partners and prescribers; a space to get to know and touch the product, where you can work and obtain the support you need in the definition of new projects. Luis IIharco, Sales Manager in Portugal, was responsible for officially closing the ceremony in front of more than seventy attendees, thanking the owners and developers of the building for their support and publicizing the attainment of the LEED GOLD certfication awarded to Actiu Technological Park in 2011, for its efficiency and sustainable architecture.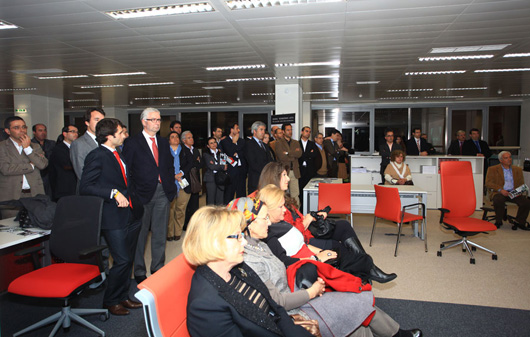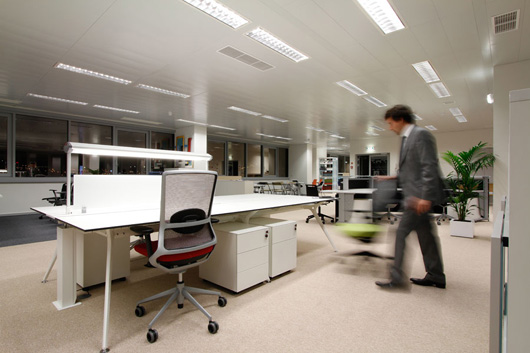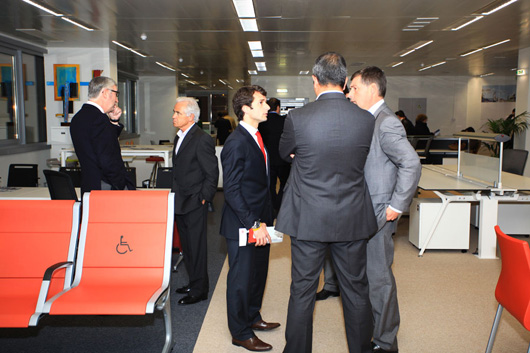 The exhibition area, of more than 500 squared metres, is situated on the 8th floor of 'Duo Miraflores' building, in the new Miraflores Premium Business Centre, a place that complies with the values that defines this brand; transparency, brightness, efficiency, quality,... and it has an interior space divided into several areas that show concepts and different product types, converting this complex into an asset that improves the quality of life for the people who work in it.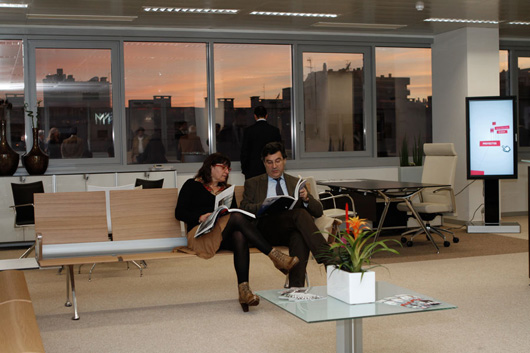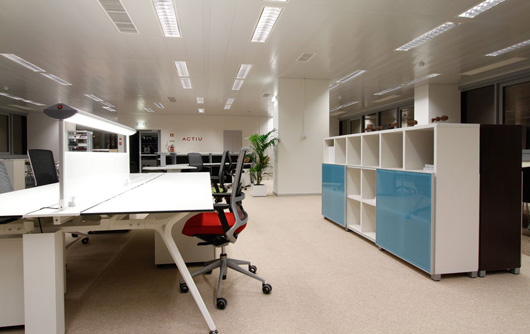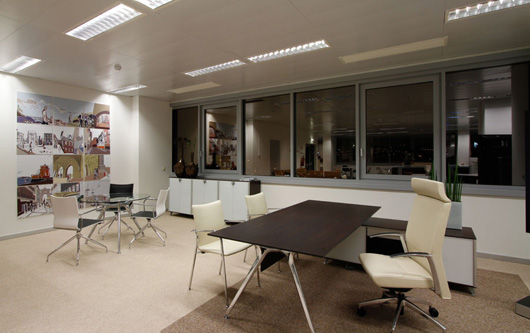 Read more news related Actiu published at Infurma
Read the special articles of Actiu published at Infurma
Visit the Actiu website