The Mimeo™ chair, designed by Studio Fifield and produced by Allsteel, has been bestowed the prestigious Green Good Design Award 2017 conferred by The European Centre for Architecture Art Design and Urban Studies and The Chicago Athenaeum: Museum of Architecture and Design.

Designed by Milan-based designer Bruce Fifield and developed using Allsteel's Design for the Environment protocol, Mimeo™ features a 100% post-consumer recycled polymer used in the back frame, base, and back carriers, resulting in a total of 39% post-consumer recycled content for the chair. Mimeo™ is level® 2 certified to the ANSI/BIFMA e3 Furniture Sustainability Standard; Indoor Advantage™ Gold certified for indoor air quality; and features a third-party-verified Environmental Product Declaration, which evaluates the chair's environmental impacts throughout its life stages.

The state-of-the-art materials are combined with a design aiming to echo the human body. Its IntelliForm™ back structure resembles the spine, whereas the 3D knit is the 'skin', warm to the touch, breathable and responsive, distributing pressure and delivering initial support where it is needed. The flexible back carrier acts as 'muscles', adapting to different shapes and responding to changing physical forces as users move from one activity or posture to another. The back uprights, the 'bones', support users and transfer their weight in a controlled manner to the ground, via the weight-activated mechanism concealed below the seat.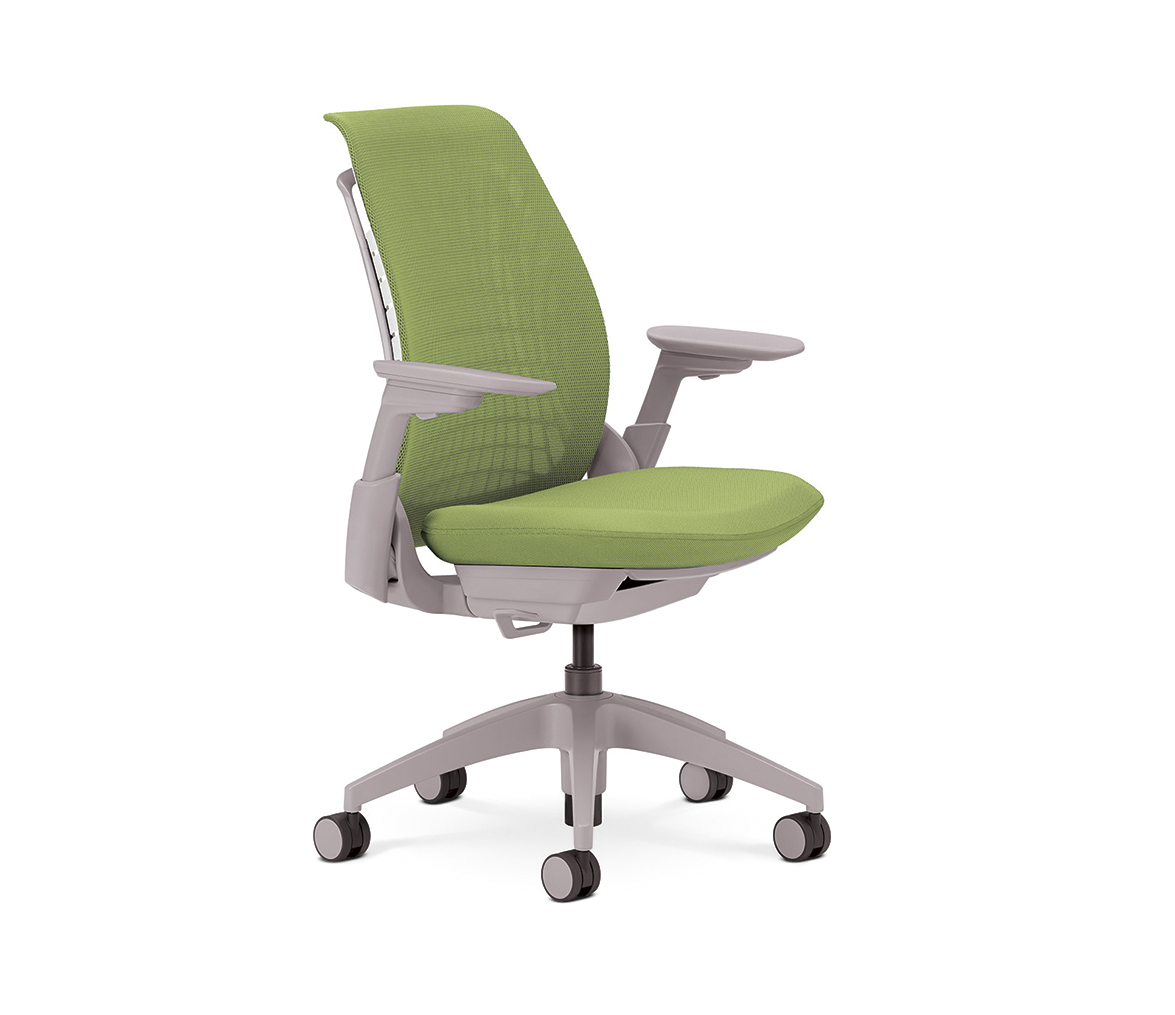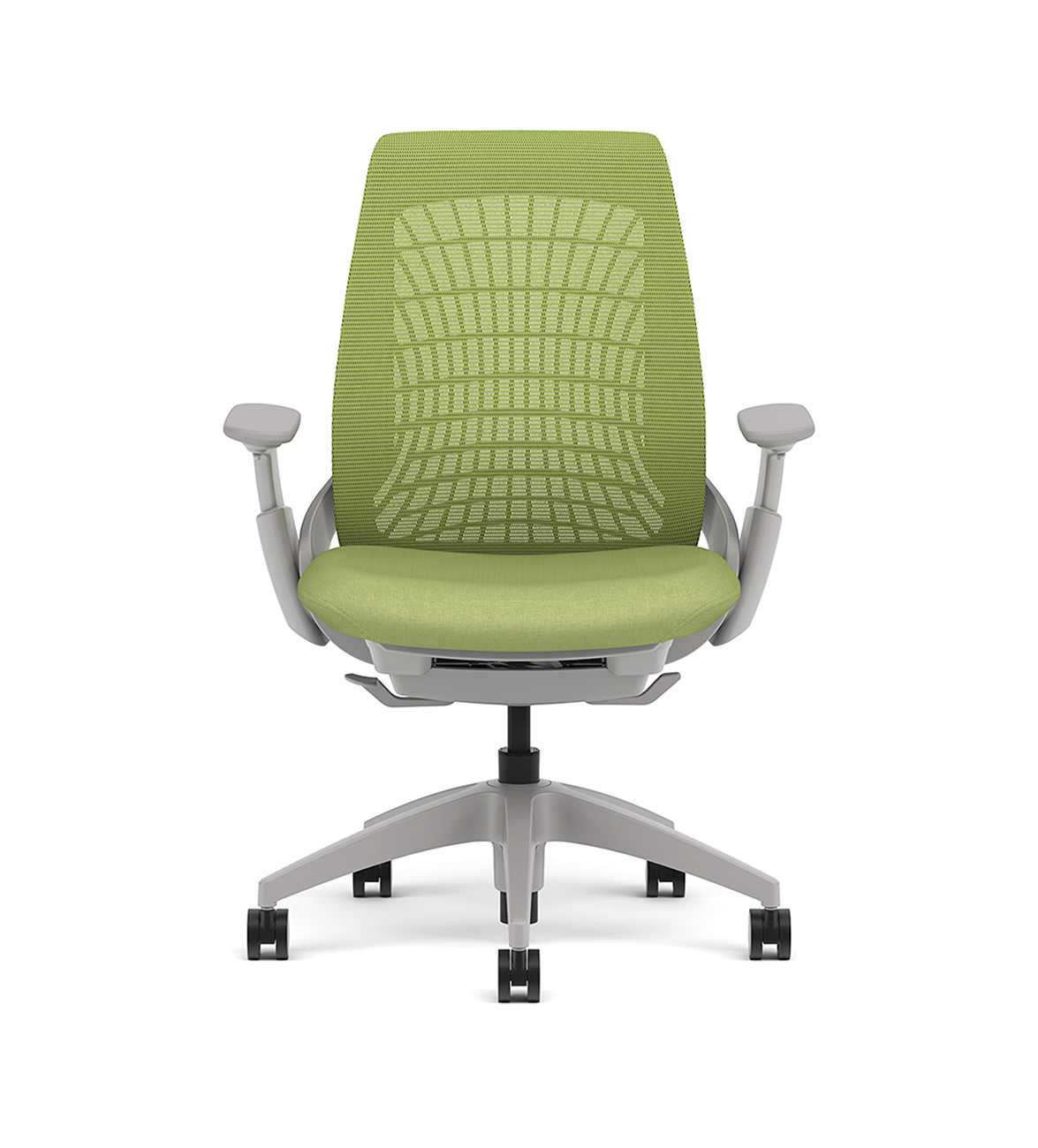 Bruce Fifield, founder of Studio Fifield, says: "Designed to accommodate today's users and support cross-functional interaction in active workplace environments, Mimeo™ masterfully combines a comprehensive selection of sustainable material with user ergonomics, aesthetics in design and product engineering. This product has been developed with an acute attention to how a minimal amount of carefully selected polymers can provide the maximum amount of comfort and support. Plus, a specific study has been conducted on the Mimeo™ 's impact throughout the extraction, manufacturing, production, use and end-of-life phases of its lifecycle".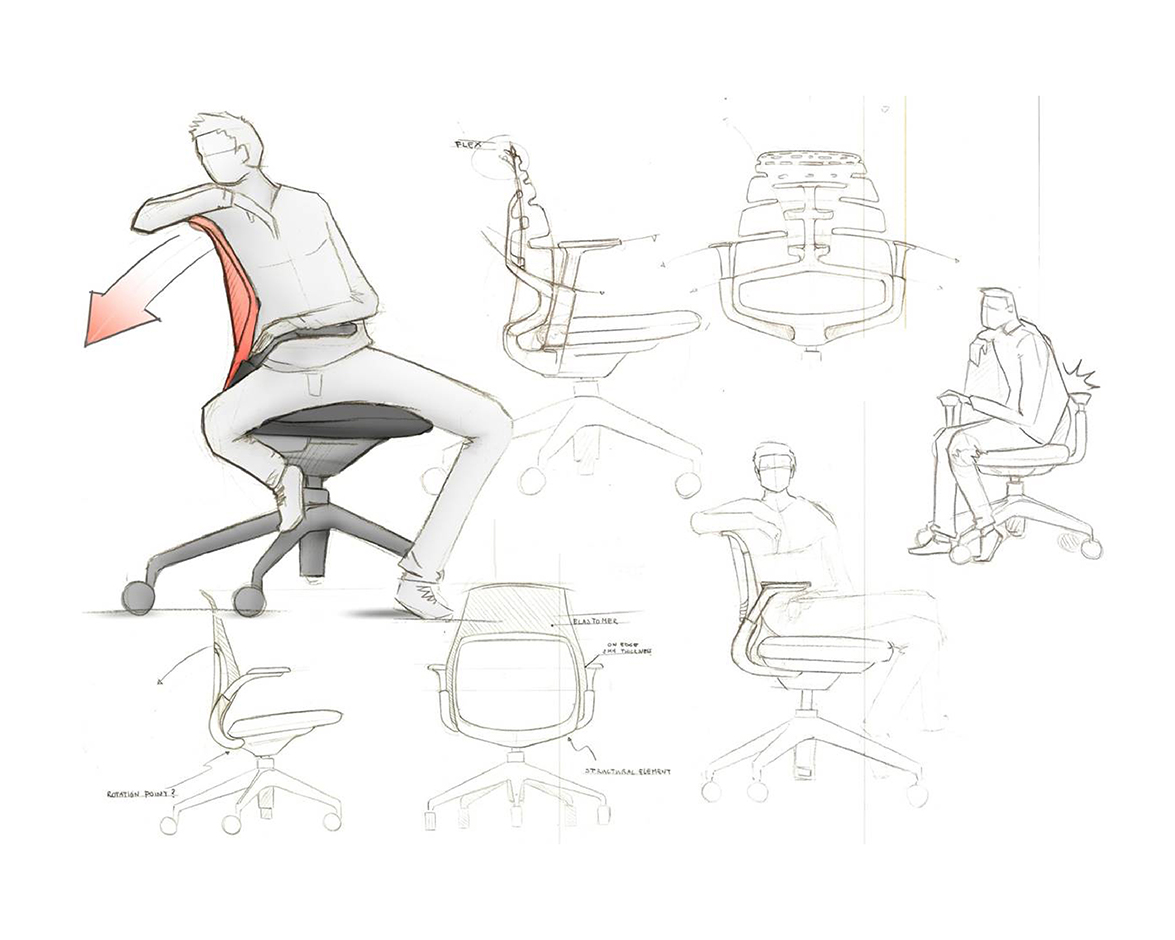 The Green Good Design Award follows the path of the Good Design Award, founded in 1950 by Eero Saarinen, Charles and Ray Eames, and Edgar Kaufmann, Jr. to promote and foster a greater public understanding and acceptance for Modern Design.

Source: Studio Fifield

Visit the Studio Fifield website