With Pharaoh, Danish company Lightyears, has once again succeeded in developing a product that reinvents the standards for pendant design. In addition to a precise, harmonious shape, Pharaoh, designed in collaboration with Hulger, is impressive in its unusual and spectacular form. The transformation between illuminated and non-illuminated is truly remarkable.
When the lamp is switched off, the shade appears to be mirror-like, reflective and robust. And yet, the moment the lamp is switched on, the shade takes on a metallic transparency, thereby making the light source visible.
The light source plays a pivotal role in this lamp design. The pendant is designed to gently frame and enhance the expression of the beautifully designed and eye-catching Plumen light source.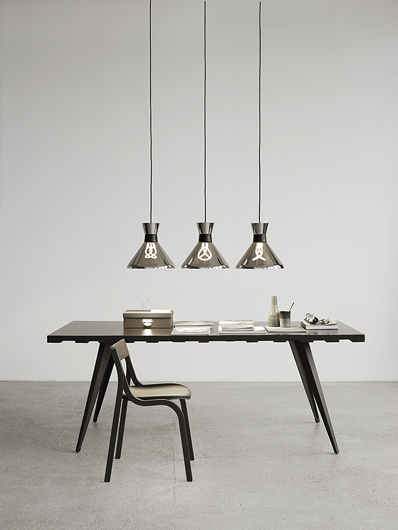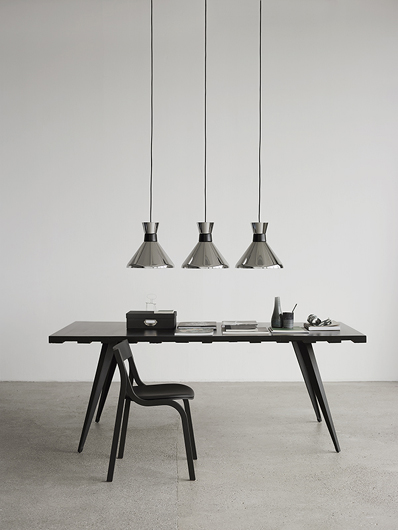 Pharaoh is made of injection-moulded ABS plastic with mirror coating and aluminium. The pendant has been developed in collaboration with the English design company, Hulger, which produces the Plumen light sources.
Pharaoh emits warm, dazzle-free direct light, which works well above e.g. dinner tables. Pharaoh comes with a Plumen 001 light source that gives out 680 lumen, which is the equivalent of a 55W incandescent bulb.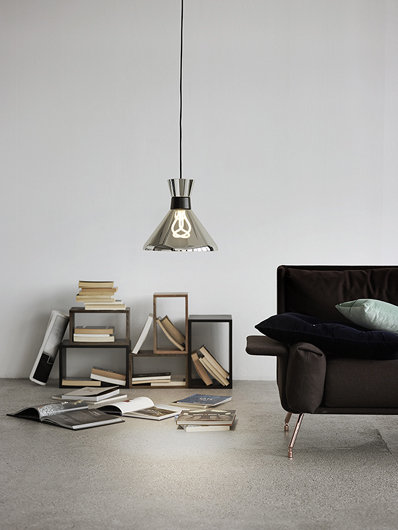 Pharaoh was launched at just closed Stockholm Furniture & Light Fair, and will be available in stores from May 2013.
Source: Lightyears
Visit the Lightyears website