Finnish company Nikari, continuing its "2012 Designs for Nature" project: 12 months, 12 products, 12 designers, presents this month the "July" stool, designed by Nao Tamura.
JULY stool is made of oak and elm. In multiples it creates interesting, sculptural seating displays for gathering spaces. The designer, talented Nao Tamura, was inspired by the look of wooden log bundles and woodcuts.
Like the previous 2012 DESIGNS FOR NATURE products, JULY will become part of Nikari permanent collection, so it will be available for purchase also in the future.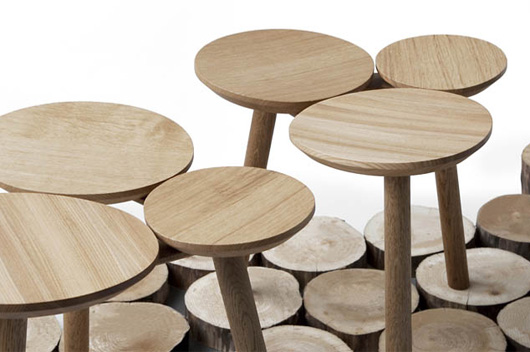 JULY will be exhibited at the Helsinki Design Open event 15 - 18 August in Rautatalo (Keskuskatu 3, Helsinki, Finland) www.helsinkidesignopen.fi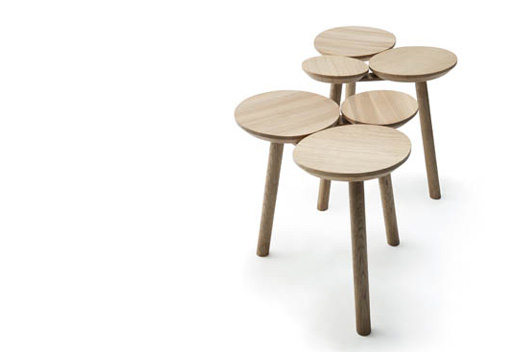 Read "Martí Guixé designs for Nikari the MARCH wall bench in the Project 2012 Designs for Nature"
Read "Alfredo Häberli designs "April" for Nikari in its project 2012 Designs For Nature"
Read "Nikari presents "May" chair, designed by Simom Heikkilä"
Read "New "June" chandelier, designed by Mikko Paakkanen for Nikari project 2012 Designs for Nature"
Photographer: Chikako Harada
Visit the Nikari website
Visit the Nao Tamura website