Cosentino Group, a leading global Spanish multinational consortium engaged in producing and distributing worktops made of quartz and other natural stones, has installed its products, from January, in 107 hotels around the world and has confirmed that it will supply its products to 227 new hotels over the next year.
Sandton Grand Hotel Reylof Gante Prexury by Cosentino
Since early this year, the multinational from Almeria had a turnover of 1.5 million euros with its business area "Diversia" which includes hotel projects. In 2011, this business area had a turnover of €700,000 for the group.
Emblematic hotels such as the Burj Al Arab in Dubai (Arab Emirates) (the only 7 star hotel in the world), the NH Eurobuilding in Madrid (Spain), Casa Camper hotel in Berlin (Germany), The Hotel designed by Jean Nouvel in Lucerne (Switzerland), the Crown Plaza Hotel in Semarang (Indonesia), the Hilton in Moscow (Russia), the Sandton Grand Hotel Reylof in Ghent (Belgium), the Ritz-Carlton hotel in Shanghai (China) or the Grischa Hotel in Davos (Switzerland) are all fitted out with exclusive Cosentino materials in their interior.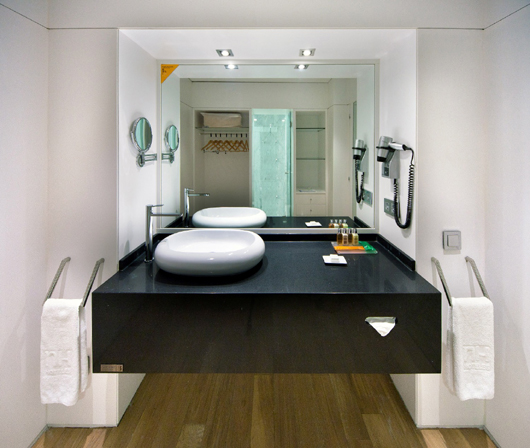 Hotel NH Eurobuilding Madrid Silestone by Cosentino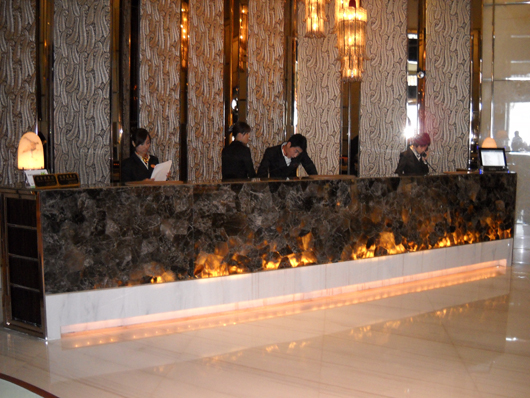 Hotel Ritz-Carlton Shaghai Prexury by Cosentino
Architects, designers and professionals from the hotel industry value Cosentino products for their sustainability, ease of maintenance, durability and design. The materials are ideal for use as buffet counters, worktops, counters, common areas, shower plates, toilets, floor covering, staircases, etc.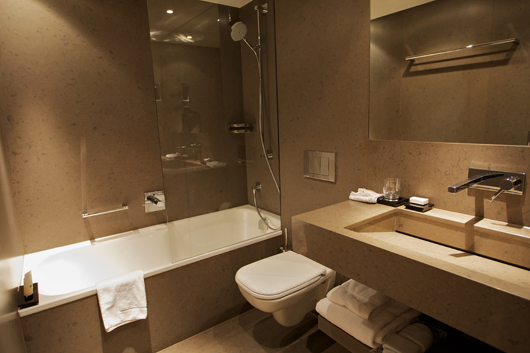 Hotel Grischa Davos Suiza Silestone by Cosentino
Silestone quartz surfaces, recycled Eco by Cosentino surfaces, the semi-precious stone Prexury by Cosentino surfaces, the protected granites Sensa by Cosentino and a range of natural stones make up the vast variety of aesthetic and technically flawless products offered by the Cosentino Group.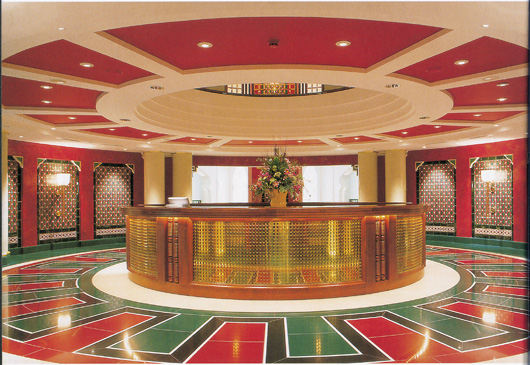 Hotel Burj Al Arab Dubai Silestone by Cosentino
Cosentino materials fully adapt to the needs of hotels integrating sustainability with the highest technical characteristics and an ideal design both in terms of the creation of new hotels and the refurbishment of existing hotels.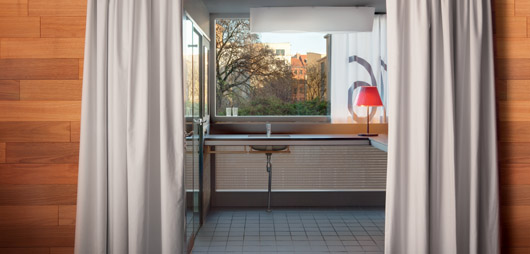 Hotel Casa Camper Berlin Silestone by Cosentino
For further information on materials for hotel projects: hotels@cosentinogroup.net
Source: Grupo Cosentino
Visit the Cosentino website