At the Salone Internazionale del Mobile 2012 in Milan, kitchen and bathroom fittings manufacturer Dornbracht presents a modern, new product range - SELV, designed by Sieger. SELV is a response to modern demands for open, honest design: Materiality, functionality and design recede into the space in which they are placed. As a result, the fitting compliments classic, modern and purist interiors alike.
"With SELV, we sought to develop a fitting that doesn't dictate the aesthetic of the owner's space", CEO Andreas Dornbracht explained. "Instead, the focus was on the person's life and individual sense of style, with the products from this range seamlessly fitting in."
The name SELV, is an appropriation of the word 'self'. The name underscores the openness of the range's aesthetic and its ability to slide into different worlds of style. In keeping with the ethos of 'Design yourself!' or 'Express yourself!', the name puts an emphasis on individual design ideas specific to the user, architect or interior designer, rather than the fitting itself.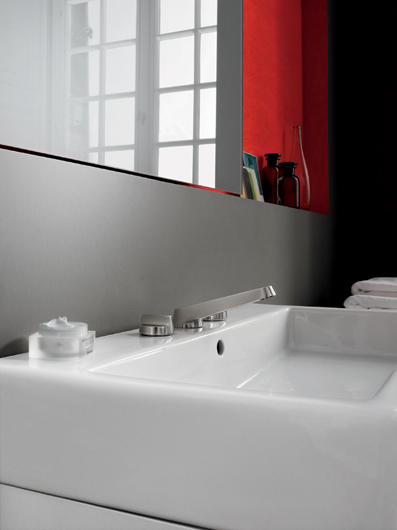 SELV fittings are characterised by a design aesthetic that priotitises well-being. Gentle, tactitle forms submit to surroundings whether the interior be pure and modern or classically inspired. This is a self-assured product that works as it should.
"The idea behind SELV is based on individuality and autobiographical style; two central themes of our time", explains Michael Sieger, Sieger Design. "Because the interplay of material, texture, design, surface and function is important to categorizing the range, SELV is addressed primarily to interior designers, modern grand hotels and private customers who have a clear sense of style, colours and shapes."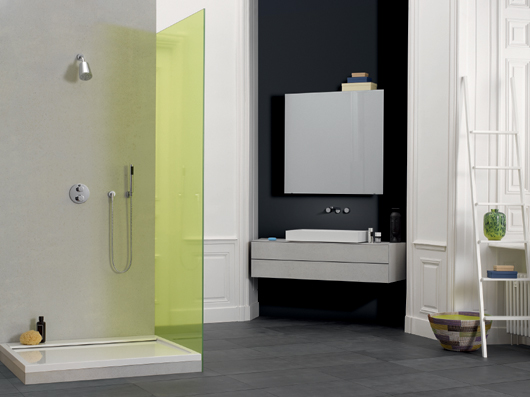 SELV is a complete product range with matching accessories, in chrome and platinum matt finishes. Available from the beginning of May 2012. The product was designed by Sieger Design.
Visit the Dronbracht website