Telling life and stories opened through the streets, alleys and squares that each of us travels every day. Reflecting the soul and the body of an entire metropolis, according to its simple plan.
Protagonist in the thirties of Charlie Chaplin masterpiece City Lights, the city becomes muse, and raw material for the creative work of designer Marco Vincenzi and Andrea Caturegli.
Conceived for the Lucca-based company Martinelli Luce, which for two years has firmly inserted in its catalog, the City suspended direct light is characterized by a cylindrical reflector in painted metal which shows a total white look, while inside, the colors are white, blue and yellow, depending on the tastes of the customer. But it is in the lower diffuser that the lamp reveals its true inspiration: the laser cutting of acrylic fact allows to reproduce the map of two of the most suggestive and romatic European destinations, Paris and Lucca, reflected by their mazy urban skeleton.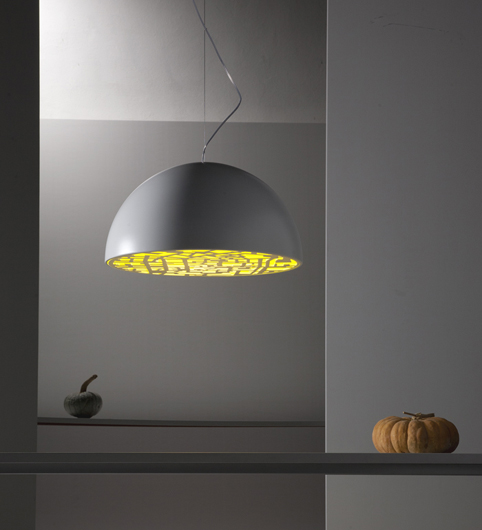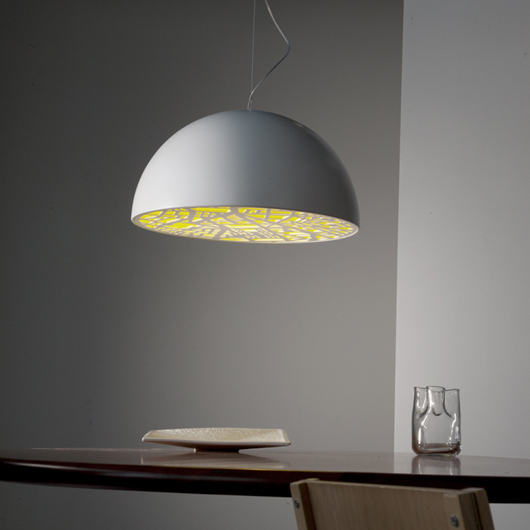 The laser technique used to reproduce a map of the city allows for maximum customization: profiles of capital, plans to metropolis but not limited to; any design can become an expression of form and light thanks to the versatility of Studi˛vo and to know-how production of Martinelli Luce.
Source: Studi˛vo
Photos: Benvenuto Saba
Read more news related Studi˛vo published at Infurma
Visit the Studi˛vo website
Visit the Martinelli Luce website