When your profession requires you to invest great amounts of creativity, multi-task, manipulate different materials and cover spacious surfaces where you unleash your full potential... you need furniture that adapts to all your needs.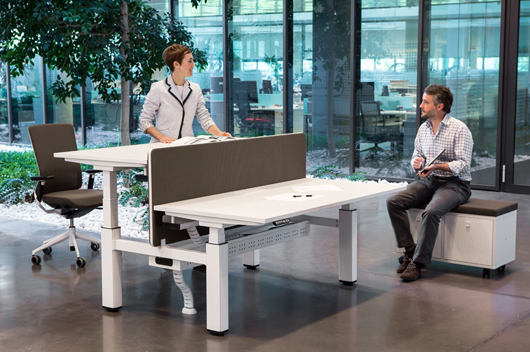 Mobility is an elevating desk by Actiu which was created for the purpose of bringing a new concept of work surfaces to architects, designers and in general to all those professionals that need to actively maintain their inspiration, preserving their health.
Are you ready to see something different? Log in and enjoy this story:
Current work spaces in which we integrate new technology and new habits, demand new solutions which incorporate dynamic furniture adaptable to the multi-generational face which is present today in the majority of work environments.
In a well designed environment, the professional has the opportunity to choose between a wide range of positions to do their work and switch between them frequently. It has been proved that when you can adjust the height of the workstation to the size of the user or to the task that they are going to do, then you can combine the possibility of standing and sitting during the working day, which not only increases health and well being, but also increases productivity.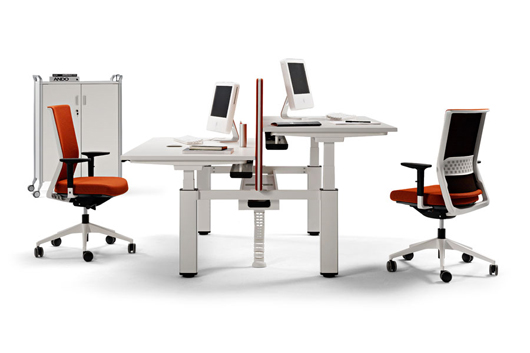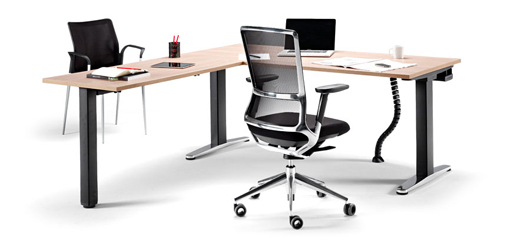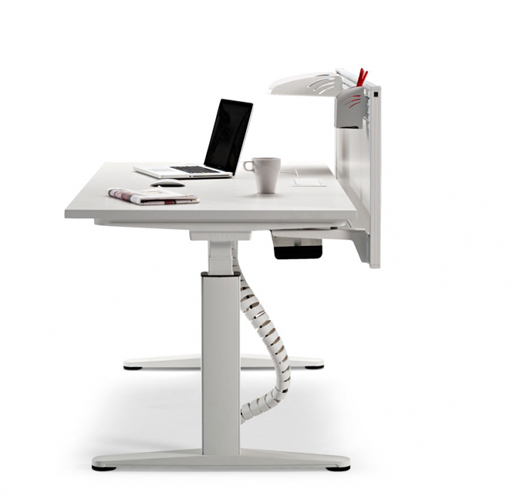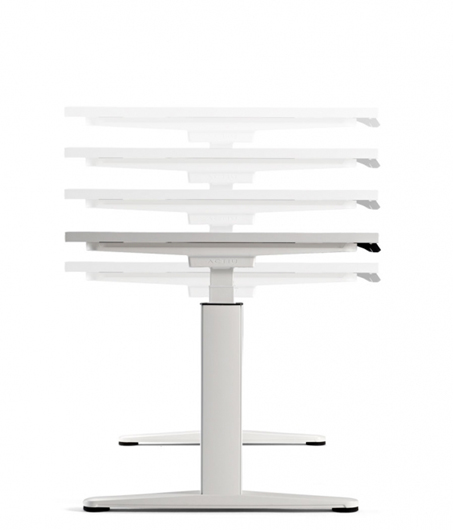 Javier Cuñado, from ITEMdesignworks, designed Mobility for Actiu, a program of elevated desks which sets new standards in the design of work spaces. Cuñado says, "Mobility offers a wide range of levels and models, which can be combined together, in such a way that the amount of possible configurations are enormous. A three dimensional furniture system, where the configurative concept seeks to address a broad spectrum of models and work environments. In addition, solutions for height adjustment are complemented with a third level for versatility of uses".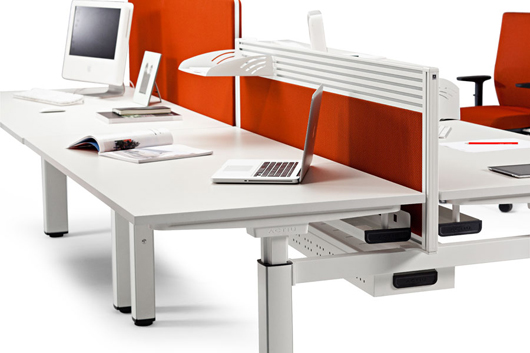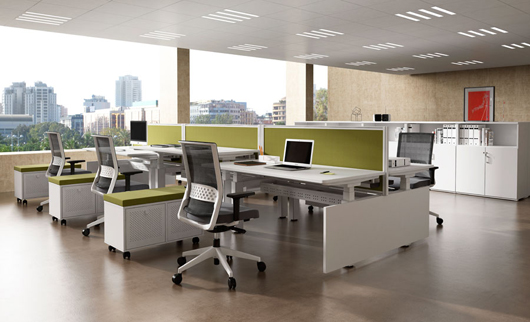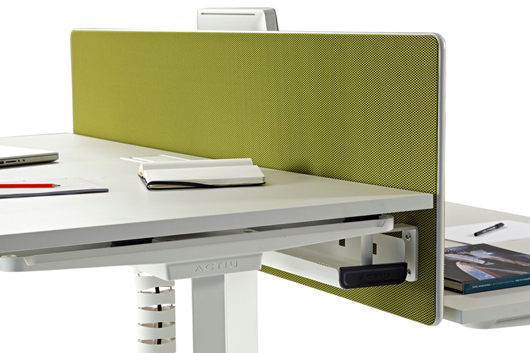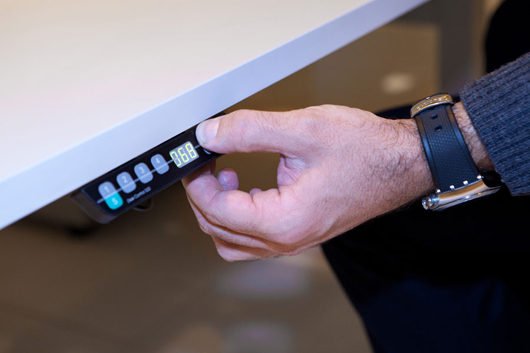 Advanced countries such as the United States, the Nordic countries and the Central Europeans have already legislated on the importance of applying ergonomic principles in the design of furniture and its distribution in work environments, including setting standards for new work spaces in which they contemplate a certain percentage of mobile positions.

Source: Actiu
Video produced by Kamestudio
Read more news related Actiu published at Infurma
Visit the Actiu website