Crespo lands at Camping-Profi GmbH on its European tour to present its 2020 novelties for camping and caravanning
CAMPING-PROFI GmbH was founded in 1998 and it has been established as one of the main wholesalers of camping and leisure items. Since 2005, Camping-Profi Gmbh is part of the group Trigano AG, which operates internationally, with a group turnover of more than 2 billion euros.
With a storage capacity of 40.000 m3 together with a team of 30 professionals manage a catalogue with more than 9000 accessories and 13000 spare parts. Camping Profi offers everything you can imagine to enjoy outdoors with your caravan, camper, camper, tent, etc...
Spanish company Crespo, specialized in furniture and items for camping and caravanning, participates every year in its pre-season fair, which brings together the main manufacturers of leisure vehicles and accessories. This year, in line with the current trends in technical fabrics, Crespo proposes a new complete collection with the comfort of a home furniture but with special features for its outdoor use:
Nature Elegant:
- Fabric with repellent treatment to liquids and therefore prevents stains of any kind. To check it out, visitors were able to throw a glass of water over the chair and check how it flown down to the floor without being absorbed by the padded.
- Pleasant and natural touch.
- Special manufacture without side seams and closed Backrest.
- Modern and cosy aesthetics, rare in this type of folding furniture, with epoxy anthracite painted structure.
- It can be used in both garden and travel (Caravan, motorhome, camper, camping, etc...)
- Some parts of its components are recyclable.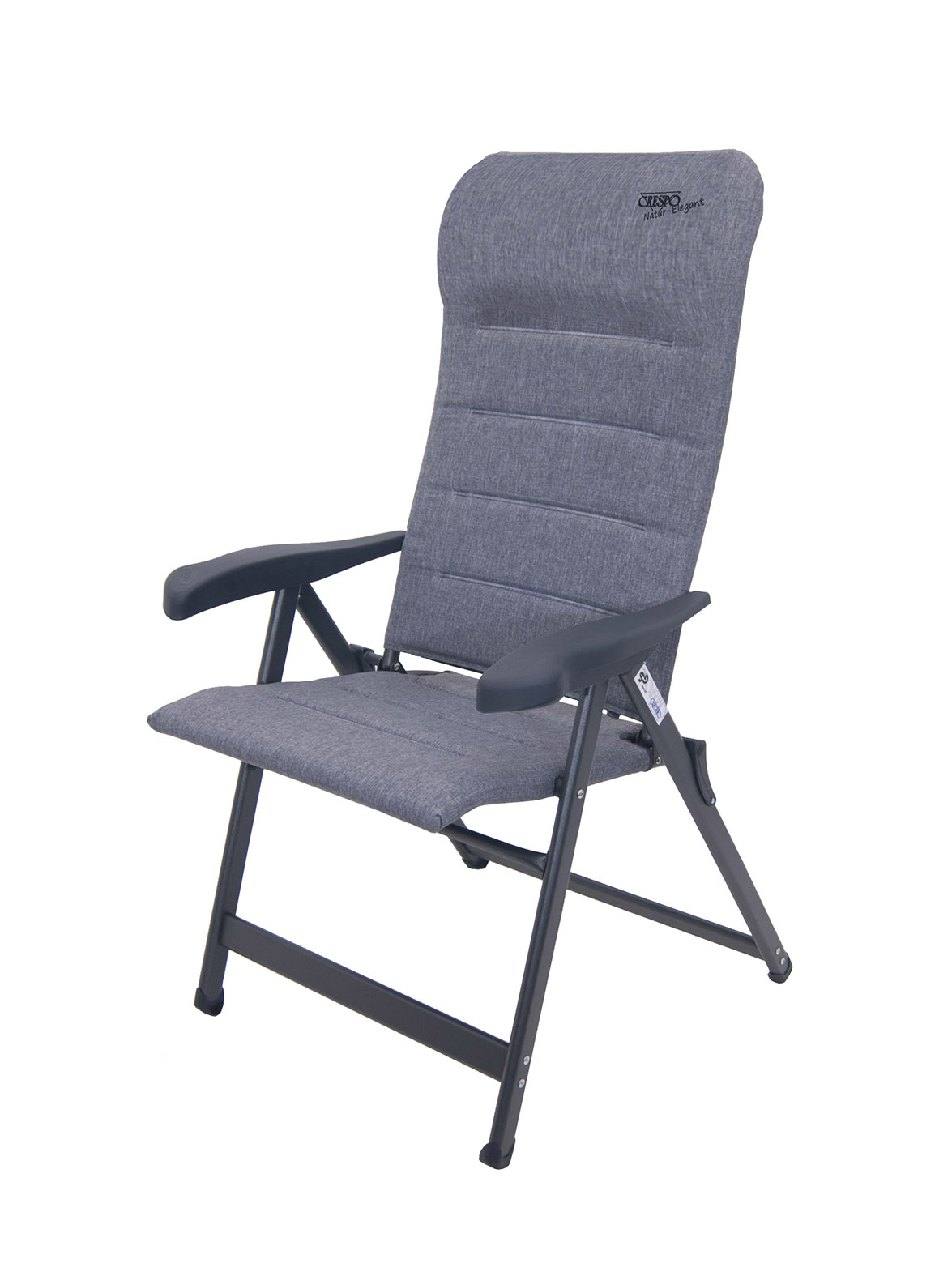 On the other hand, we have to highlight the fantastic reception that the rest of the news has had, for its studied design and functionality:
Ultra-Compact Set of table + 2 stools AP/203-CT AP/203
Users highlighted the versatility of this set, which with only 4.32 kg weight includes two stools (large and small) and a table of 66 x 49 x 48 cm.
The folding set only measures 66 x49x4cm, as the stools fit that has only 4cm thick.
Although it is evident that its greatest attraction lies in the little space it occupies, we cannot forget that it also enjoys the legendary resistance Crespo: the table holds 50 kg and the stools 90 kg.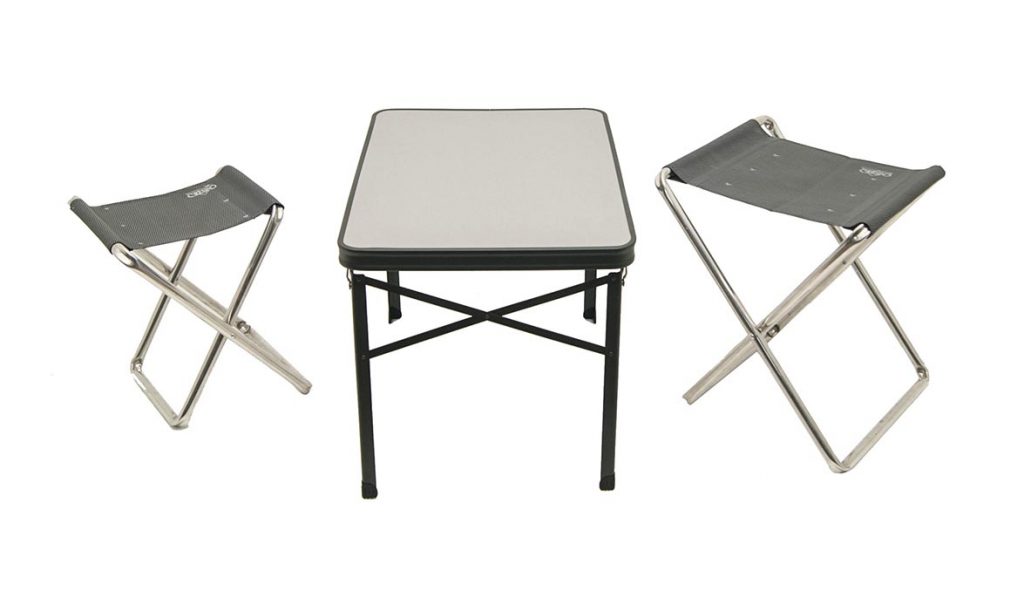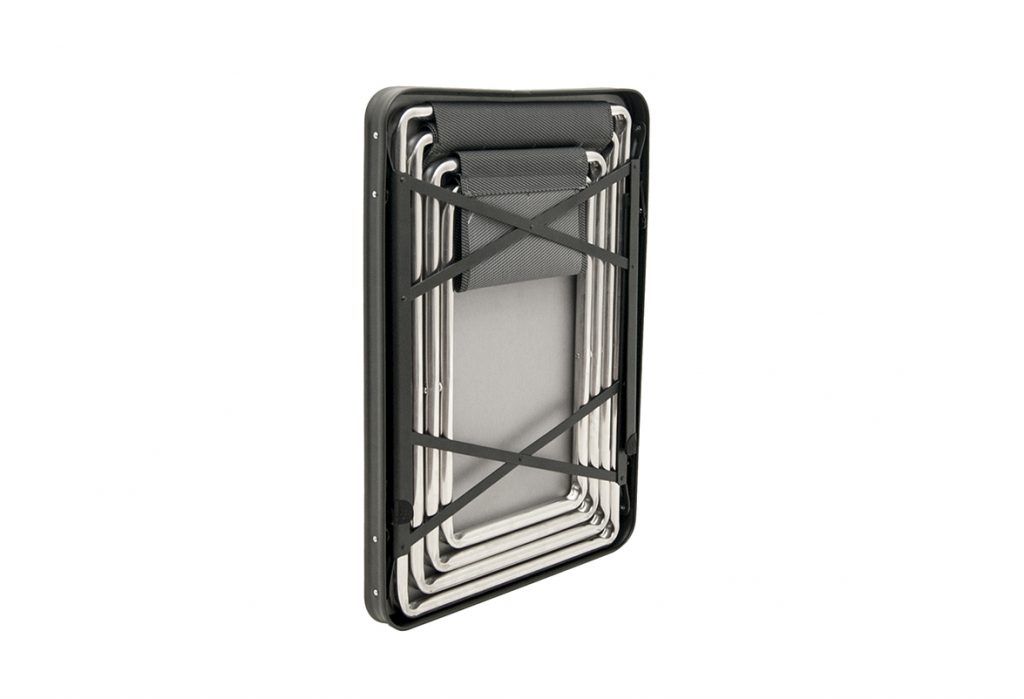 AP / 102 rack closet
This closet has been designed mainly to be placed in the motorhome / caravane garage (although it can be also used outside).
Its could be guide it to the exit of the heating, in order to facilitate the drying of large garments (avoiding to have them in the cabin, when they are wet).
Features:
- Front roll door to see and access all the content.
- Very simple to open taking only a couple of mouvements.
- Rings to fix to the floor and walls of the garage.
- Measures: 100 x52x50 cm, valid to save big garments.
- Extraordinarily light: weight 3.34 kg
- When you don't use it, you can folded against the wall (look at the picture).
- Transport bag included.
- Legs with stabilizers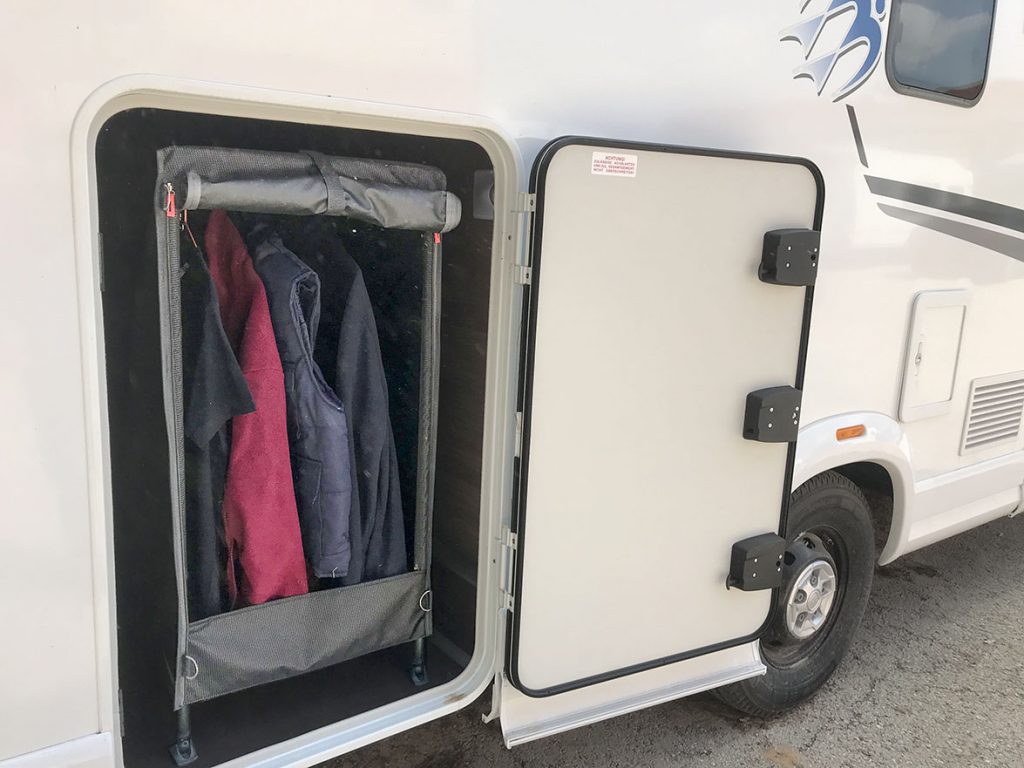 After two intense days, Camping Profi concluded its annual event with a fantastic dinner with live music. It has been a meeting full of optimism, given the good perspectives of the sector face to 2020 and the boom of leisure vehicles.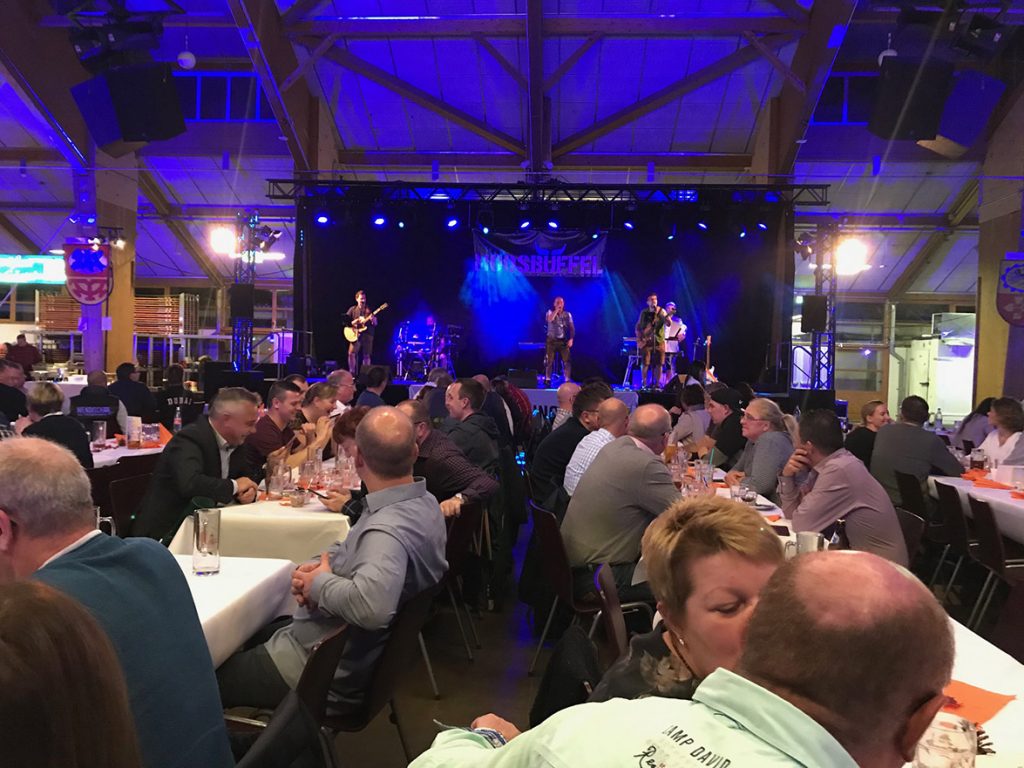 Source: Crespo
Read more news related with Crespo published on Infurma
Visit the Crespo sheet at Infurma