RS4 Home, fill your home with goals and laughter with the new football table by RS Barcelona
RS Barcelona introduces its new RS4 Home football table. A piece designed to enjoy at home and to make up the good habit of playing with the family.
The RS4 Home is the new foosball table that joins RS Barcelona's most playful collection. Designed to be another member of the family at home and to play with your loved ones. For all ages. For sharing. For doing it up yourself and, when the match starts, you set the rules of the game. A must on any Christmas gift list.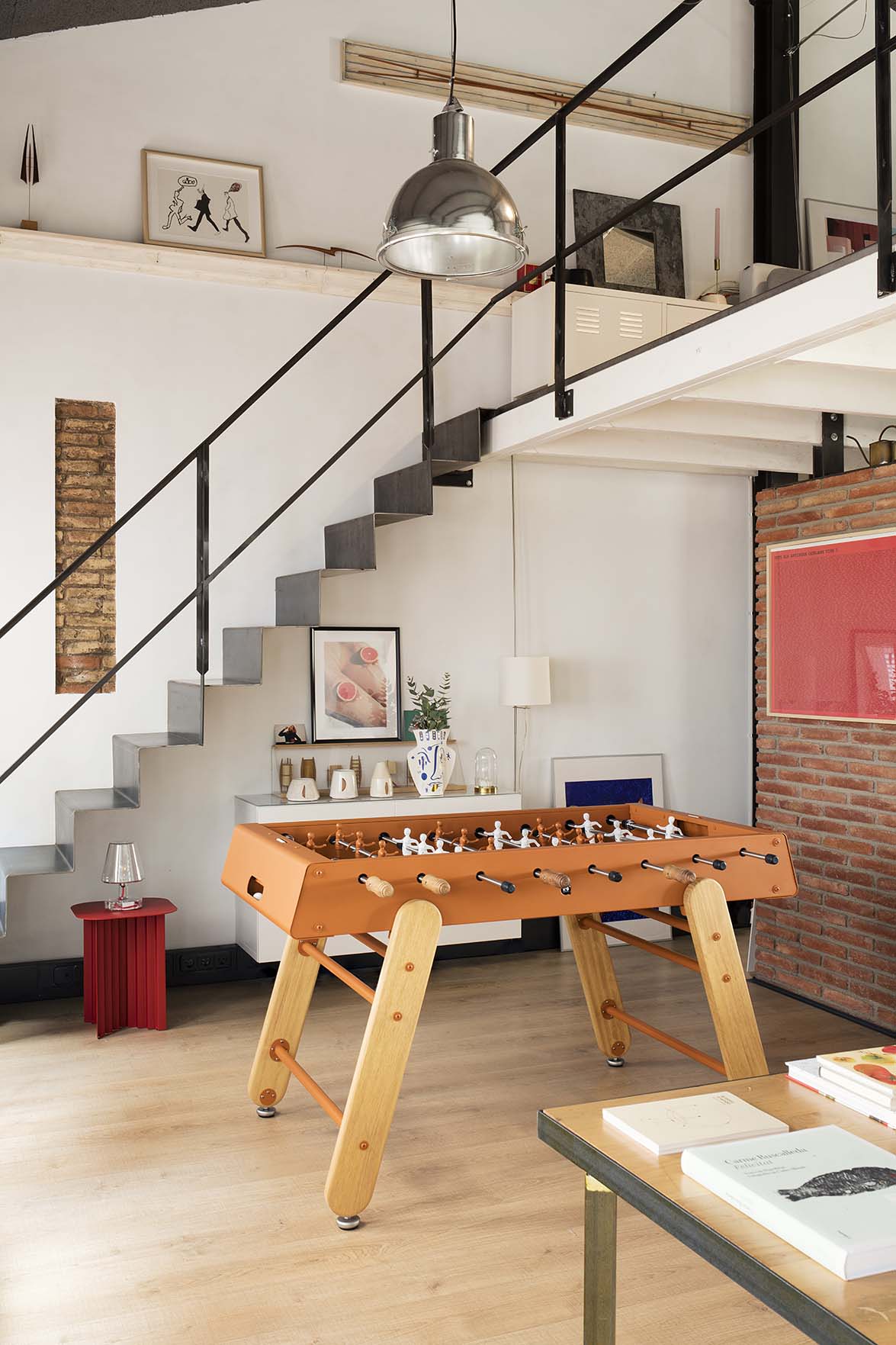 The RS4 Home comes with a manifesto in favor of real and authentic fun. Of making up the good habit of playing with the family Of cutting down on screen time. Of switching off the TV, game console, tablet and mobile device to connect with family and friends. Of giving 'likes' to the moments we spend together. Of active games, games that make us leap and shout with joy, and games that make us sweat with excitement. Of celebrating that we are all together needing no excuses. Of inviting friends around. Of sharing by letting time go by without hurry.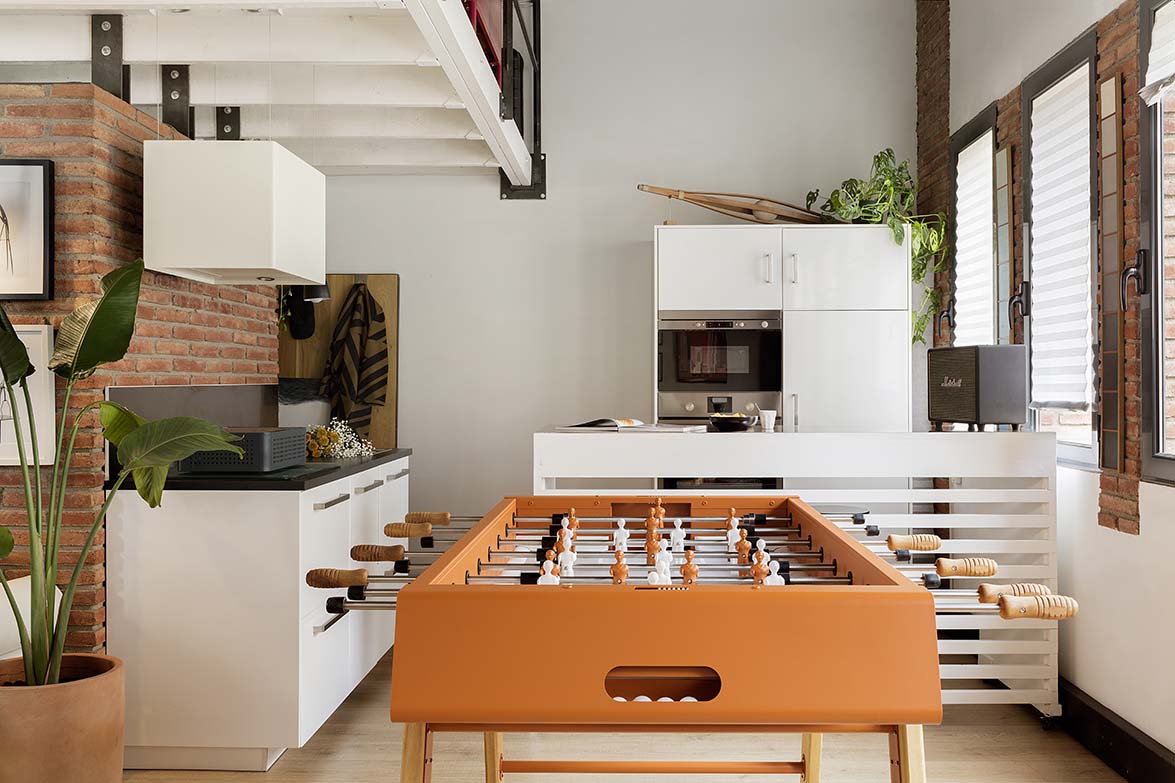 This is how the RS4 Home was born:
For all ages: the years don't matter, as long as you have a playful attitude.
For sharing with your loved ones: family, friends, neighbours... Anyone who dares to challenge you.
For enjoying any time: a celebration, a party, a family reunion, on Saturday after lunch, on Wednesday when the homework is done ... For all those moments that will not be forgotten.
For indoors and outdoors: enjoy a good game both in the dining room as well as in the garden or on the patio. Wherever the shouts and laughter resonate best .
For playing: matches to 7 goals, to 11; 5 or 10 minutes. You make the rules .
For doing it yourself: Easy assembly. Putting it together makes it yours, and then, when the game starts, you love it even more.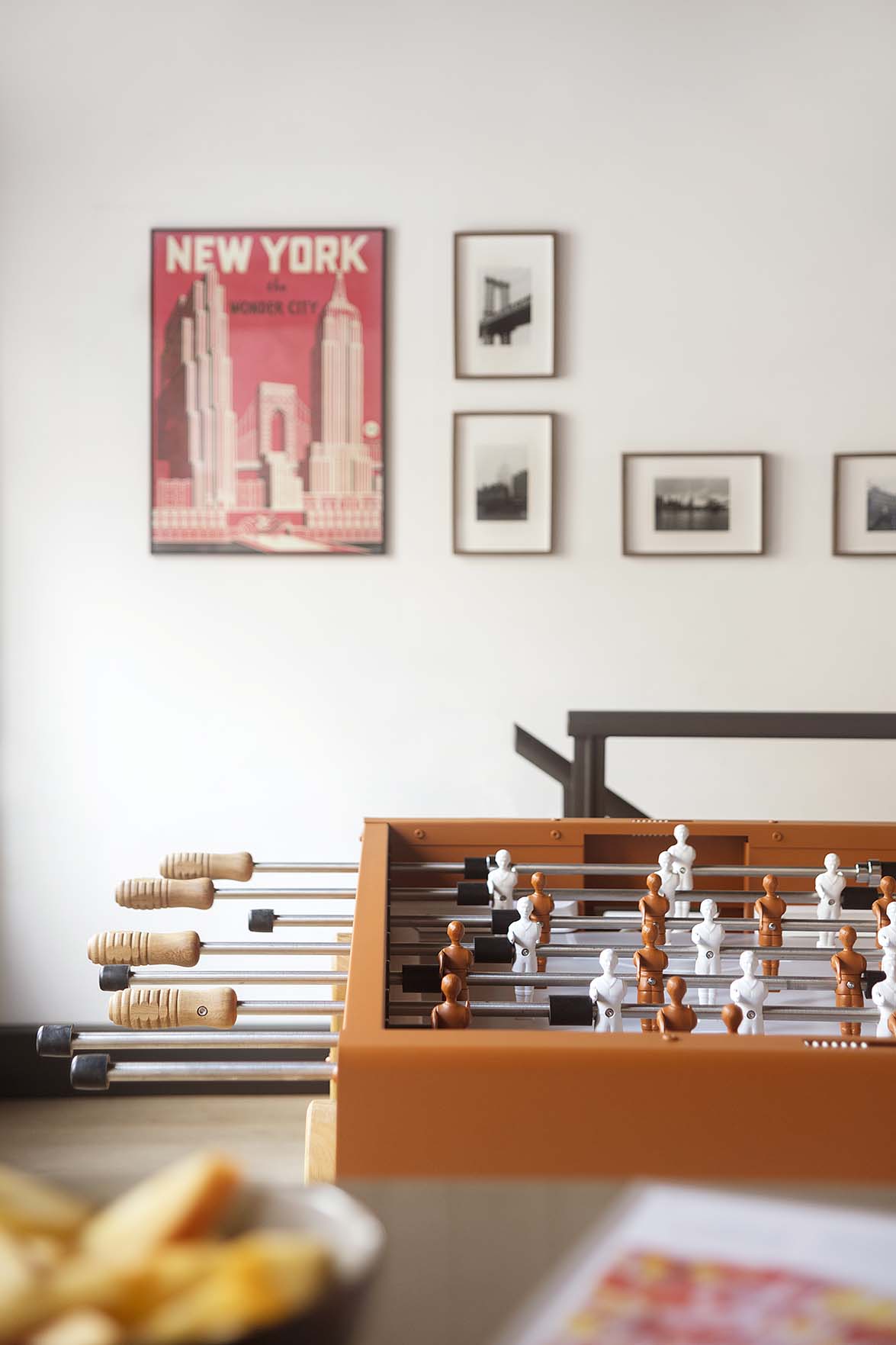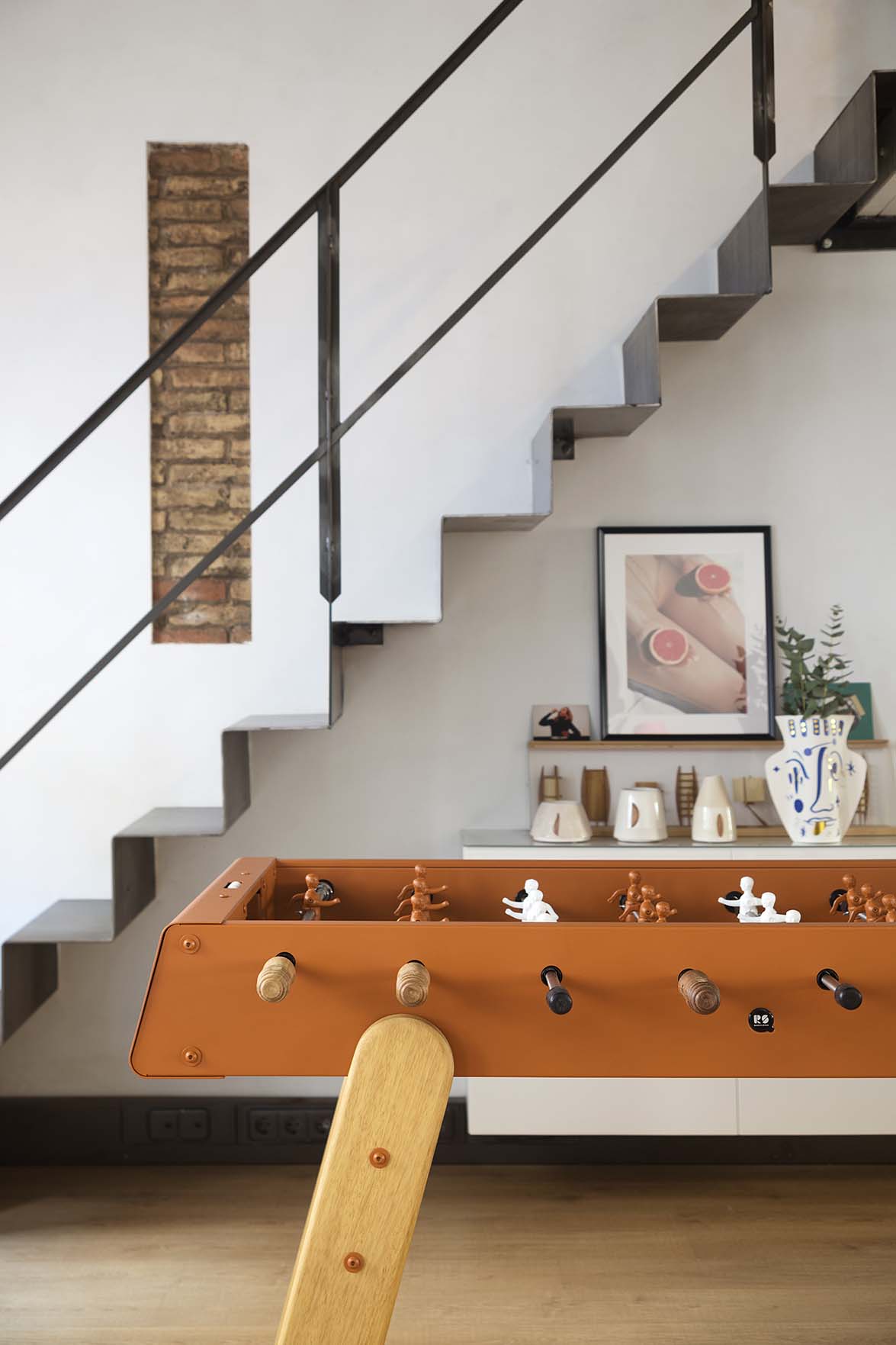 Warm and subtle colours
The RS4 Home colours are warm and subtle, inspired by the colour scheme of the autumn landscapes. First, The navy blue of a deep sea; second, the ochre yellow of the fallen leaves, third, the terracotta with the smell of wet earth and fourth, the cream of the light from a cloudy day. And the wooden legs make it warm and harmonize with the space.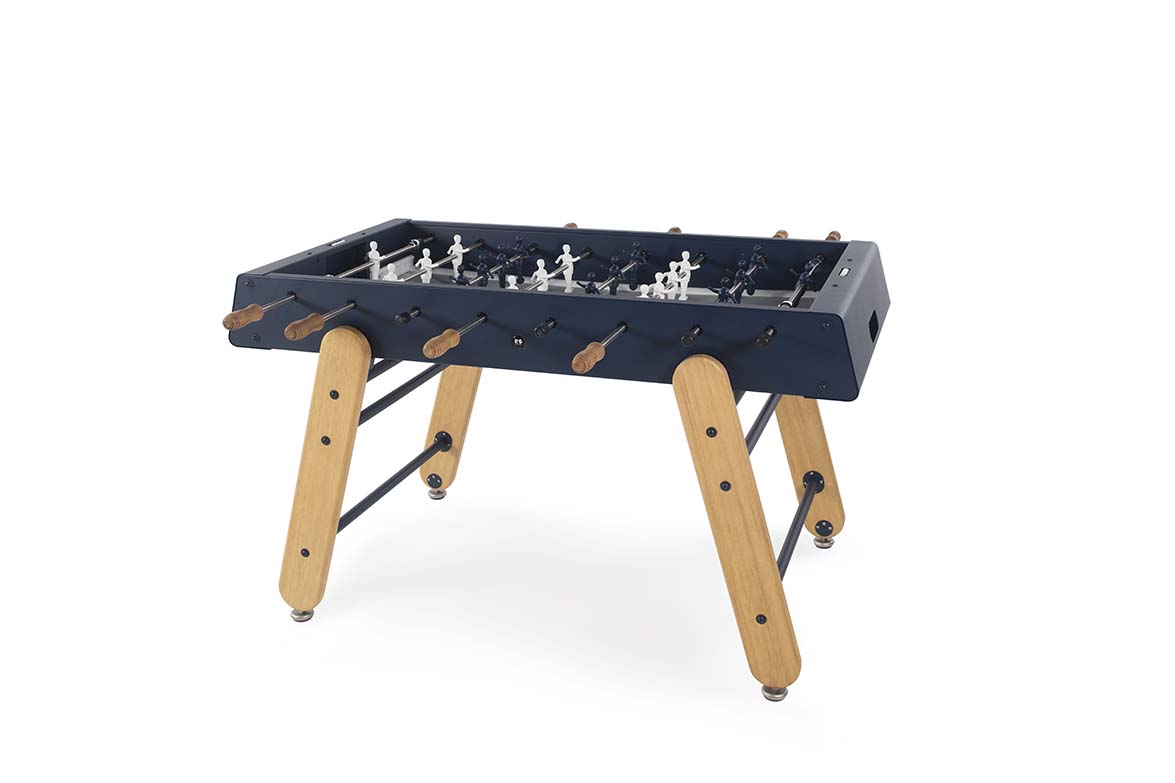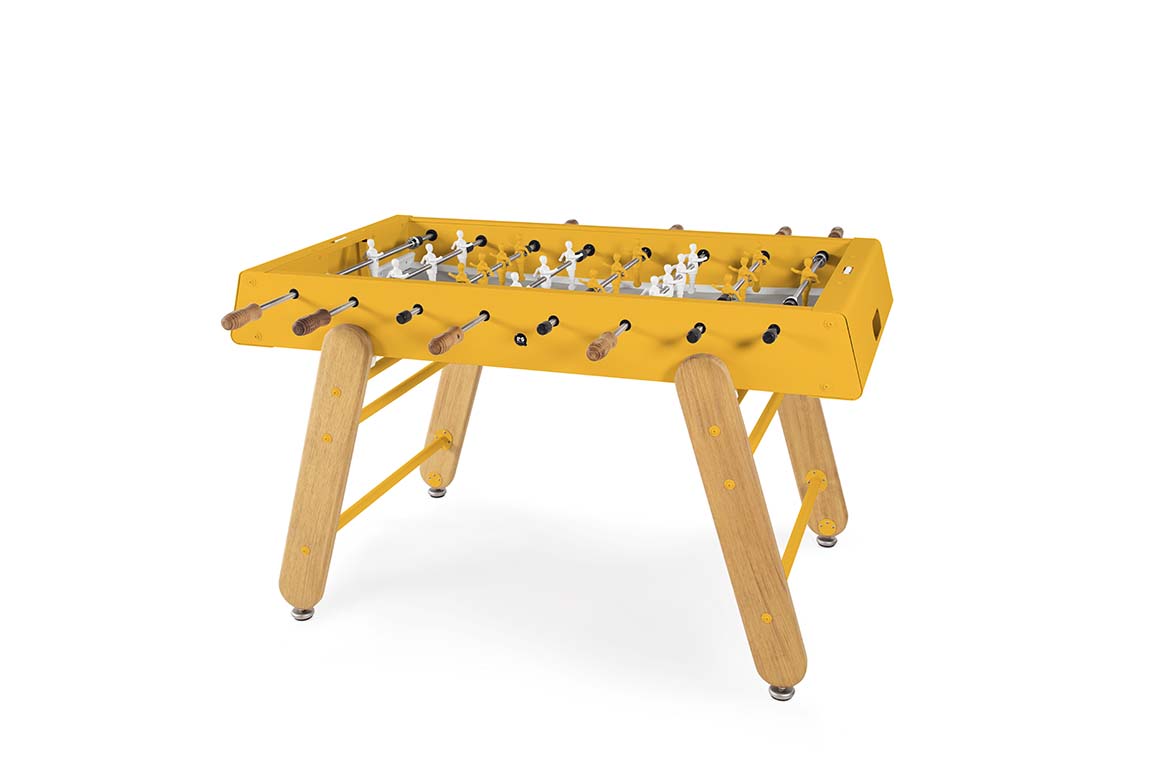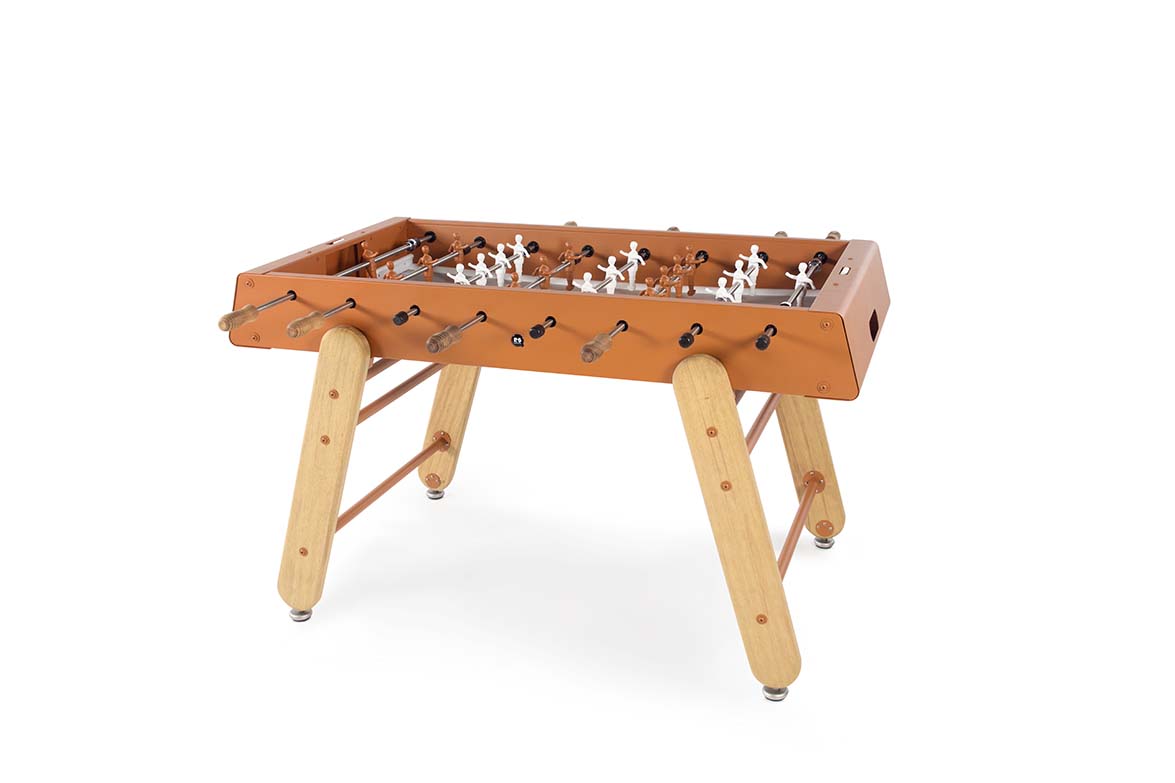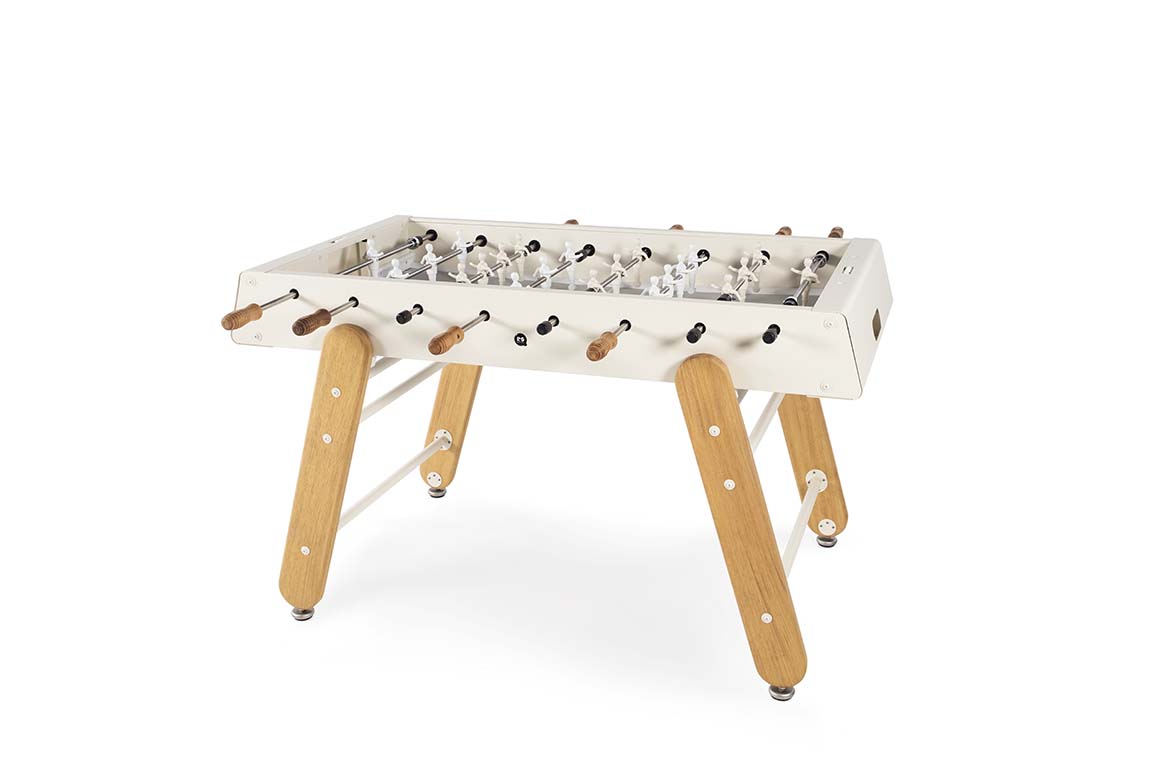 Reduce the environmental impact
In addition, RS4 Home is the evolution of the RS Barcelona table football to the demands of a market that is increasingly online. For that reason, some productions details have been modified to respond to those requirements without giving up design, high quality and durability.
The football table comes disassembled in spare pieces for better handling and easy assembling. The packaging has been improved to occupies the minimum space, makes shipping more flexible and thus to reduce the environmental impact.
Source: RS Barcelona
Read more news related RS Barcelona published at Infurma
Visit the RS Barcelona website