Fenc-e Nature by Philippe Starck for Cassina, an outdoor collection inspired by and extremely respectful of its environment
Released at imm cologne 2020, Fenc-e Nature is the continuation of a journey undertaken by Philippe Starck and Cassina's to revolutionize the way in which the classic sofa is conceived and to propose increasingly avant-garde materials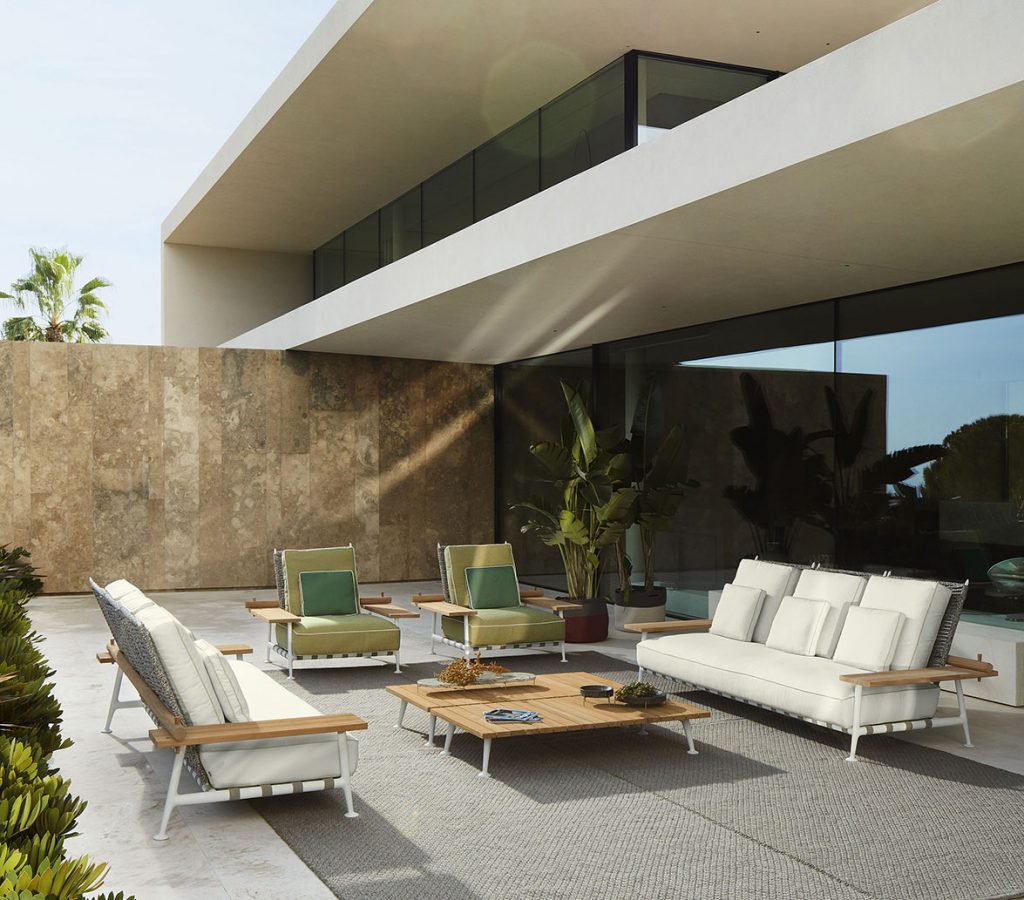 ©DePasquale+Maffini
Defined by Starck as a "lifestyle collection of laid-back elegance", Fenc-e Nature by Cassina includes an armchair, a twoseater sofa, a three-seater sofa and a coffee table available in two different heights.
Philippe Starck celebrates harmony and osmosis with nature through an outdoor collection inspired by and extremely respectful of its environment. The selection of the most natural materials and high quality create a durable and timeless collection.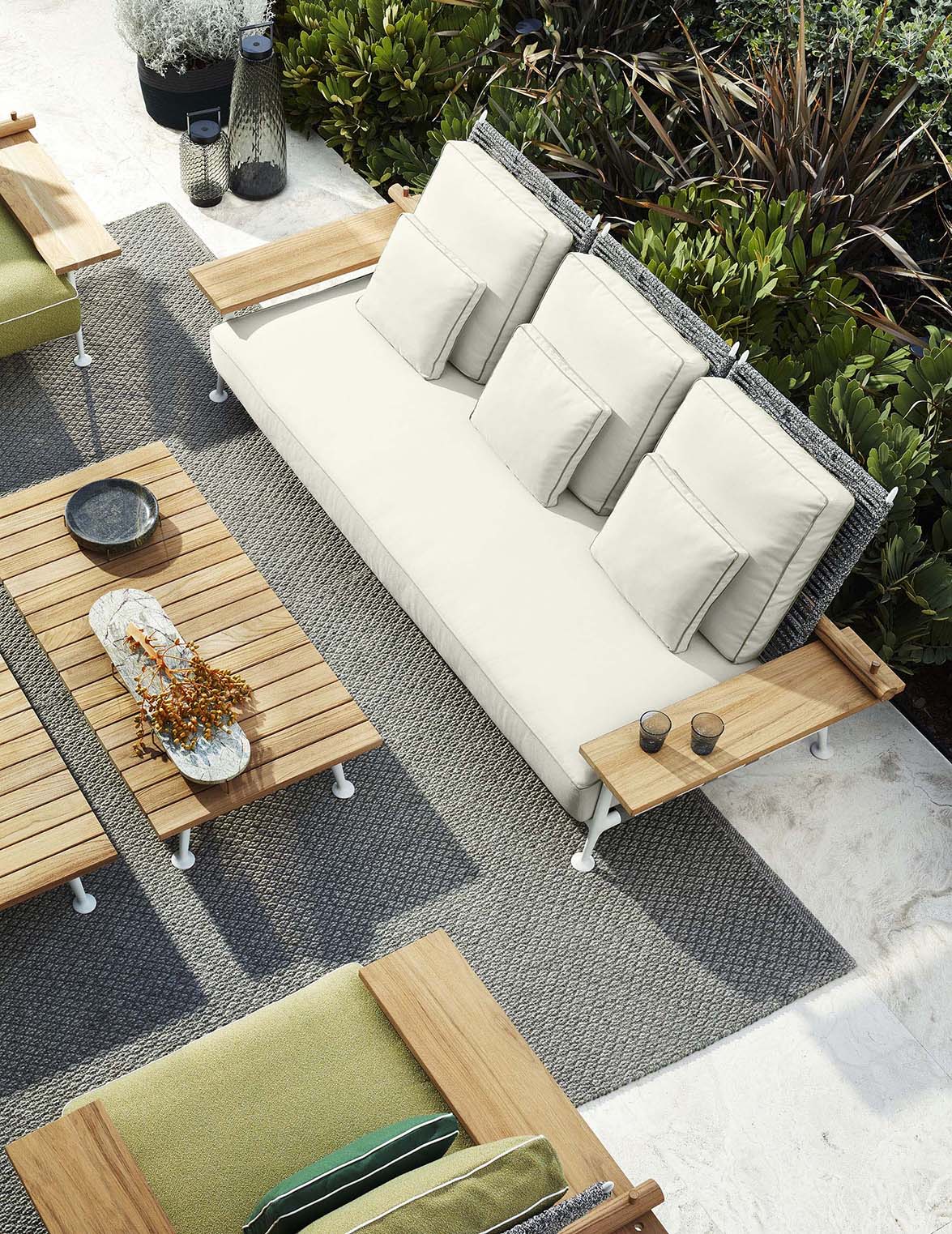 ©DePasquale+Maffini
The Fenc-e Nature seating collection is characterised by organic, almost primitive, forms and tactile elements like its ample armrest in solid teak sandblasted to create a natural, rough effect. Each seat's individual backrest is handwoven with rope according to a specific pattern studied specifically for this project; the backrest is also available in natural willow, a living material never used in this context before, to further strengthen the bond with nature.
"With the Fenc-e Nature, I created something that doesn't exist; something between daily DIY and Duchamp's Ready Made. It doesn't seem to come out of a factory, and brings humanity, charm, poetry, creativity and Nature to your home." Philippe Starck
Fenc-e Nature is particularly comfortable thanks to the innovative material SoloSoff® used in the cushion padding: made from air blown polyester fibre and memory foam, the non-deformability of the fibre's crystal structure together with the elasticity of the polyurethane offers absolute softness. This is the result of long research carried out to find a material adapt for external use that could guarantee the same characteristics as feather padding.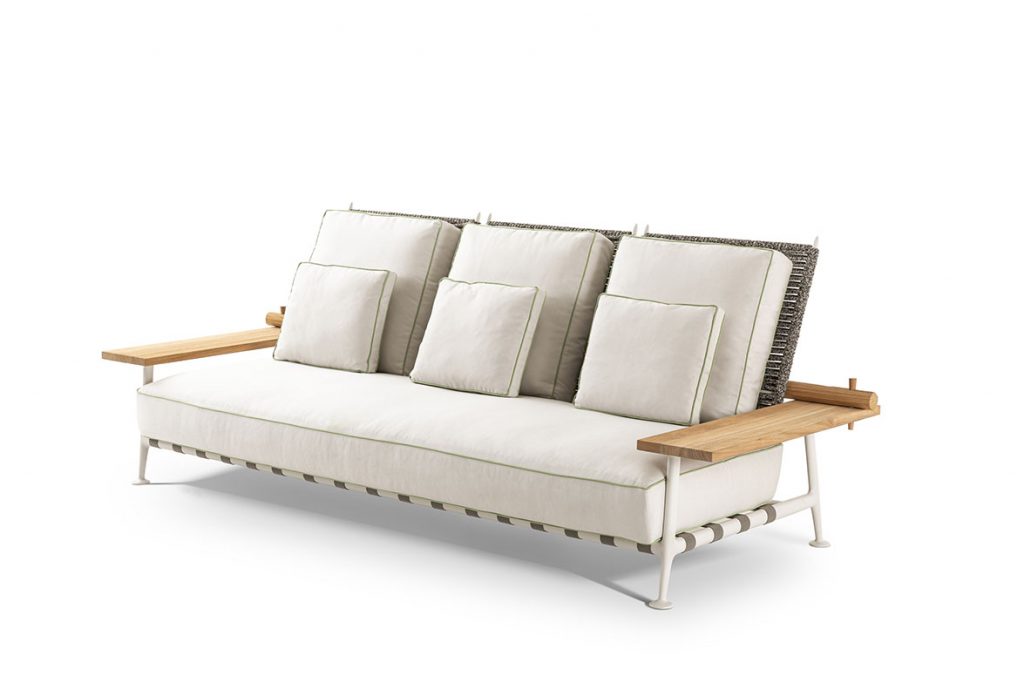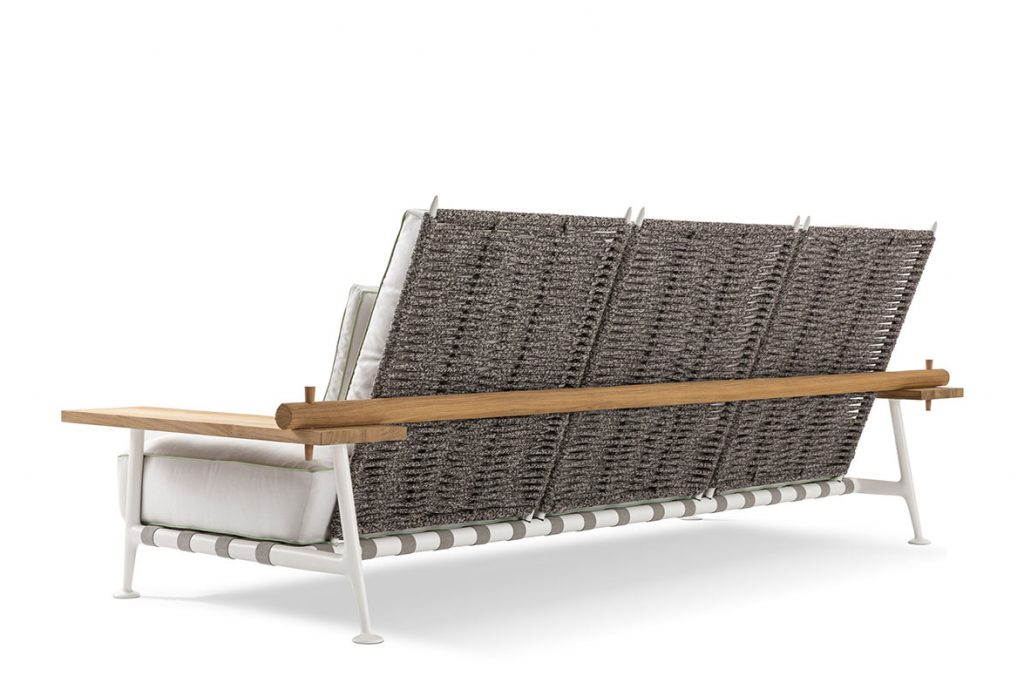 The organic form of the die-cast aluminium base has also been applied to the base of the two combined coffee tables with a sandblasted solid teak stave top.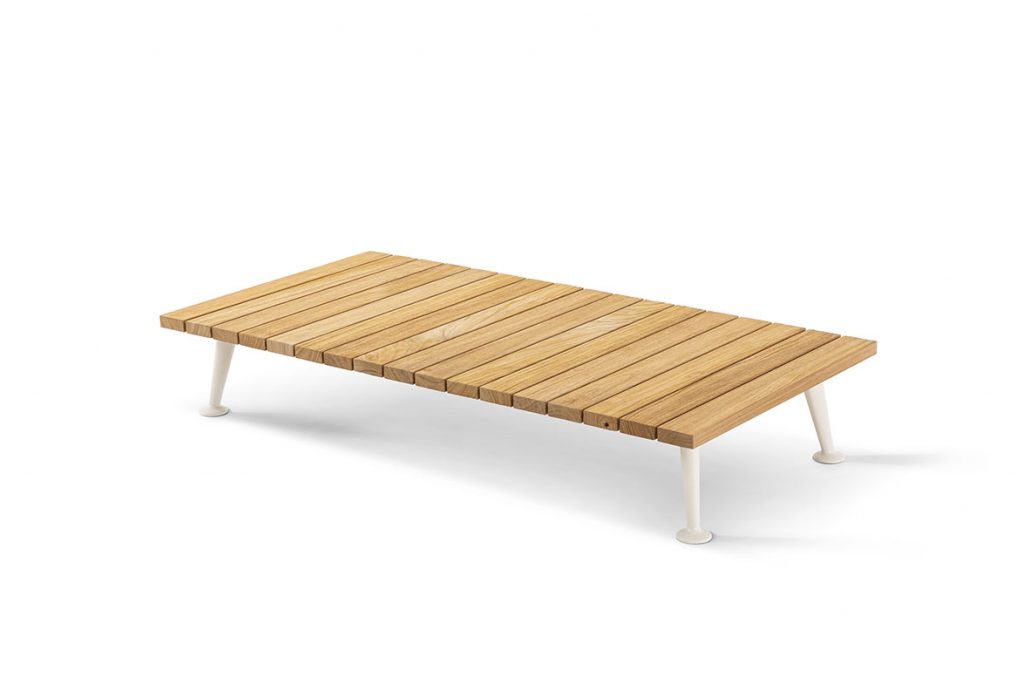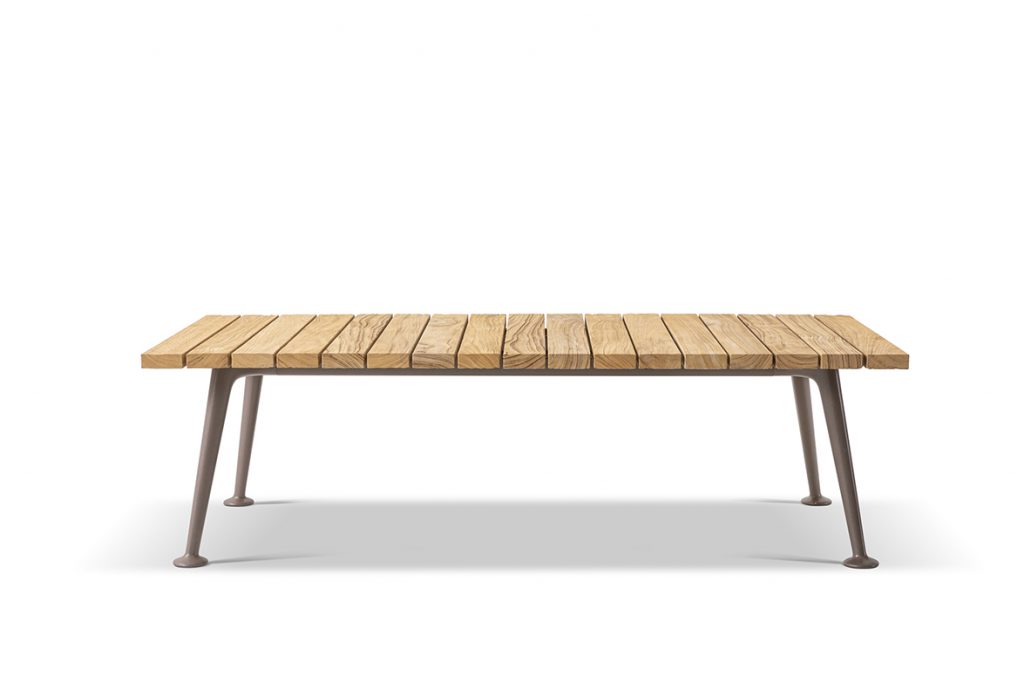 The surprising comfort of Fenc-e Nature's generous seat and backrest cushions is further accentuated by the possibility to adjust the backrest into two different positions: conversation or relax. An elegant gesture through a simple mechanism inspired by Asian architecture and studied to emulate nature itself: a supporting pole in solid teak wood, expertly crafted to appear like a natural branch, blocked into position by two carved wooden pegs.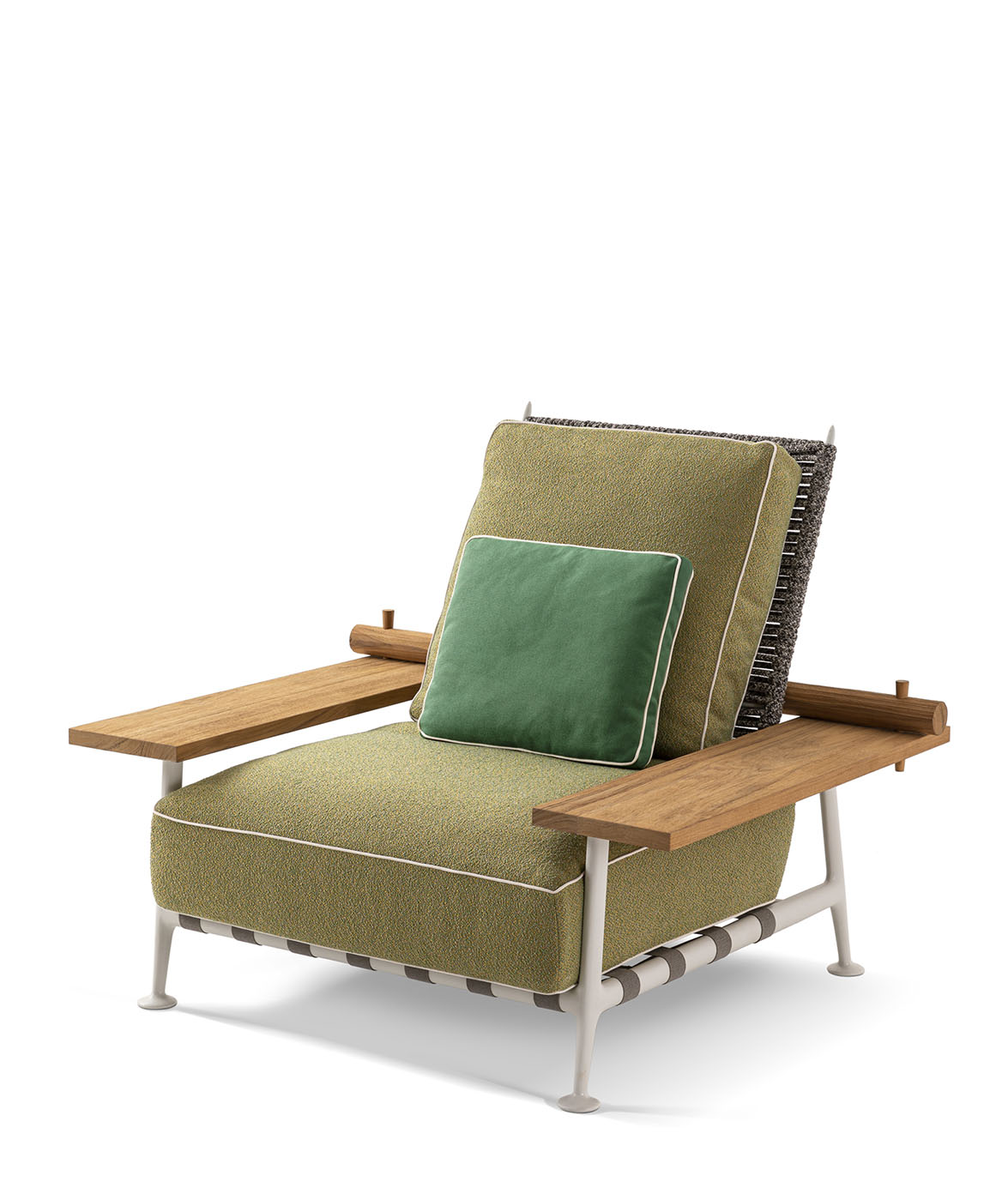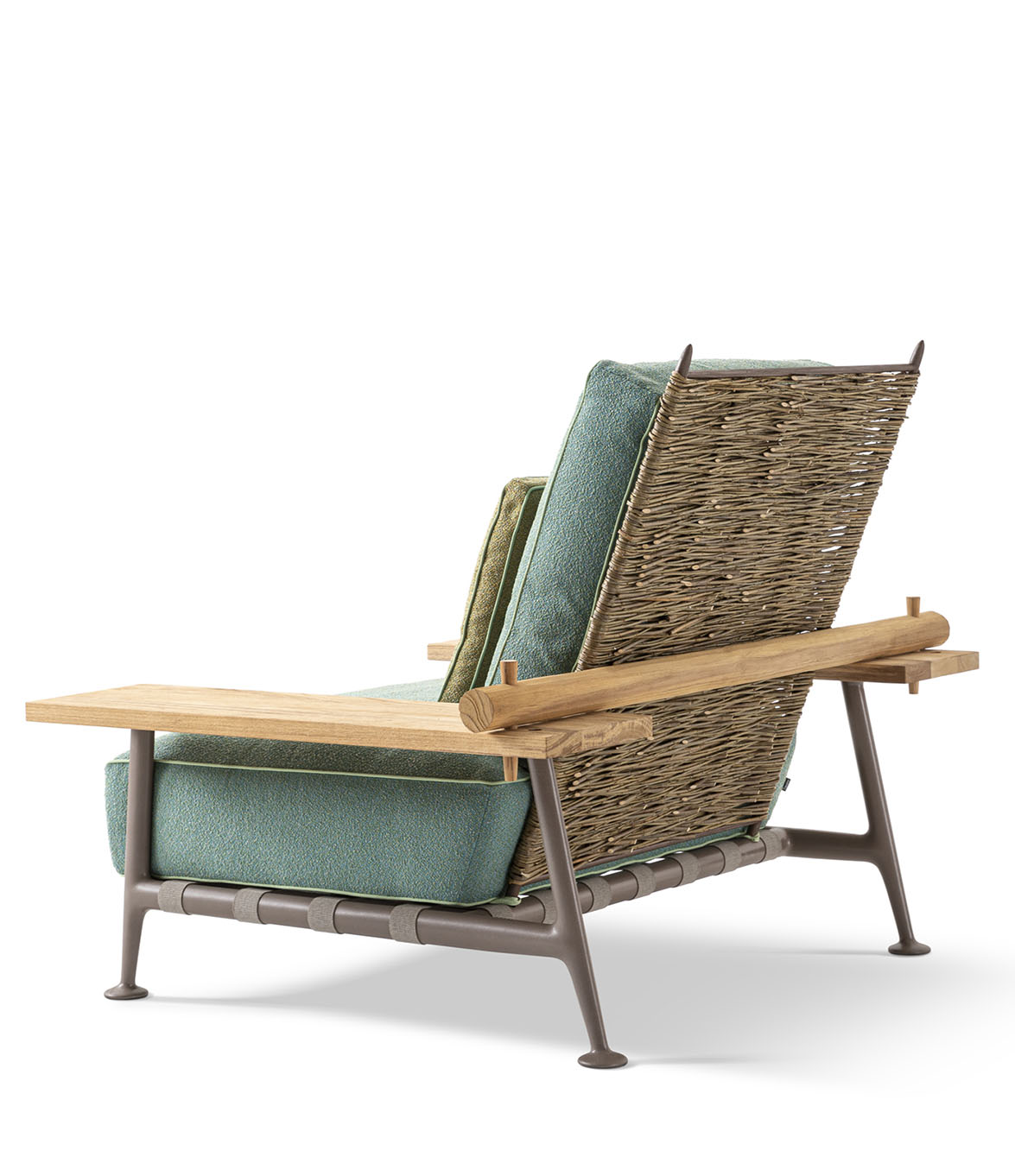 "Fenc-e Nature is the dream of a life in harmony with Nature, elegant and respectful. It is not a project, it is a lifestyle proposition." Philippe Starck
Source: STARCK
Top image: ©DePasquale+Maffini
Read more news related Philippe Starck published at Infurma
Read more news related Cassina published at Infurma
Visit the Starck website