Walloff, the new design by Stone Designs for Vigar , which has just been presented at the Ambiente trade fair in Frankfurt.
Waloff is not a dish; it is a tray for your dog, where you can serve its food like a Butler. It's not only a joke, it's functional and a solution to don´t mark the walls when it's eating or drinking.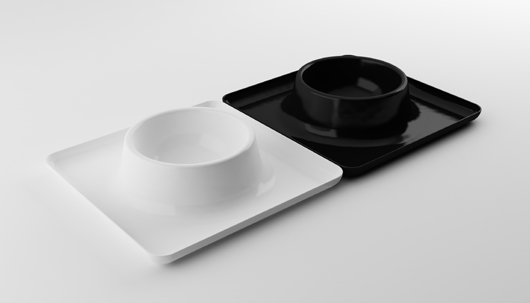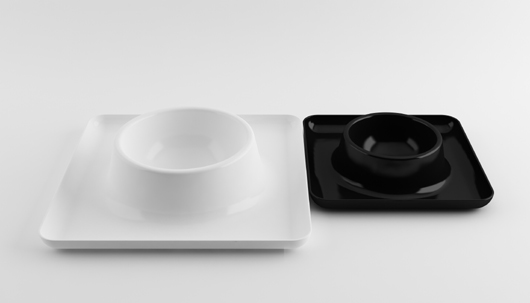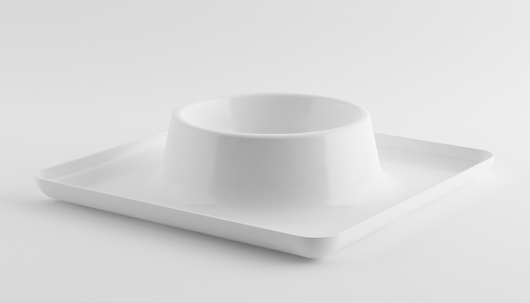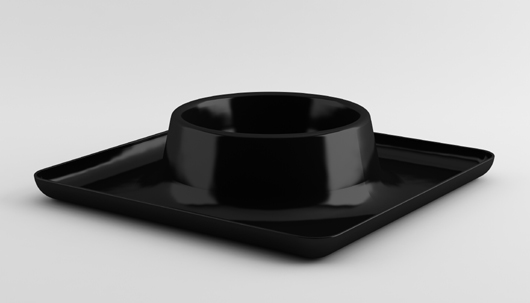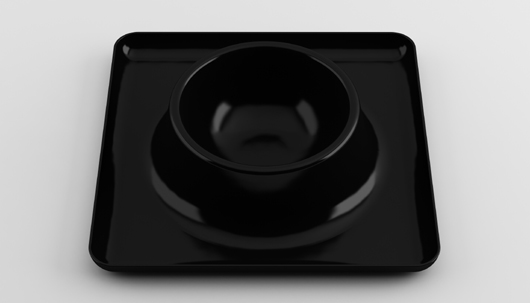 About Stone Designs
Stone Designs is the story of two creators (Cutu Mazuelos 1973 and Eva Prego 1974) who in September 1995 started their adventure by creating their own studio, in order to develop their projects from a personal perspective, without censureship or interference. For this reason they never worked for anyone else and they forged their apprenticeship as it was done in the past, from below and with a lot of sacrifice. They began by doing interior designs, stands and displays. This field served them during the first years of their career, experimenting and studying different languages, showing a new understanding of design and their relationship with it.
This allows them to concentrate exclusively on what they do best, designing. It has left them time to take on projects of much greater depth and to work with companies with which they truly feel an affinity with. Being independant has its advantages... From companies of friends that they love and admire for their dedication to designing premises for compaies such as Lexus, Telepizza, Havaianas, Coca Cola, and furniture for brands such as the Japanese Muji, the Swedish Offecct of the Spanish RS.
About Vigar
Vigar reinterprets the idea of the home by sneaking through its doors and windows and letting its imagination run wild. For 50 years, in addition to having evolved doing what they do to improve the quality and functionality of their products, Vigar has revolutionized the market, transformed everyday objects into objects that are surprising, unconventional, and stir up emotions. In short, Vigar is waging war against the grey scale, a treatment for boredom, and a mirror in which their clients' true personalities can be reflected.
Texts: Stone Designs & Vigar
Photos: Stone Designs