Design Forum Finland awards Antrei Hartikainen as Young Designer of the Year 2018 in Finland
Do you want to know who young Finnish designer has received the highest recognition in his country? The Young Designer of the Year prize of 2018, awarded by Design Forum Finland, is given to master cabinetmaker Antrei Hartikainen (born 1991).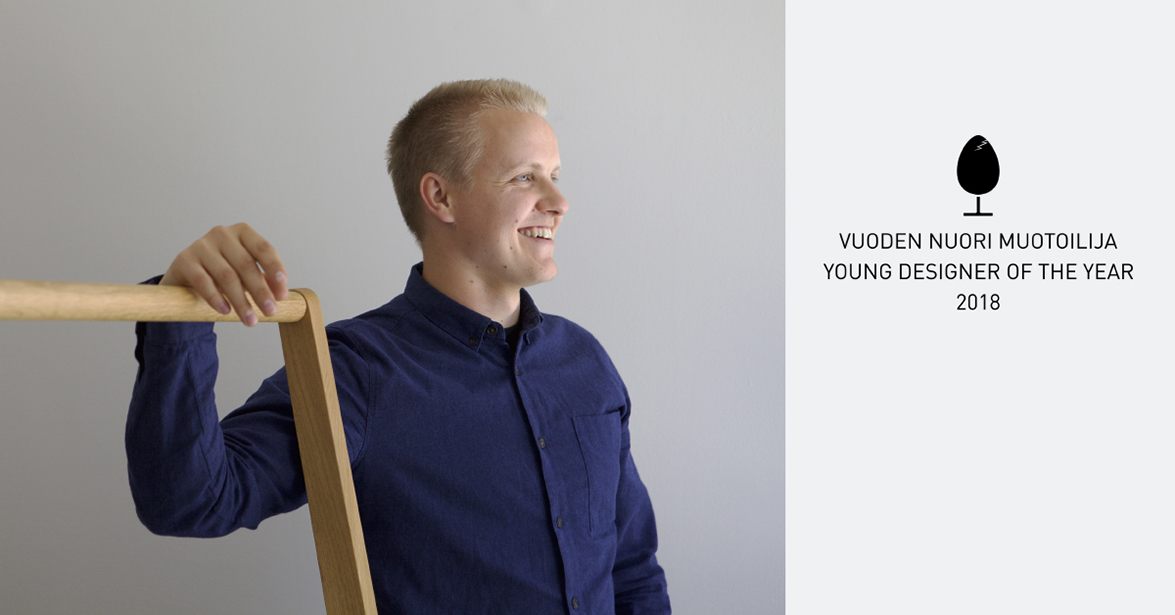 Photo: Katja Hagelstam
In his work, Antrei Hartikainen combines traditional carpentry skills and Finnish wood processing with modern design. The young master cabinetmaker living in Fiskars makes his own small batch products and does cooperation projects with designers and companies without drawing a strict line between art and utility. Antrei Hartikainen's wooden furniture and household items have already received a lot of attention both in Finland and abroad. He also makes unique works combining art and design, in which a utility item is seen in a new light or a different context.
"A unique part realised with crafting techniques brings an interesting tension to an otherwise mass produced product or piece. These works at the boundary of art and design I make in small batches, because it is possible to sensibly carry out both the manual and the mechanical work in batches. Creating such works is especially interesting to me," Hartikainen describes his work and interests at the moment.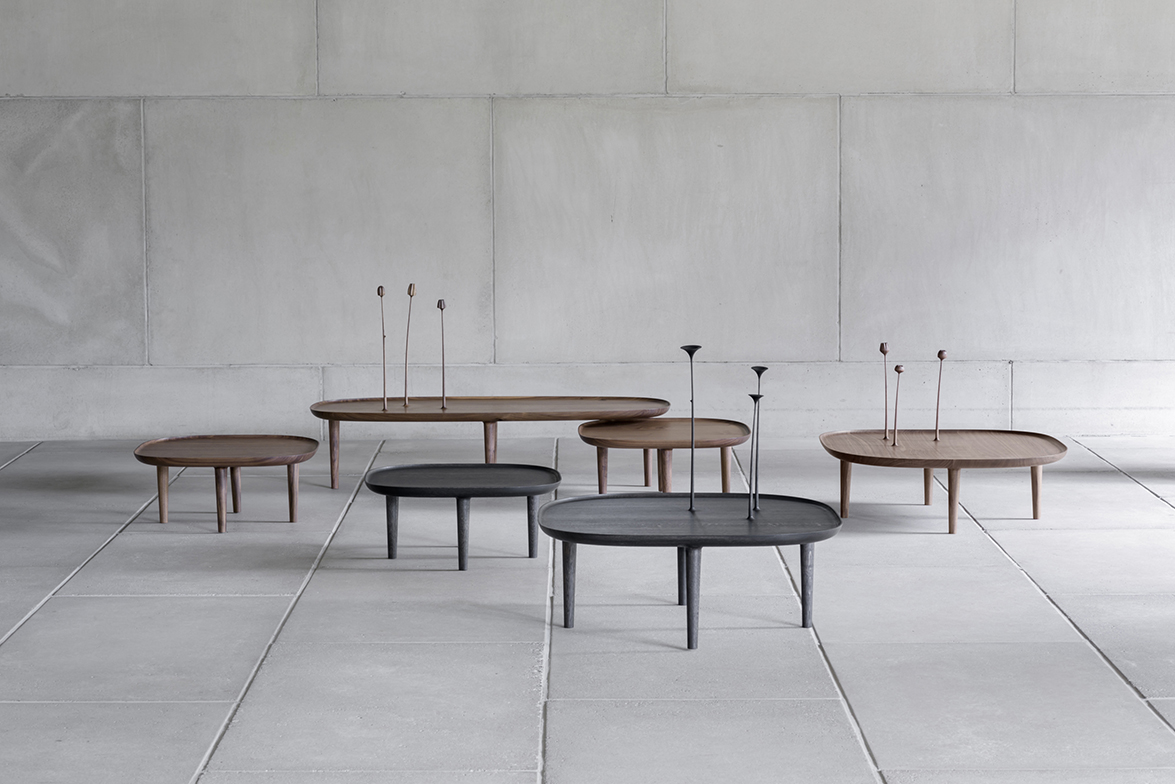 Fiori for POIAT design studio. Photo POIAT
According to the prize jury, master cabinetmaker Antrei Hartikainen is an original and skilful carpenter who moves smoothly at the boundary of art and serial production. He has developed his own strong design idiom, which makes his works clear and distinctive. The jury stated that Hartikainen has excellent knowledge of materials and he utilises the properties of wood inventively, often challenging and searching for boundaries. Antrei Hartikainen has cooperated smoothly with both professionals of various fields and furniture manufacturers.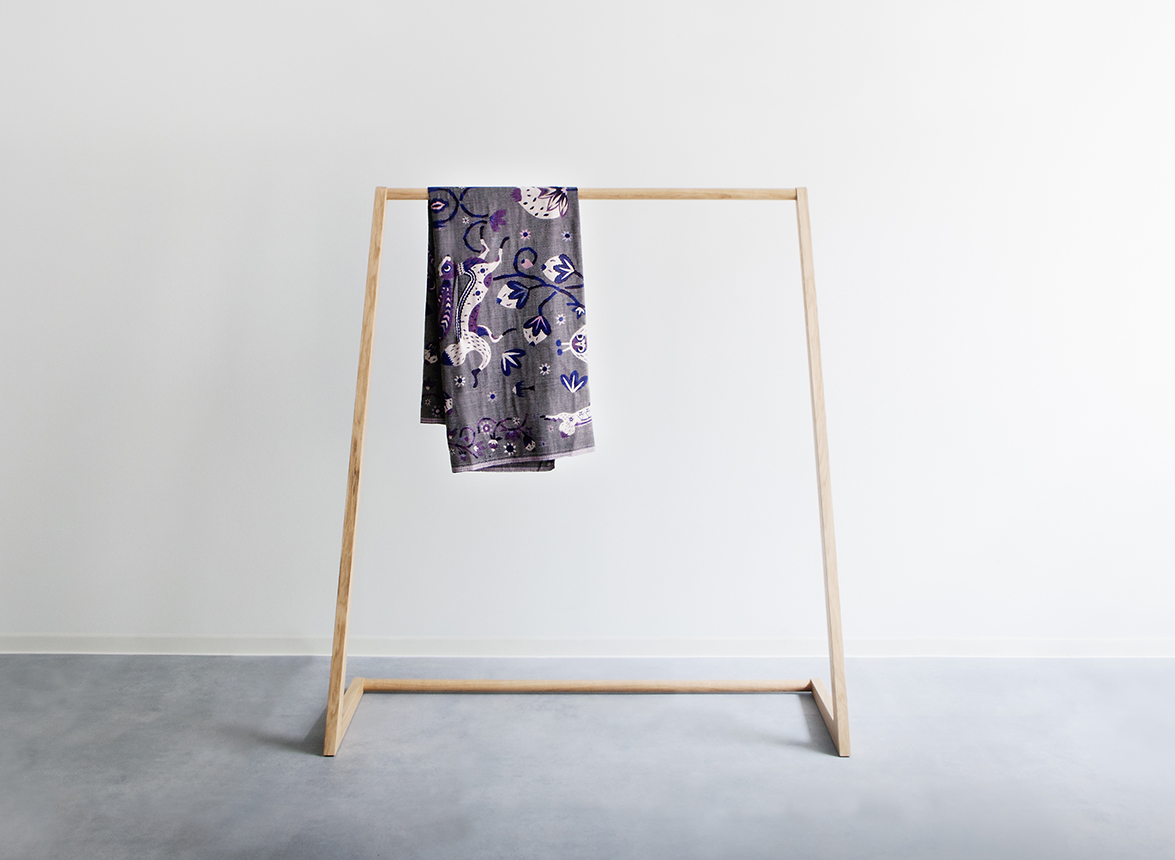 AHN1 for Nikari Oy. Photo: Chikako Harada
Design Forum Finland's Young Designer of the Year prize was established in 2000 and it it awarded now for the 17th time. It can be given to one or several individuals or a team exhibiting new, creative concepts and skills in design. The purpose of the prize is to encourage young designers to carry on uncompromising and original work in design.
This year, the prize includes for the first time participation in the artist-in-residence program of the Finnish Institute in France in Paris. Antrei Hartikainen is the first artist-in-residence of the program in January 2019. His work will be part of the program of the Institute next spring.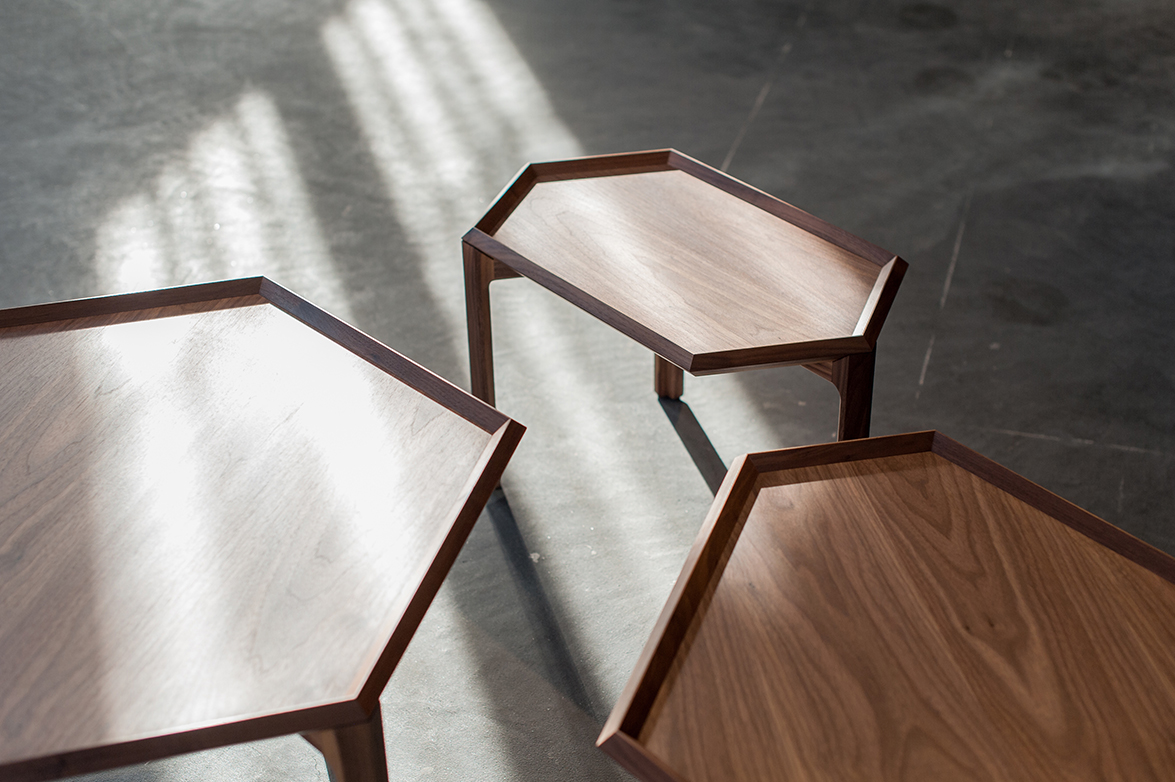 Kuusio. Photo: Kari Nyyssonen
The prize jury of 2018 consisted of CEO Petteri Kolinen / Design Forum Finland, Partner Mika Ståhlberg / Krogerus Attorneys, industrial designer, Professor Ville Kokkonen / Aalto University, and designer, interior architect Elina Aalto / Aalto+Aalto (Young Designer of the Year 2010). Krogerus is the main partner of the prize in 2018 and has supported it by donating the prize sum of 5,000 euros.
Bastone for Poiat. Photo: Arsi Ikaheimonen
Source: Design Forum Finland and Antrei Hartikainen
Read more news related Antrei Hartikainen published at Infurma
Read more news related Design Forum Finland published at Infurma