With the arrival of good weather, terraces and porches assume their role as the most highly desired area for enjoying life with family and friends. Large or small, in the city or in the mountains, with or without a swimming pool - we all dream of them. Their beauty lies in their design, and it is here that we start on the winding road to discovering what is best for our own terrace.
Over and above its undeniable aesthetic value, porcelain tile used in exteriors offers a number of advantages, representing a very interesting option when searching for terrace ideas.
Ceramic floor tiles are offered in a wide variety of finishes, making them easy to use simultaneously in interior and exterior spaces. They can even be used in wet or damp areas, thanks to the Antislip finish.
They require little maintenance and are resistant to chemical agents, making them easier to clean than other materials. They also boast outstanding strength, resisting the wear and tear of continual use. In short, they are the perfect option for exterior areas.
On top of all these qualities, we must add design. Ceramic tile collections are capable of reproducing the look of natural materials in exquisite detail, creating a multitude of designs per piece - all to provide a realistic appearance to the areas they cover.
Here we can appreciate the evocation of nature with the Reserva collection, which draws its inspiration from the appearance of wooden casks that hold the finest wines. A collection that exhaustively reproduces the graphics and tones of wood, bringing all that charm together with the technical features of ceramics.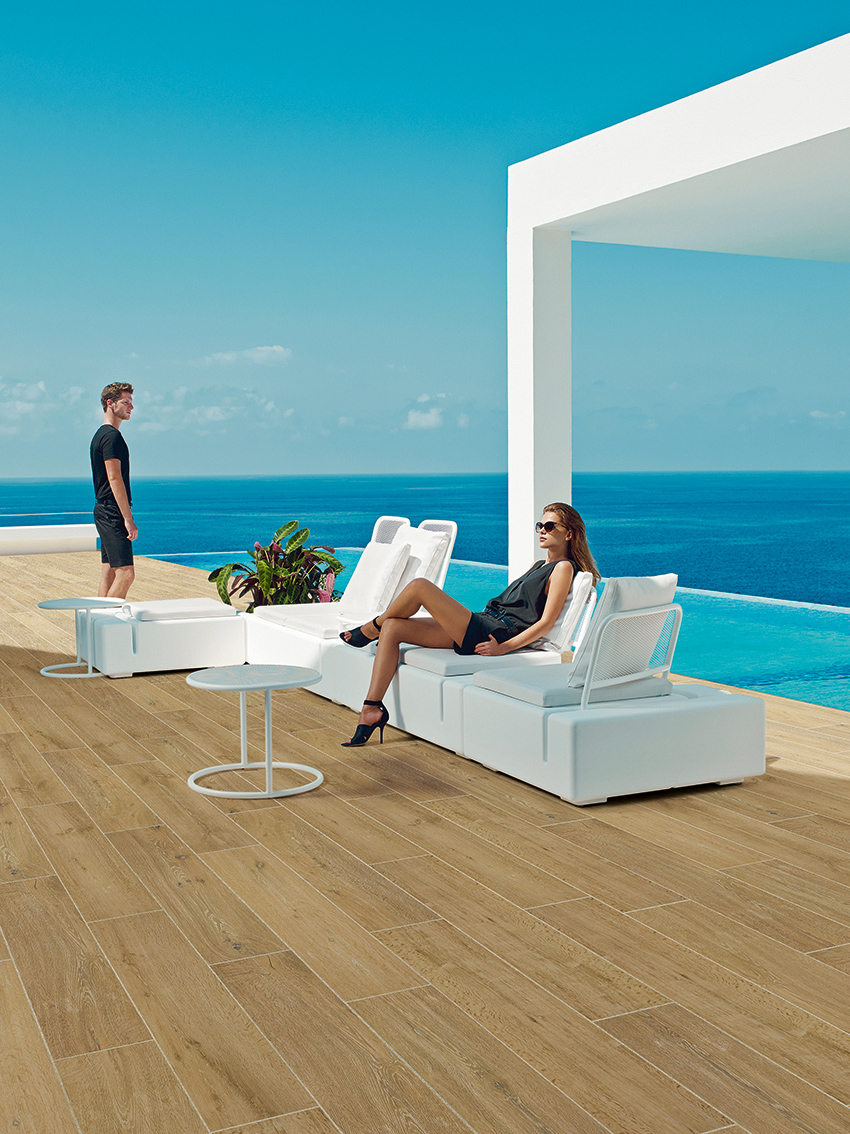 Metropol by Keraben Group gives us this magnificent terrace, for which the collection's oak colour floor covering was chosen. With its warmth, the tile creates a perfect symbiosis with the blue tones of the sea, and the environment is unified by the irresistible charm of wood.
Source: KERABEN
Read more news related Keraben published at Infurma
Visit the Keraben website