The public architecture of Barcelona and Brussels demonstrates how to reactivate cities in a joint exhibition
From the April 4th, the exhibition '_Import WB _Export BCN. Re-activate the city' is opened at Arts Santa Mònica in collaboration with Wallonie-Bruxelles Architectures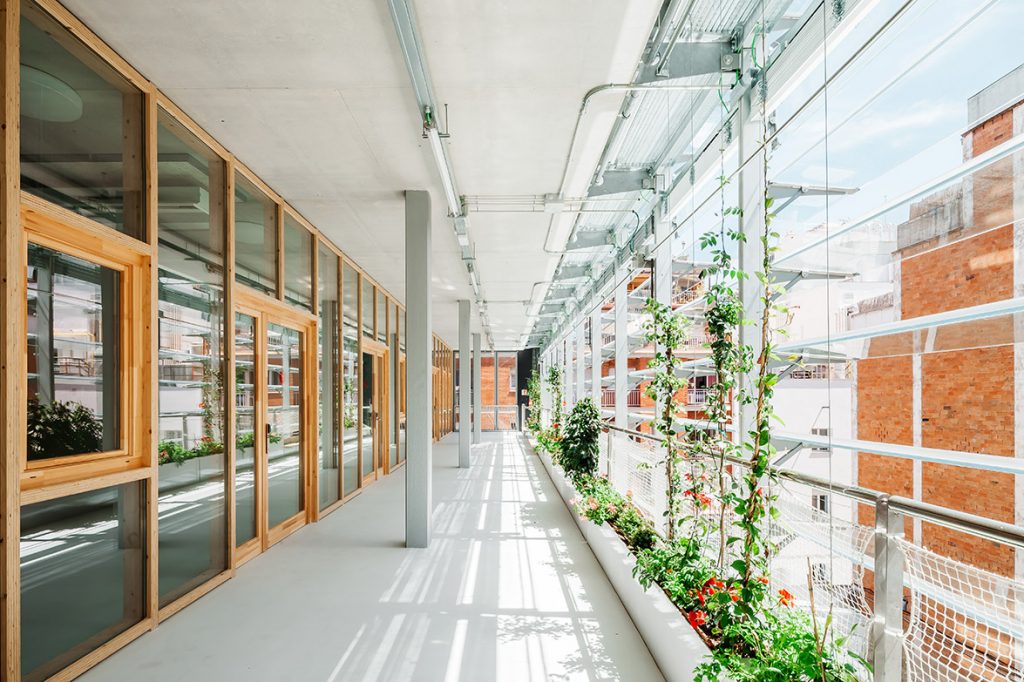 Vil·la Urània (2017) by SUMO Arquitectes + Yolanda Olmo
Cities Connection Project celebrates 5 editions connecting European cities through reference architecture projects carried out by young architects and presenting a dialogue between two cities. During these years, more than 150 works - 55 projects in Barcelona- have been showcased, which has allowed 62 Catalan studios to be visible throughout all of Europe. Thus, in addition to these different connections made in Ticino, Geneva, Zurich, Lausanne and Brussels, the exhibitions were also shown in the cities of Tarragona, Lugano and Milan.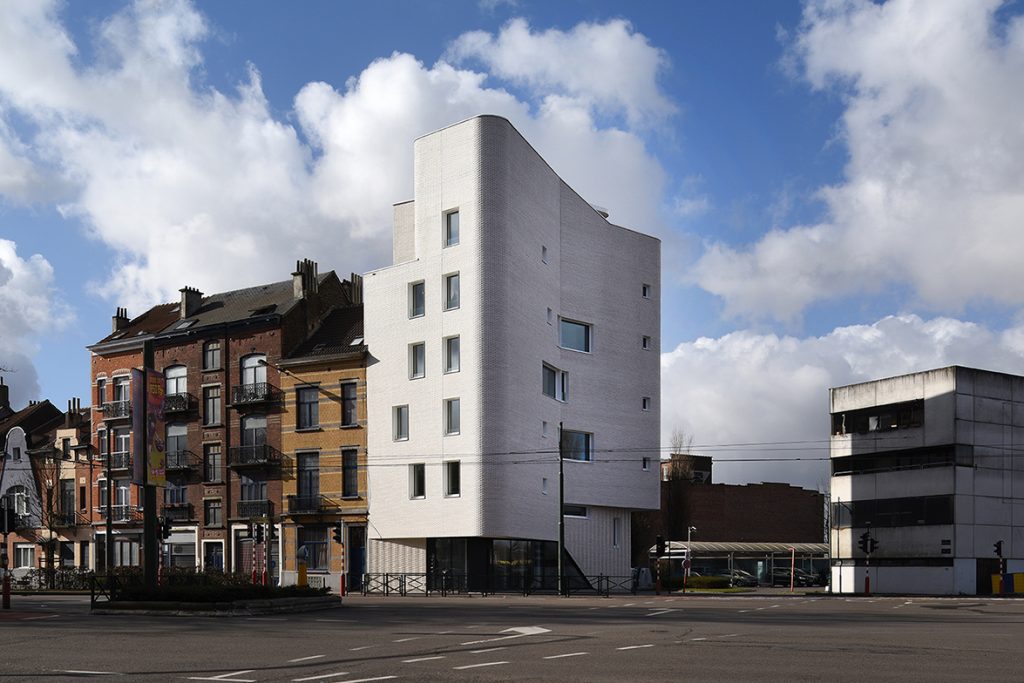 Navez social housing units (2015, Brussels) by MSA/V+
The CCP format allows the opportunity to present 20 + 20 selected works of each city in two venues, with the exhibitions being enriched by debates, conferences and other activities open to the public. In this meeting, under the title '_Import WB _Export BCN. Re-activate the city ', Barcelona will create a dialogue with the Wallonia-Brussels region of Belgium.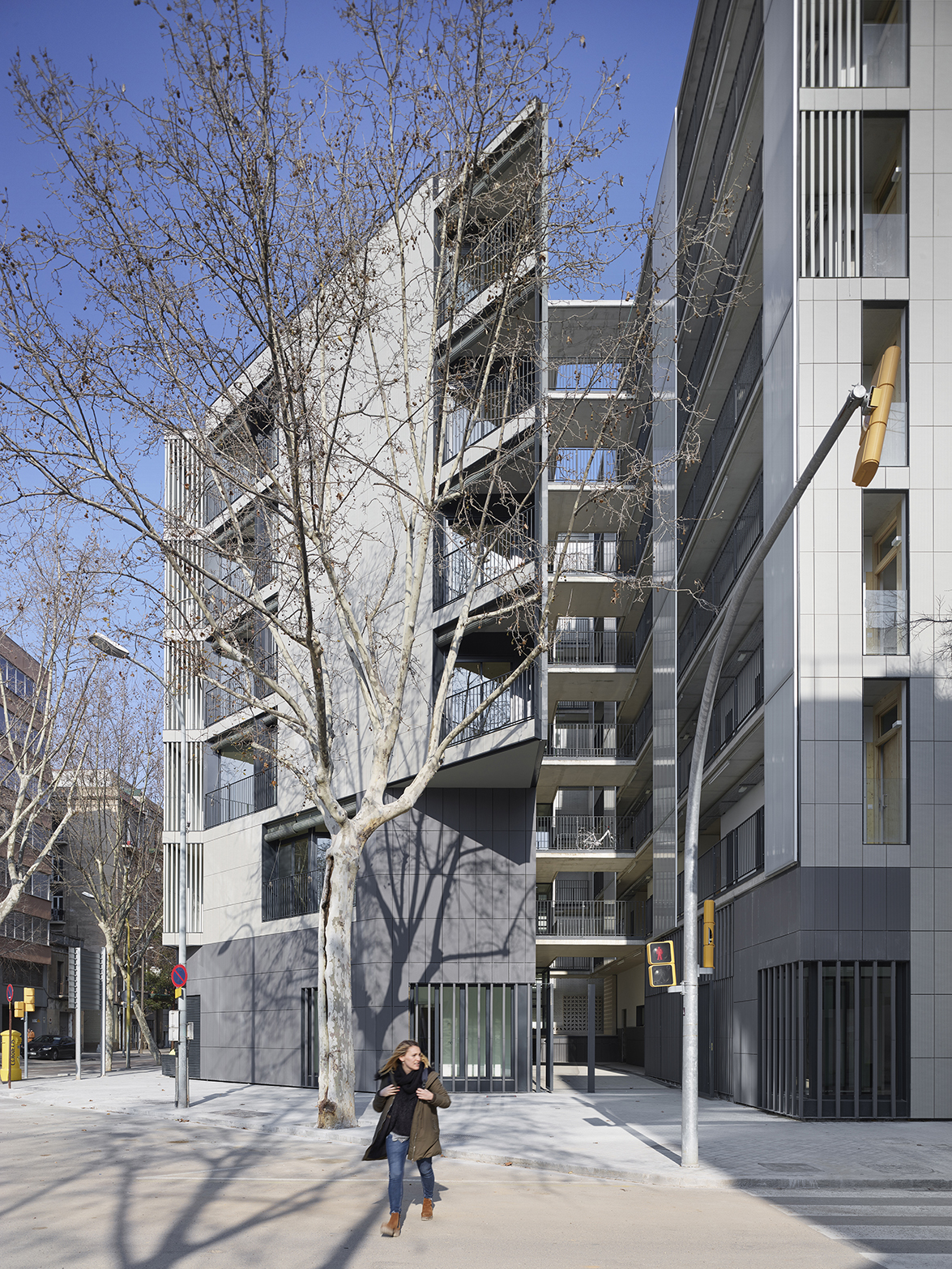 Mixed residential and temporary accommodation building (2018) by Coll-Leclerc, Photocredit: Roland Halbe
The curators and founders of CCP, Xavier Bustos and Nicola Regusci highlight how "in this fifth edition, we have worked on reactivating projects of the city, understanding the architecture of public facilities (cultural, educational, mixed-use...) as drivers for social cohesion especially in areas with a certain level of urban degradation". This is a topic of great interest, both for citizens and the cities themselves, in which we can see how different projects have been assimilated by their habitats and integrated into the social fabric. Brussels Fashion and Design Platform - MAD (2017, Brussels) by V+/Rotor
EXHIBITION
After presenting the exhibition in Brussels last October, the dialogue "_Import WB _Export BCN. Re-activate the city" arrives in Barcelona, where you can visit it from the 5th to the 23rd of April at Arts Santa Mònica. The exhibition presents some the best public facility projects in Barcelona and Wallonia-Brussels made in recent years. The forty selected works include the Vil·la Urània (2017) mixed-use facility by SUMO Arquitectes, the mixed residential and temporary accommodation building (2018) made by Coll-Leclerc and the Guinardó market (2016), the work of BayonaValero/CantallopsVicente, the Navez social housing units (2015) by MSA/V+, winners of the latest edition of the EU Mies Award - Special Mention: Emerging Architect, the Brussels Fashion and Design Platform - MAD (2017), the work of V+/Rotor, and the Adeps La Fraineuse sports complex (2015, Spa - Wallonia) by Baukunst.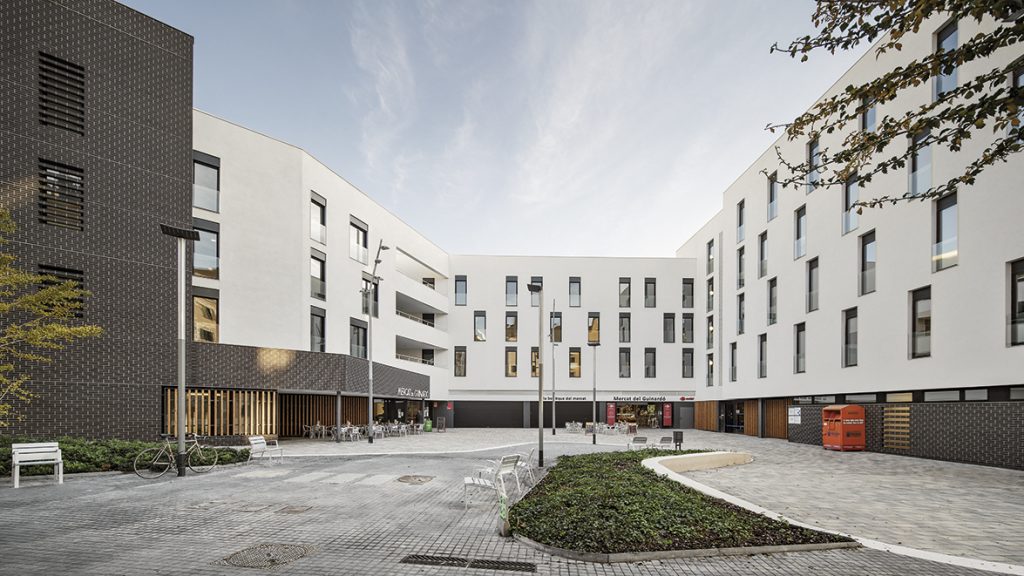 Guinardó Market (2016) by Bayona-Valero/Cantallops-Vicente
This edition has the involvement of Wallonie-Bruxelles Architectures, the support of the Department of Culture of the Generalitat de Catalunya, and companies in the sector that are committed to quality architecture.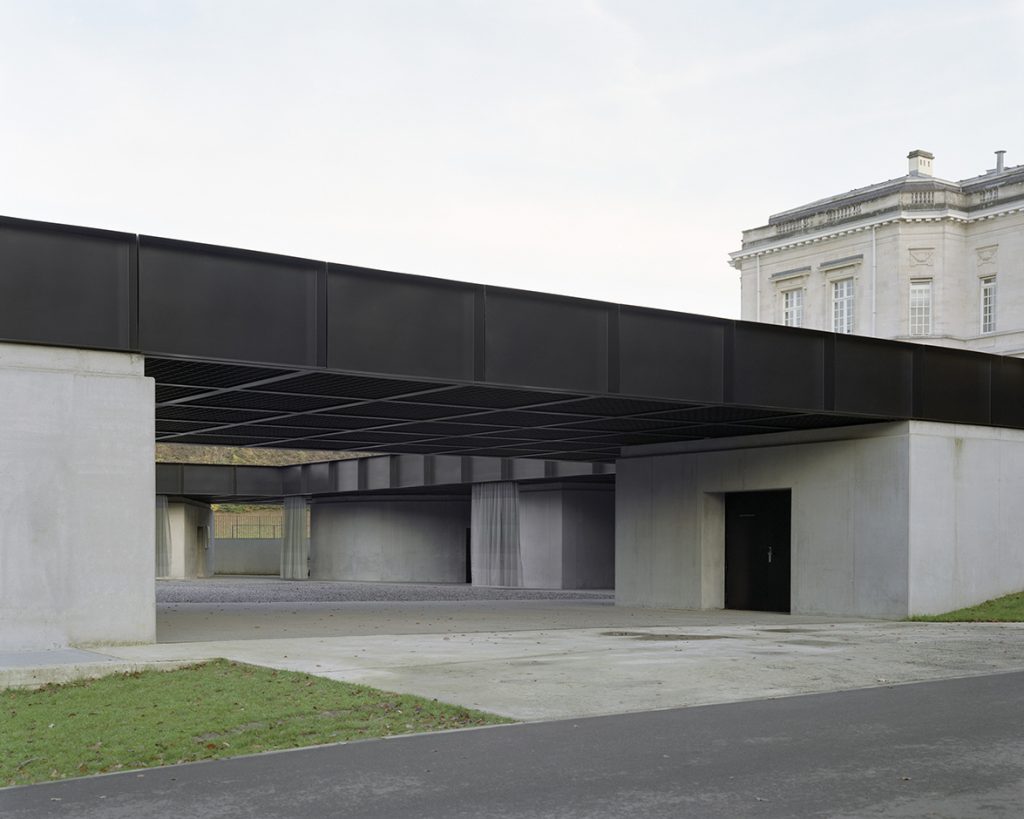 Adeps La Fraineuse sports complex (2015, Spa - Wallonia) by Baukunst
Source: Cities Connection Project and Wallonie-Bruxelles Architectures
Visit the Cities Connection Project website
Visit the Wallonie-Bruxelles Architectures website