COMMON by Spansh company Viccarbe, is a capsule-collection of furniture for the lounge consisting of a modular system of upholstered seats and benches as well as a side table. These elements can be arranged in a variety of ways in order to create an interior landscape that conjures up the gentle rolling countryside of designer Naoto Fukusawa's native Japan.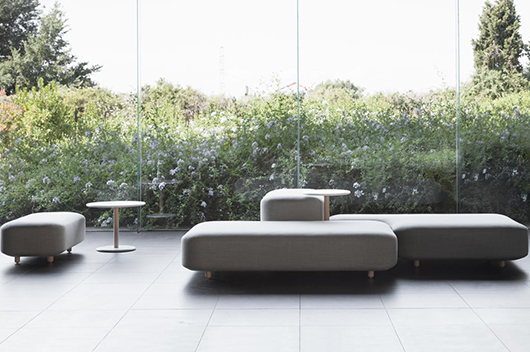 title="Más..." />
The high-density foam used for the seating and benches provides a crisp silhouette for the slightly rounded cubic forms which characterise the seating while the solid beech pedestal of the circular side table supporting its circular lacquered top combines natural materials and a touch of colour (ten chromatic options in all) which can be arranged in multiple ways in order to achieve the desired configuration.
Minimalist and contemporary with a timeless aesthetic COMMON is a deceptively simple collection that works equally as a series of individual pieces as well as an overall assemblage, interlocking and free-standing elements which can equally function as satellites around the home and also come together when required. The system can be customised further by matching finishes or mixing assorted upholstery fabrics.
The bench seating system consists of eight modular elements of varying dimensions which can be combined to create sofa type seating with backrest while the side table is available in two standard heights and can be integrated within the bench seating arrangement.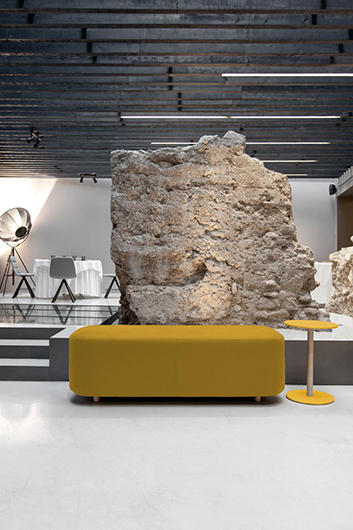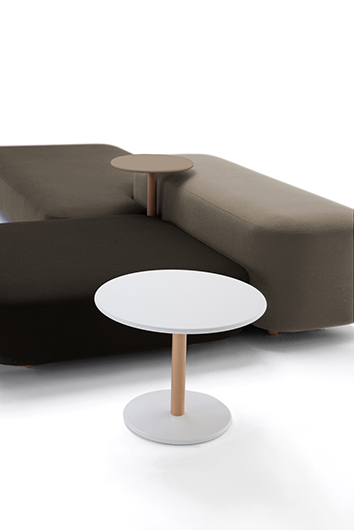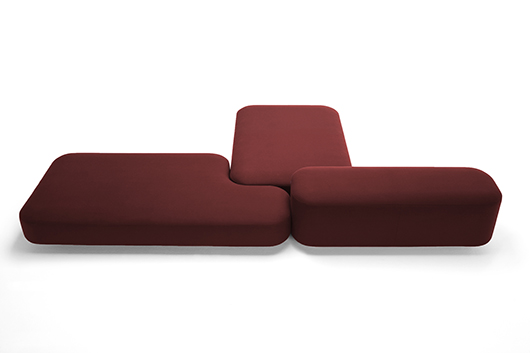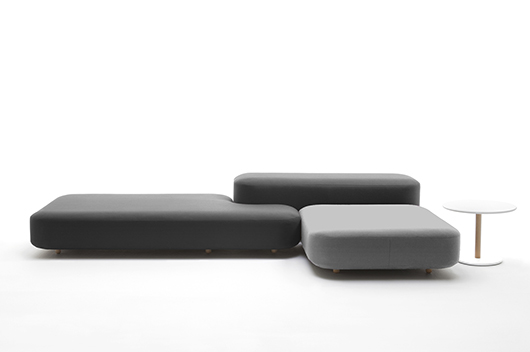 Information & images by courtesy of Viccarbe
Read more news related Viccarbe published at Infurma
Read more news related Naoto Fukusawa published at Infurma
Visit the Viccarbe website
Visit the Naoto Fukusawa website