Iconic Eyes, the new design by Bernhard Dessecker for Moooi, inspired by the headlights of BMW
Netherlands company Moooi announces new design release: The Iconic Eyes created by German designer Bernhard Dessecker. Worldwide launching on March 13 at the Bavarian National Museum, Munich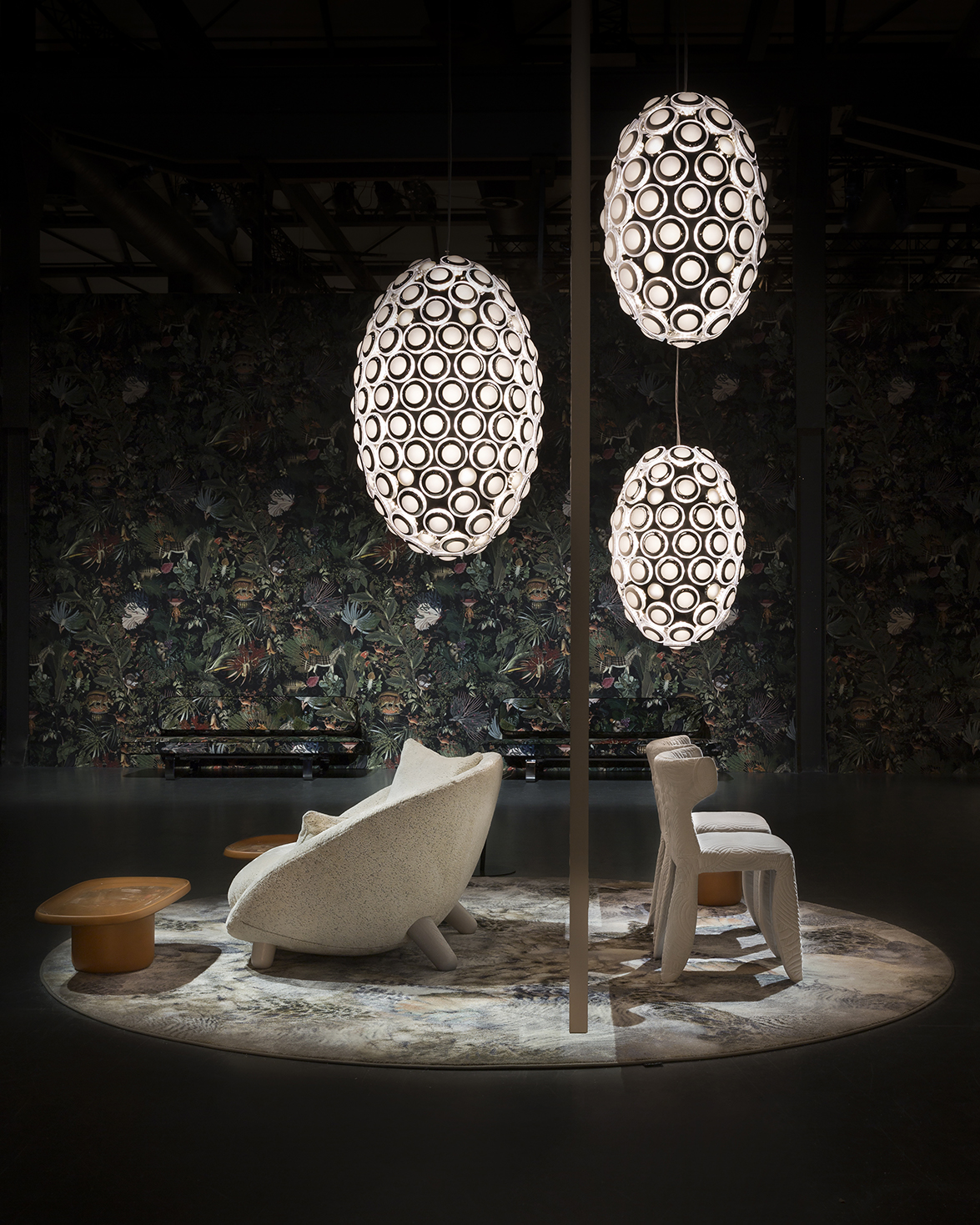 Moooi and Bernhard Dessecker are going full circle with their first design: The Iconic Eyes. Inspired by the iconic headlights of BMW and recognizable by its oval shape with various lenses the Iconic Eyes is a true eye-catcher.
The lighting design will launch worldwide on 13 March at the Bavarian National Museum in Munich. There, 11 Iconic Eyes, will be permanently on view. To celebrate this moment the director of the museum, Dr. Frank Kammel, designer Bernhard Dessecker and Marcel Wanders, founder of Moooi, will be in attendance for a special event, taking place during the Munich Creative Business Week.
'Light is never a given and always new. It is there to lift you up, surprise you and make you smile, without even noticing it' - Bernhard Dessecker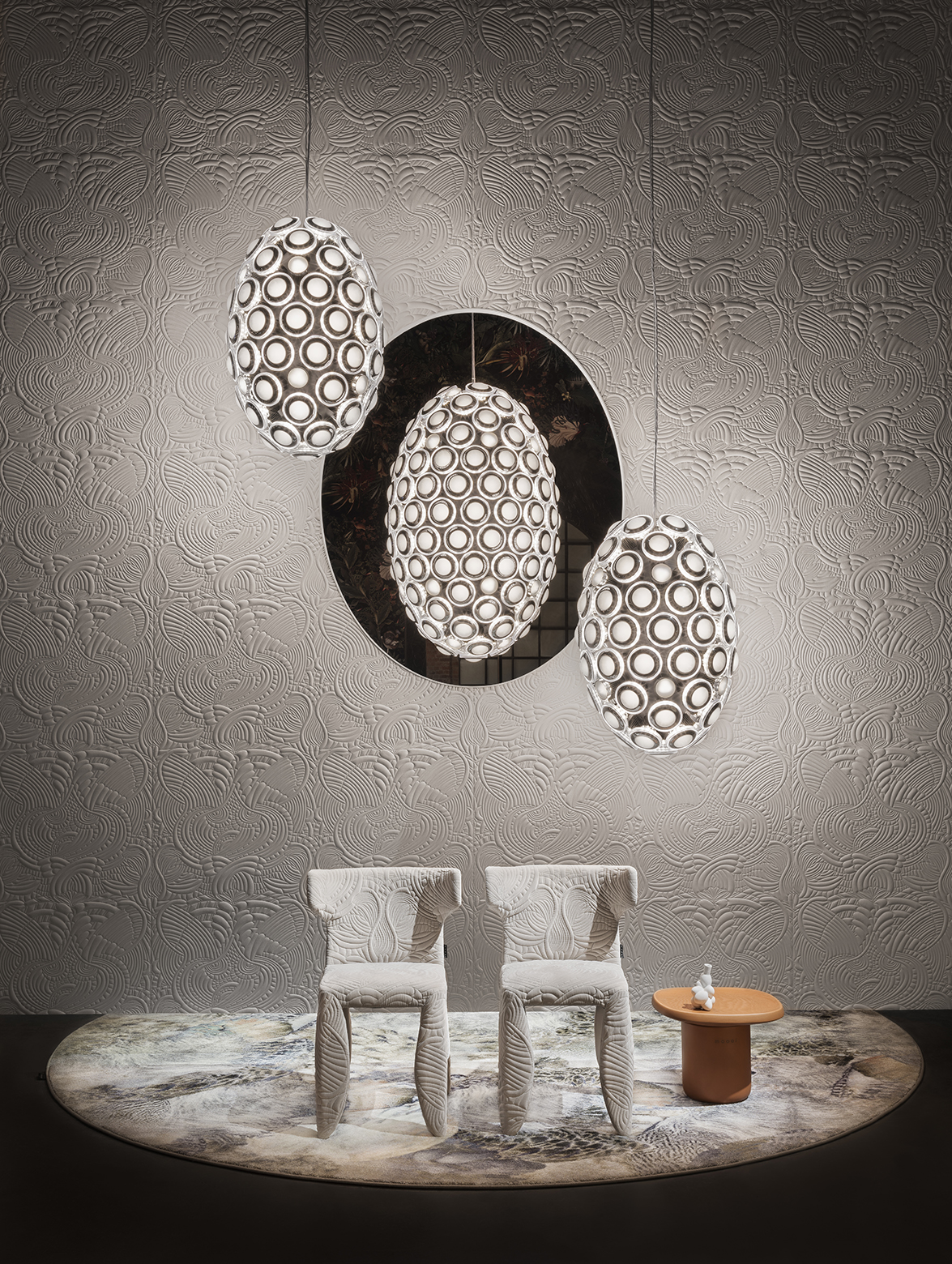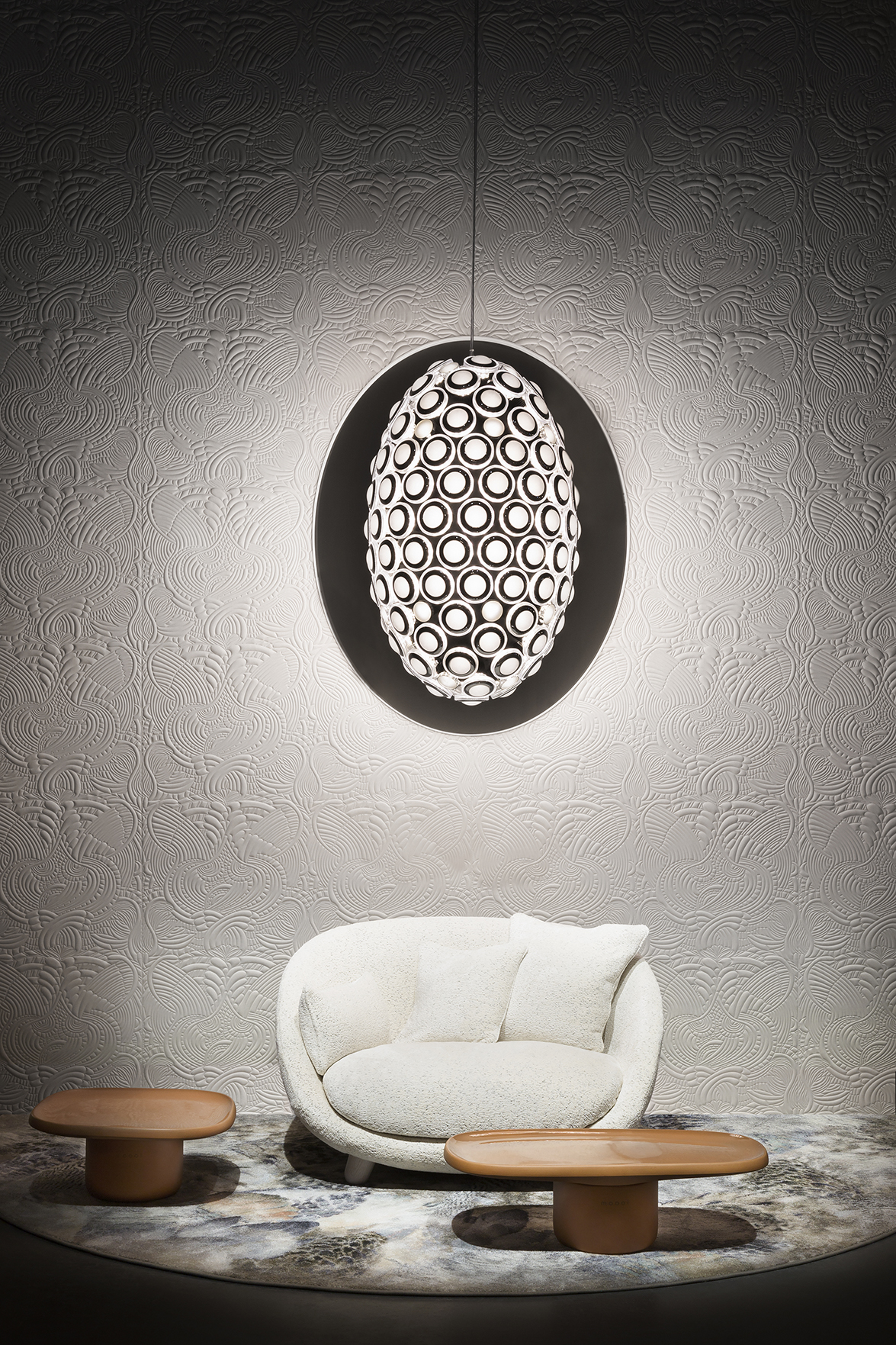 The release of the Iconic Eyes is another example of how Moooi makes designer dreams come true. In 2013, designer Bernhard Dessecker created a light design re-using elements from BMW, because its distinctive headlights are a part of (German) automotive history. Six years later, Moooi realized the full potential of the design. Iconic Eyes is the first design created by these two powerhouses and emphasizes the grandeur of any room, space, entrance of foyer.
The Iconic Eyes as produced by Moooi consists of numerous lenses and a constellation of LED lights. The lights are moulded in an oval shape and create an ambient glow enhanced by bright rings of light. The Iconic Eyes comes in two sizes; 85 and 161, named after the amount of lights in both sizes.
Just like its designer, the Iconic Eyes has its origin in Bavaria, which is also the heart of the German automotive industry and the place where the design will be launched.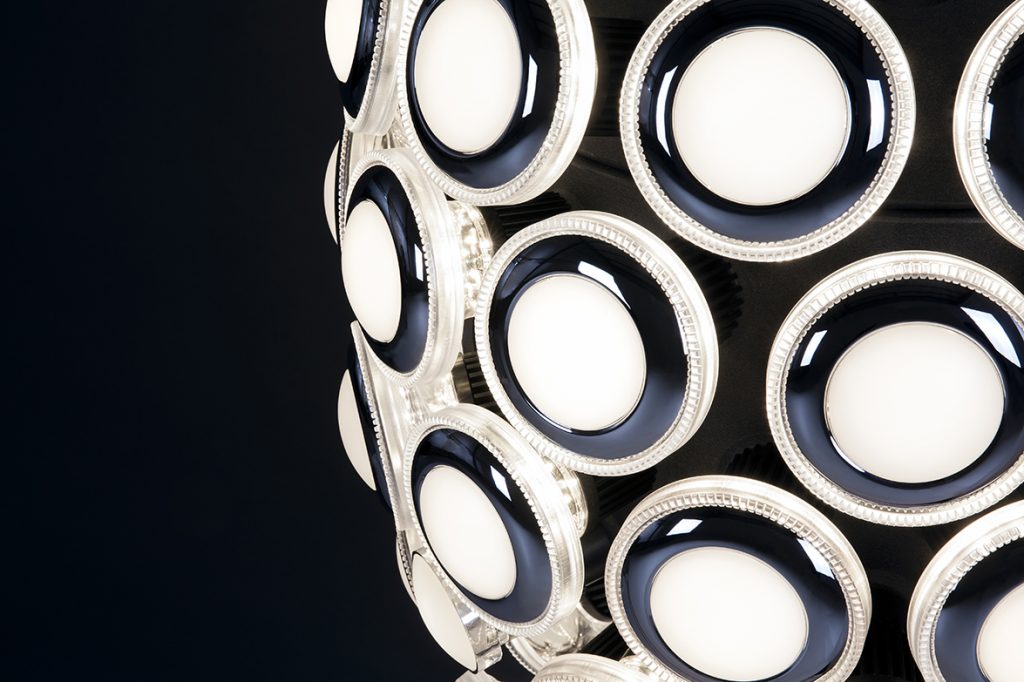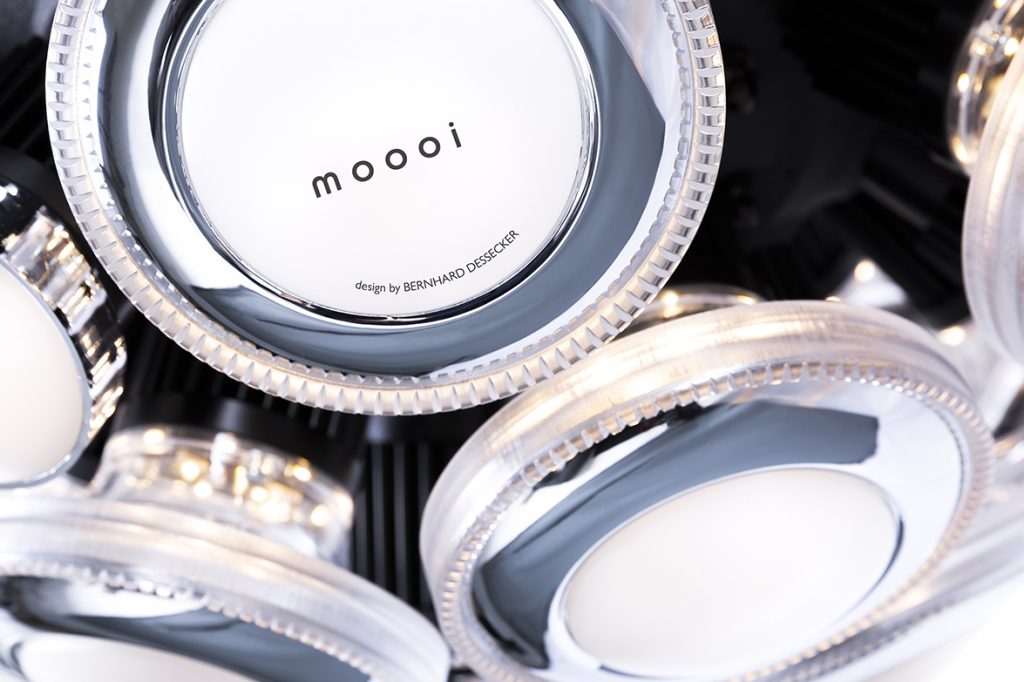 Official launch in München
The Iconic Eyes will have its official launch on 13 March at the Bavarian National Museum in Munich in attendance of Dr. Frank Kammel, designers Bernhard Dessecker and Marcel Wanders, founder and art director of Moooi.
More Moooi Moments
Iconic Eyes is the next design launched under the umbrella of More Moooi Moments. This allows Moooi to launch products year-round contributing to their new strategy.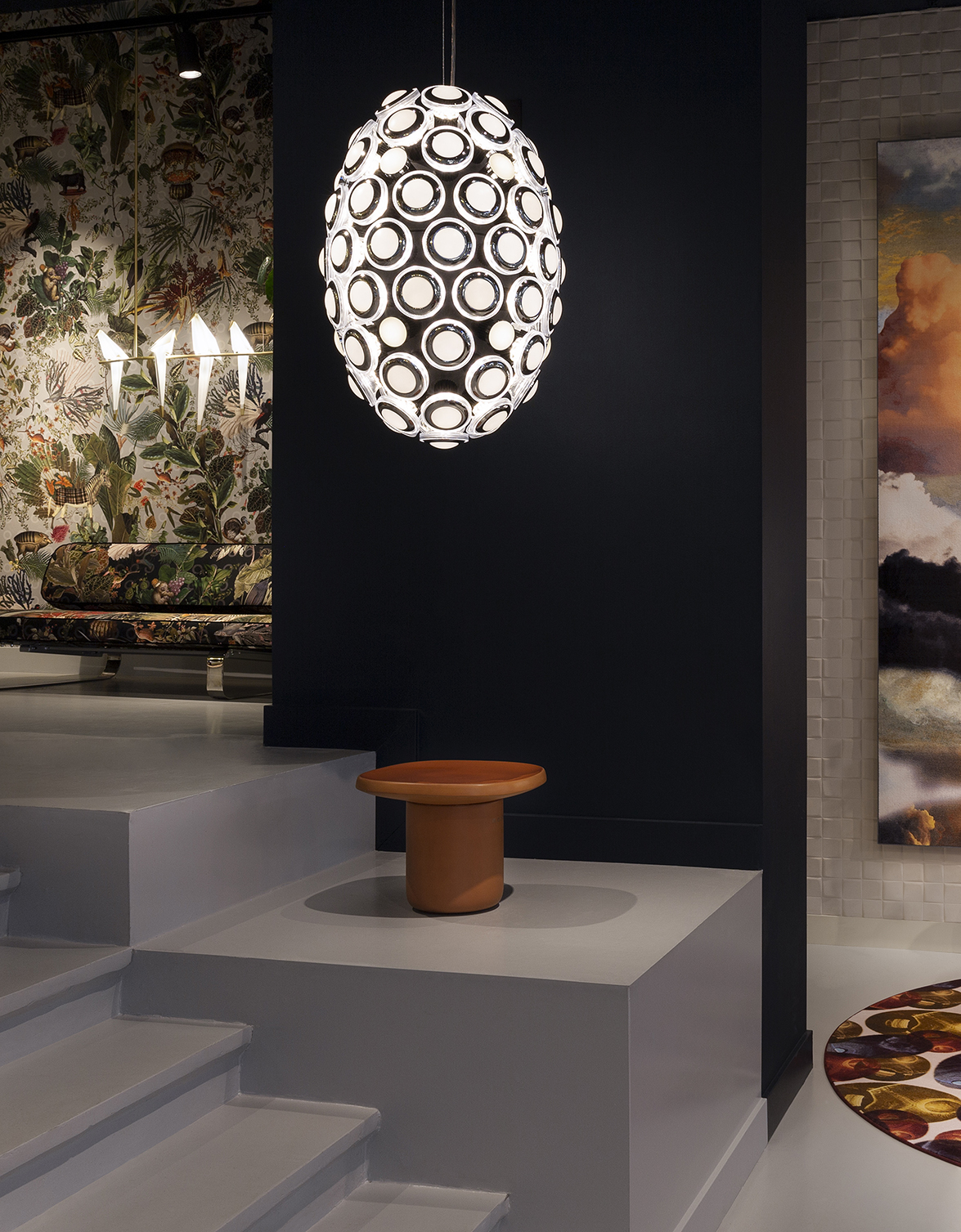 Source: Moooi
Read more news related moooi published at Infurma
Visit the Moooi website