Nhow Hotel in Marseille by Teresa Sapey. Double personality in a single concept
Marseille, the double-faced city, swindler on one side and Mediterranean chic on the other one.
This social-personality clash is the Teresa Sapey main inspiration for the interior design found at the Nhow Marseille. The depiction of a city full of energy and contradictions as life itself.
Always keeping in mind Nhow's motto "elevate your stay", Teresa Sapey thought of a unique personality for the hotel to be a reflection of the city.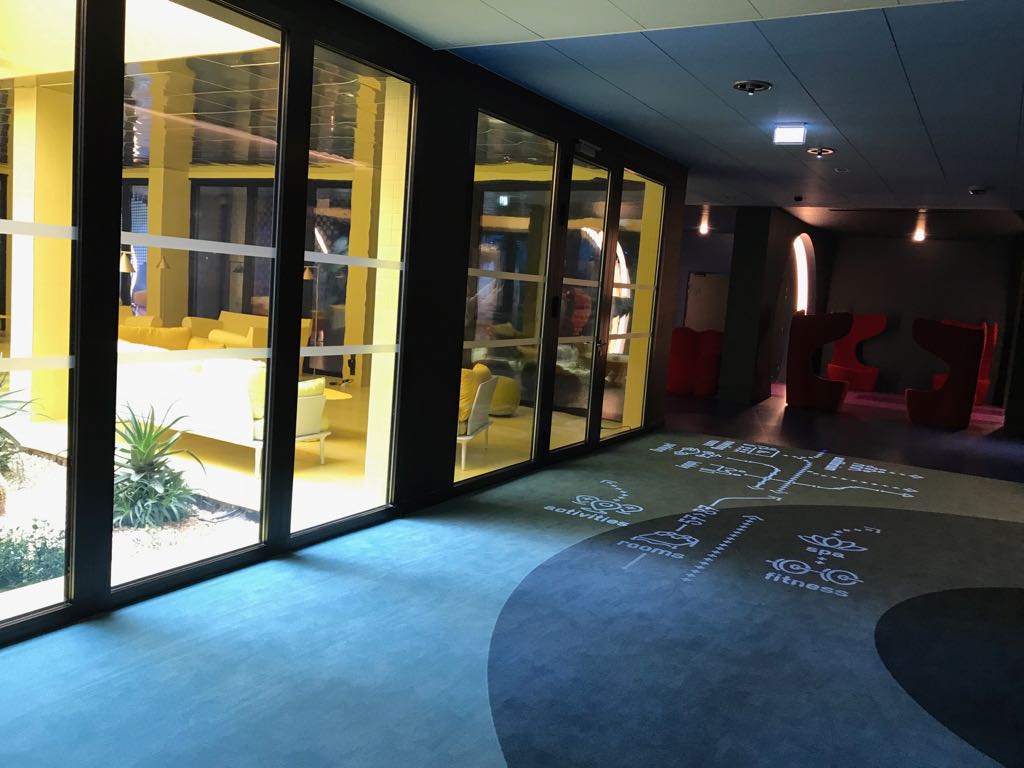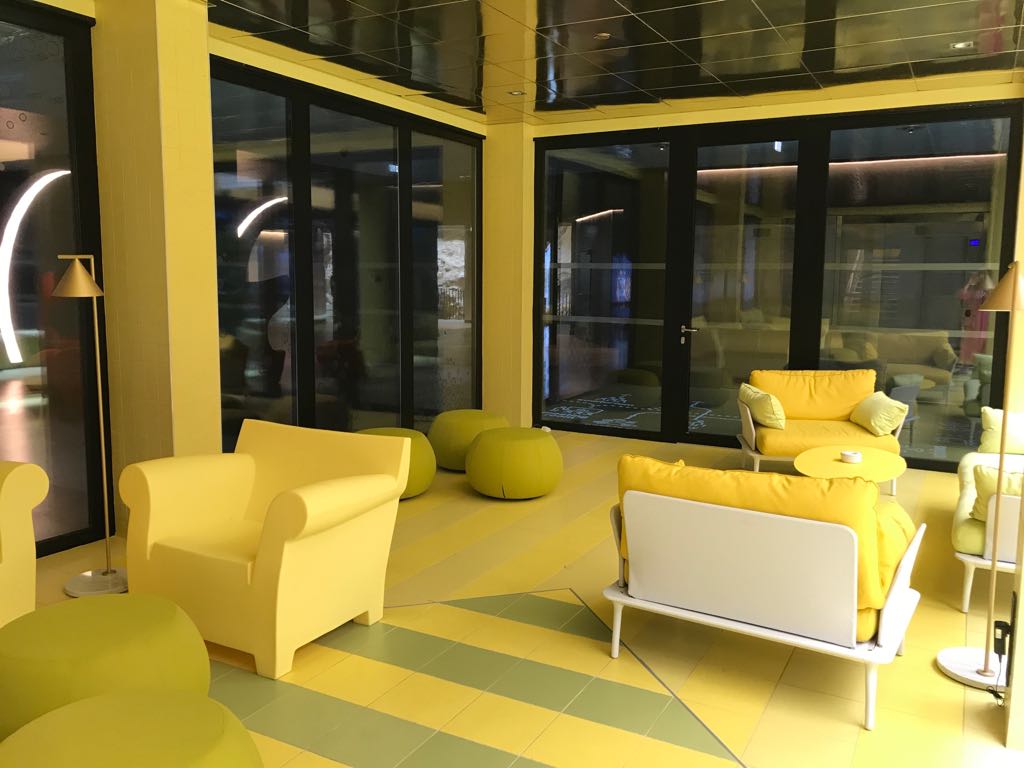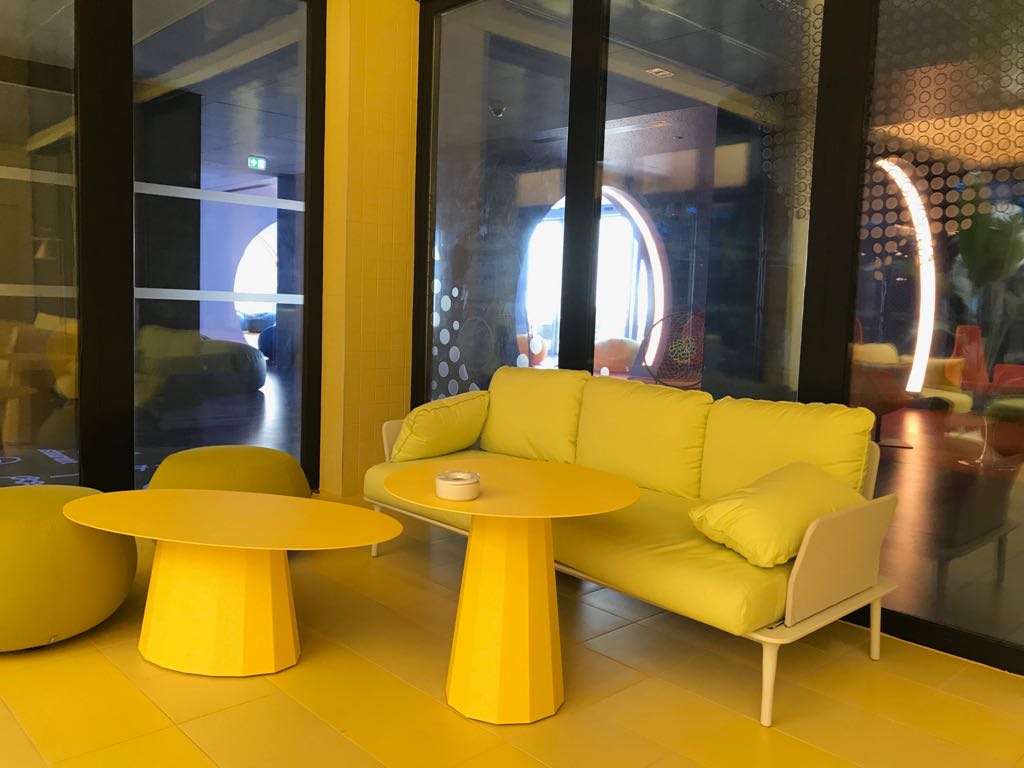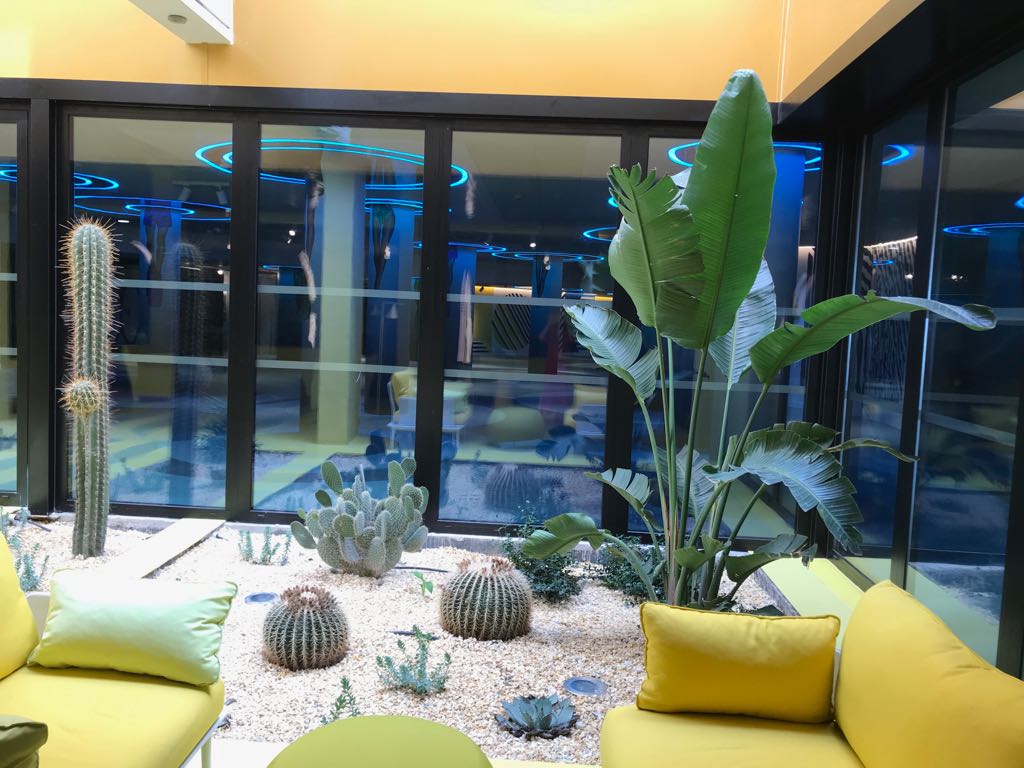 The result is a bellwether building for the local resident and a reference for the customer who is lodging himself in the premises. The concept of the hotel resides in the duality between waters that surround the area: the fresh water from the spring built on one of the original wall of the hotel and the salty water of the sea where it falls into. Depending on the path you take, a tunnel of experiences was built. It leads you to the most alternative part of Marseille, the docks, or theshallowest and conservative one, the well.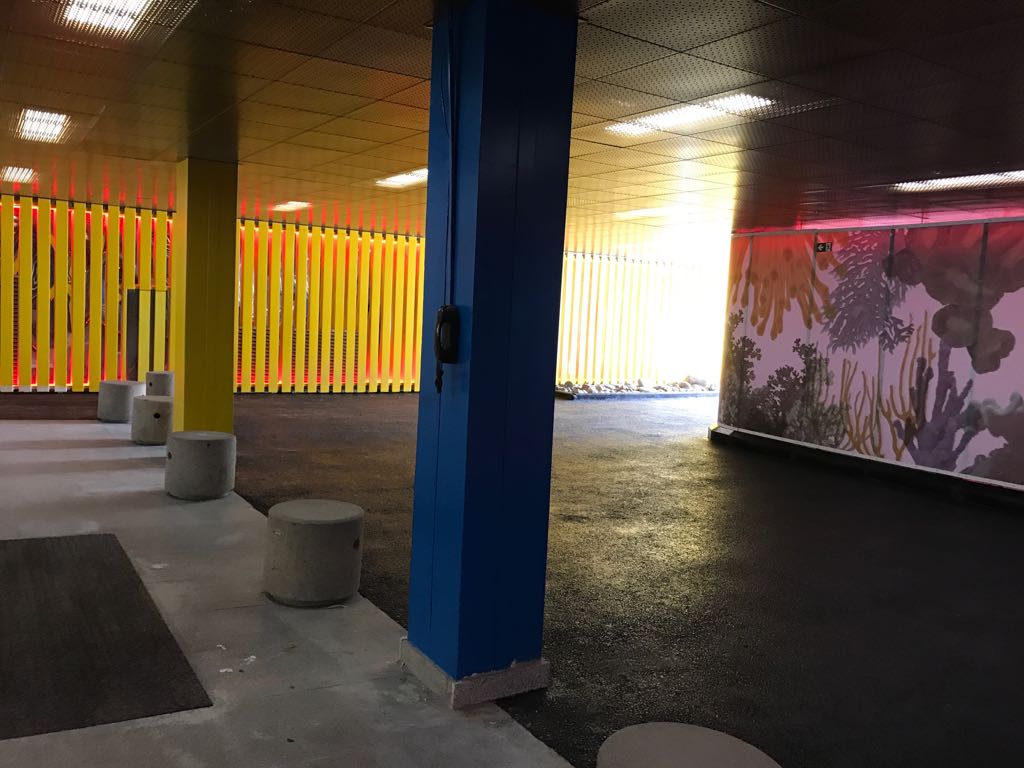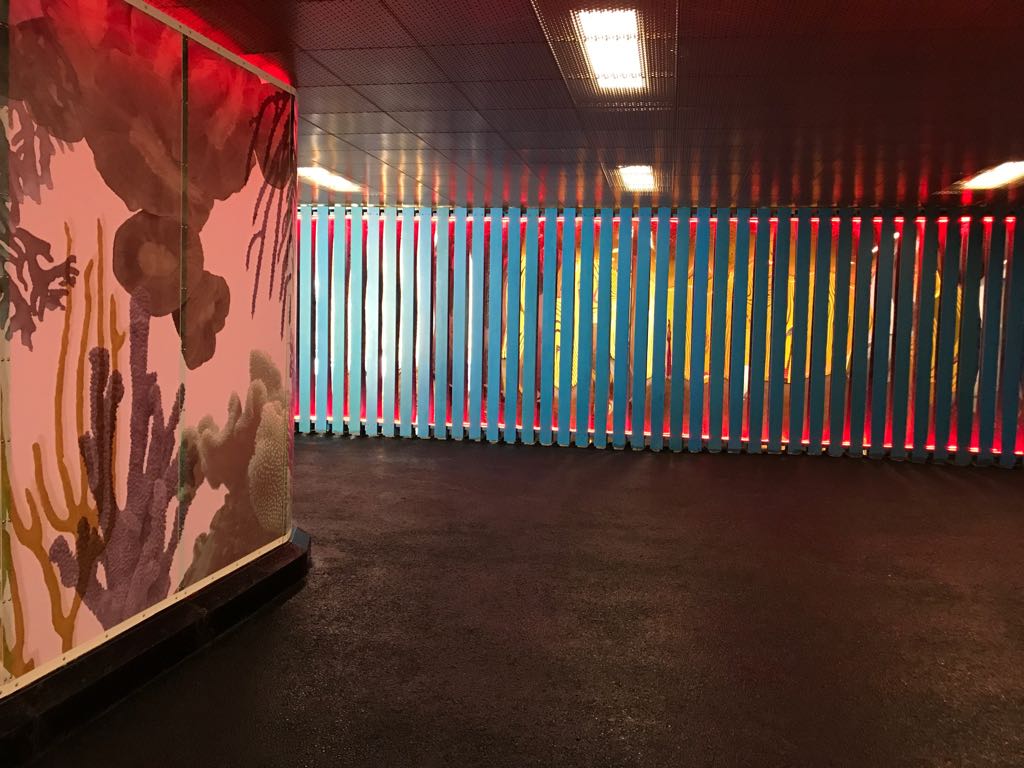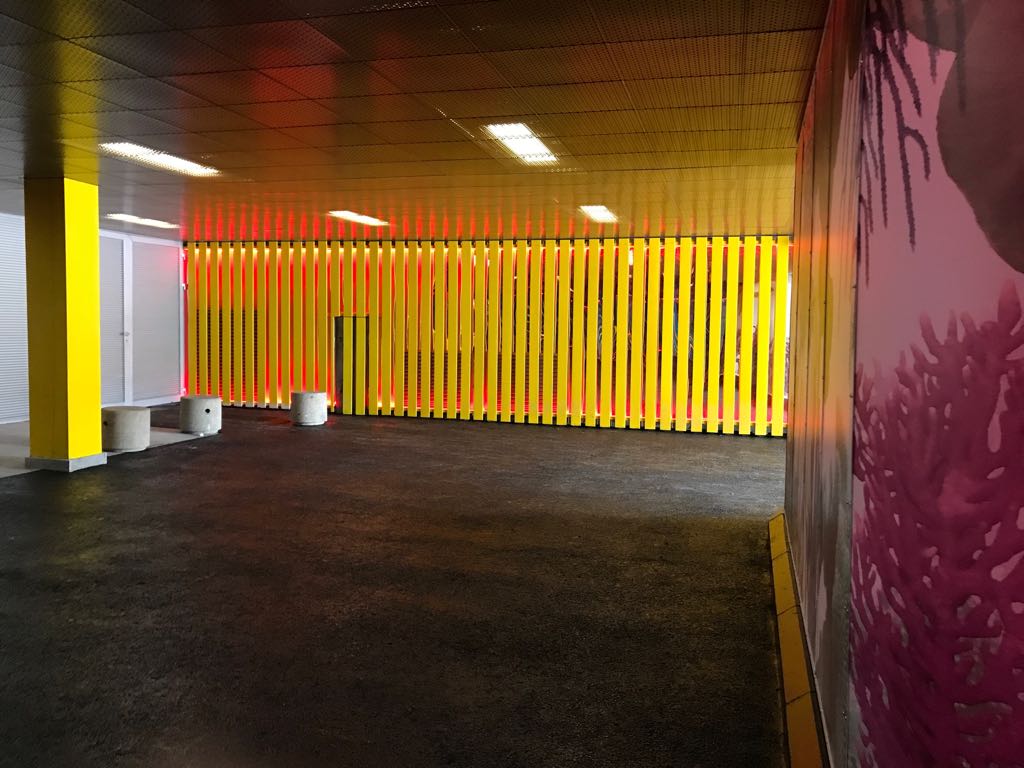 The colors that were chosen for the interior design decoration have a huge impact on the area, empowering the Mediterranean soul of the hotel. Yellow, orange, red and blue coexist in this space created to amuse the vacation of its guests.
A mix between the classic billboards from the early XXth century and the urban graffiti that flood on city walls. It's definitely a project that required a big amount of creativity and techniques to reuse the former structure and give it that flexible, trendy and provocative effect that marks the Nhow concept.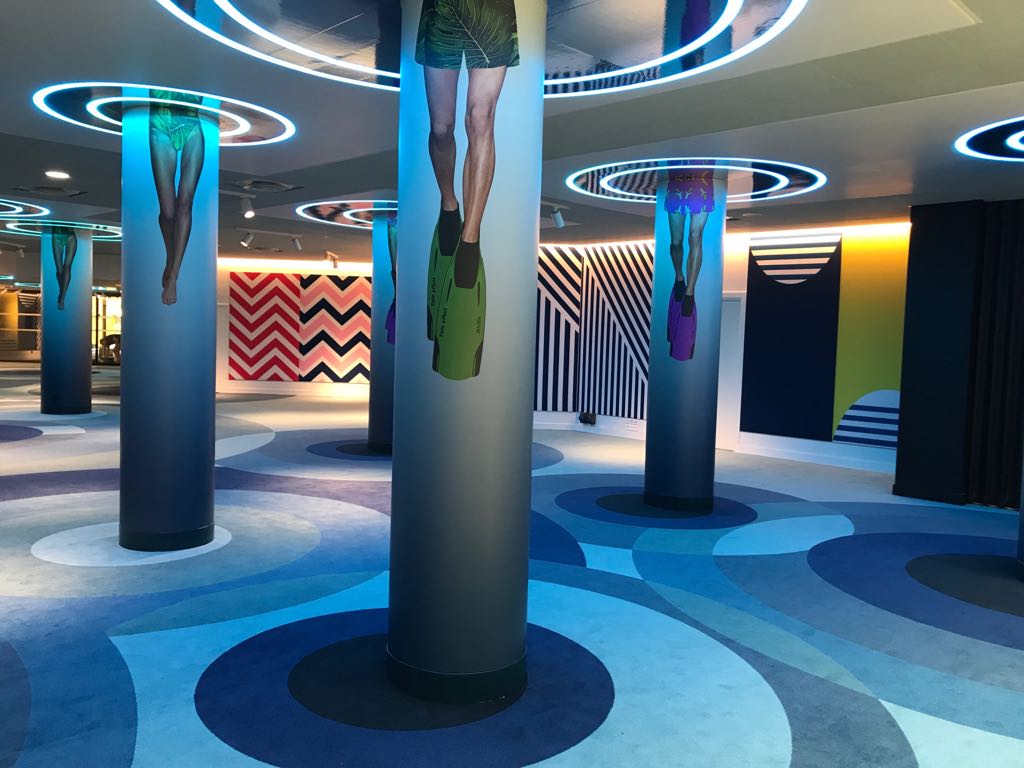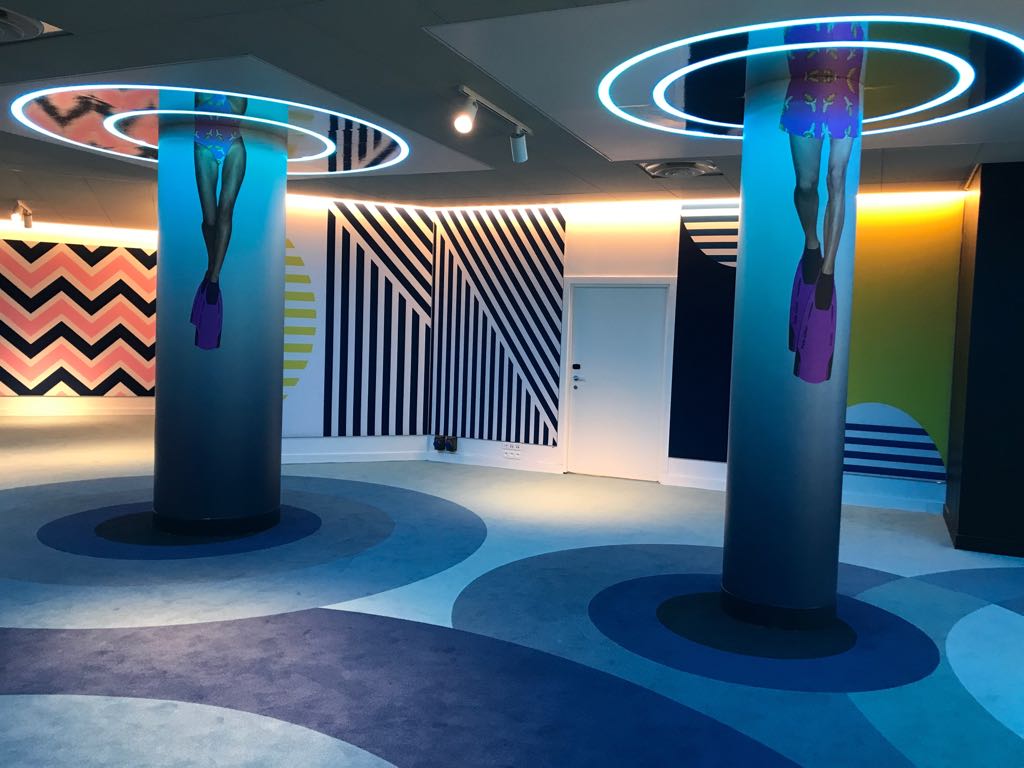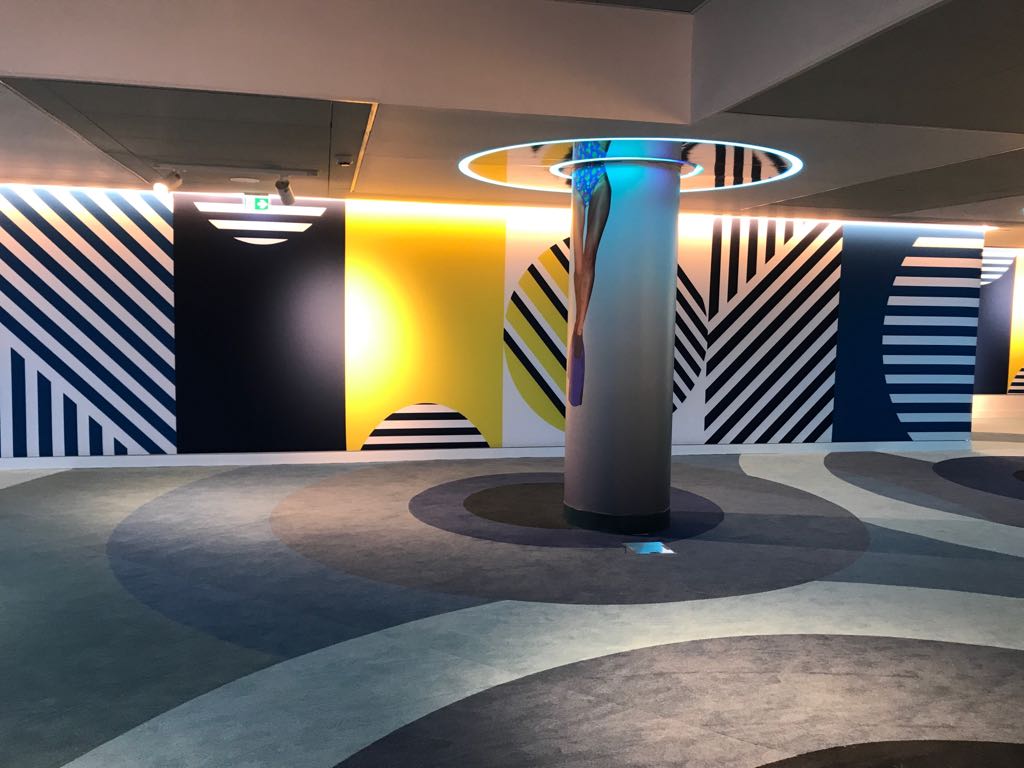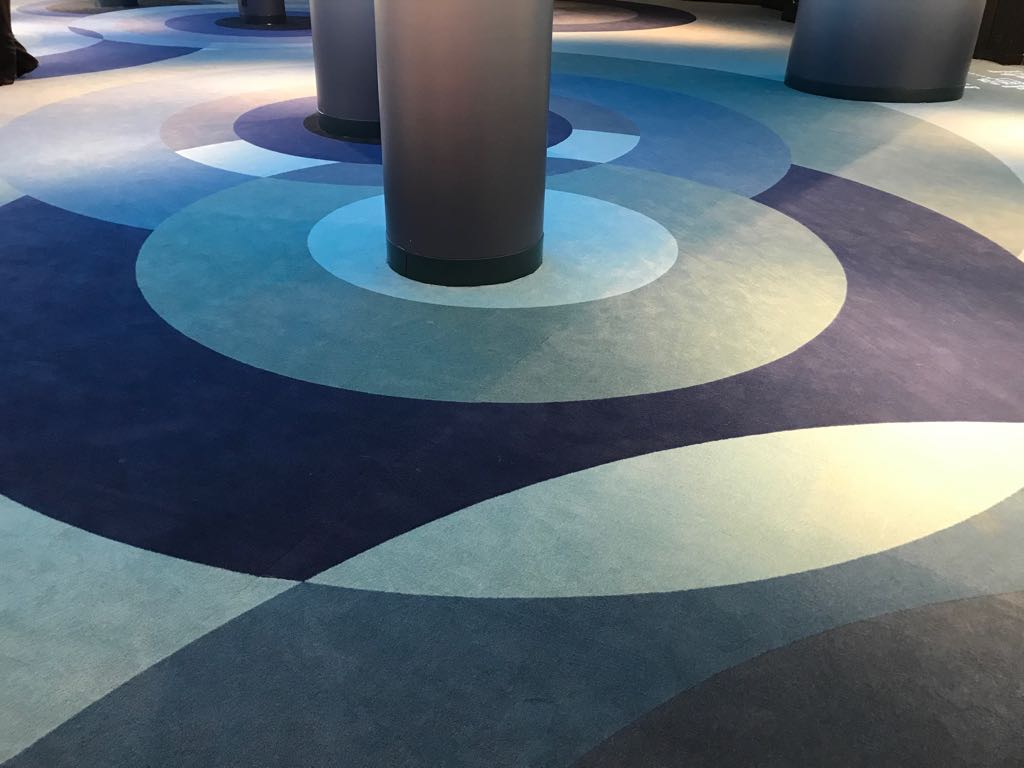 Source: Teresa Sapey
Read more news related with Teresa Sapey published Infurma