nendo will present a furniture collection "flow" and a sofa system "okome" for Alias during Milan Design Week.

FLOW

A table to hold something on top and a container to hold something within. Part of the tabletop appears to melt away and form a container below, as if it were completely oblivious to the table's frame structure.

The enigmatic pieces of furniture achieve a fluid fusion of functionality serving to hold something either on top or within.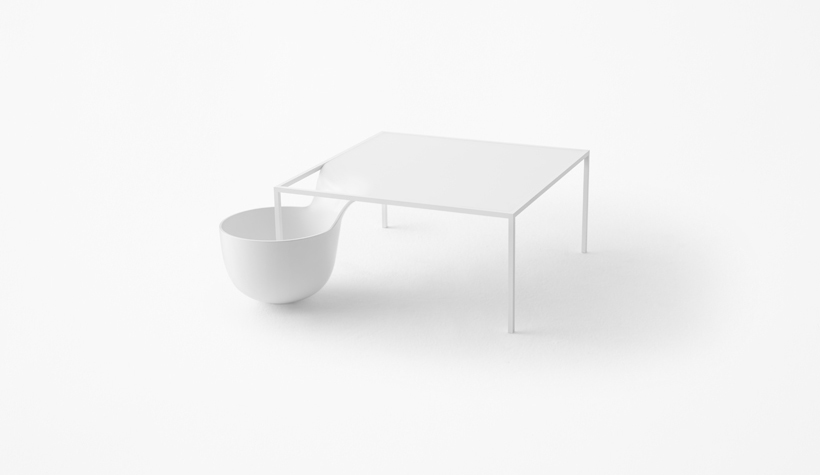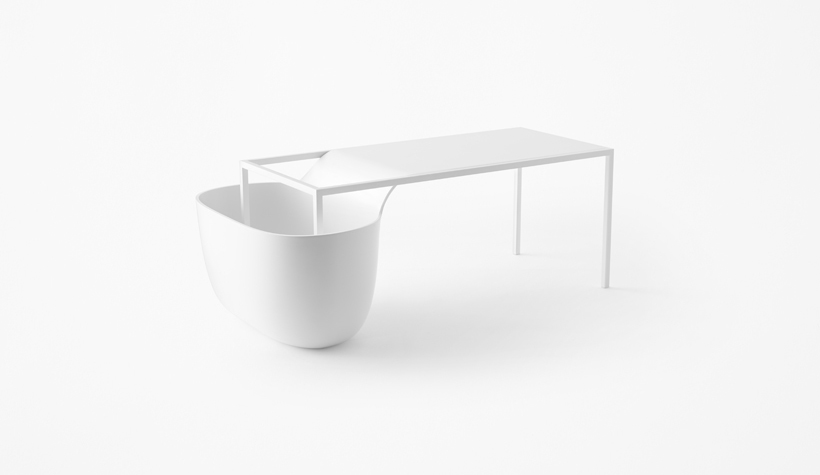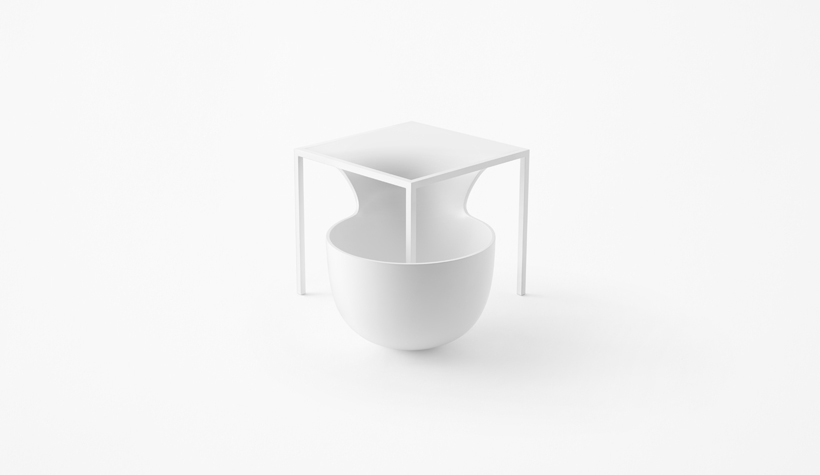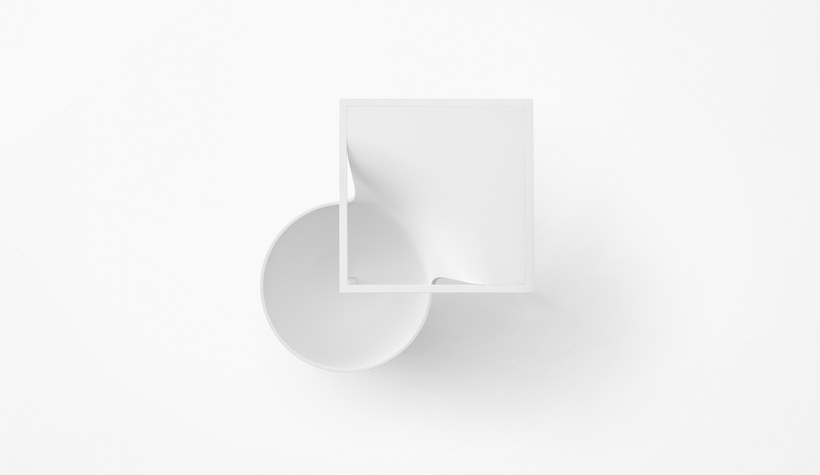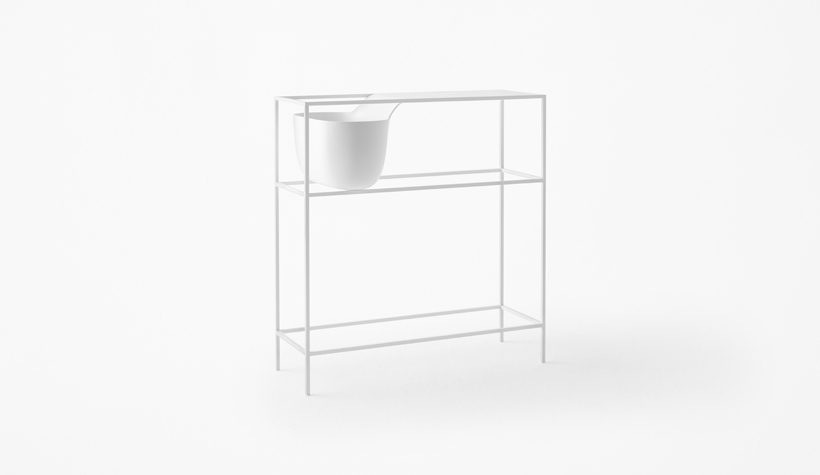 OKOME

Unit sofa which users can combine the units such as seats, backrests and armrests in any way they like. There are all together twenty different types of units and the seats, backrests and armrests were made in all of the same shapes so as to maintain a sense of visual unity. The high-back backrests can also be used as a partition with sound absorbing qualities.

The seat surface is flat, but the surface curves gently towards the base, which prevents them from dirtying due to direct contact with shoes when used in public spaces such as lounges and lobbies. Concurrently, by attaching cutouts that correspond to these curves, they can be interlocked with parts such as backseats not only horizontally but also vertically.

The wooden side table with similar curvature is available in three variations, ones that have wire-frame legs, one-footed tables where the pedestal slides under the sofa, and a container type that can accommodate cables and small accessories, each were made to match the cutouts perfectly.

Rice is oval-shaped with a germ which is often removed so a portion of rice has been cut-out. Because of this, the sofa was given the name "okome (= rice in Japanese)" from the similar appearance which looks as though a portion of the soft silhouette has been cut-out.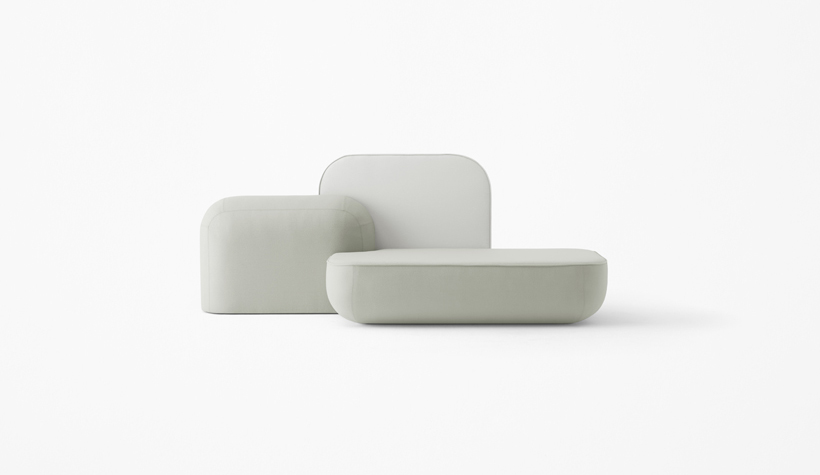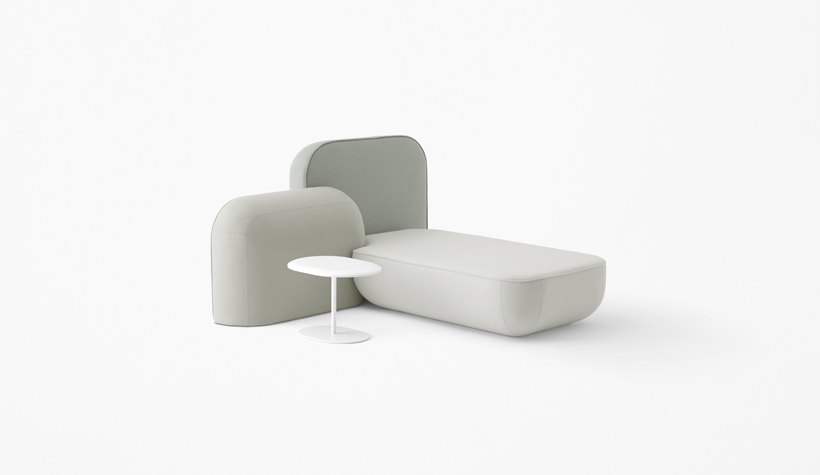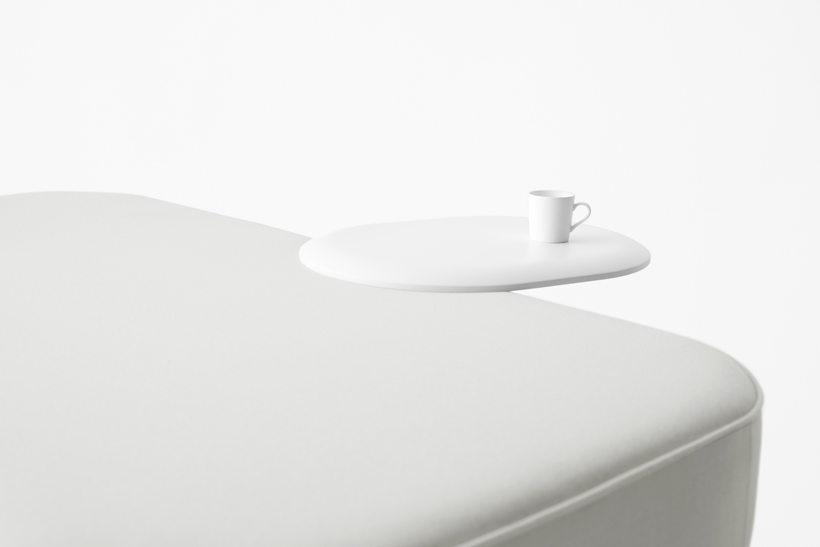 Source: Nendo

Photos by Akihiro Yoshida

Read more news related Nendo published at Infurma

Read more news related Alias published at Infurma

Visit the Nendo website