The Spanish company Tres Tintas collaborated in the interior design project of the new Hotel Crayon in Paris, referring to the famous crayon pencils. Tres Tintas has decorated some walls of the rooms with their most representative collections.
The project, carried out by architect Julie Gauthorn, has used the reference of crayon pencils to choose wallpaper designs that prevail illustration or drawing.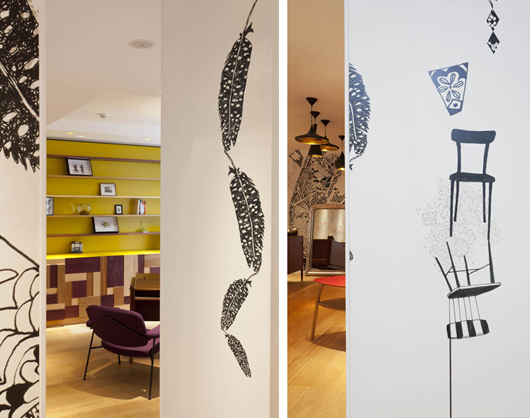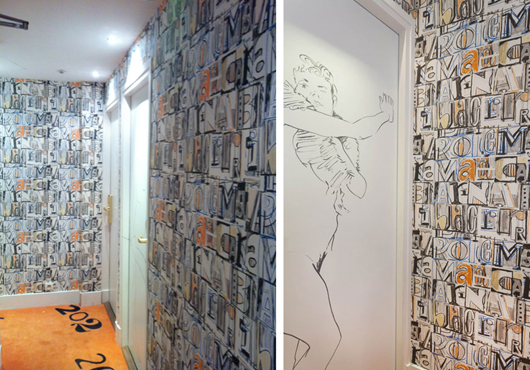 The Crayon Hotel has more of a guest-house atmosphere with its colourful pop art decor and designer style. The Crayon is a special sort of guest-house: the residence of a Parisian artist who invites you to enjoy a very colourful stay!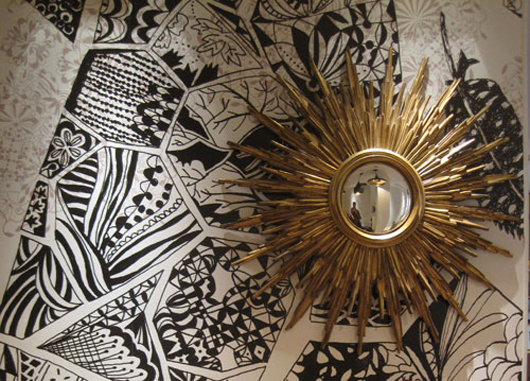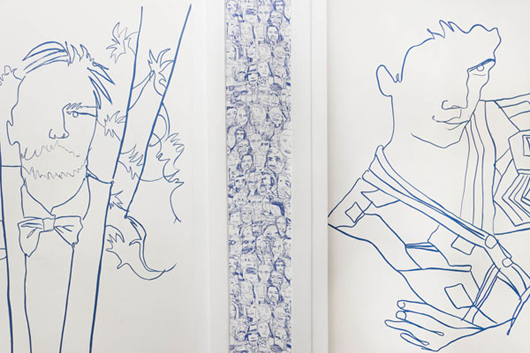 Tres Tintas participated with the following wallpaper collections:
Art Gallery: murals "Equilibrio" designed by Julia Pelletier
9 Selvas de Mariscal: "Lletras I tipos" and "1080 Cadires" designed by Javier Mariscal for Tres Tintas Barcelona
Wall-à-Porter:

"Pelos" designed by Julieta Álvarez for Tres Tintas BCN
"Daks" designed by Jorge Zuazo for Tres Tintas BCN
"Vergel" designed by Miriam Ocáriz for Tres Tintas BCN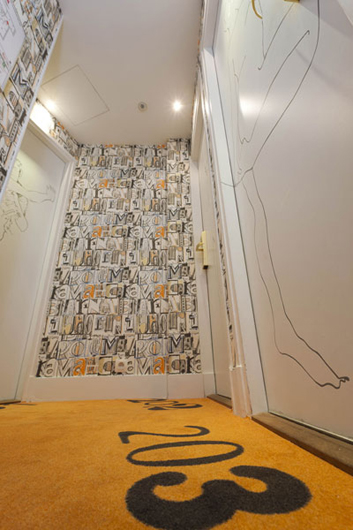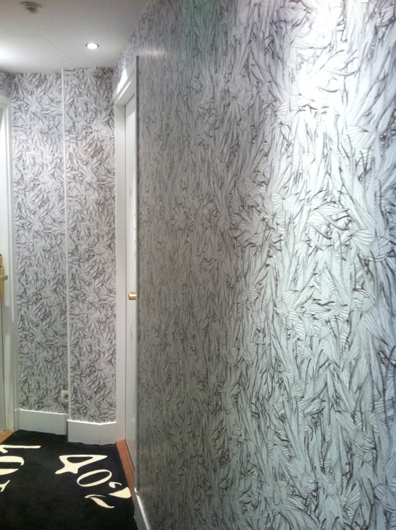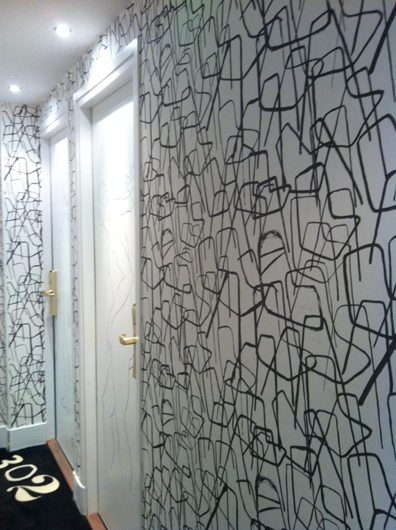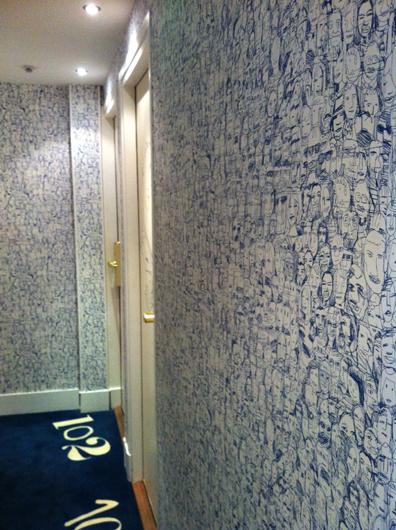 Visit the Tres Tintas BCN website
Visit the Julie Gauthron website
Visit the Hotel Crayon website