Nonna Design merges the most traditional Japan and Nordic design in the contemporary Kamon Restaurant
The Nonna Design studio has carried out the interior design project of new Kamon, the acclaimed Japanese-Mediterranean fusion restaurant, located in the heart of Valencia, led by chef Hiro Suzuki.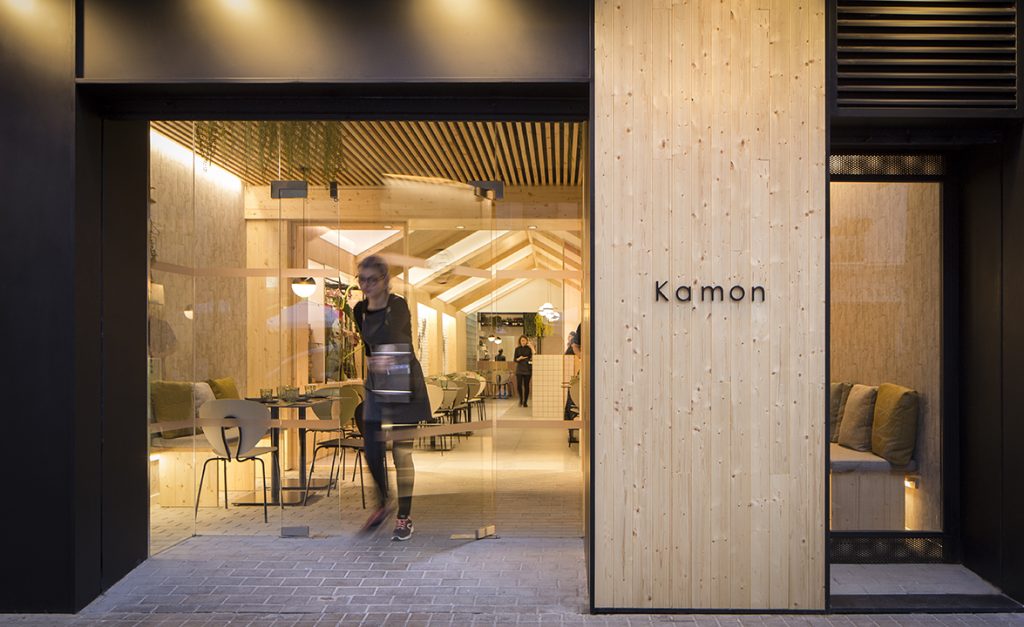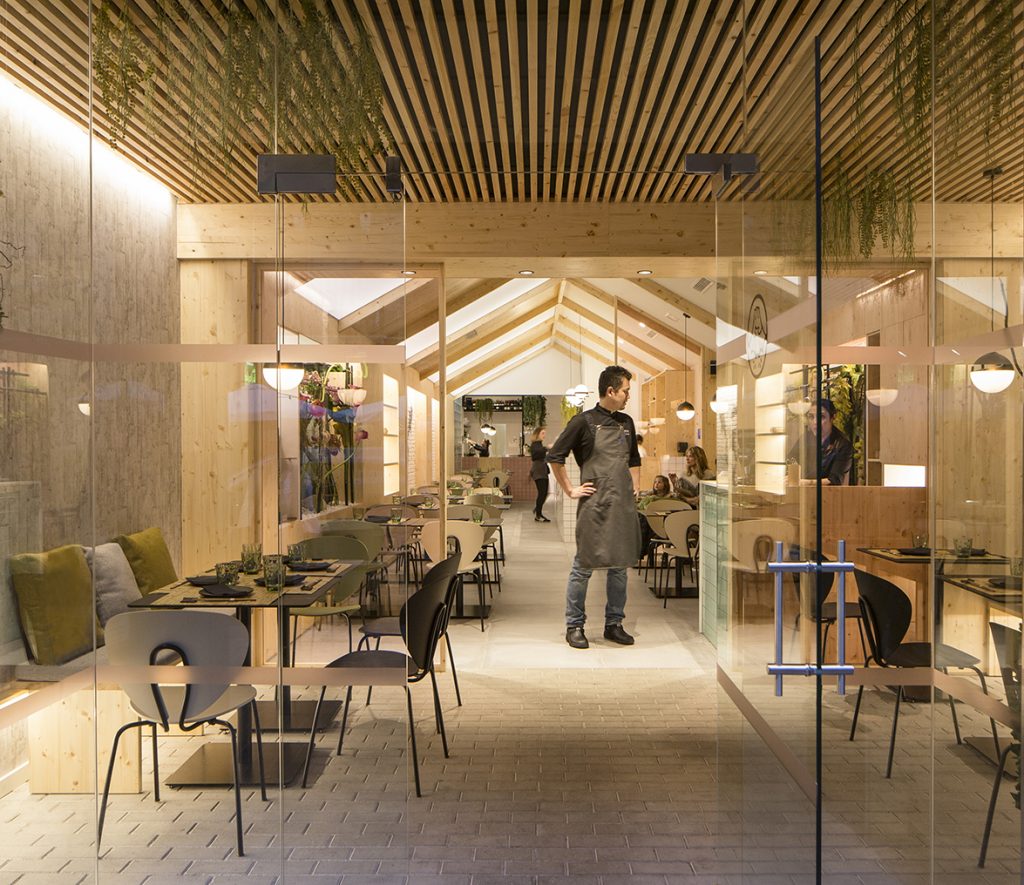 The design pays an aesthetic tribute to the architectural beauty of Japan, integrating traditional organic elements such as the rich flora and fauna observed in Japanese art and culture. These elements are combined with materials representative of Nordic construction and design, from virgin woods to the spatial warmth that characteristic lighting techniques have to offer.
The bold style of Nonna Design can be defined as the evolution of minimalism. It brings order and functionality to coalesce with a strong Nordic presence, giving rise to a mixture of warm materials such as the wood and upholstery, as well as distinct color and coating combinations.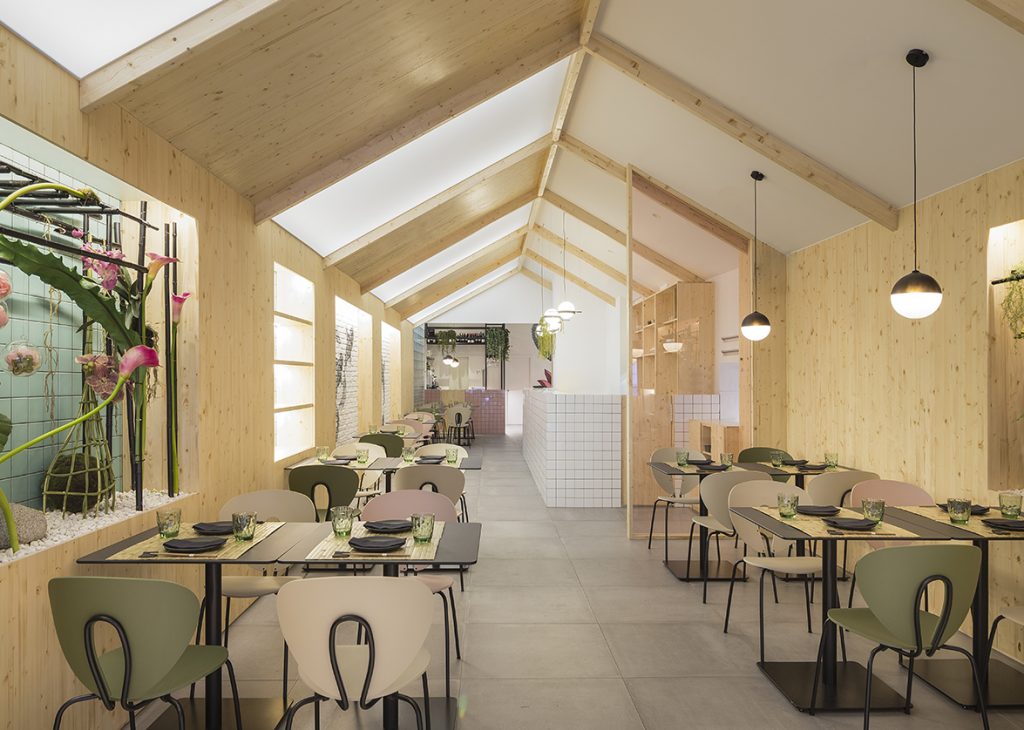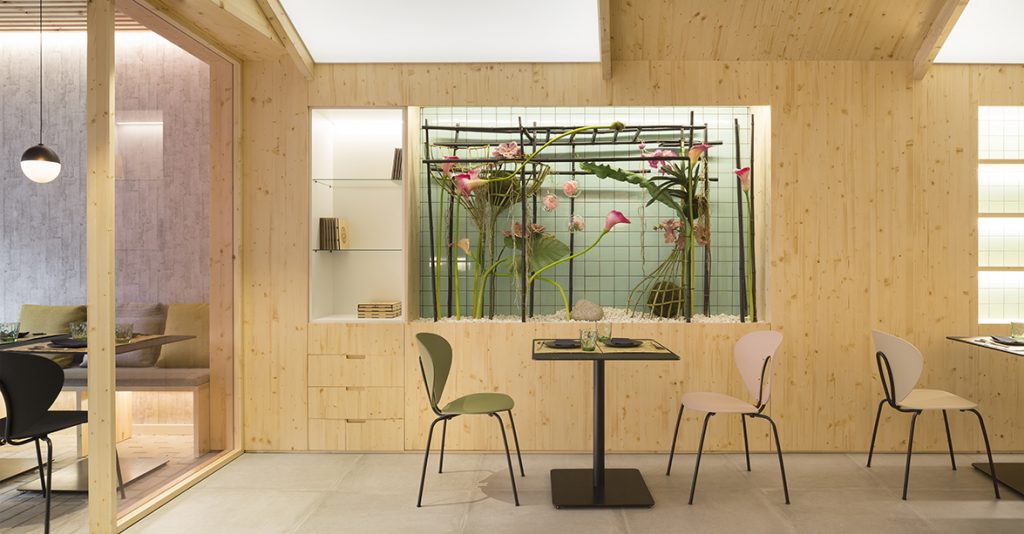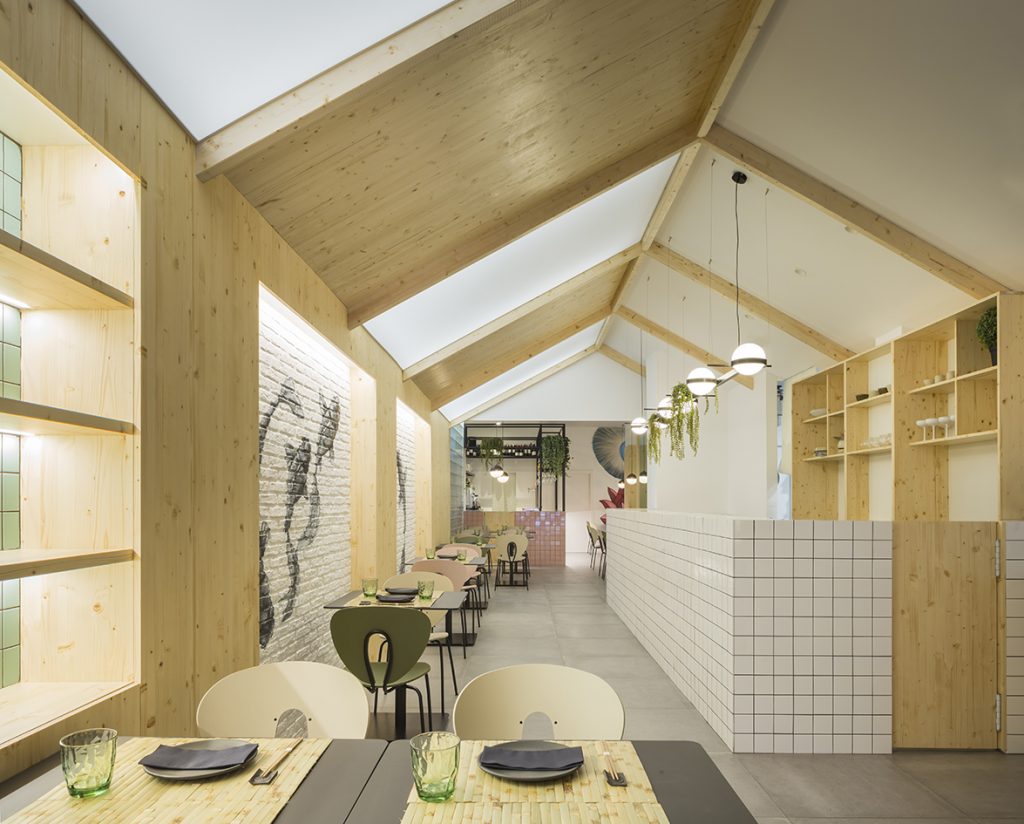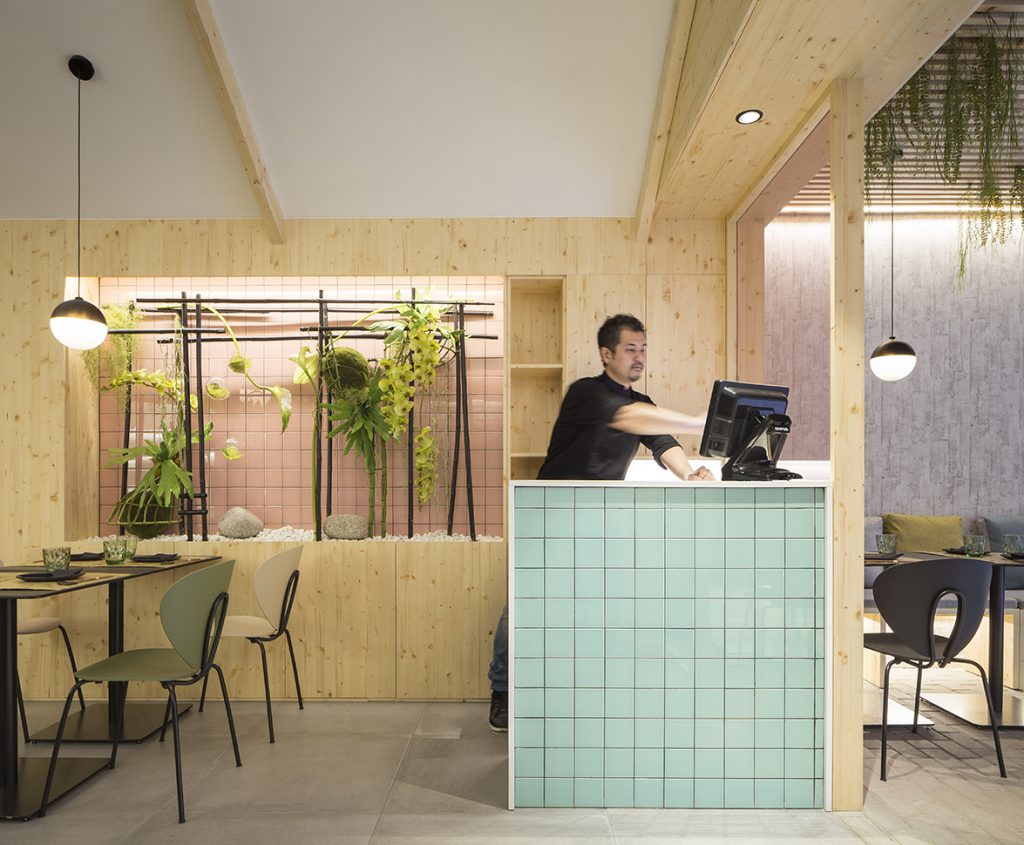 These parameters, which strive for uniqueness, are reflected in Kamon to great effect. The materials and lighting techniques provide a sentiment more akin to a scenic hearth than a mere eatery. The project called for warmer, natural materials with soft, straight lines - combined with high ceilings - which offers an abundance of ambient light, emphasis of ceramic elements, playful indirect lighting, and the natural, subtle touch of florae. These strong Nordic elements, paired perfectly with the exquisite culinary flavors of Japanese cuisine, culminate in a truly spectacular experience for all.
That which sets Nonna Design apart is their expertise of manufacturing furniture and woodworking, which they execute from scratch. For this reason alone, they offer both aesthetic and functional solutions, providing added value to each and every project. All of this offers the capacity to finish a space distinctive to Nonna Design. Whether it is concerning the floors, walls, or reflecting all of it in the design of the furnishing. In this way, unique spaces are achieved, all the elements of a project coexist, and they do so in perfect harmony.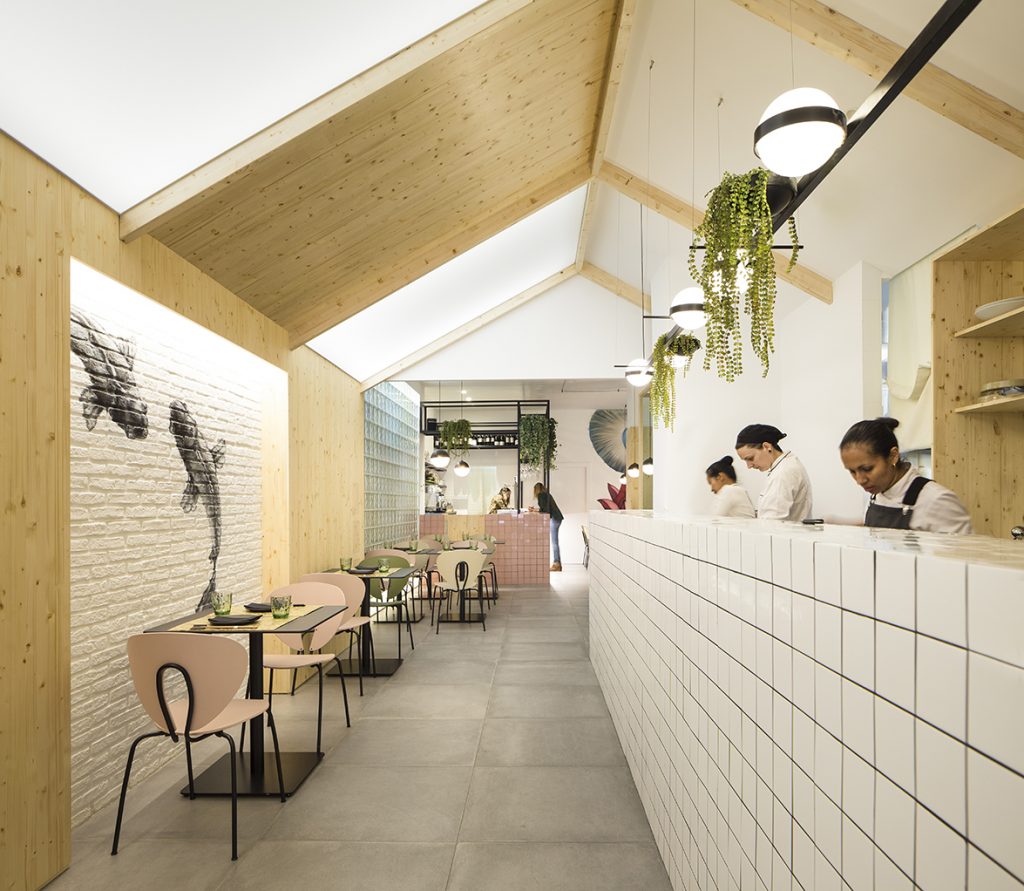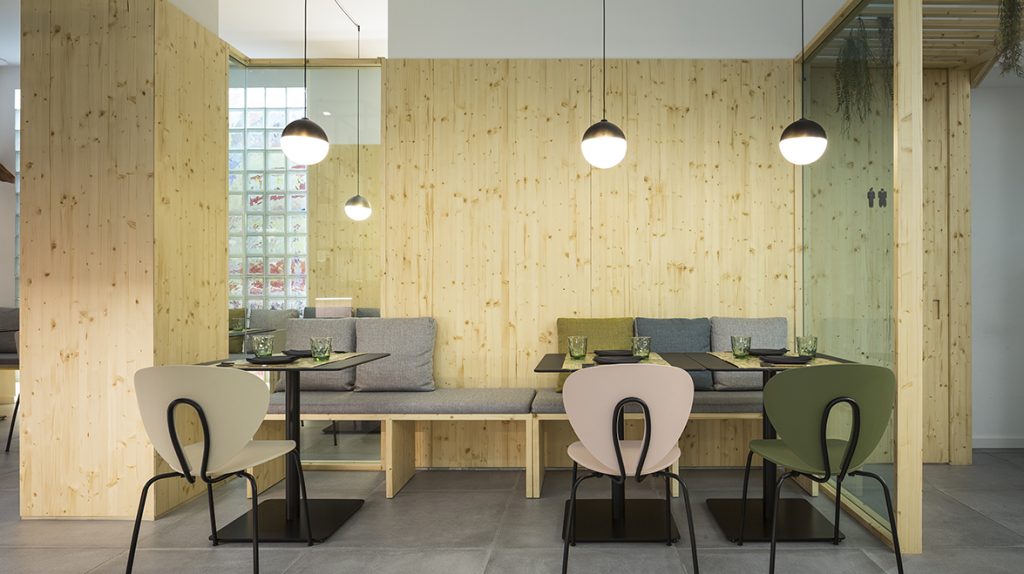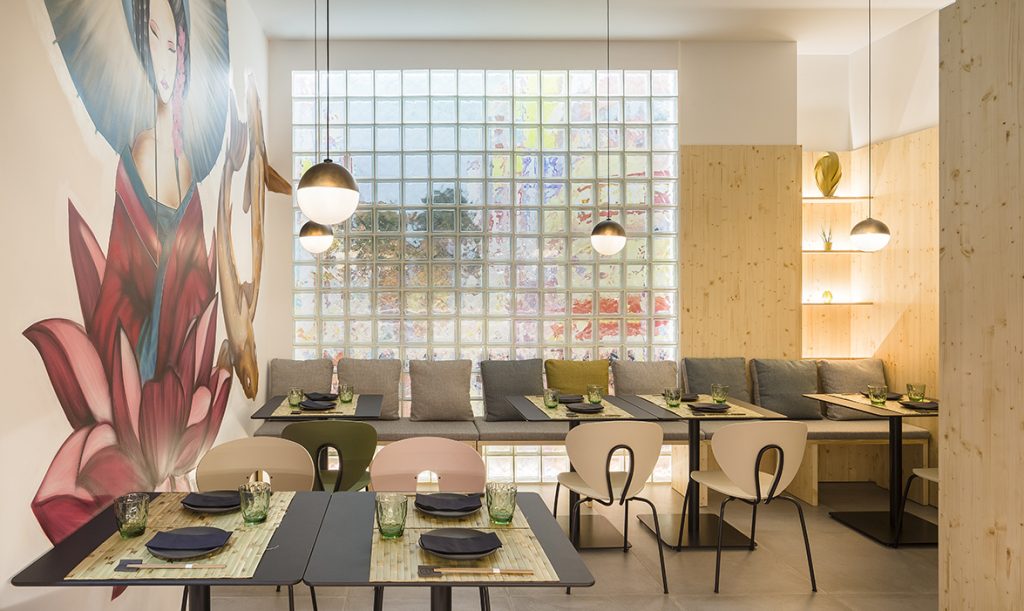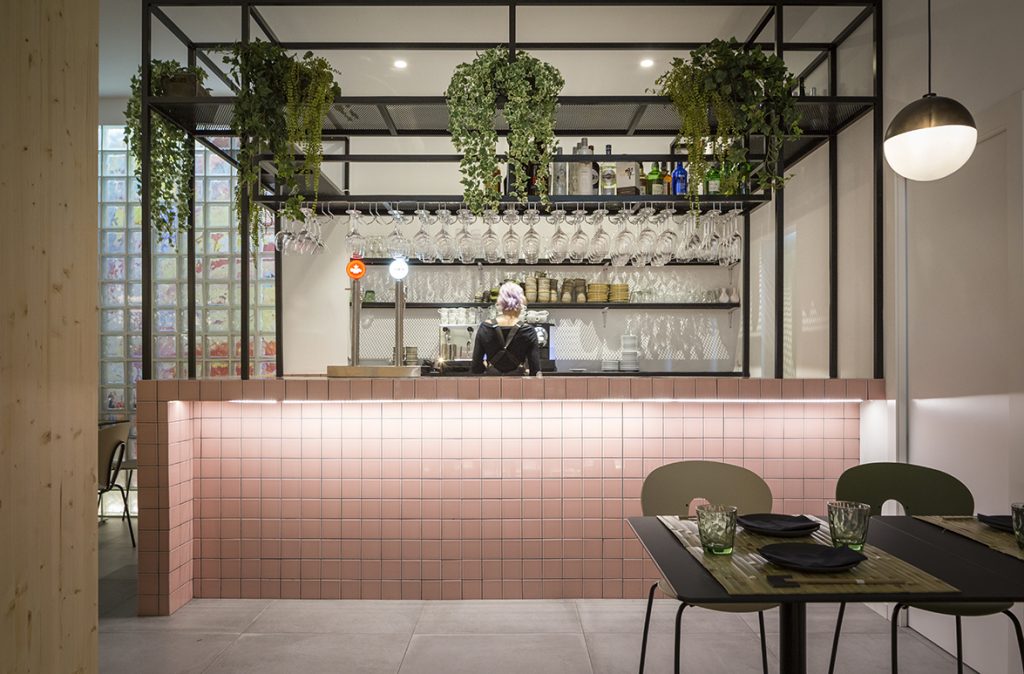 Interior Design| Nonna Design Projects
Photography|David Zarzoso
Location|Restaurante Kamon Valencia
Source: Nonna Design Projects