Following the success of the first Green Product Award 2015, its organisers are eager to see how competitors will raise the bar even further this year. With 200 entries from 14 different countries submitted for 2014, new Green hopefuls have their work cut out for them. Submission deadline: 20 March 2015.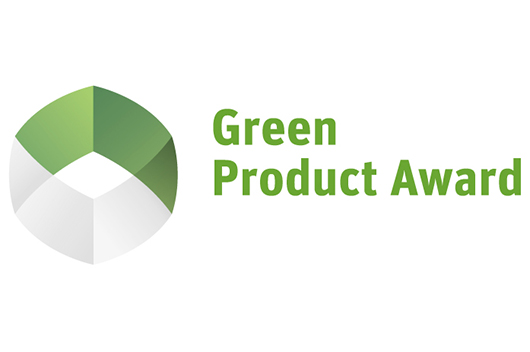 title="Más..." />
Holding representative offices in Germany, Finland and the Netherlands, the Green Product Award is the sole international competition for sustainable products and services. In addition to the awards themselves, the competition also offers contestants the opportunity to brainstorm, collaborate and network with their peers while taking advantage of a wide range of media platforms designed to raise market awareness of their products.
The competition highlights products and services whose design, innovation and sustainability make a significant contribution to a greener future.
The Green Product Award's mission is to foster an international community wherein members are encouraged to engage in an active exchange of "green" ideas. It is a creative, innovative hub that brings together designers, manufacturers and researchers, giving contestants the broadest variety of opportunities for presenting, developing and marketing products for the future.
The Competition
The Green Product Award is aimed at product and industrial designers, manufacturing companies, design studios and institutions, research institutions, universities and students.
• Competition period: January - March 2015
• Categories: Products and concepts can be submitted in the following categories: Research, Office, Kids, Lifestyle, Mobility, Consumer Electronics, Consumer Goods, Household, Freestyle (Miscellaneous) and Communication
• Submission deadline: 20 March 2015
• Register online at: www.gp-award.com
• Submission fees: Professionals - starting at €250, Newcomers - starting at €100
Mission
The competition is dedicated to exploring and developing the latest innovations in sustainable products and services. The Green Product Award is committed to promoting public awareness and support for "green" initiatives. The idea is to inspire the public to re-evaluate how they consume goods and resources, thereby prompting industries to invest in sustainable development of products.
Schedule
The Green Product Award's comprehensive judging process evaluates submissions on a number of levels:
• During its initial review, the jury uses a point system to assess all of the submissions on the basis of their design quality, level of innovation and sustainability
• Submissions advancing to the Green Product Selection stage are judged once again through a public online-voting system
• Submissions reaching the Green Product Selection stage, as well as the winners of the individual categories and the Audience Award, receive the Green Product seal
• The awards show consists of the awards ceremony, presentations and workshops
• Contestants may choose to participate in a variety of supplementary workshops on the design process and design tools
• For the latest news and updates, please visit www.gp-award.com/en
Jury
An interdisciplinary jury of experts evaluates the submissions based on the criteria of design, innovation and sustainability.
Source: Green Product Award
Visit the Green Product Award website