PACO CAMÚS PRIVATE COLLECTION, will be attending the next I SALONI MOSCOW 2012 Fair with a significant representation of products which perfectly describe brand positioning and philosophy in the High End market.
Timelessness, Investment, Quality, Art and Singularity are our main values which are perfectly transmitted through designs and material used in manufacturing. We highlight solid American Walnut as a prime example in our pieces, which together with supplementary materials such as alabaster, aluminum and glass make our designs particularly attractive.
Among other fantastic pieces, in I SALONI MOSCOW will feature pieces like:
COPERNICUS coffee table, totally made in alabaster Stone, whose one outstanding feature is its top eccentric turn through a big ball bearing, this allows turning the table as per our convenience.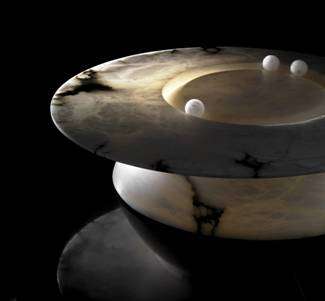 GIORGIO Sideboard. Solid American Walnut is the protagonist of this sinuous piece. The shape of this table is inspired by neoclassical architecture, but brought to the last extreme of simplification. Major difficulty is to hide any trace of door or drawer.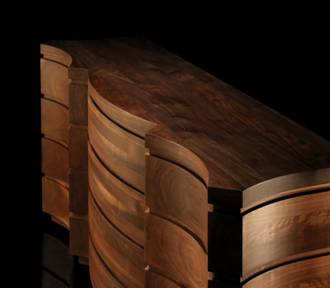 ESGRIMAS Console, design simplicity, but it allows us to really appreciate wood's rich language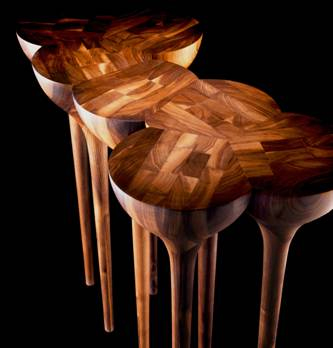 VOLTAIRE Desk, when it remains closed, it seem the up cover is magically levitating in the air, and when it is closed it fits exactly on the top of the desk, making sense the straight and curves set that form desk's profile.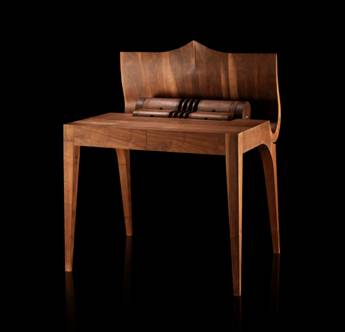 SFORZA Dinning Table, the Word "SOLIDITY", acquires a double meaning in this table, it does not only transmit strength, but also is genuinely solid.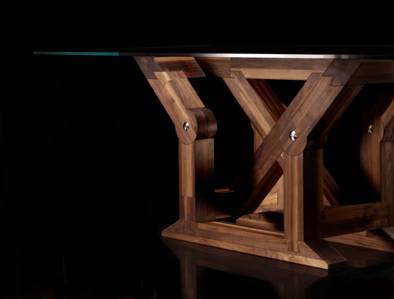 LADY STING Chair lives two realities, the one we see with eyes, and the other one we see with the eyes of imagination, its slender figure has the immense power of evocation.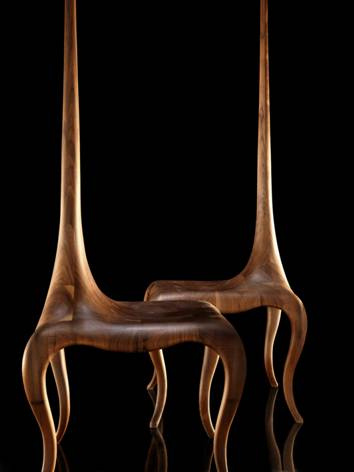 Paco Camús invites you to discover its exclusive collection in a space located at hall 8, Stand B68.
Source: Paco Camús
Visit the Paco Camús website