Situated in a historic neighborhood of downtown San Francisco is Canopy Jackson Square, a boutique co-working space designed by Yves Behar and Amir Mortazavi.

The open-plan, 13,000-square-foot layout reimagines the traditional workplace with cutting-edge architecture that incorporates stylish work and lounge areas for private or communal tasks. Dramatic geometric lines and natural materials —think marble floors and tabletops, wood-slat ceilings, and exposed concrete— predominate in the uncluttered, contemporary design.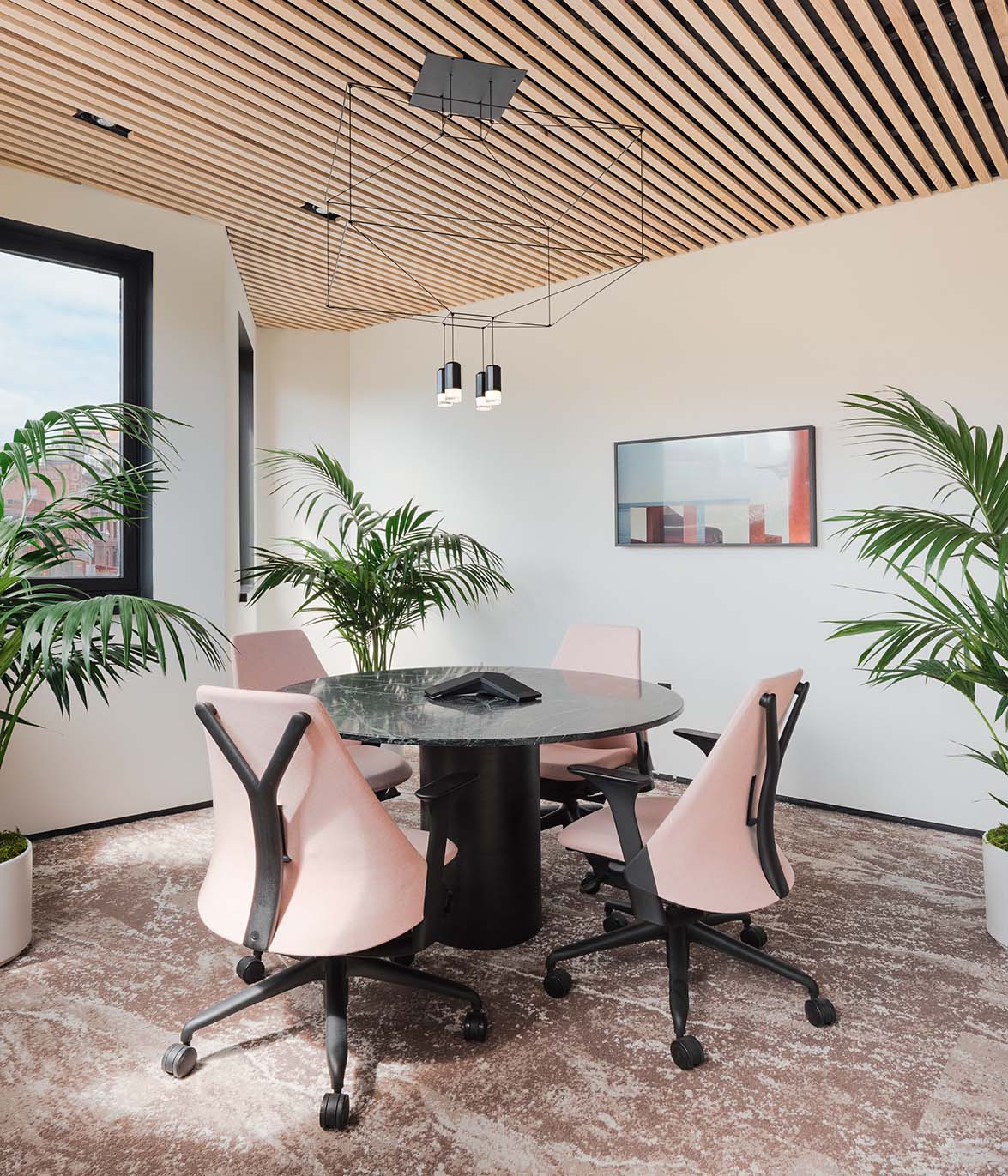 Inspired by the nearby iconic North Beach neighborhood, the designers selected décor that nods to its local landmarks: green sofas echo the oxidized copper color of Columbus tower visible through the windows, while pink cubicles and pillows pick up the palette of City Lights bookstore.
Minimalist lighting, including Vibia's Wireflow Volumetric and Wireflow Lineal by Arik Levy, complements ergonomic modern furniture. Wireflow Lineal features a two-dimensional, hexagonal silhouette crafted of sleek black cables and capped with metal rods.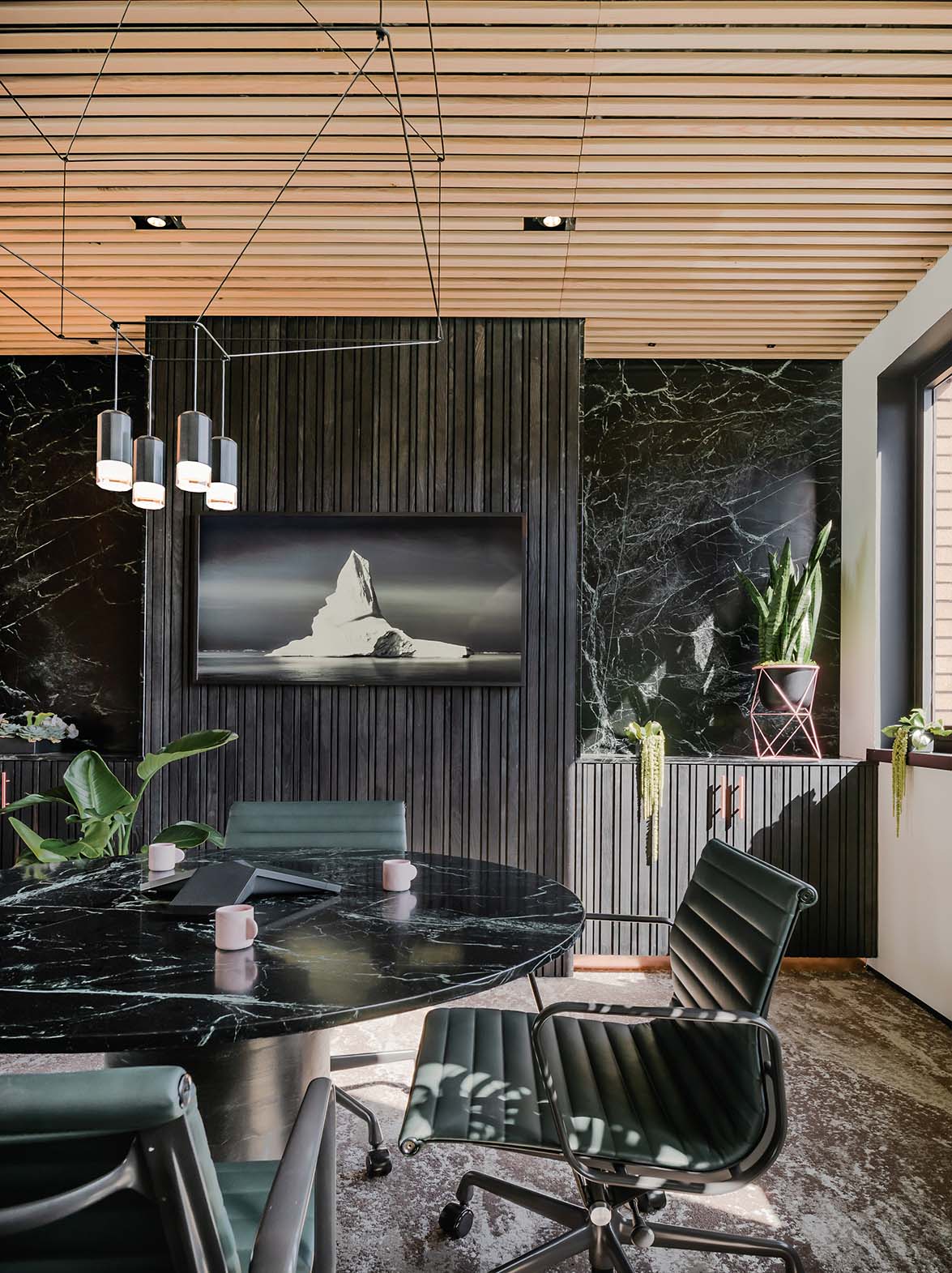 In the entryway, its lean lines trace a delicate profile that offsets the heavy wood paneling enveloping the room.
Suspended above a conference table in a meeting room, Lineal creates an elegant focal point and doubles as a transparent tapestry of fine cords.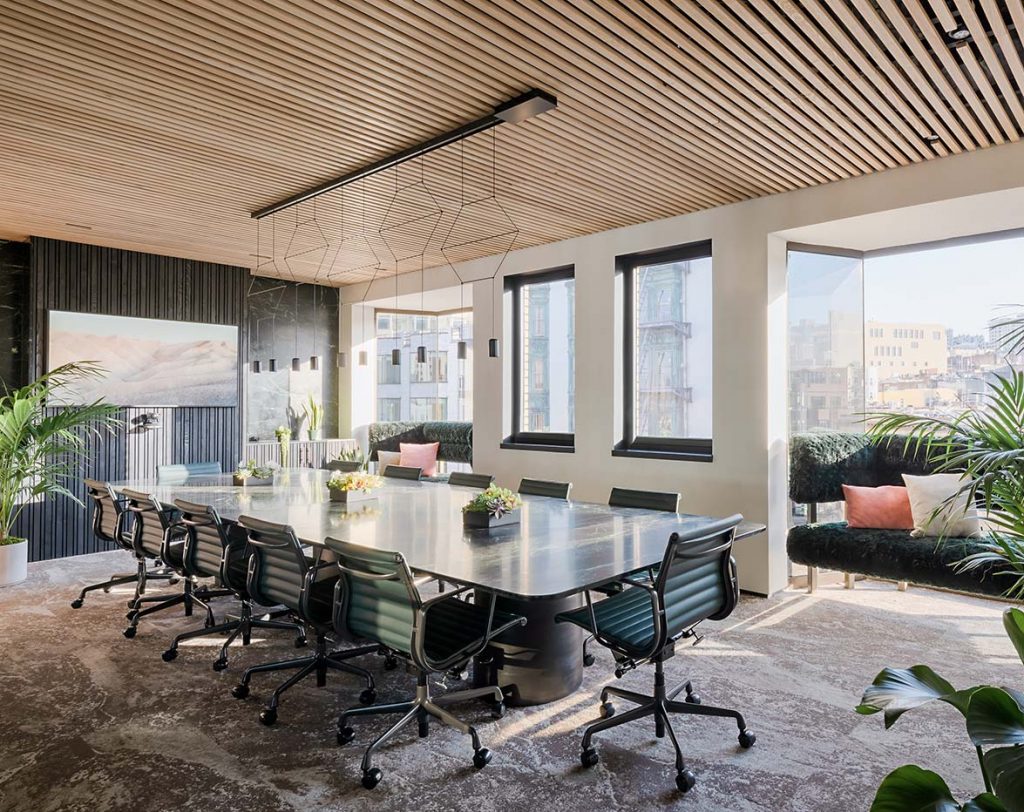 Wireflow Volumetric illuminates several private offices with an airy architecture that reinforces the space's strong geometry. Its barely-there profile, at once bold and understated, is distilled to its essence in a modern interpretation of the timeless chandelier.
Affixed to the ceiling's wooden slats, Wireflow's metal armature provides a compelling material juxtaposition.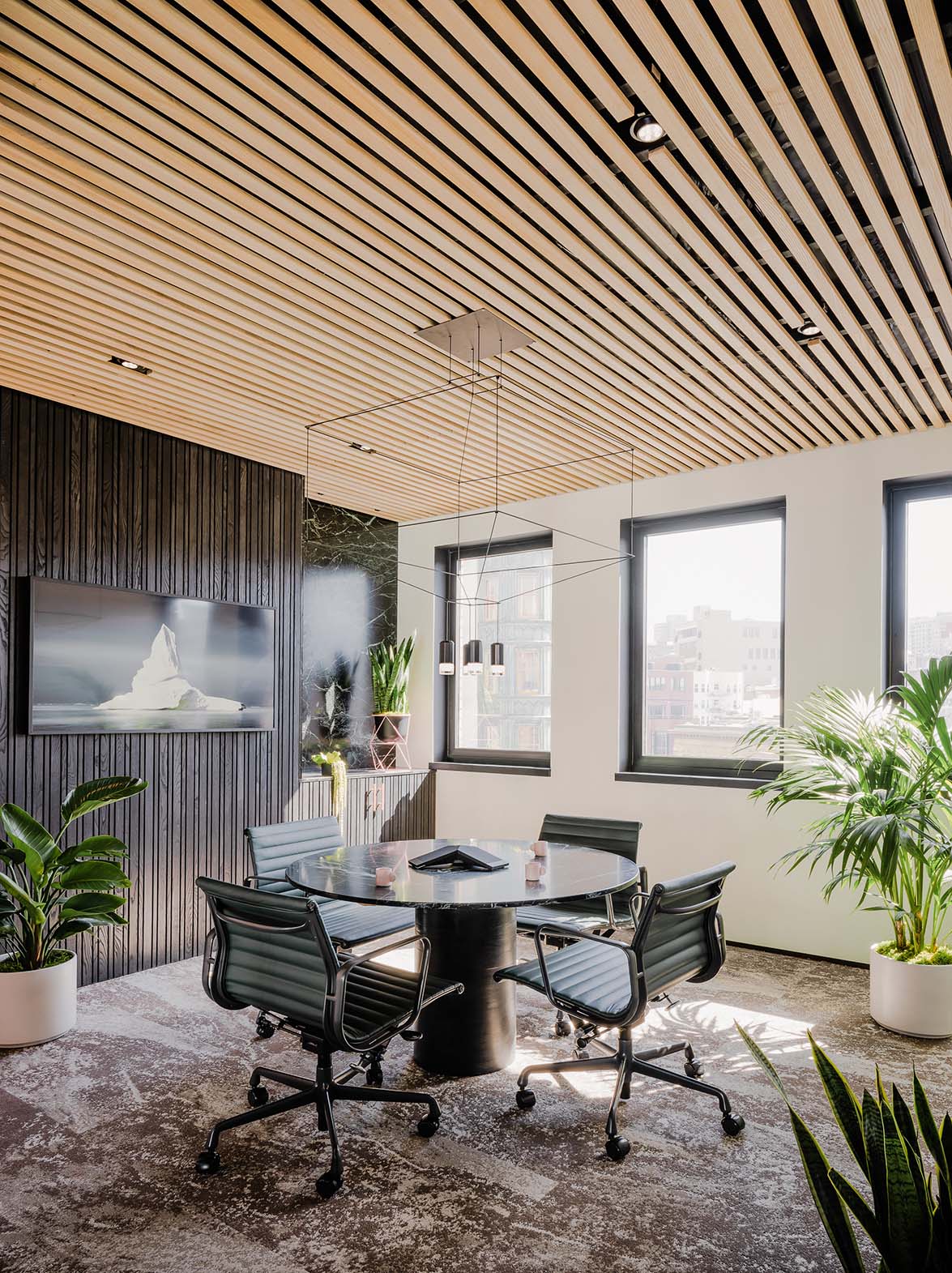 Credits
Design: Amir Mortazavi for Studio Mortazavi and Yves Behar
Photogrphy: Joe Fletcher - @joefletcherphoto
Source: Vibia
Read more news related Vibia published at Infurma
Visit the Vibia website